As the digital world evolves, companies throughout the supply chain must adapt to be efficient, sustainable and future-ready.
Customer expectations are shifting, increasing the need for digitally connected, modern supply chain solutions with greater visibility and performance.
Supply chain providers are moving away from the disconnected and cumbersome methods used to manage end-to-end transportation in years gone by. Disparate elements and systems like paperwork, spreadsheets, emails, whiteboards, run sheets, manual data entry and phone calls to manage complex freight tasks need to be modernised and integrated.
What if there was a system that did it all?
Linfox thinks there is. It's called the Digital Freight Network (DFN) and it was designed and built by Linfox's talented in-house technology and logistics experts.
The DFN is key in Linfox's journey towards a fully digitised supply chain – a connected, intelligent and highly visible information ecosystem, based on 65 years of logistics experience.
"This is more than just a transport management system, it's an end-to-end order to payment solution that represents a new, harmonised process and practice across our business," said Chief Information Officer Linfox Logistics, Conrad Harvey.
"It replaces outdated methods and barriers with a single, modern platform that manages and streamlines freight movements to improve safety and compliance, maximise efficiency and minimise cost.
"This business-led transformation is being rolled out to Linfox customers in a phased approach. Linfox Account Managers will be speaking to customers with more information in due course."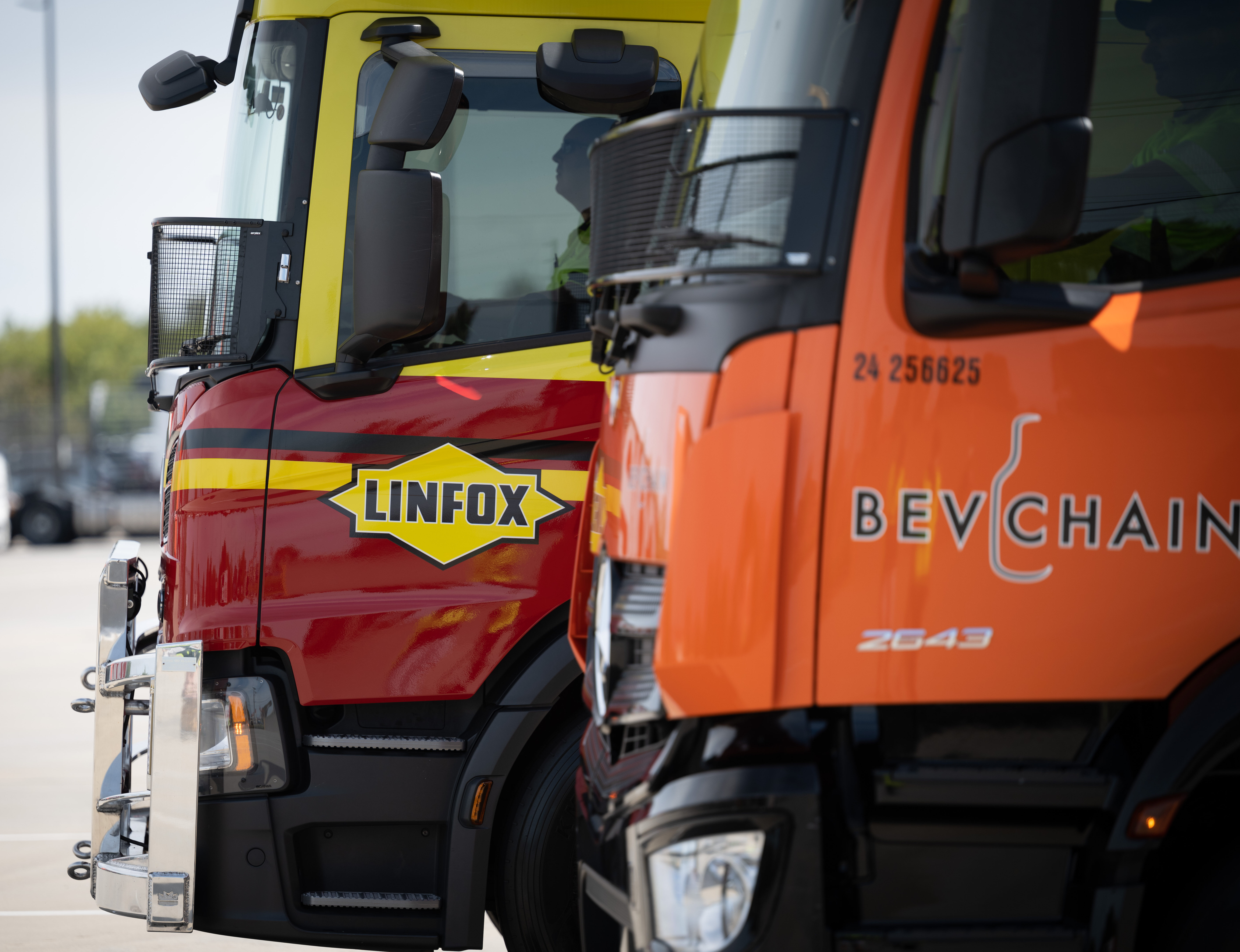 How does the DFN work?
The DFN controls Linfox customer orders from start to finish, unifying the freight management process. The system receives the customer order, then manages it from initial planning through customer load optimisation, asset allocation, routing, delivery, real-time tracking, reporting, invoice generation and settlement.
"The DFN integrates instant data from existing Linfox systems such as our Linfox Transport Management System (TMS), FoxTrax vehicle monitoring technology, SAP, Kronos workforce management software, and Linfox customer and vendor portals to name a few – all in one place," explained Conrad.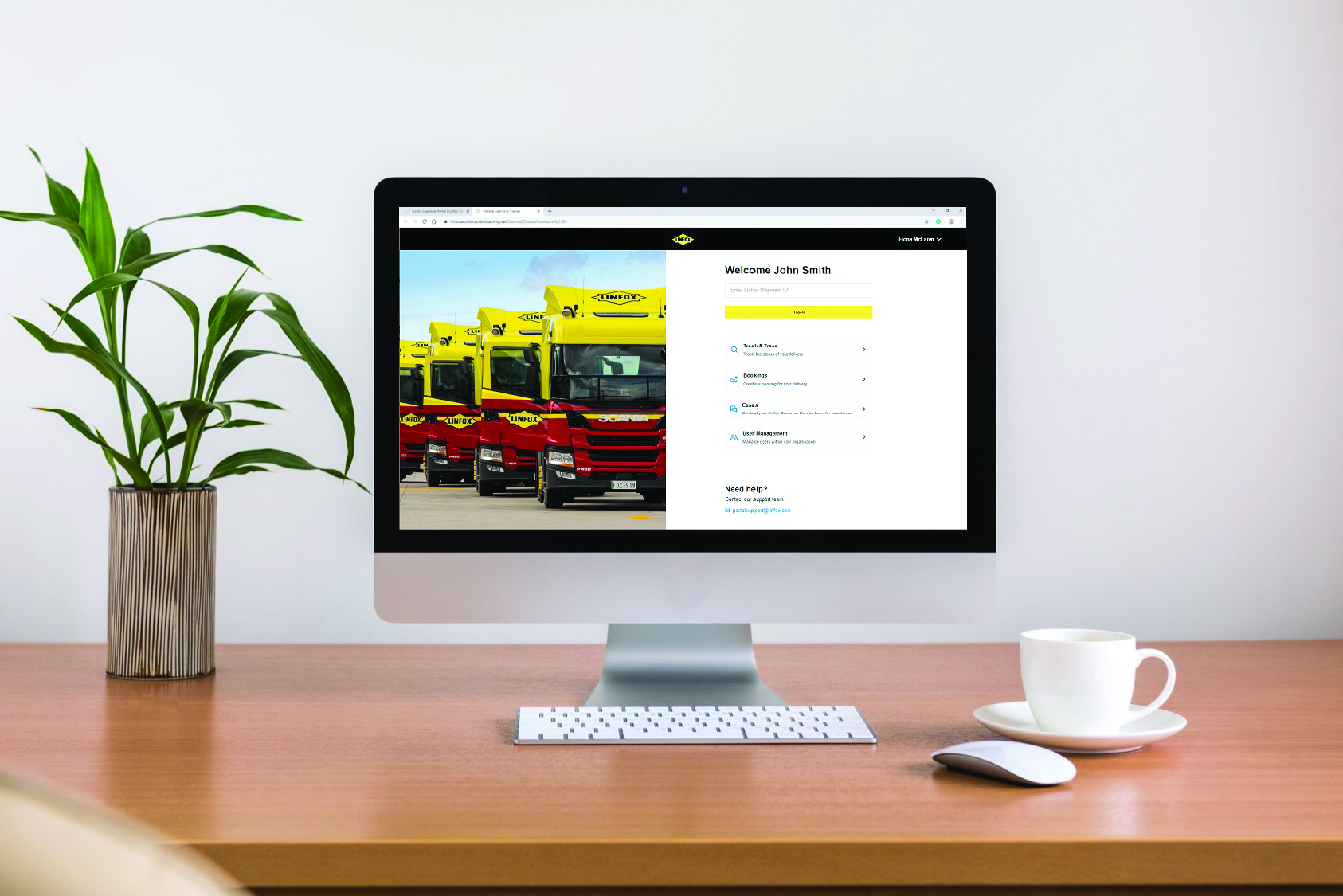 Working smarter for Linfox customers
The DFN enables Linfox customers to book, monitor and report on their freight movements with full, real-time visibility via the self-service customer portal (left). The customer simply logs an order or query, then the system responds with delivery updates enabled through track and trace and case management capability, informed by regular ETA calculations.
The DFN also produces detailed customer analytics and a sophisticated reporting suite to inform efficiency and continuous improvement. It delivers operational, financial and customer-facing KPIs using data cloud provider Snowflake's platform. Microsoft PowerBI is used to deliver interactive and meaningful reports and dashboards.
The DFN will continue to expand and scale in line with customer needs, including the addition of a vendor collaboration portal where supplier partners can submit their fleet availability to Linfox, confirm allocation, vehicles and drivers, and complete and upload shipment delivery.
DFN: Smoothing the supply chain
Investment in best-practice, world-class secure systems and technologies like the DFN shows how Linfox's customer focus better connects with and powers the performance of iconic customer brands. It also frees Linfox people and customers to spend more time focusing on operational excellence – an important key to shared success.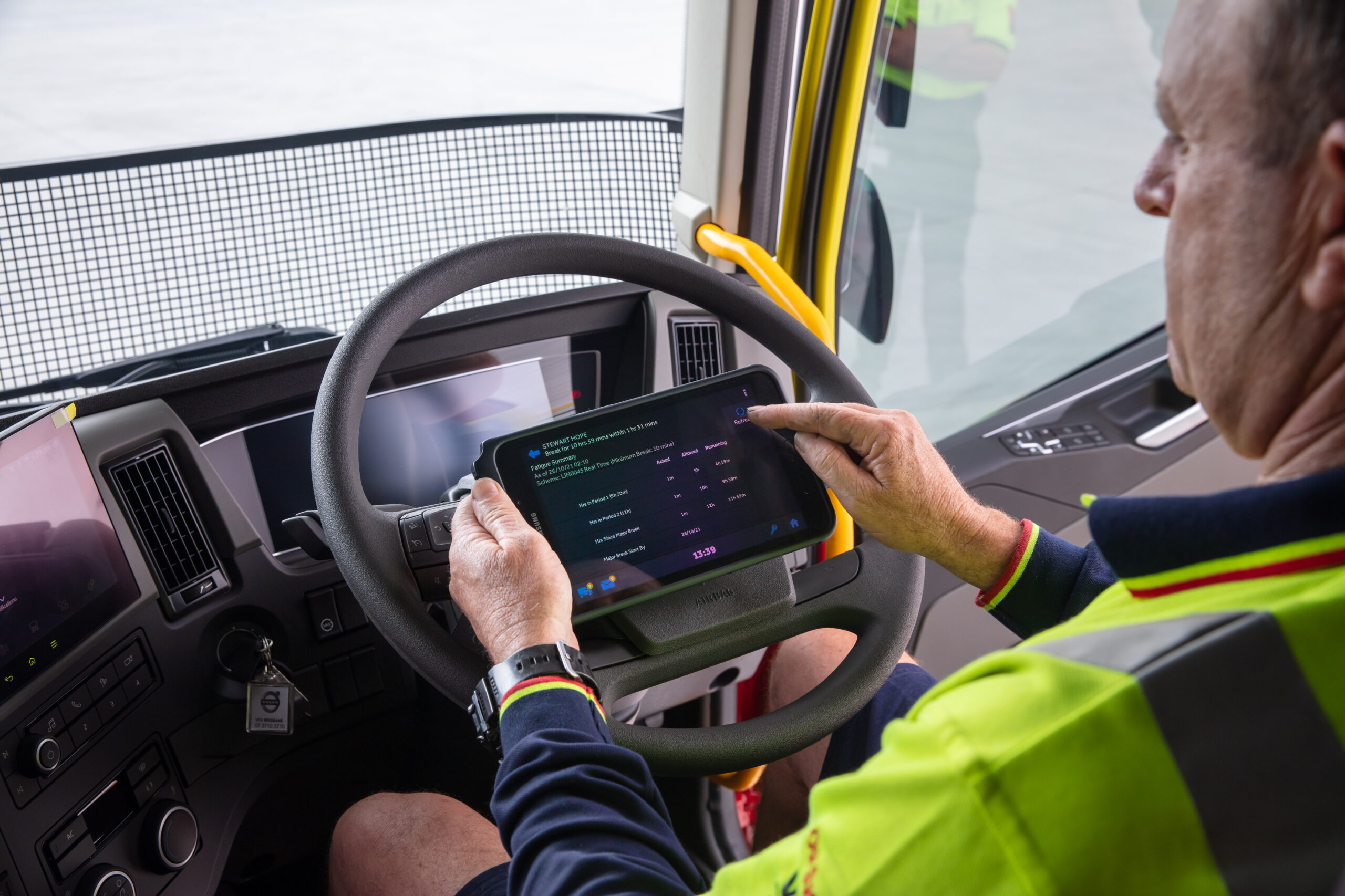 Greater supply chain visibility and accountability via the customer portal:
Real-time track and trace
Electronic order integration with customers
Despatch and delivery updates with regular ETA calculations
Sign on glass with delivery confirmation in real time (customisable POD)
Historic shipment tracking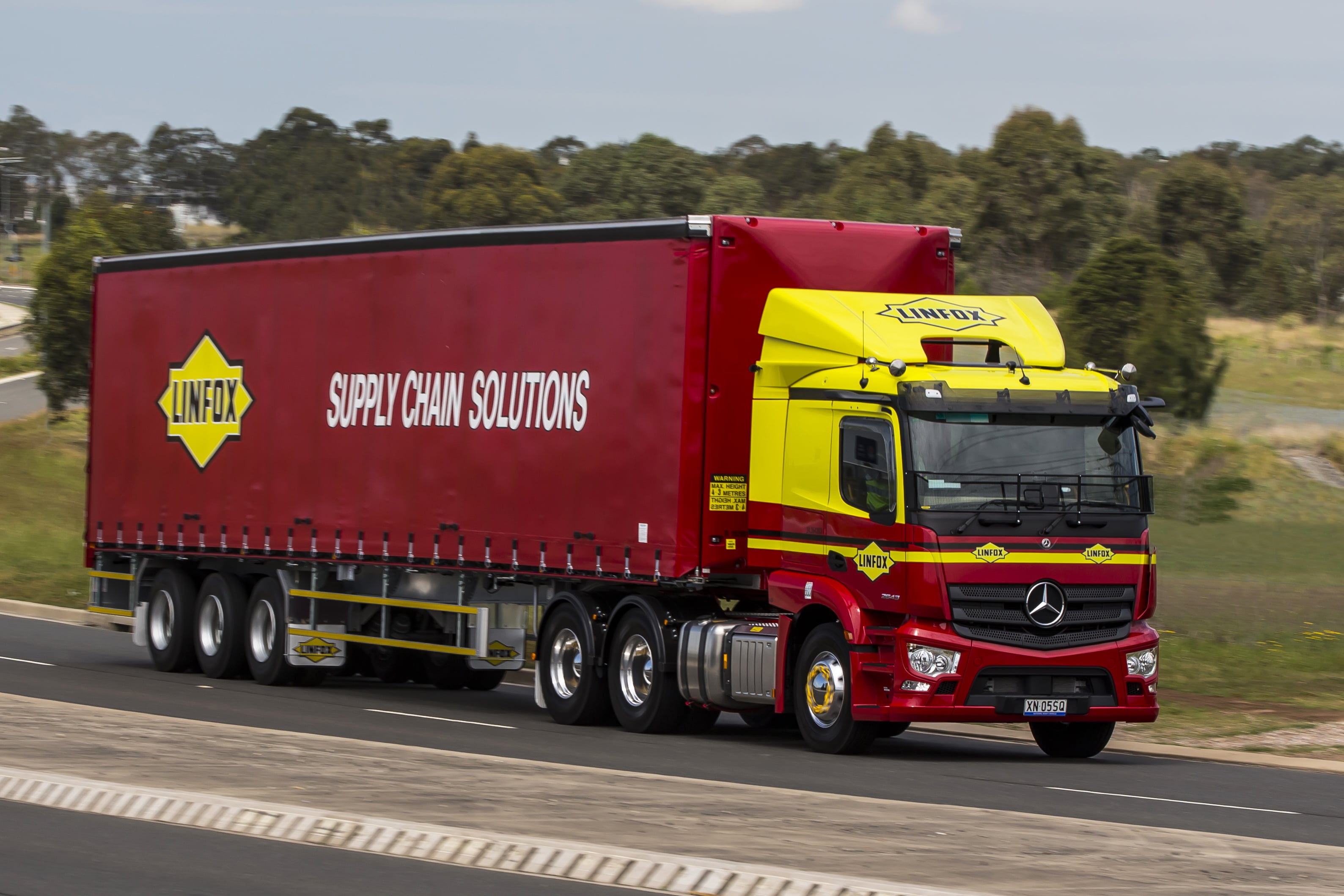 Better, quicker service delivery, response and resolution times:
Standardised ordering and transport planning practices at DCs
Reduced data entry effort for better accuracy and data integrity
Freight management optimisation with automated load building and routing
Simplified administrative tasks with less paperwork
Reduced need for phone calls to confirm delivery status for customers
Improved engagement with subcontractor partners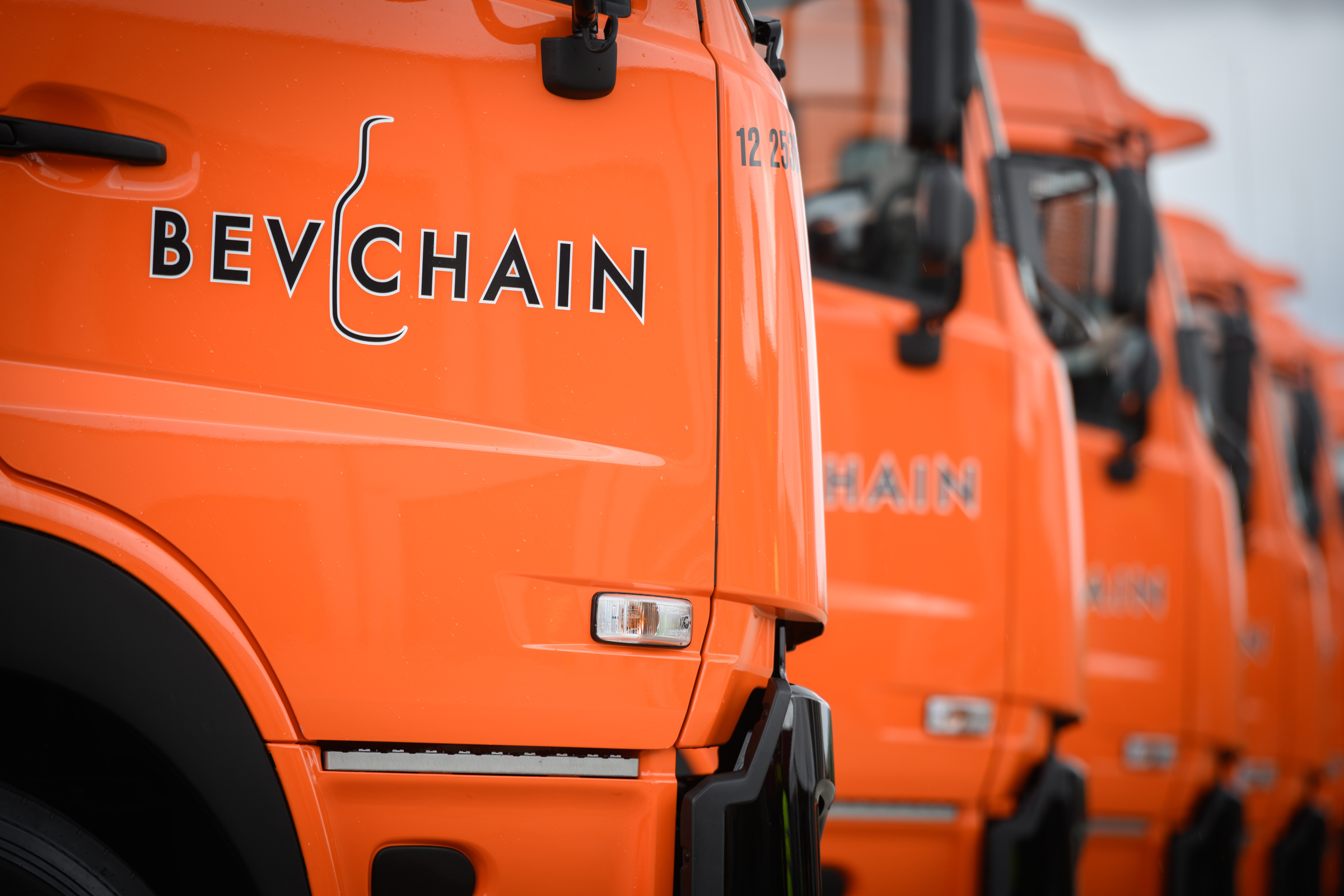 More efficient and accurate financial transactions:
Customer invoicing and partner payments automatically triggered and informed
Streamlined finance transactions (invoicing, subcontractor payments and POD)
Sophisticated reporting suite:
Current and historic data provides better analytics and KPI reporting
Identifies continuous improvement opportunities for Linfox and its customers.
DFN: Leading through safety, compliance and wellbeing
The DFN helps Linfox be safer through streamlined operations and automated safety functions to better support Chain of Responsibility obligations.
Automated speed alerts
Automated safety and operational alerts relevant to a specific geo fence/site
Automated warnings when approaching known high risk locations
Automated driver fatigue management
Built-in incident management reporting
Pre-trip inspections and fitness for duty declaration
Integrates with:
Forward and rear-facing DVR cameras in selected operations
Video incident data collected where cameras are fitted
Seeing Eye technology in long distance and dangerous goods freight tasks.
Team members across the Linfox transport landscape are also enjoying efficiencies created by the DFN. Transport planners, allocators, drivers, administration and customer service teams right through to commercial/finance teams and subcontractor partners all have more time to focus on delivering operational excellence.
Blue Yonder is the world leader in digital supply chain and omni-channel commerce fulfillment.
This intelligent, end-to-end platform enables retailers, manufacturers and logistics providers to seamlessly predict, pivot and fulfil customer demand. With Blue Yonder, more automated, profitable business decisions that deliver greater growth and re-imagined customer experiences can be made. Blue Yonder – Fulfill your Potential™.
Linfox recognised early in the DFN's inception that technology would play a crucial role in delivering the benefits of the platform and decided to partner with Blue Yonder to support the project. The Blue Yonder Transport Management System (TMS) is the backbone of the DFN, as it automates key functions and drives consistency of data and processes across Linfox's business units and customer partnerships. Ultimately this delivers a more efficient and better experience for both customers and team members at Linfox. Blue Yonder was selected by Linfox because of the global domain experience it brought to the table working with large companies facing similar challenges. Read more here.