In today's highly competitive marketplace, organisations must find innovative new ways to optimise productivity and streamline their supply chains while operating safely. Linfox's world-class suite of logistics technologies enables our customers to work smarter and safer with truly visible, integrated and efficient supply chains.
Linfox's Digital Freight Network draws on data from interconnected vehicles, devices and solutions to provide Linfox and our customers with the visibility and control to address risk, delays and challenges as they arise to ensure safe and on-time deliveries.
Linfox continuously invests in our digital journey through a sophisticated and agile suite of transport and warehousing solutions that work smarter and safer for our customers.
Smarter transport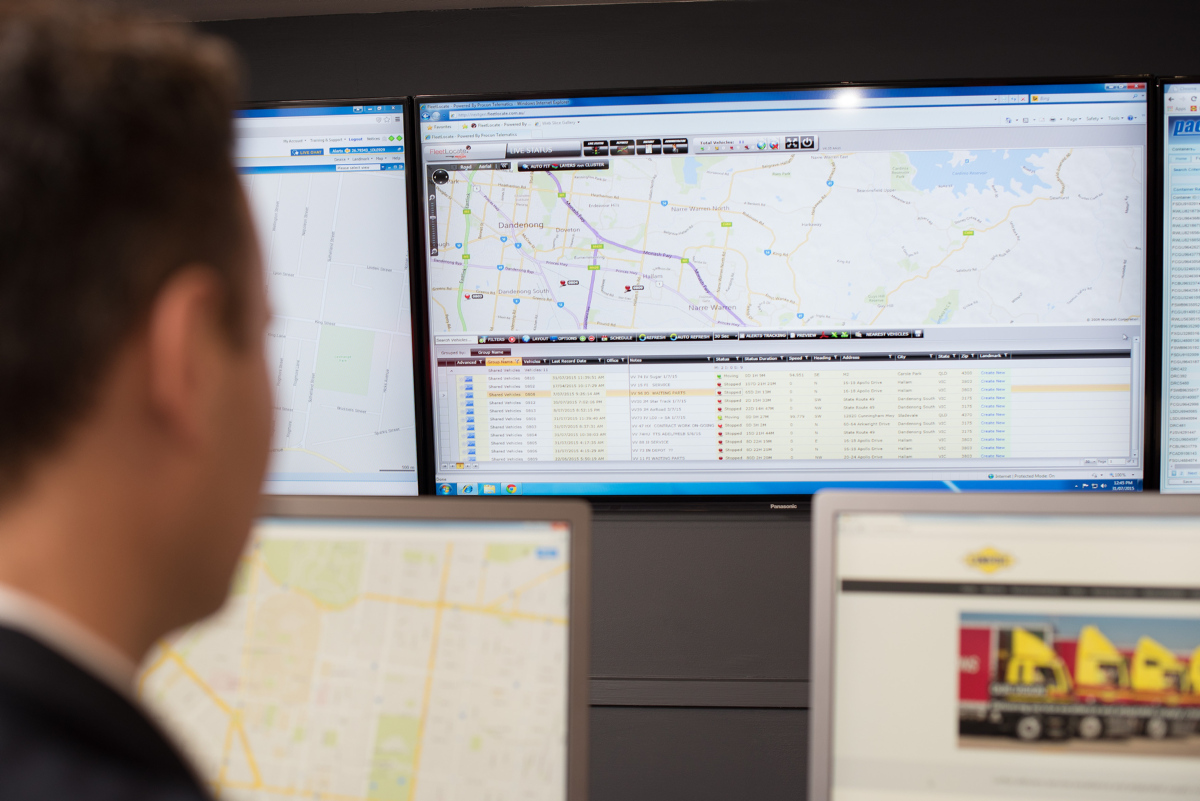 Logistics technology 
Linfox has harnessed industry-leading technology to transform the way we schedule and track freight movements.
Our smart transport technology suite monitors and optimises transport networks in real-time, using data from connected devices and systems.
This addresses potential challenges as they arise and ensures the delivery of goods to our customers and their customers – safely and on time.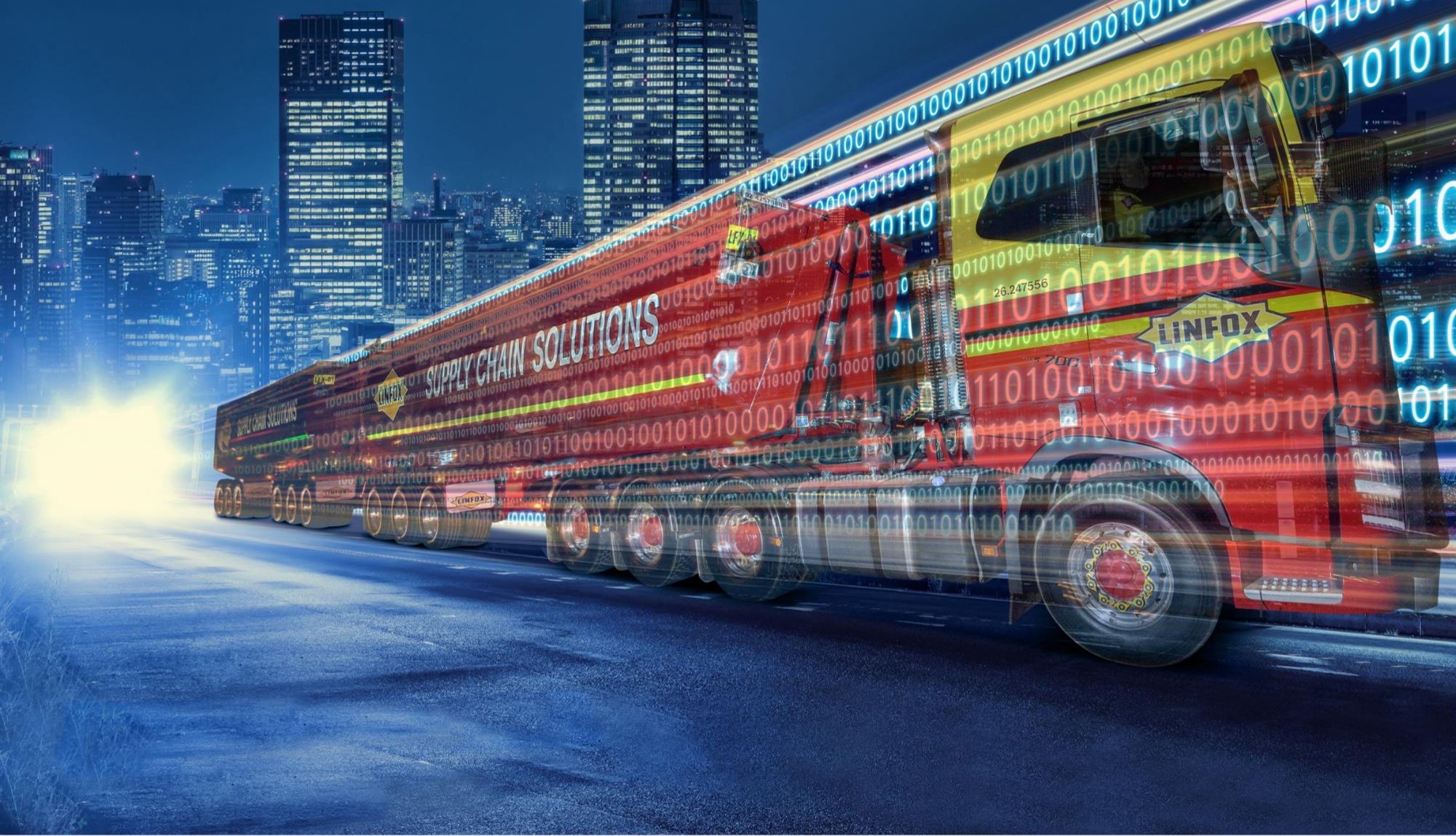 Digital Freight Network
As digitised processes become critical for optimal supply chains, Linfox is adapting to better connect with and serve customers in an evolving digital world. The Linfox-designed Digital Freight Network (DFN) unifies all customer freight management across the business, controlling orders from start to finish. This connected, smart and visible information ecosystem is derived from decades of logistics experience.
Better order management:
Track and trace with delivery ETA
Sign-on-glass and delivery confirmation
Visibility and ease of communication
Historic freight data
Increased efficiency:
Live data
A single system for transport operations
Removal of paperwork and data entry
Automated load building and routing
Improved road compliance:
Driver pre-trip inspection and fitness for duty
Driver fatigue management
Automated speed alert
Incident reporting
Read more about the DFN in Linfox Solutions.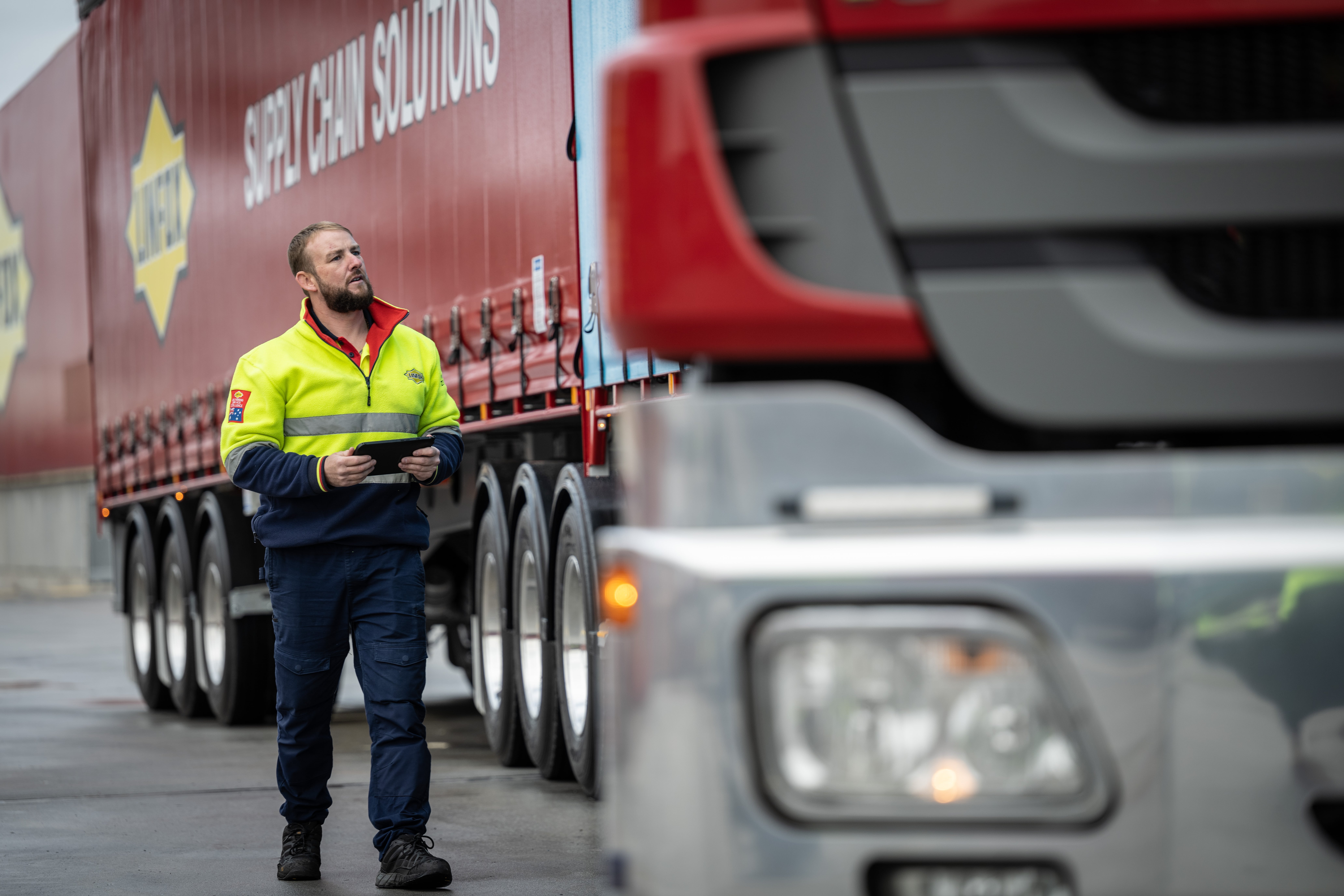 FoxTrax: Smart Fox
Linfox's tracking technology is a critical element in the Digital Freight Network. The system provides a two-way messaging facility that alerts drivers to impacts on delivery schedules, such as traffic hazards and alternative routes. It can also be used to send important emergency response information.
This real-time visibility means our customers can notify their customers about order status and record proof of delivery data. The technology:
Monitors the location and status of goods in transit from the time they are ordered to the point of destination.
Tracks orders at any time, including estimated time to reach a particular destination
Tracks shipments from creation to delivery
Filters shipments based on date, location and status
Views estimated delivery window
Downloads proof of delivery (POD)
FoxTrax is monitored from Linfox's central control rooms and can be accessed by our customers from anywhere at anytime. The technology is the first of its kind in Australia.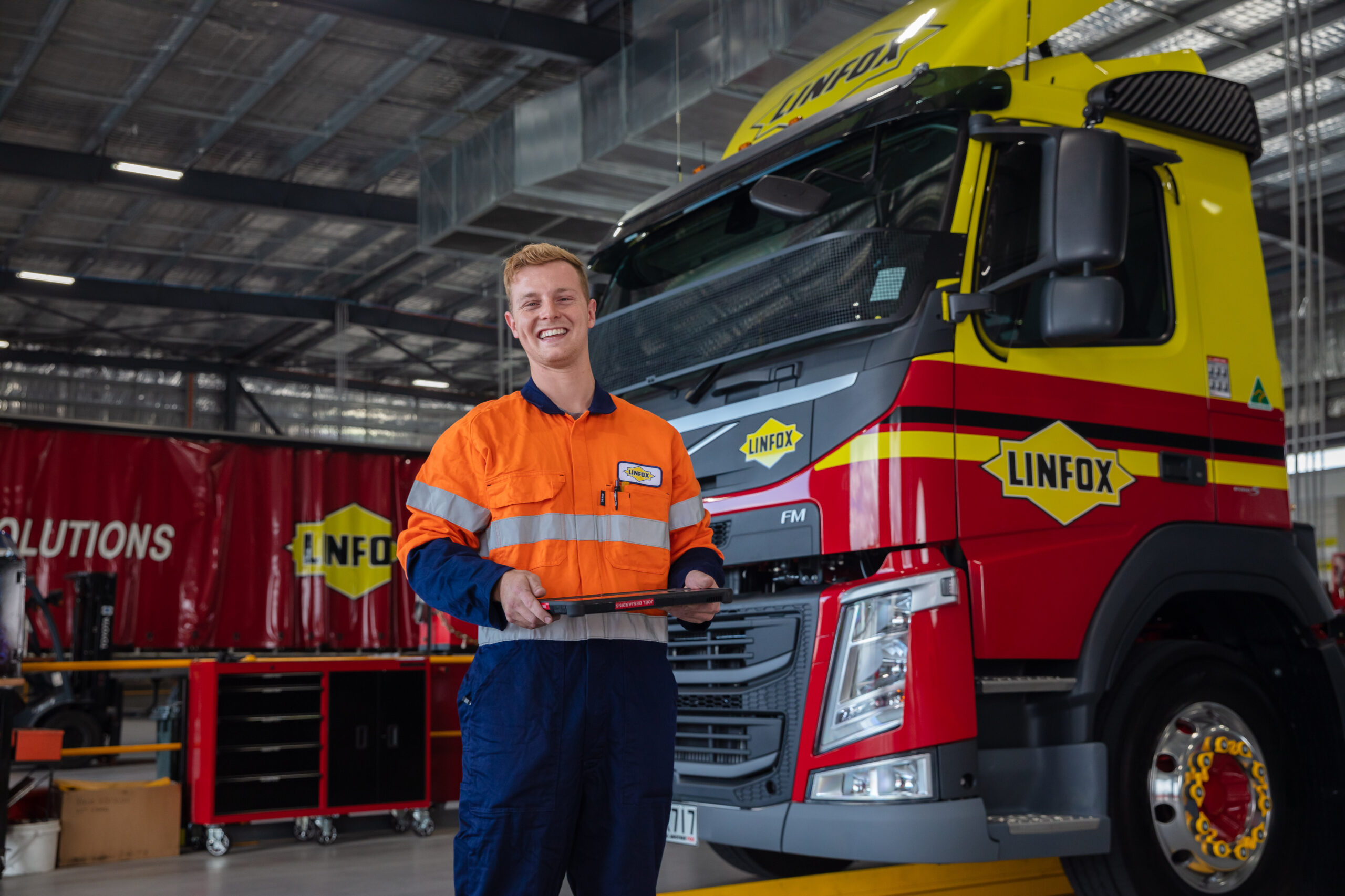 Smarter Service Centres
Linfox's Service Centres have gone digital. Using smarter devices and software, we capture real time servicing and maintenance information with evolving technology.
Introducing tablets for our drivers and mechanics has changed the way we input information. Integrated with our internal systems, we created more streamlined software that records data in one place, accessible across our sites.
This sees us working smarter and more sustainably, reducing paper-based systems and simplifying administrative workload. It means more time to focus on being safer and maintaining our fleet and equipment to keep Linfox on the move.  Read more in Linfox Solutions.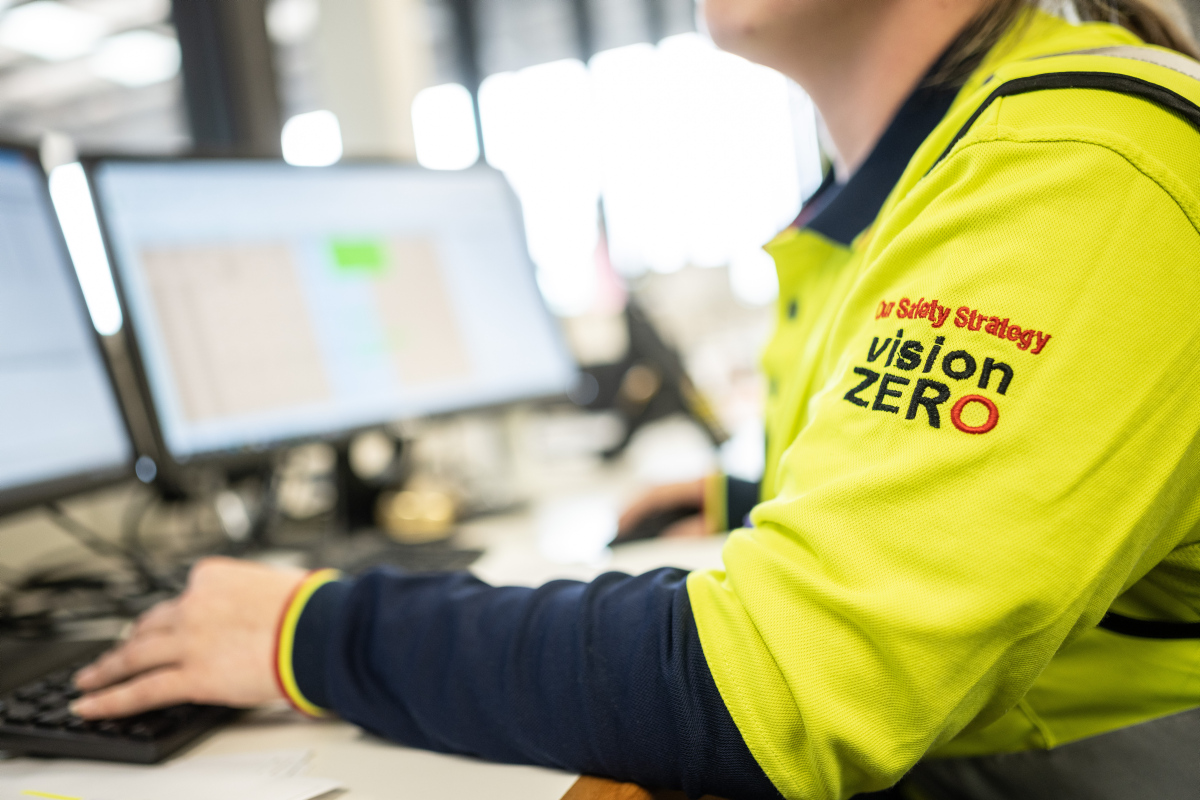 Transport Management System
Linfox's sophisticated Transport Management System (TMS) integrates fleet and logistics management throughout the Linfox transport and warehouse network to streamline our customers' supply chains.
Our TMS provides a powerful set of options and functionality that can be tailored to our customers' requirements to orchestrate every point in the supply chain.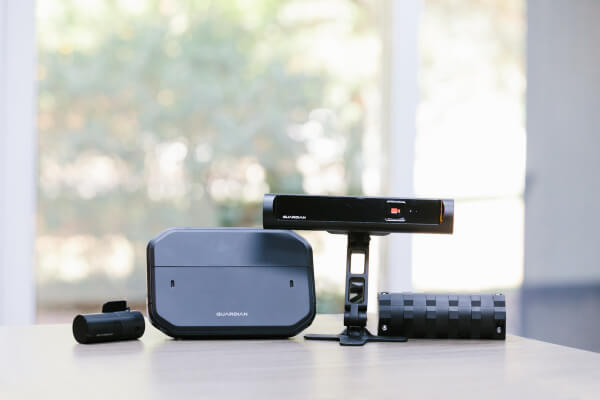 Being safer: In-cab technology
With driver distraction and fatigue a common factor in motor vehicle incidents, the latest driver monitoring technology helps protect Linfox drivers and those we share the road with every day.
The detection and intervention technology triggers at the sign of distraction or fatigue. It provides opportunities for improvement measures and mitigates the risk of future incidents. The technology generates a range of reports that measure trends and provide intelligence to aid incident assessments. It also opens driver recognition opportunities by showcasing positive behaviour.
The data is captured on a small digital recorder mounted in the front of Linfox vehicles, which uploads data to a control room for analysis.
Smarter warehousing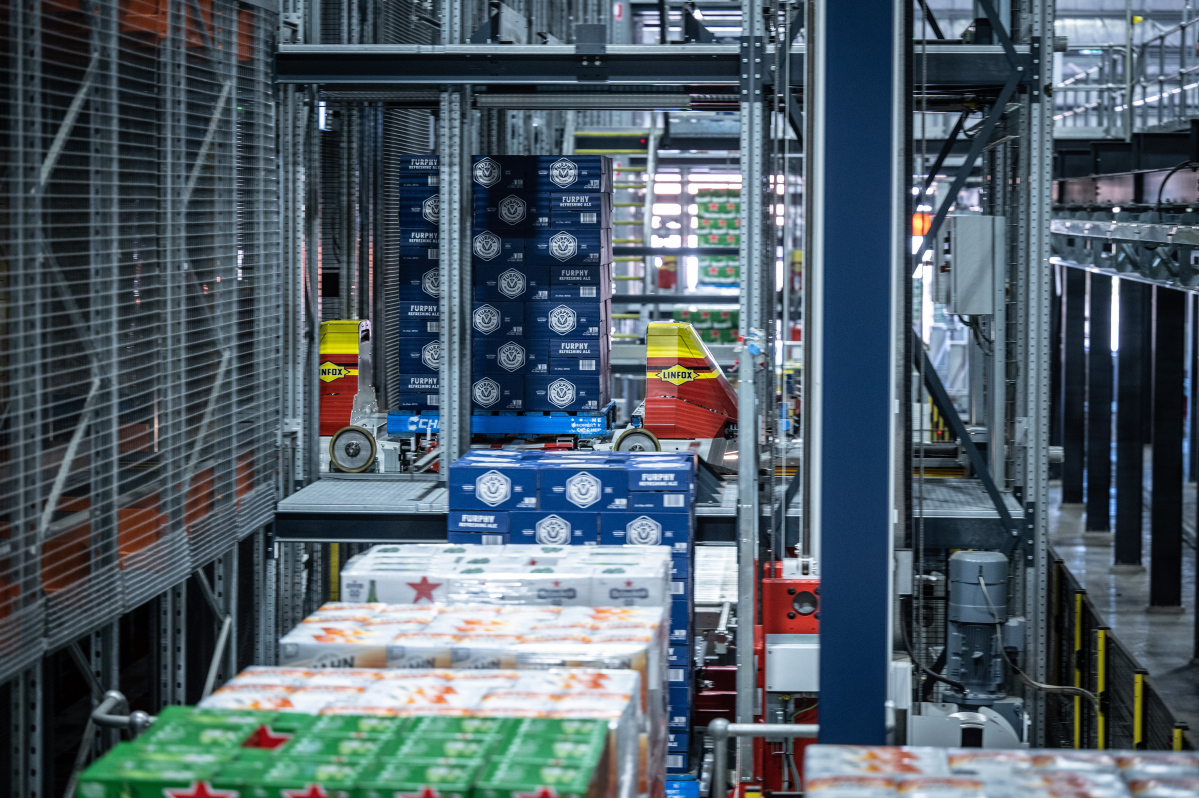 Logistics technology
Linfox warehouses and distribution centres lead the way through interconnected, automated technologies that safely increase productivity and efficiency.
Using data analytics, we know how to design and build smart warehousing ecosystems that optimise the product journey. As always, our facilities are managed with the highest levels of safety, compliance and sustainability.  Learn more about our latest automated beverage distribution centre in Sydney, and consumer goods distribution centres in Sydney and Melbourne.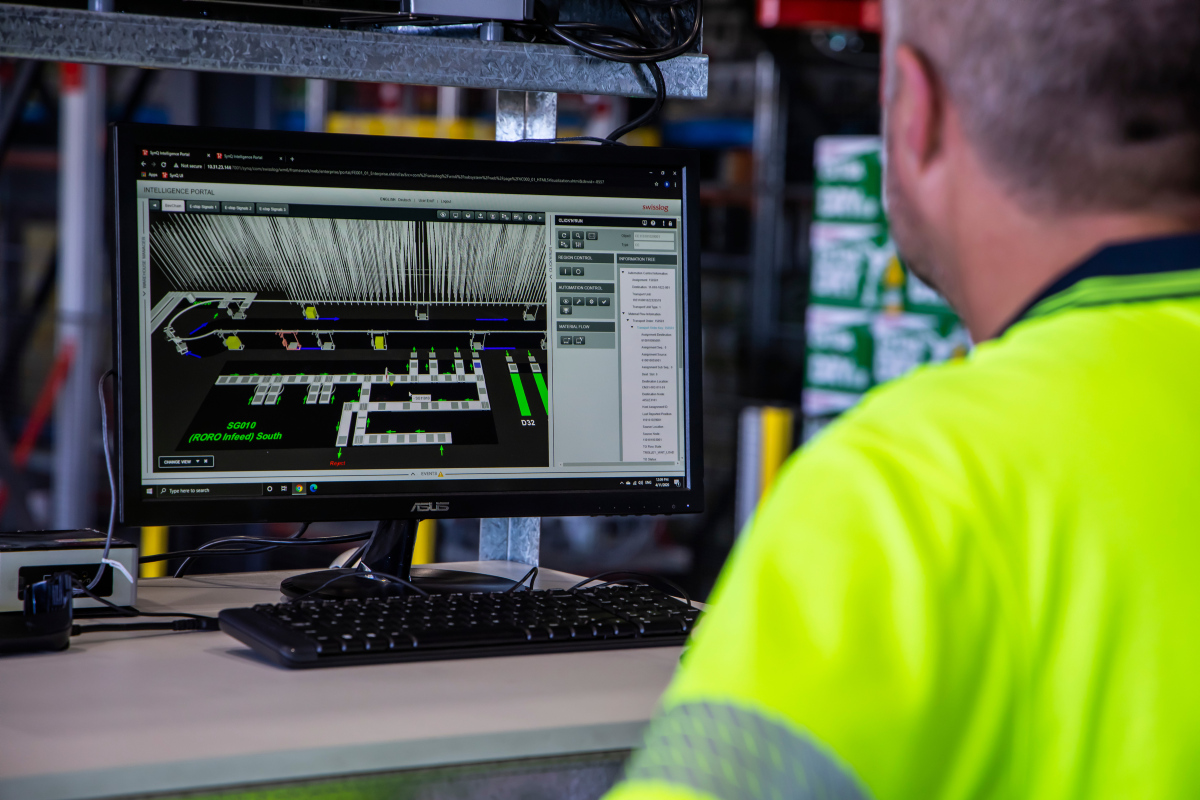 Better warehouse solutions
Over the past 10 years, Linfox has delivered over 90 warehouse implementation projects at 25 locations, for over 40 customers across Asia Pacific.
Linfox's Warehouse Solutions team specialises in technology implementations, working with analytics, design and operational teams across the business to integrate different technology solutions for the best customer outcomes.
Longstanding relationships with top-tier technology providers enables Linfox to provide entire supply chain solutions or customise our implementations.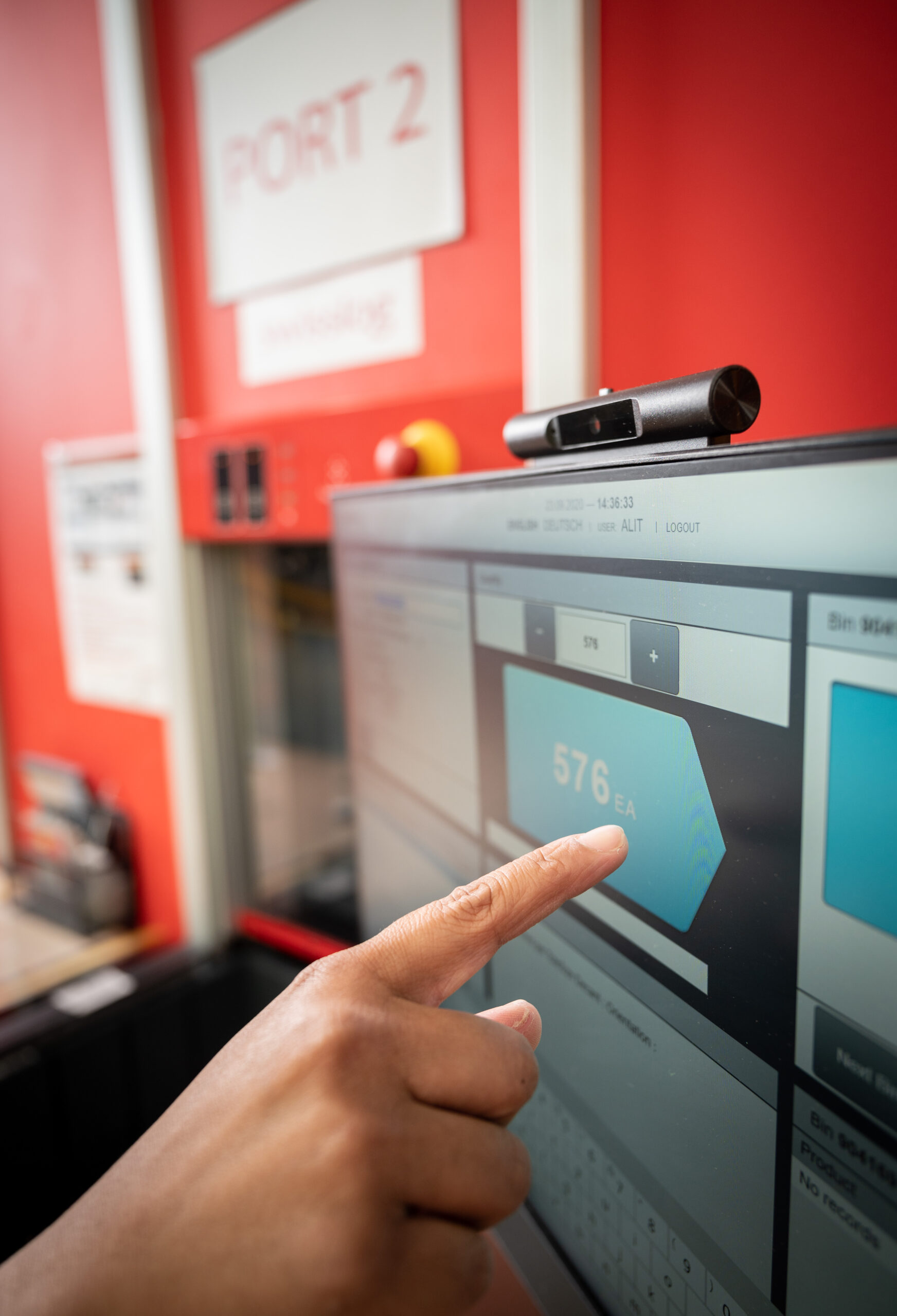 Digital Warehouse Solution
This smart Linfox system supports the end-to-end operation of warehouse sites, resulting in:
Real-time visibility and seamless integration
Better information flow
Optimal customer service.
Features:
RF and voice-enabled transactions
Flexible putaway and efficient picking
Industry standard ready-to-use forms and labels
Dangerous goods management
Cold chain storage with temperature recording
Cross-docking
Dock appointment scheduling and shipping cockpits
Interleaving
Linfox's Digital Warehouse Solution integrates with various automation solutions and connects with other transport providers. Customers can access a full reporting suite through the customer portal with operational, managerial and customer dashboards for full visibility and control of inventory.
We continue to invest in bold automation projects that transform operations for our customers.
Connecting customers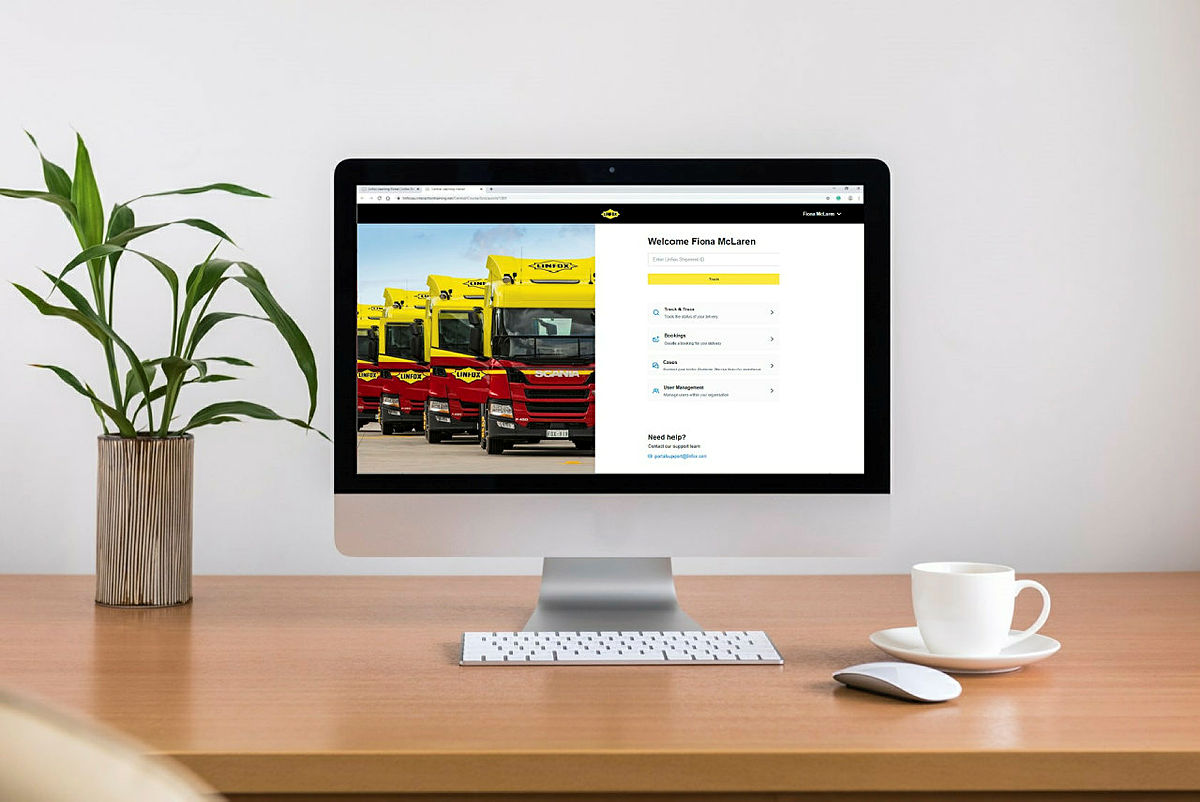 Linfox's customer portal is a gateway into customers' supply chains – a central platform to connect with freight shipments quickly and easily. The portal can be accessed via mobile or desktop, with tools and apps that enable complete freight visibility and supply chain control.
Track and trace for customers using Digital Freight Network
Track shipments from creation to delivery
Filter shipments based on date, location and status
Download proof of delivery
View estimated delivery window
Case management
Raise and view cases from the portal
Respond quickly to updated case information
Real-time reporting
Broad range of reporting available
Dashboard and detailed reports
Full visibility of inventory movements
Cybersecurity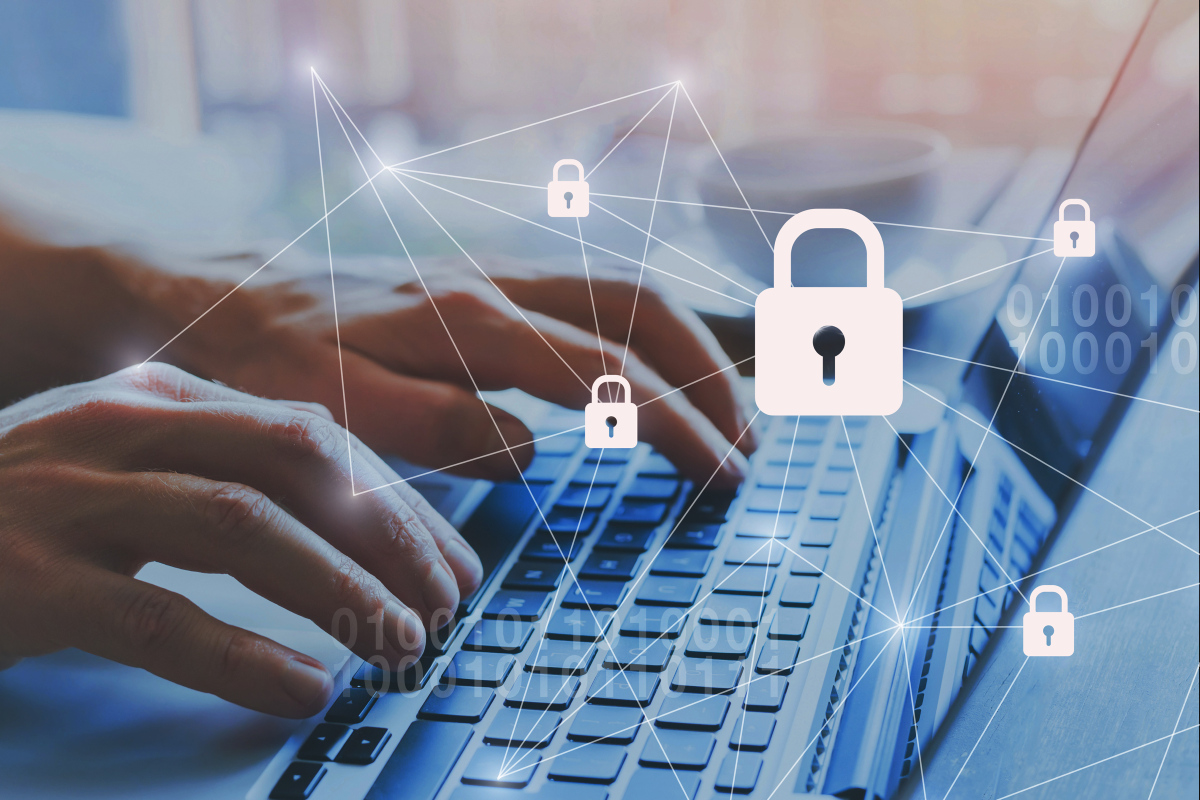 At Linfox, information security is just as important as safety.
A truly visible, integrated and efficient supply chain must also be a secure one. Our approach to data risk management is underpinned by a set of management tools and ongoing security awareness that extends to every team member within the business.
Linfox's IT security management framework (ITSMF) is aligned to ISO-27001 and the National Institute of Standards and Technology (NIST) cyber security framework.
Read more about the importance of cyber security in Linfox Solutions. 
Network design and analytics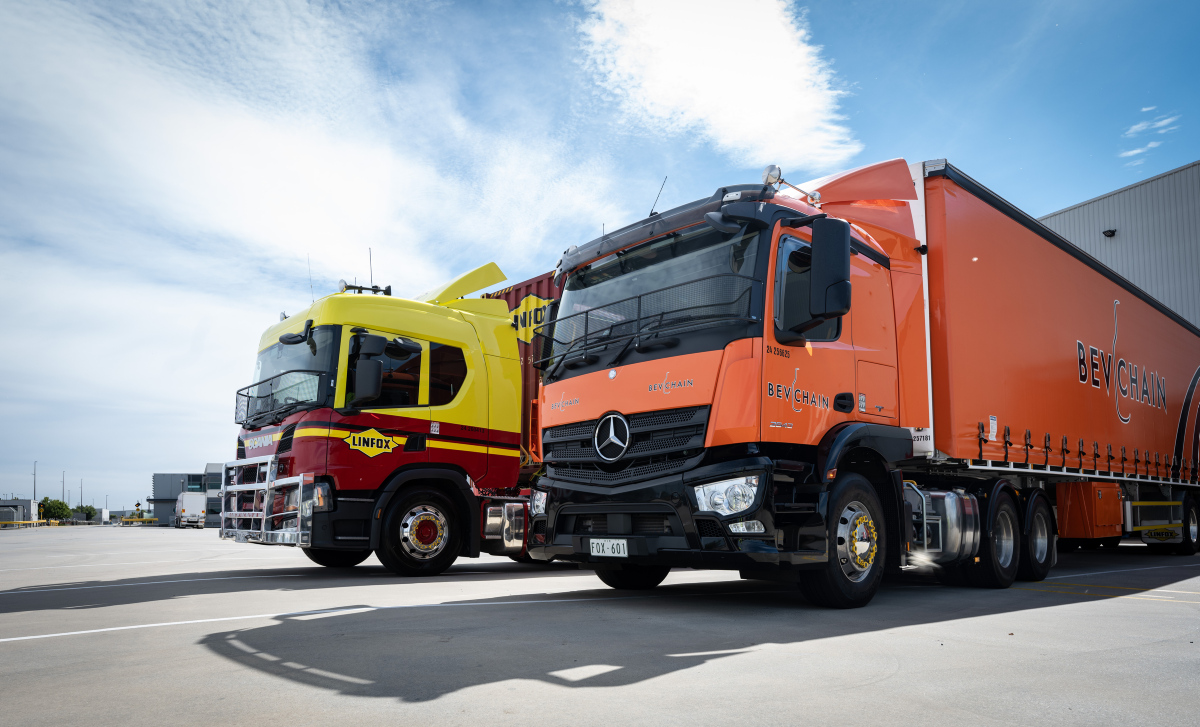 With more than 65 years of logistics experience across various sectors, our insights can help optimise and design our customers' supply chains for growth.
Network design
Linfox offers broad network design capabilities to enhance efficiencies within the supply chain, including:
Centre of gravity modelling
Network movement visualisation
End-to-end supply chain network studies
Identification of optimal delivery channels
Allocation of customers and inventory to distribution centres.
Transport analytics
Whether it's a top-line profile of a transport network or a full network analysis, we provide a range of transport analytics to optimise network movement:
Resource forecasting
Rostering analytics and planning
Strategic transport network modelling
Route analytics, optimisation, and planning.
Continuous improvement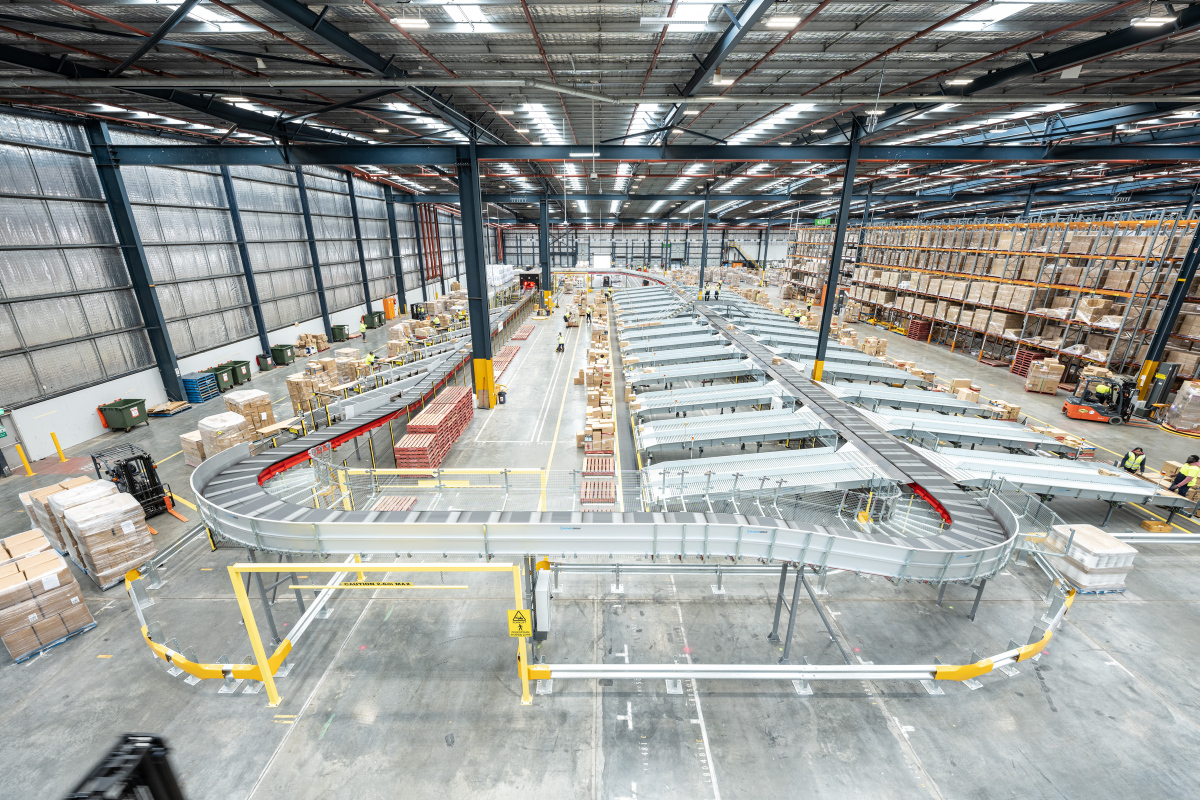 At Linfox, we have an ongoing commitment to work smarter.
Continuous improvement (CI) solutions, even small ones, can yield significant outcomes. Linfox's CI strategy aims to eliminate waste and non-value adding activity from customers' supply chains.
Our approach to CI is based on the principles of Lean and Six Sigma, improving ongoing cost and efficiency outcomes for our customers to meet their changing needs.
Our LeanFox CI specialists combine a top-down and bottom-up approach, embedding themselves in our customers' business operations to gain front-line experience. This enables them to capture inefficiencies and identify process improvements.
In one customer facility, the CI team identified wasted travel between forklifts and fixed printers within the warehouse. By installing forklift-mounted, wireless thermal printing devices we:
Reduced annual forklift travel by 11,000 km
Increased labour productivity by 90 hours per week
Delivered efficiency savings of $190,000 per annum.
In another FMCG facility, the LeanFox team focused on streamlining pick-related activities, which reduced the picking cycle time by 49 per cent.
At Linfox, we achieve operational excellence by continually improving our processes and supporting all those impacted by change.
High security network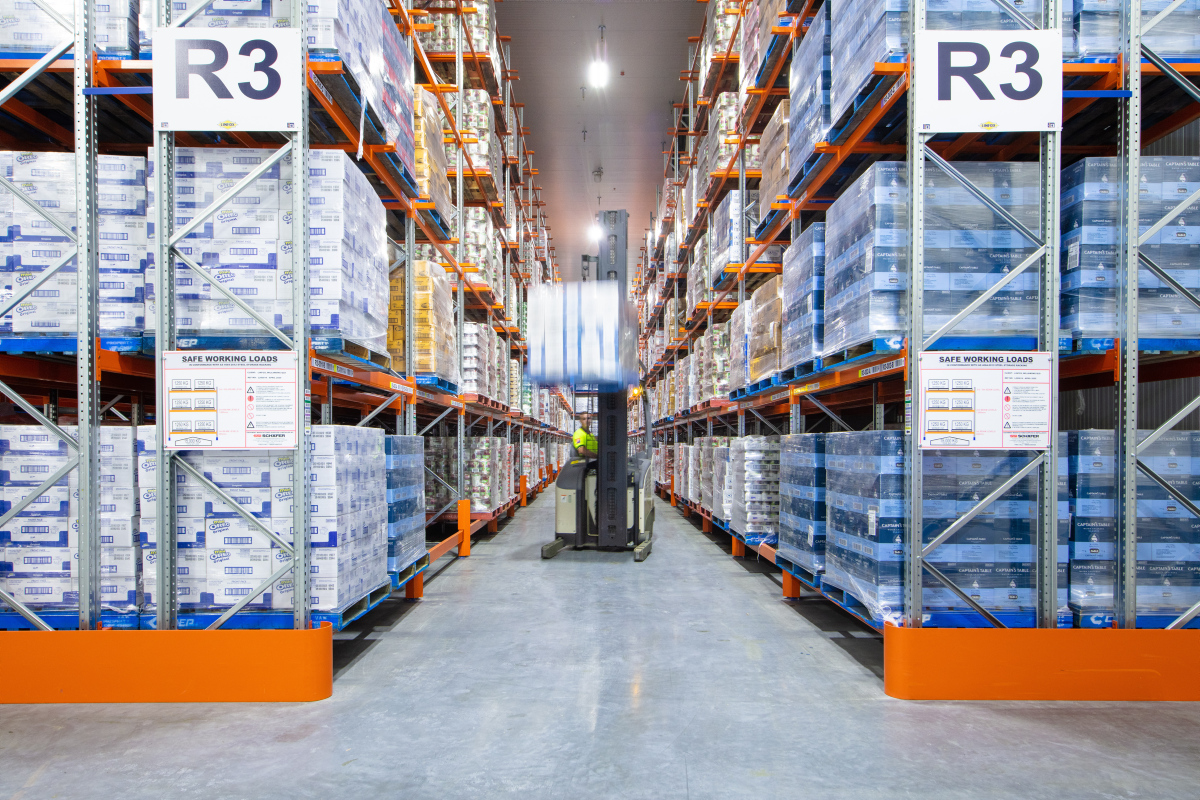 Every year Linfox is entrusted to deliver more than $50 billion worth of stock for government, defence force, healthcare, pharmaceutical and alcoholic beverage sectors, often in high security environments.
Linfox's multi-layered security approach means we can safely and efficiently move goods through a robust supply chain that protects against risks and hazards.
Our highly secure network is underpinned by:
24/7 operational support
A strong culture of vigilance
A highly trained and specialised team
The latest technology to track all drivers and fleet
State-of-the-art data and IT systems
Strict protocols, procedures, and policies
Physical security at sites and warehouses
Adherence to applicable laws and regulations
Compliance management of all partner companies and drivers
Proactive monitoring of national and regional security issues
Capability to conduct police-level investigations and inquiries as per customer request.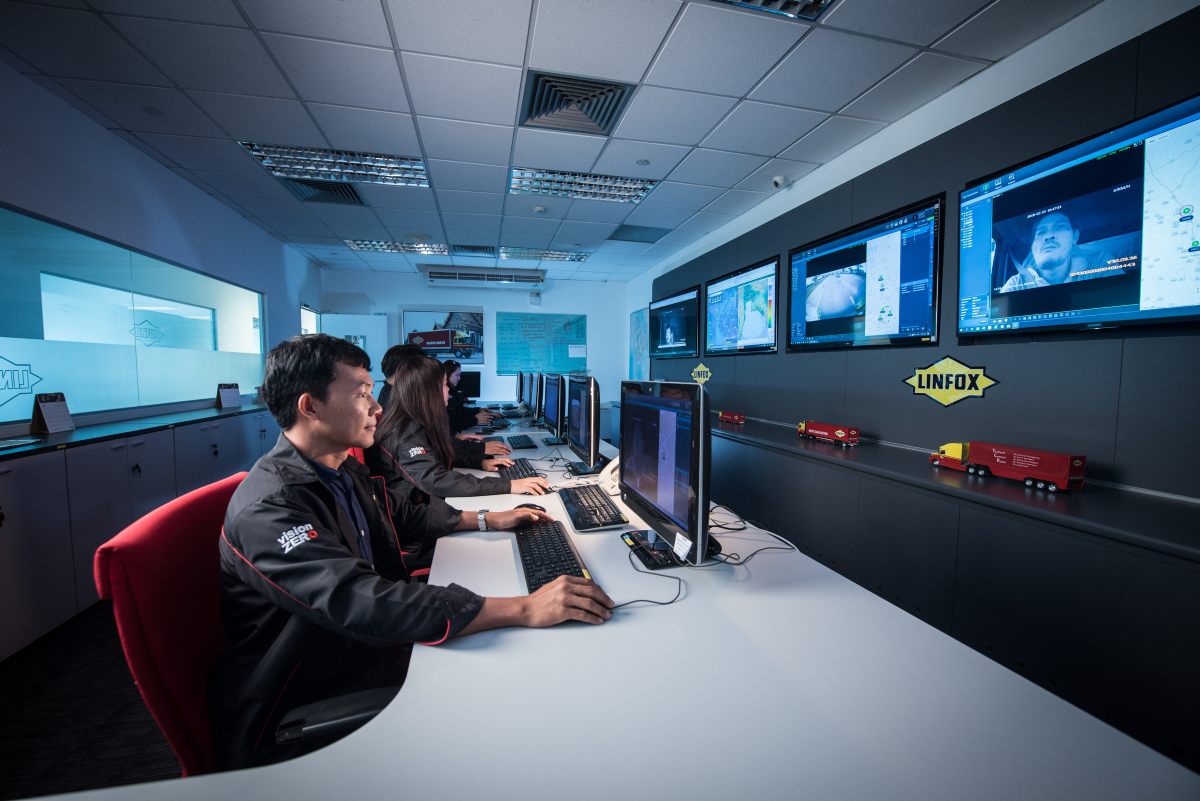 Around-the-clock support
Linfox provides 24/7 operational support, with central control rooms monitoring all Linfox vehicles for security and performance. These interactively monitor and report safety, compliance and security throughout our regional network, which includes monitoring of:
Driver compliance with safe driving policy (speeding, acceleration, breaking, fatigue management).
Weekly weather forecasting and alerts
Flooding and hazard alerts with suggested alternative routes
Unauthorised stops and fuel theft monitoring
Areas of unrest and suggested alternative routes
Door sensor alarm alerts
Traffic reports and identification of alternative routes
Roadblocks and suggested alternative routes
Driver and vehicle performance, including tracking delivery and pick-up times against schedule; truck arrival and departure notification to customers and operations teams.