Customers and consumers expect efficient and responsive supply chains at the click of a button.
From dedicated, customised and automated facilities to shared operations, Linfox is transforming customer warehousing and distribution operations to be future-ready, now.
Thriving warehouse and distribution operations are vital for customer performance. Linfox solutions prime our customers for growth – designed for unique businesses, flexing for evolving demand, and driven by the latest logistics technology.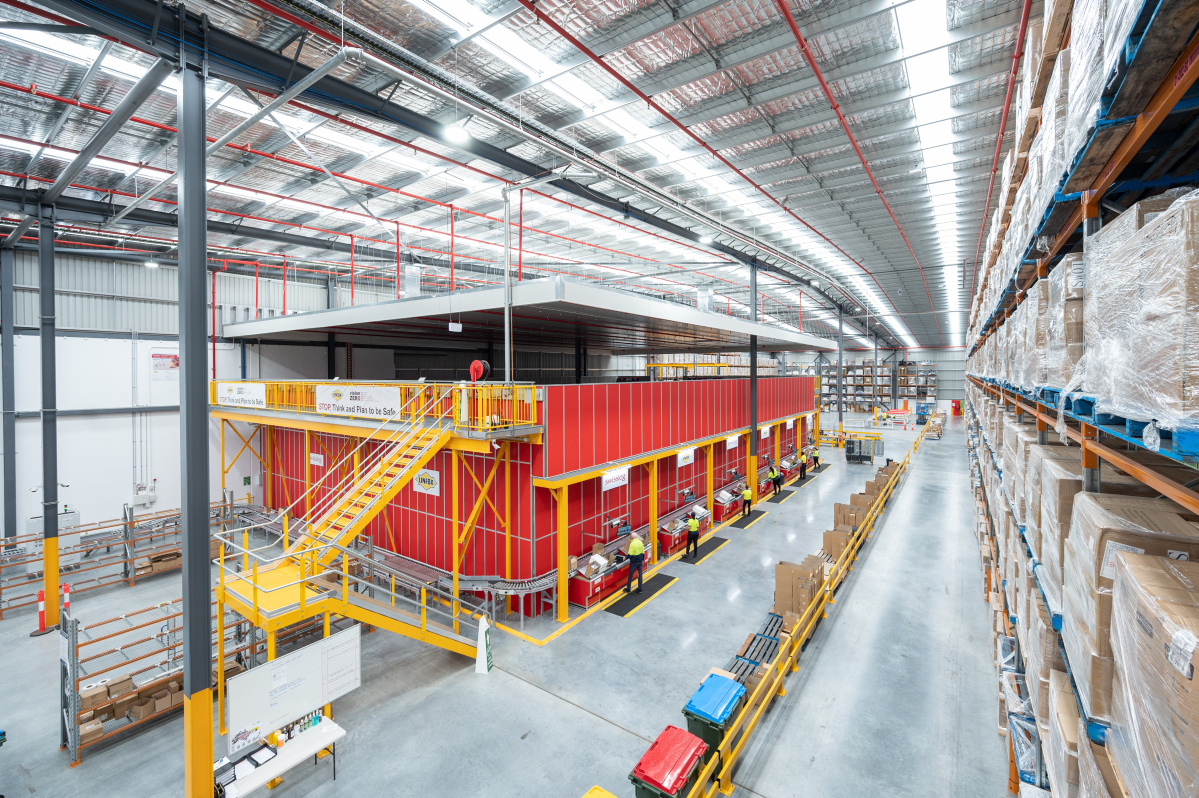 Modern warehousing
Linfox is leading the way in designing and managing efficient, safe and sustainable warehouse operations, optimised for the industries and sectors we serve, and scalable for the future.
Our high-tech warehouse management systems power a comprehensive network of multiuser sites. We apply decades of expertise to efficiently manage large volumes of goods and respond to peaks in demand. We also cater for short and long-term storage and accommodate customer overflow requirements.
Our sites offer:
High performing logistics teams
Latest warehouse management systems
High tech automation solutions
24/7 access
High security
Inventory management
Container stuffing and de-stuffing
Warehousing and order fulfillment
Strategic locations close to major roads and motorways in capital cities
Port and rail links for intermodal shipments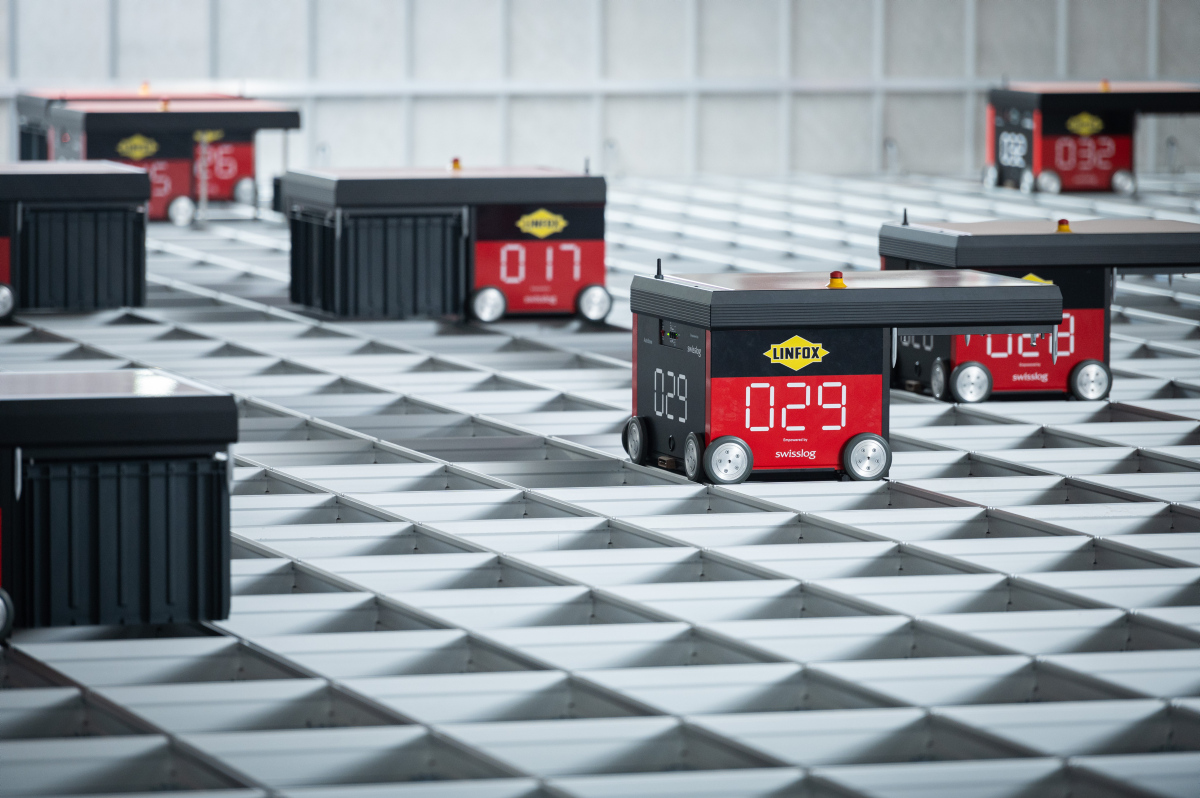 Automated distribution centres 
Automation and robotics are fast becoming the choice of advanced customers for warehouse operations.
Linfox is successfully progressing new warehouse automation solutions for major Australian brands, transforming the way goods are stored, processed and despatched. Our automation expertise is boosting efficiency and capability for our customers, readying their supply chains for a post-COVID world.
Automation investment has been part of our foundation for many years, with the introduction of automated storage and retrieval systems (ASRS), robotic palletisers, the use of automated guided vehicles (AGVs), to the latest automated goods-to-person warehouse solutions.
We design bespoke solutions or provide a flexible operating platform, with all necessary inventory management and order fulfilment functionality. Backed by the latest technology, Linfox's operations incorporate a range of picking technologies from voice-directed solutions to pick to light to RF scanning for a variety of applications.
Watch how we transformed warehouse operations for a major beverage customer.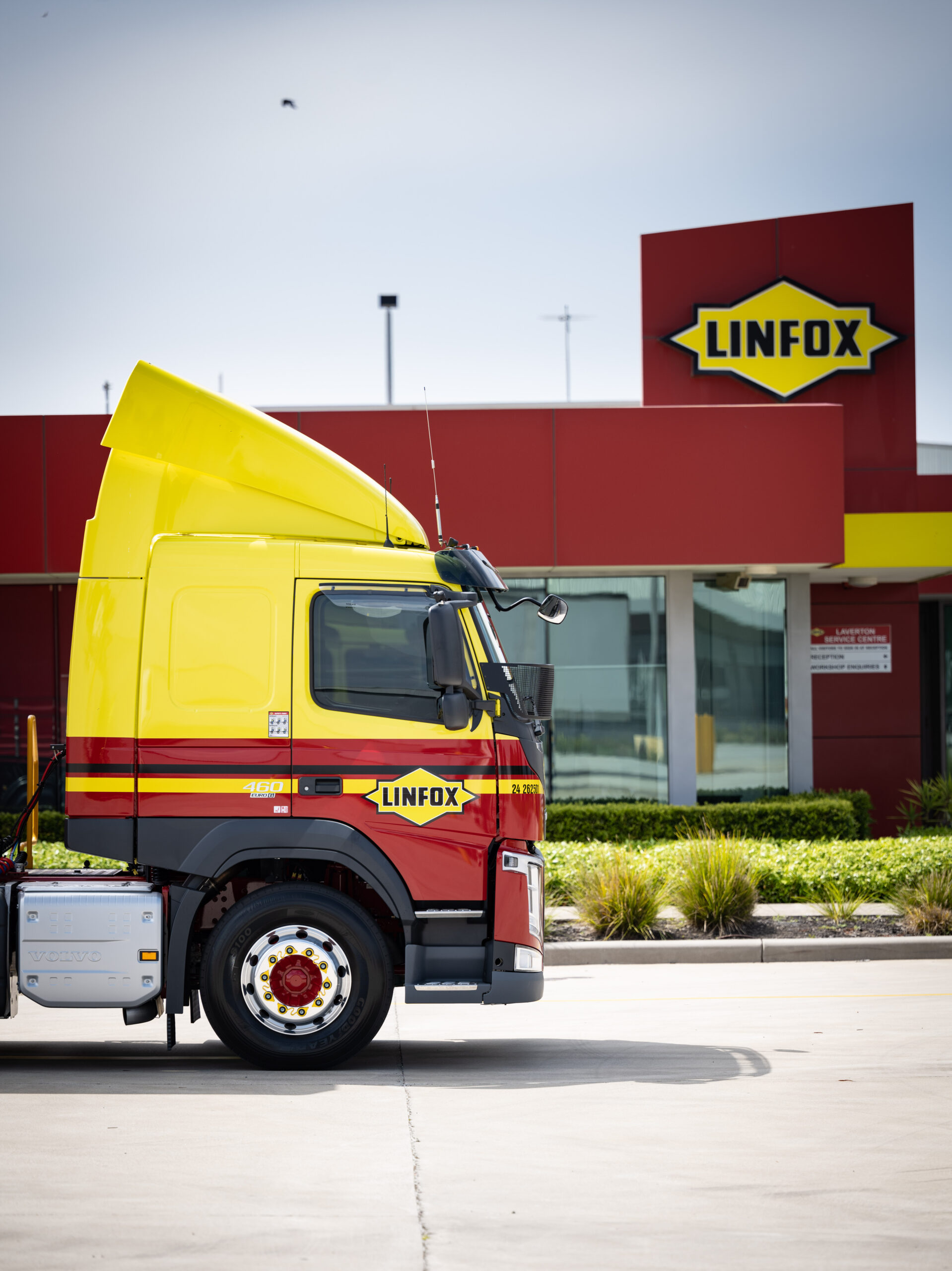 Distribution
Linfox is trusted by major brands to manage large volumes of thousands of products, from groceries to construction materials.
Every business is different. Safe, efficient and reliable distribution is vital for growth and success, and Linfox provides a range of distribution solutions tailored throughout the customer journey.
The scale of the Linfox network allows us to manage periods of increased demand, maintaining smooth supply to our customers and their consumers.
Our distribution centre network and smarter transport and warehouse management systems give visibility to the supply chain journey.
Our distribution expertise delivers:
High performing logistics teams
State-of-the-art transport and warehouse management systems
High security
Inventory management
Container stuffing and de-stuffing
Warehousing and order fulfilment
Online delivery direct to customers
Port and rail links for intermodal shipments
Fulfilment services as part of our e-commerce capability
Strategic locations close to major roads and capital cities
Intermodal and local transport from cross country point-to-point through to route delivery to individual stores.
Whether it's consolidating stock or ensuring the tightest of delivery windows is met, we can customise a logistics solution to suit, either as an integrated service or a standalone operation.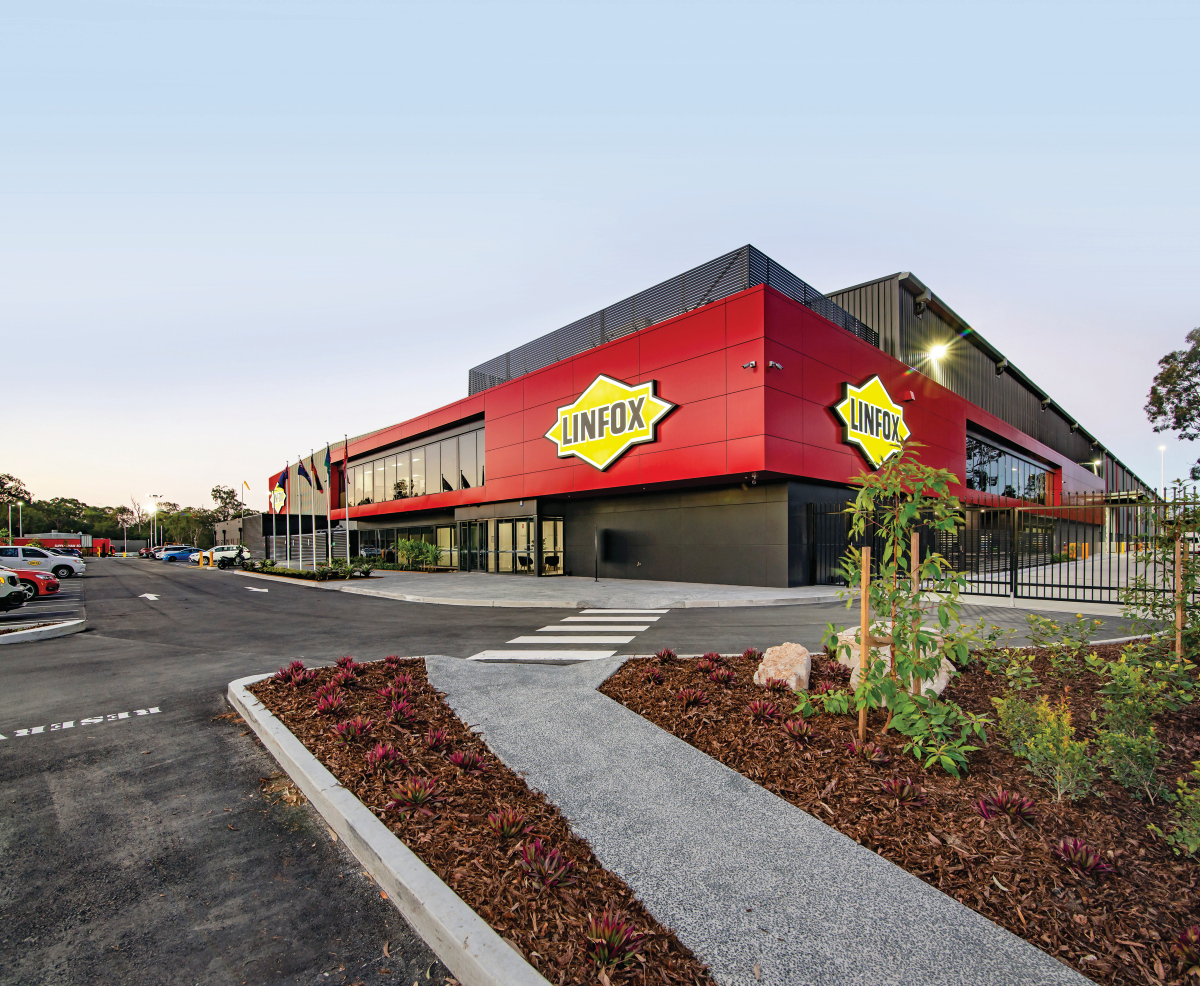 Multiuser operations
By sharing operations between multiple customers, our Linfox local, intrastate, interstate, cross border and Asia-Pacific regional delivery and warehouse network can be a winning solution.
Linfox's scalable storage requirements can be adjusted to broad customer needs. We easily cater to varying levels of demand, be they seasonal, fluctuating or consistent. Sharing our modern warehouse facilities boosts efficiency through reduced storage and handling costs, optimised utilisation and better service levels – all in a safe, compliant, secure and technology-driven environment.
Backed by the Linfox transport and warehouse management systems and managed by logistic experts, multiuser operations drive better results through shared transport and warehousing assets.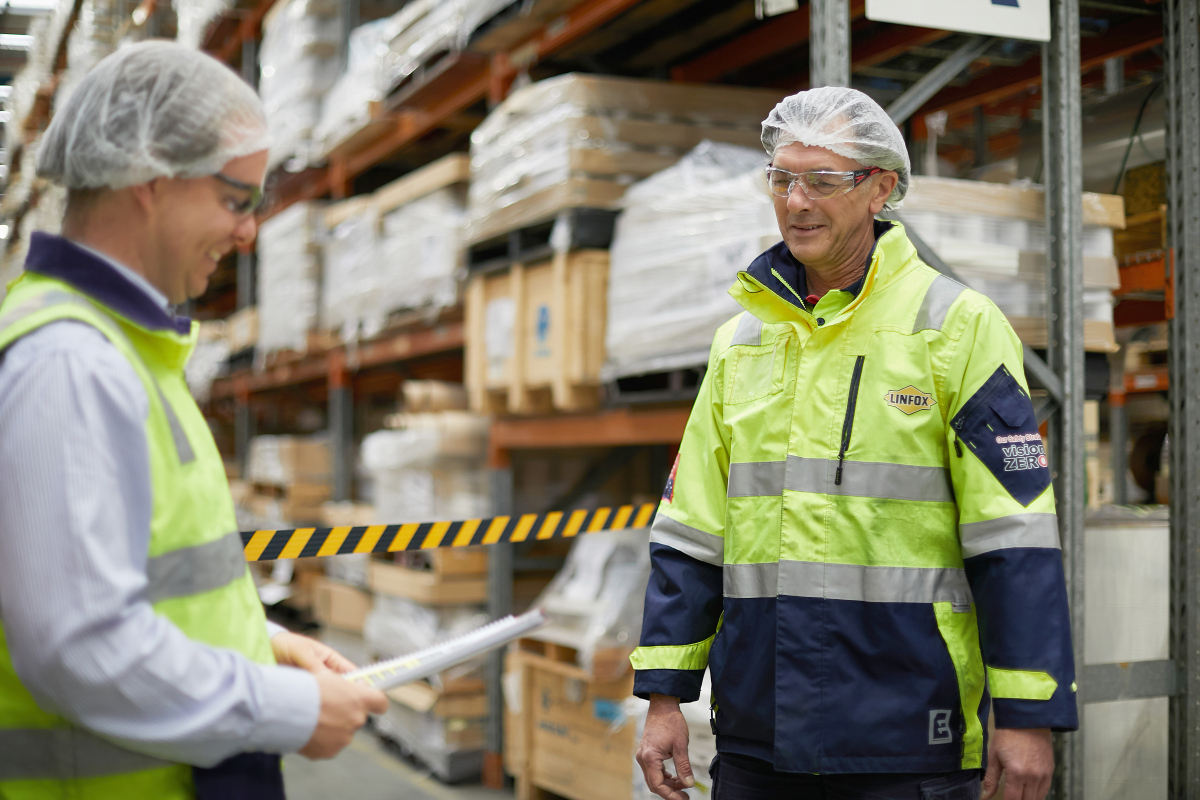 Industrial warehousing
Linfox offers warehousing support for industrial items that require specialised handling capability. These can include building products, cement, lubricants and other dangerous goods.
Products require some degree of special handling/capability relative to products transported and stored warehousing of industrial products, including special and restricted handling needs.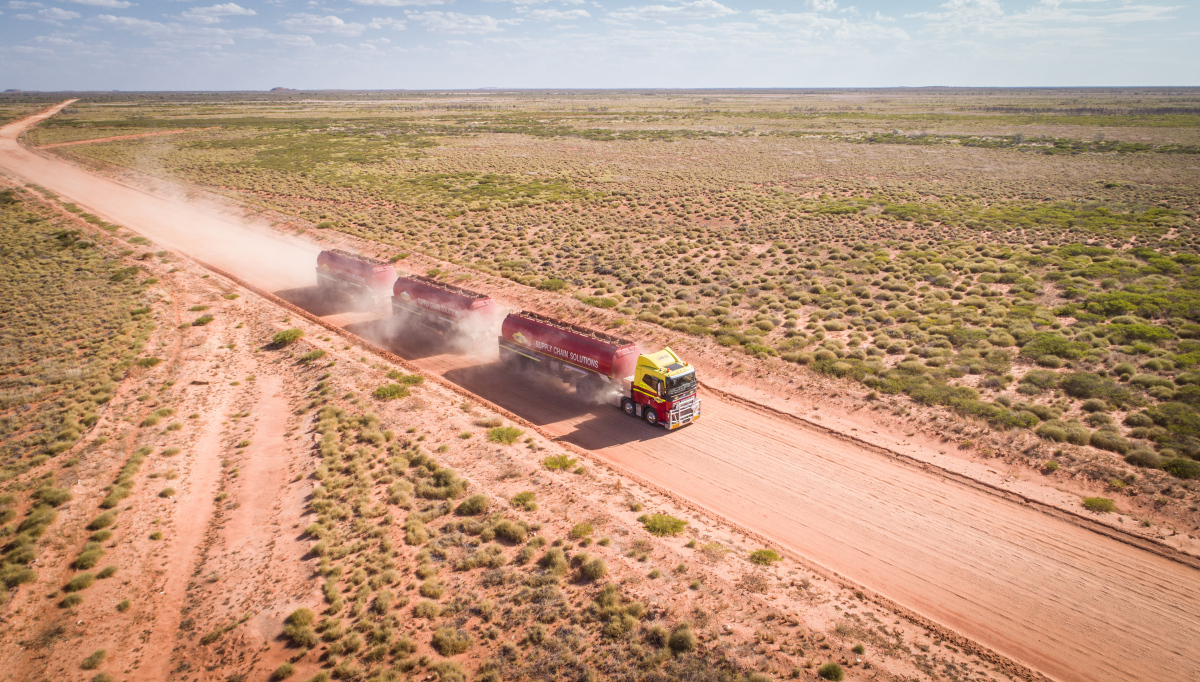 Remote logistics
Our specialist team leads the industry in remote supply chain solutions for the mining, petroleum and industrial sectors in some of Asia Pacific's most isolated regions. In fact, many of the largest mining and resources companies rely on Linfox to service their remote operations.
Our specialised industry logistics services include warehousing, general freight, bulk logistics and dangerous goods transportation. Our network of warehouses and depots are strategically located near major transport routes to deliver extensive regional coverage.
Dangerous goods storage
Linfox has decades of experience safely handling and storing a range of dangerous goods. In line with our Vision Zero safety strategy, we adhere to the strictest health, safety and compliance requirements. We also incorporate technology solutions that enhance customer freight visibility.
A wide range of industrial warehousing and storage solutions for hazardous and explosive materials are available, backed by highly trained staff, accredited processes and network of dangerous goods storage facilities.