Whether it's fresh produce or bulk fuel, after 65 years Linfox will always deliver.
Our safe, modern fleet travels around 450 million kilometres every year delivering essential goods across Asia Pacific.
Recognised, iconic brands trust us with their valuable freight, indeed many of those customer partnerships endure through the decades.
Metropolitan, intrastate, interstate or across countries, our extensive local knowledge sees us design and deliver the most efficient transport and freight solutions, backed by leading logistics technology.  
Linfox is taking another big step in our fleet investment and commitment to act sustainably, with the trial of six electric vehicles on metropolitan routes in 2021.
These vehicles of the future represent a remarkable turning point in the history of Linfox and our customers.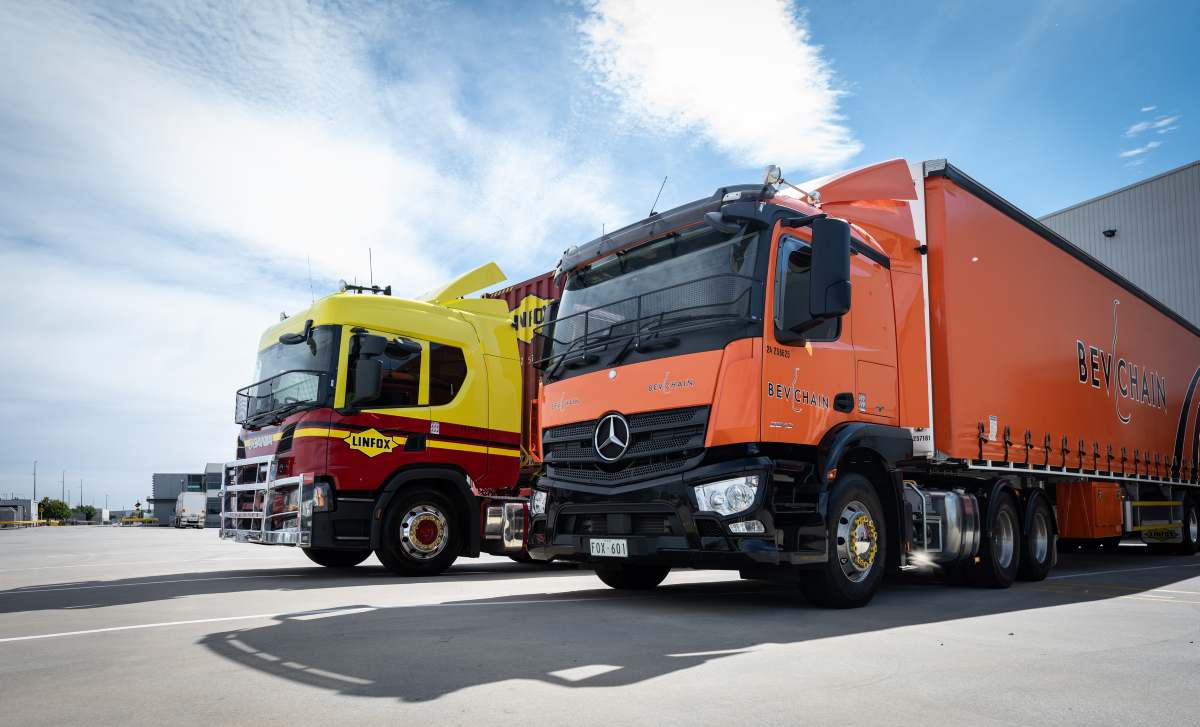 Road freight
Linfox's 5,000-strong fleet is one of the youngest, safest and most environmentally friendly on the road.
Our established and optimised delivery networks across Asia-Pacific ensure our customers' products are delivered safely and efficiently.
We design, select and source the best prime movers, road trains, tankers, trailers and containers to transport a vast range of ambient and temperature-controlled goods.
Our customers' needs are unique, and our large network of company fleet, hauliers and transport partners are geared for this, particularly during periods of high demand.
We always make our fleet decisions in line with our commitment to lead in safety and compliance, and to act sustainably.
Linfox's leading-edge transport management system ensures road freight operations are efficient and safe. Our in-vehicle telematics ensure freight visibility, and customers can be assured of compliance with relevant local laws.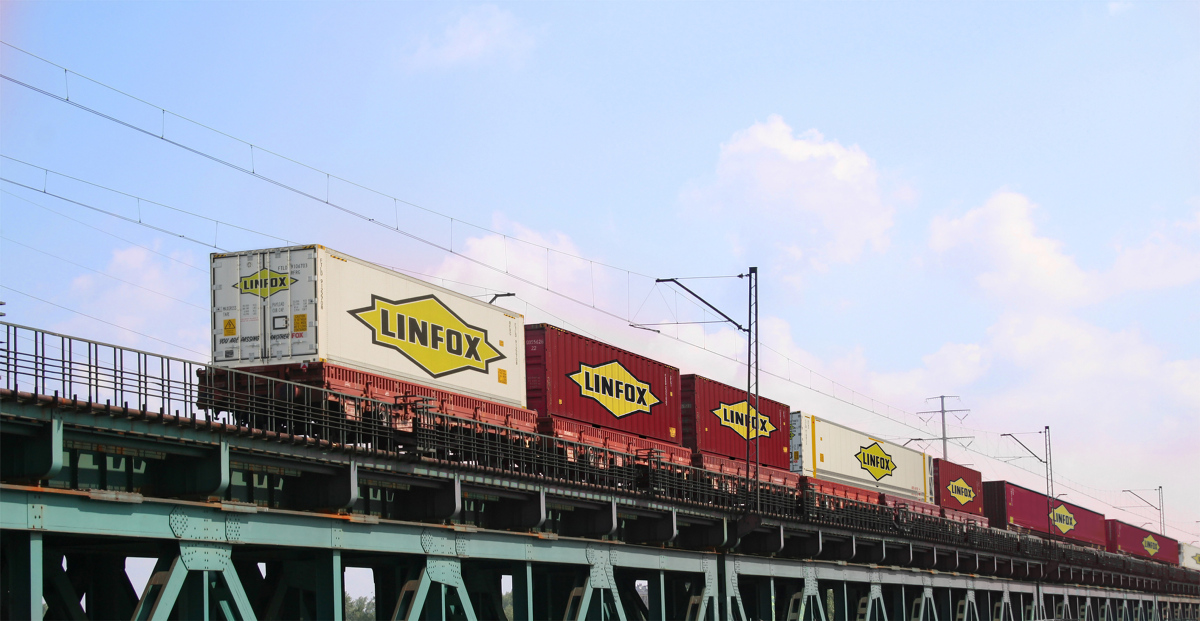 Rail freight
Linfox's growing rail footprint is well positioned to share the load with road transport.
This is particularly important as Australia's freight demand is forecast to significantly increase in coming decades.
Linfox offers end-to-end rail logistics through a growing portfolio of strategic rail depots, heavy lifting equipment and local pick-up and delivery solutions. More than 4,500 of our specialised containers travel 30 million kilometres annually.
These rail containers include cubic, refrigerated and flat rack equipment, delivering specialised transport solutions for all types of freight movements.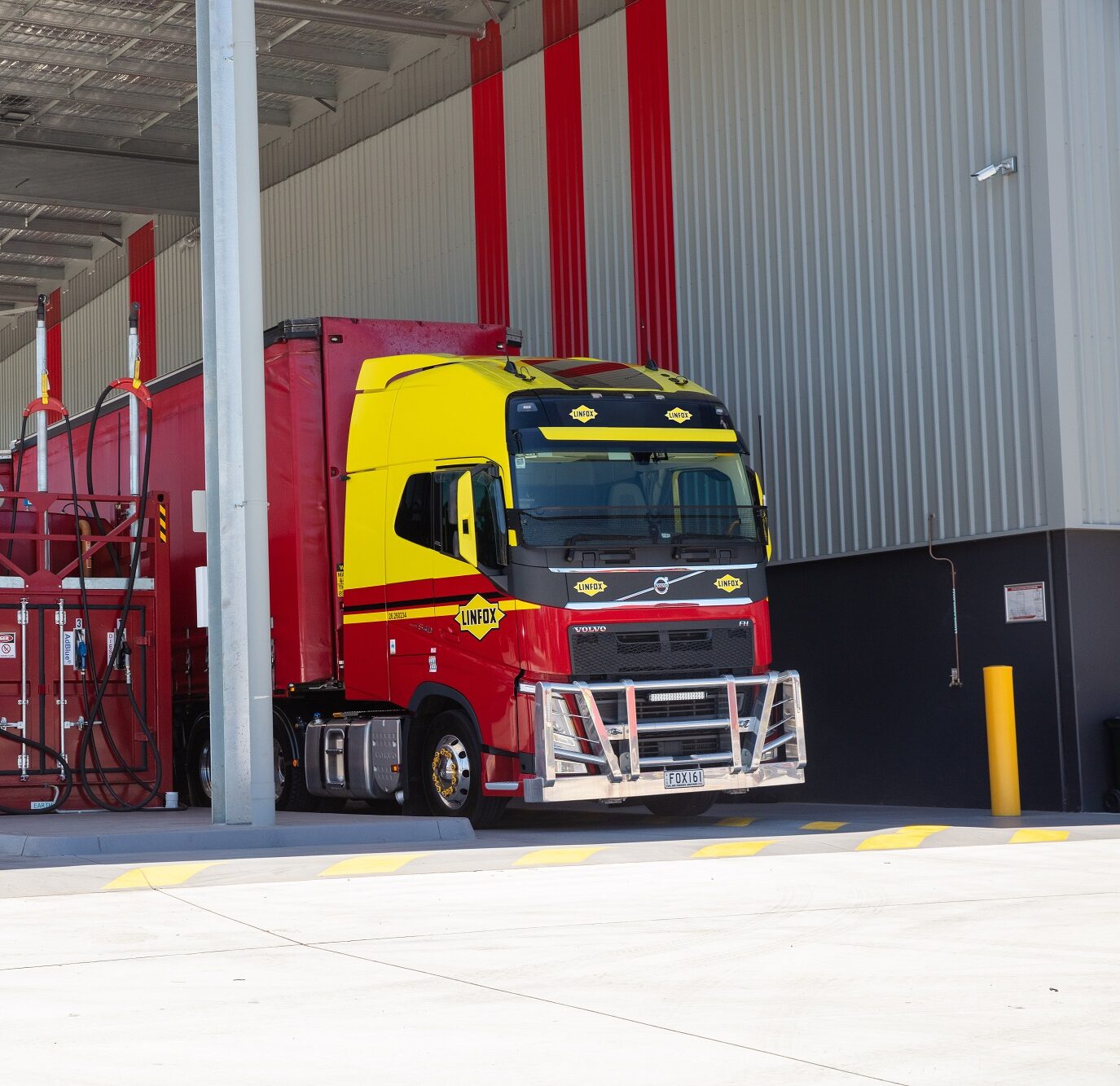 Fleet and equipment
Known for our iconic red Linfox fleet, our team has kept Linfox and its customers moving for decades. Efficient, safe and modern fleet and equipment are essential for reliable supply chains.
Our vehicles and equipment are upgraded regularly, leveraging new technology that improves safety, efficiency and reduces emissions.
We work closely with manufacturers and partners to procure, design and implement fit-for-purpose customer fleet solutions.
On average, the Linfox fleet is renewed every three years to take advantage of new technology, including advances in safety, efficiency and emissions.
The efficiency of the Linfox fleet has helped reduce our emissions by more than 50 per cent since 2007
Linfox takes pride in the cleanliness of our vehicles. State-of-the-art truck washes at all major sites ensure Linfox and customer brands are always gleaming. It takes around 40 minutes for each truck to be washed.
Linfox's technology-backed Service Centres across Asia Pacific ensure that safety and road compliance comes first. Linfox fleet maintenance is undertaken in line with our fleet maintenance policy that requires all Linfox equipment:
Is maintained to manufacturer servicing requirements
Meets all state and federal regulations for accreditation and compliance
Is maintained according to its servicing schedule to ensure the safety of our people, the community and the efficient operation of our fleet.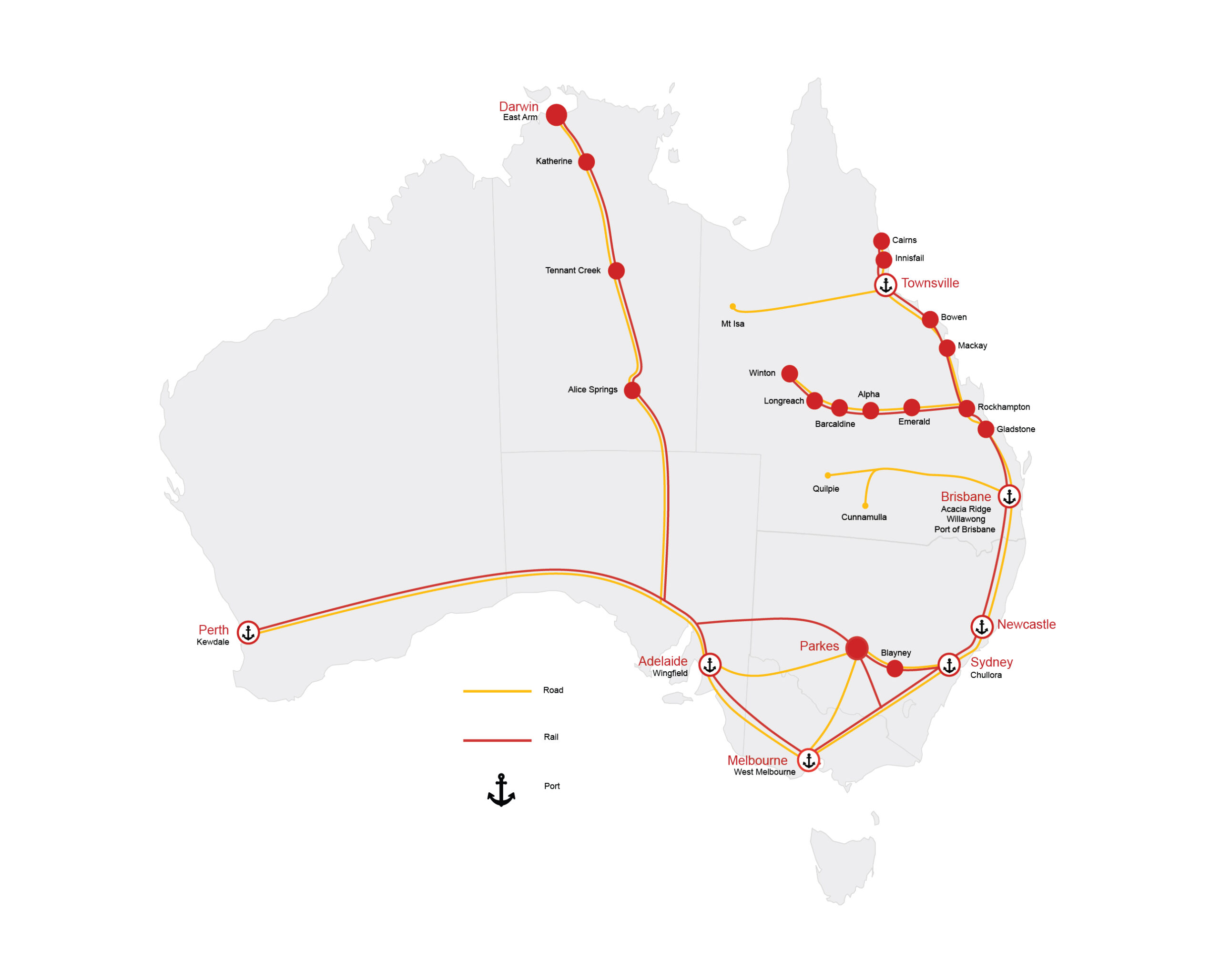 Intermodal
Linfox Intermodal operates across Australia, providing comprehensive supply chain solutions to multiple industries.
Linfox is investing in the future to provide long distance logistics across an adaptable mix of road, rail and coastal shipping so customers benefit from the most effective mode of transport available.
Our network boasts specialised facilities, state-of-the-art technology, suitable road fleet and purpose-built containers to deliver point-to-point freight using multiple modes of transport.
Australia-wide depot network
Specialised road fleet
Purpose-built rail containers
Coastal shipping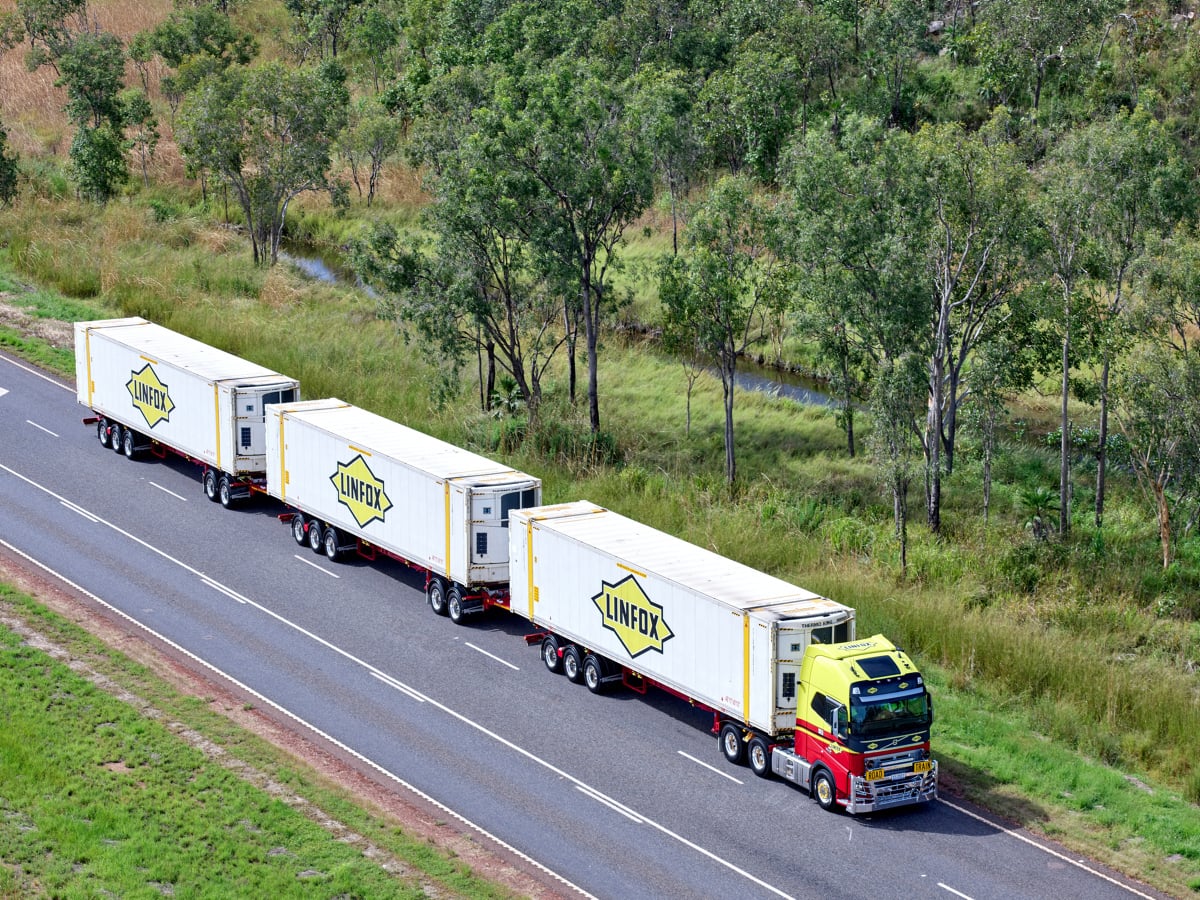 Cold chain
Every day Linfox delivers food, drinks and medicines across Australia, New Zealand and Southeast Asia.
We build smarter cold chain partnerships to manage temperature-controlled distribution for major grocery retailers and pharmaceutical companies.
Whether it's dairy, drinks, frozen food or vaccines, cold chain compliance isn't negotiable. Backed by live monitoring technology, Linfox's temperature-controlled distribution centre network, cross-dock facilities and a world-class fleet of trailers, vehicles and containers give leading brands confidence about product integrity throughout the supply chain.
Linfox's integrated digital warehouse and freight technology solutions integrate with customer systems, tracking delivery routes and controlling the temperature of goods throughout their journey.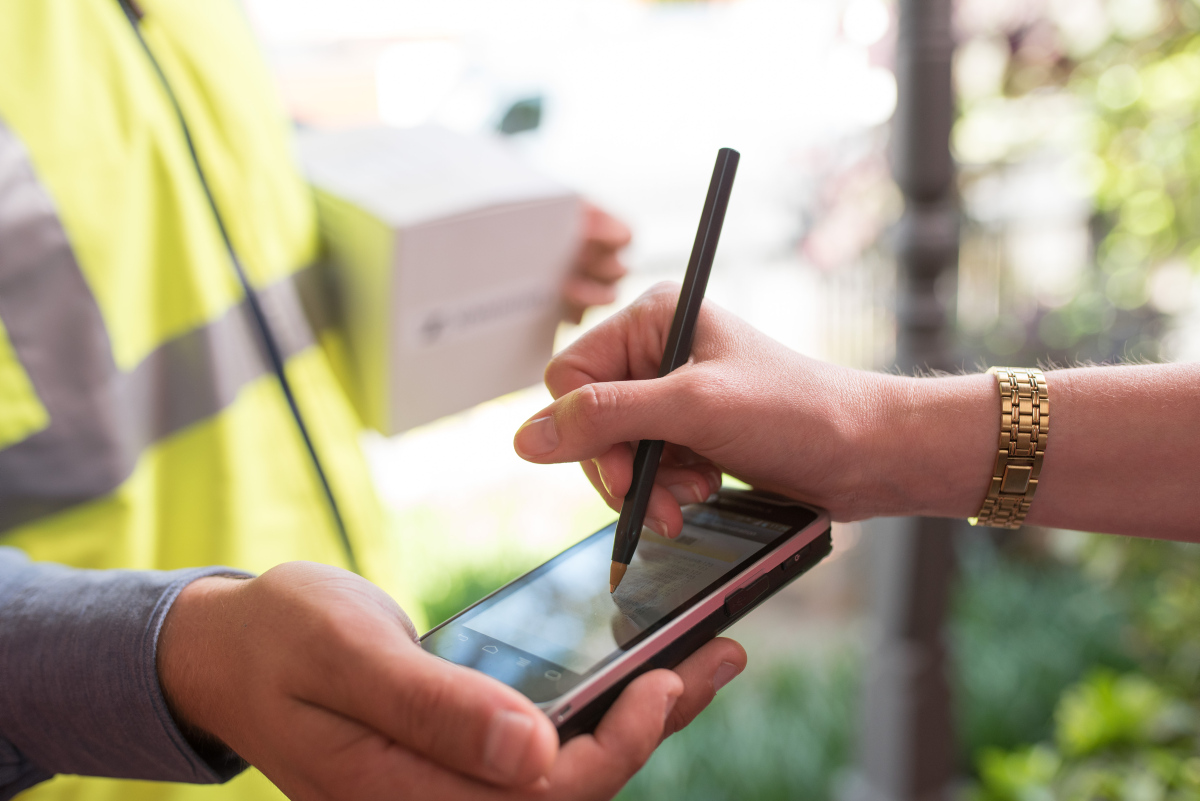 Home delivery
Linfox's online and convenience logistics provide home deliveries for one of Australia's largest retailers.
Our customer service agents and partners deliver to all states and territories across Australia (except Tasmania) seven days a week.
Frozen, chilled, fresh and ambient groceries are delivered via Linfox's licensed, qualified and professional customer service agents. Customers in metropolitan, suburban, rural and remote areas can receive their groceries on the day of order, with deliveries made with safe customer service our top priority.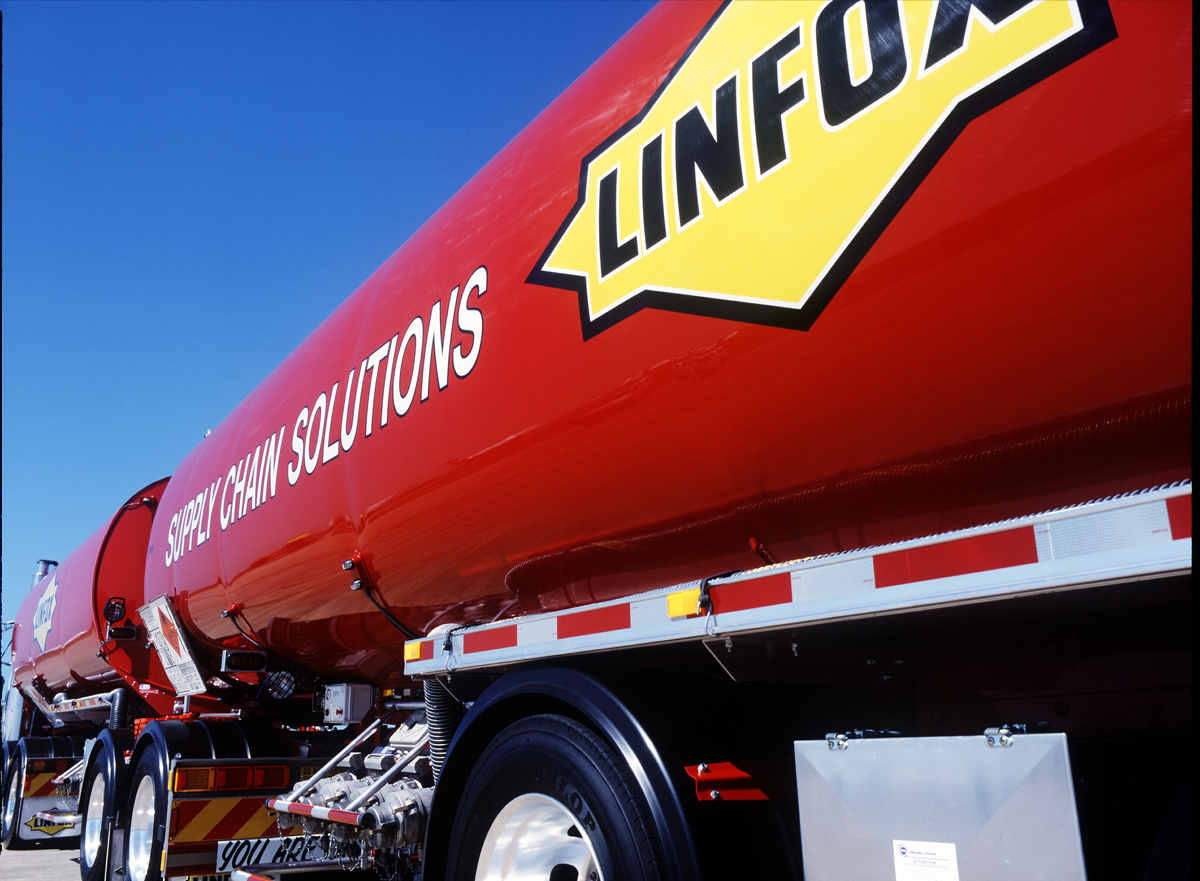 Bulk liquids
Linfox has a long and proud history transporting bulk liquids and fuels.
We specialise in bulk transportation of liquid petroleum products such as petrol and diesel fuels. Deliveries are made to metropolitan, regional and remote service stations and storage facilities. Services include daily and routine multi-drops, point-to-point bulk deliveries and remote mining operation deliveries.
The skills and systems behind our people, fleet and facilities make Linfox one of the safest and most efficient bulk liquid logistics providers in Asia Pacific.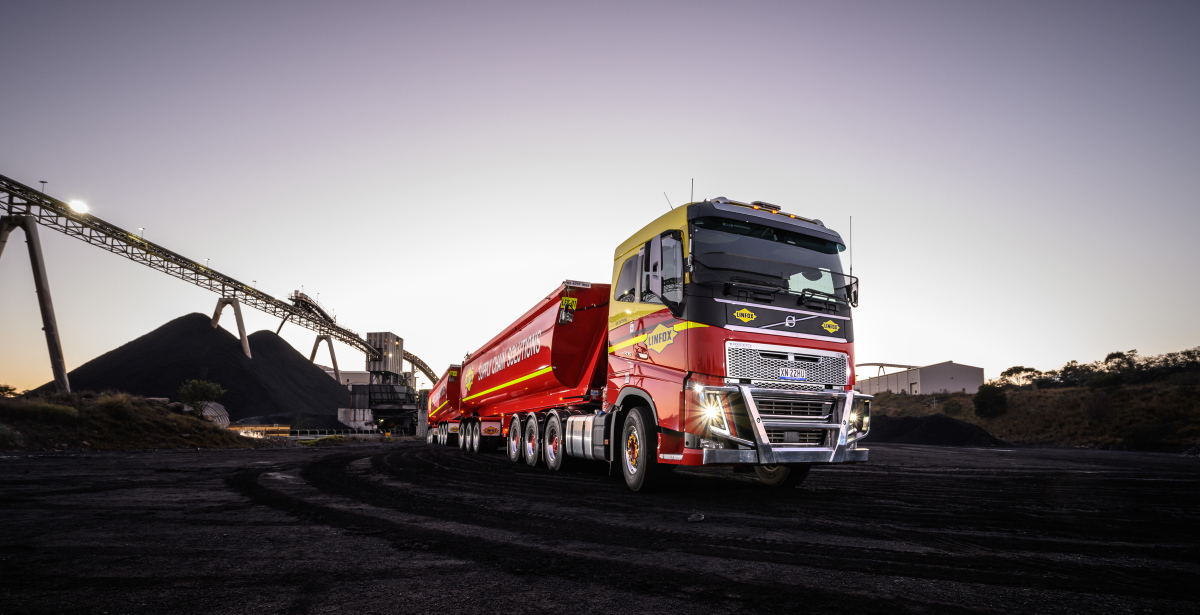 Bulk haulage
The largest mining and resources companies across the region rely on Linfox to keep their operations running smoothly.
Our specialised warehousing and bulk haulage services are backed by a diverse fleet capability. This includes a safe and compliant fleet of tankers, road trains, prime movers, bulk containers, warehouses and custom-designed trailers to transport bulk freight across Asia Pacific.
Linfox offers premium transport solutions for high-value bulk commodities from mine sites to rail heads and ports via road, and to ports via rail.
The systems, expertise and experience behind our people, fleet and warehouses make Linfox one of the safest and most efficient bulk haulage, transportation and warehousing experts in the region.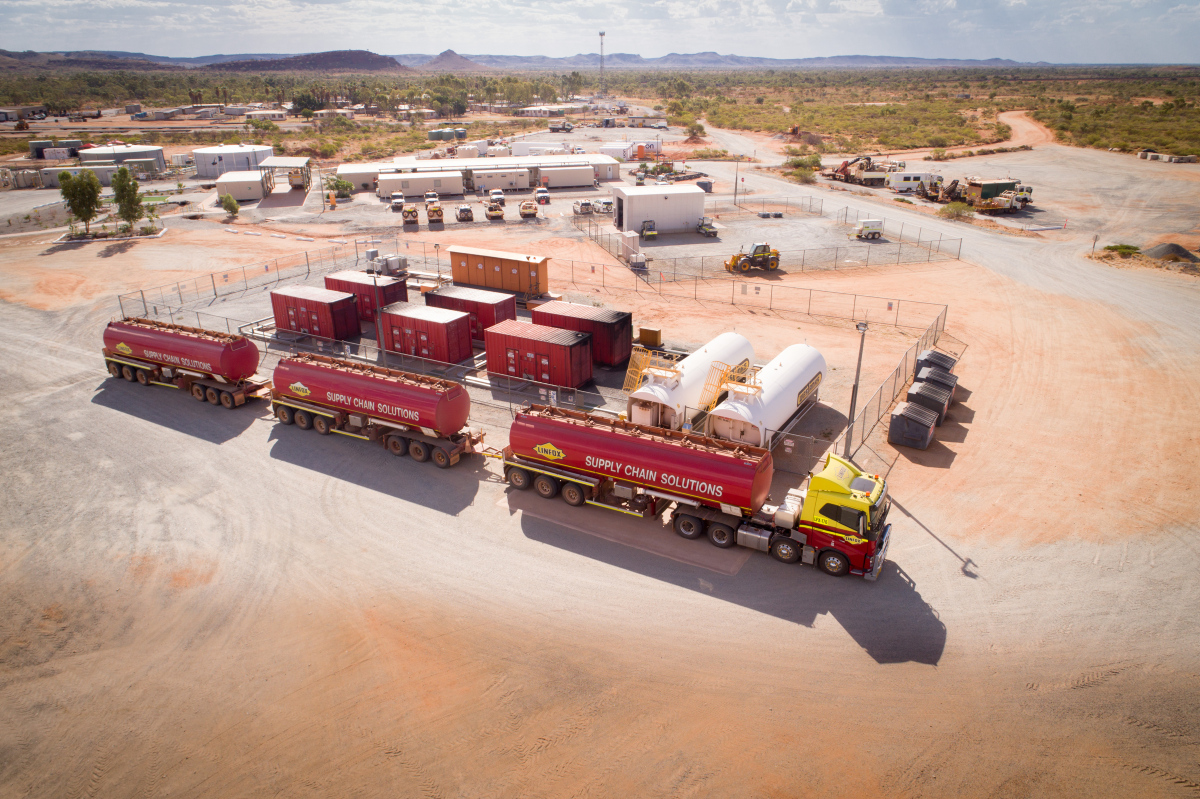 Production support logistics
Remote facilities require reliable, robust supply chains.
Linfox supports the everyday operation of remote sites, providing logistics services for the mining, oil and gas, and manufacturing sectors.
Linfox can consolidate and transport production-critical and general freight from multiple vendors to our customers' sites in distinct, usually remote regions.
Dedicated full truckload services are offered to mining, onshore/offshore oil and gas and manufacturing. Less-than truckload freight services are also available.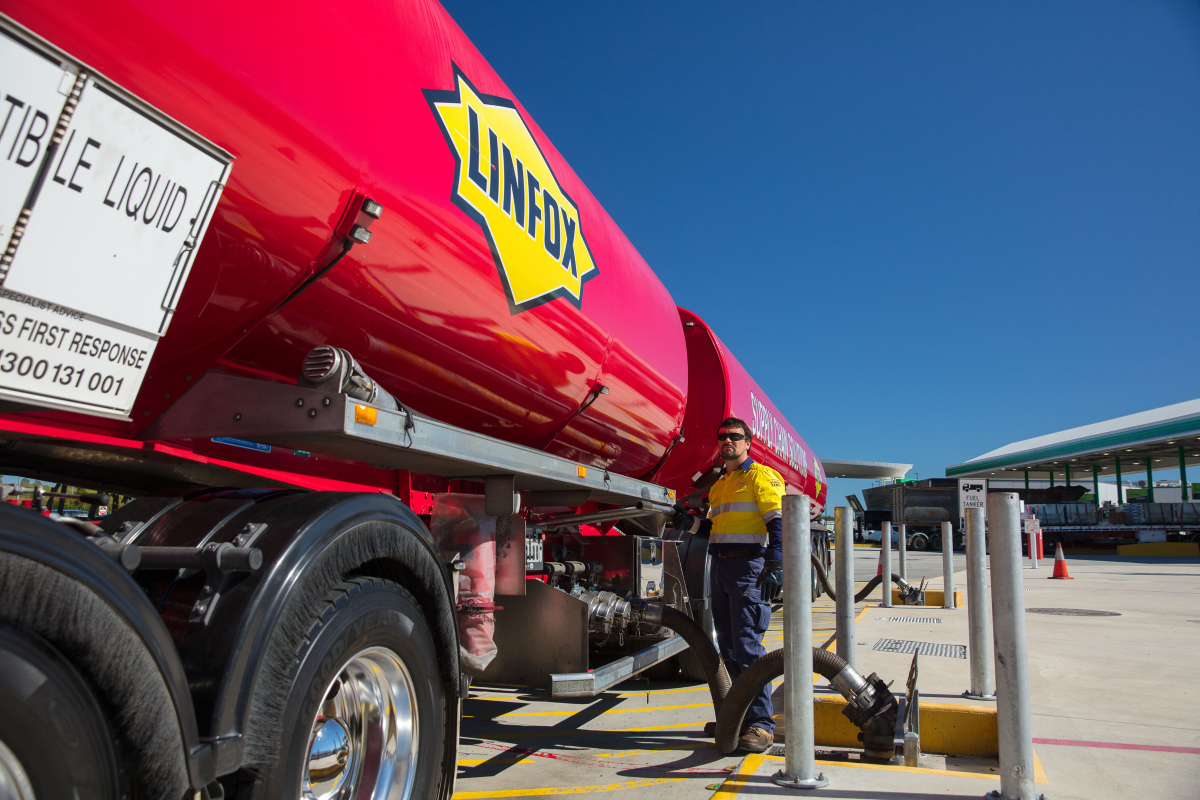 Dangerous goods
Linfox's expert, highly trained team and specialised infrastructure can handle and transport a range of dangerous goods via road and rail.
We adhere to stringent health and safety requirements and use technology to improve the visibility of customer freight. This is backed by Linfox's industry leading safety and compliance standards, and strict adherence to relevant local laws.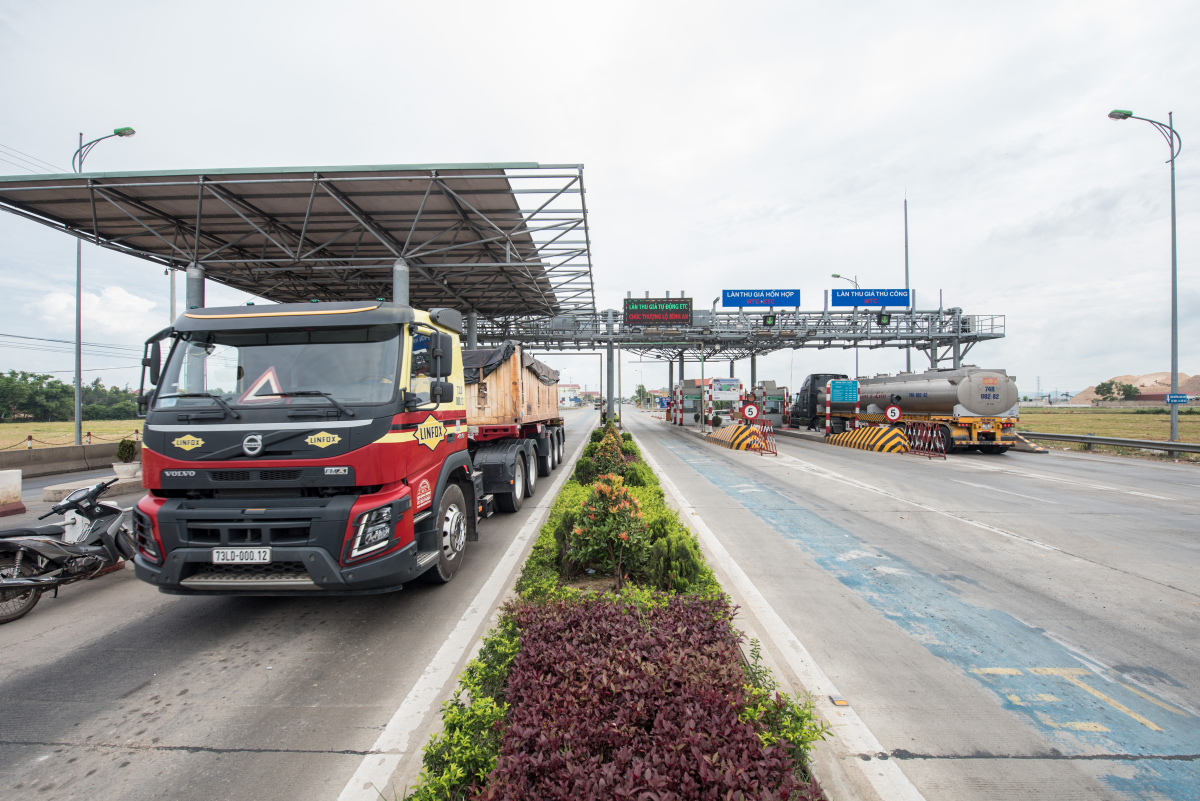 Cross border capability
In a region like Asia where neighbours are geographically close, the ability to transport goods from country to country is vital. Linfox's regional cross border expertise positions us well to deliver efficient, sophisticated logistics for customers across this thriving region.
Our cross-border distribution networks are currently in place across Thailand, Laos, Vietnam, Myanmar and Cambodia. These include:
Temporary import permits
Allocation of customs seals to each vehicle
Export/transit clearance in the originating country
Pre-preparation of clearance documentation at both borders
Complete immigration formalities for drivers and transit passes for vehicles.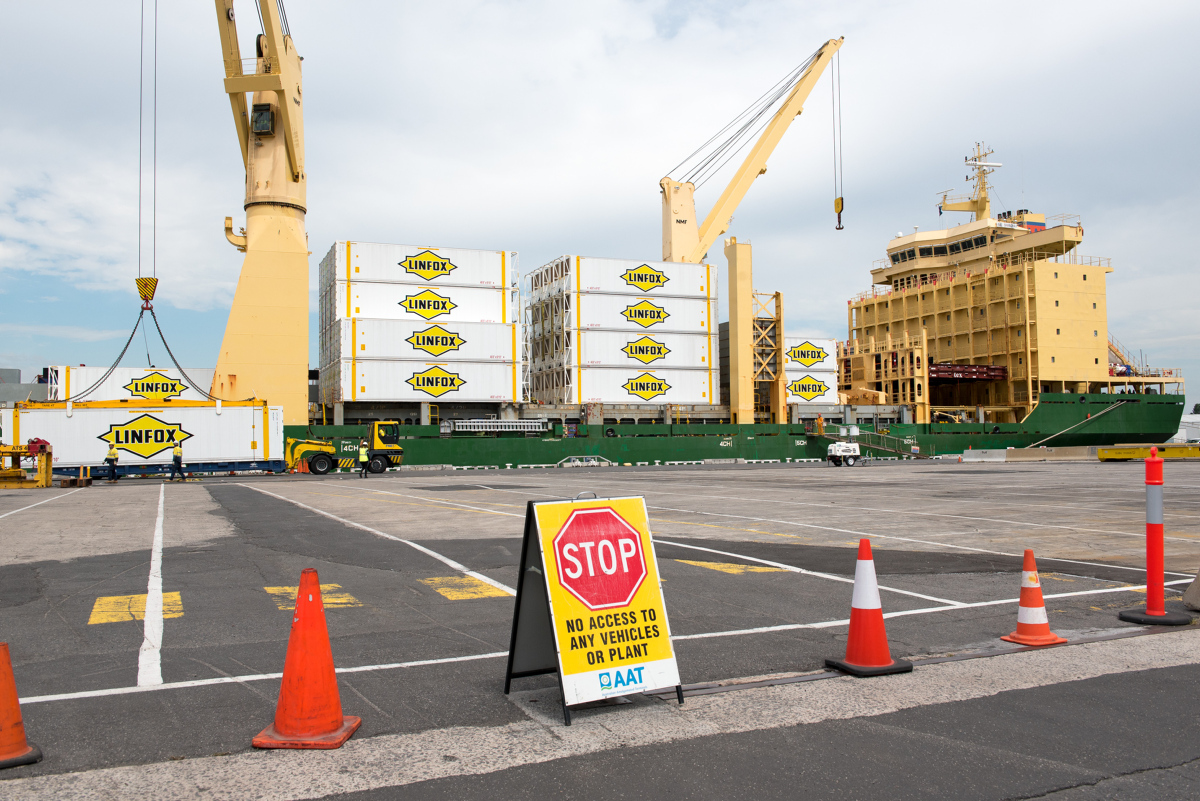 Coastal freight
Linfox has more than 25 years' experience in coastal freight solutions and currently offers this capability in Australia, Thailand and Vietnam.
Containerised coastal shipping can be accessed as part of an intermodal solution. This diversifies customer supply chains and offers a highly efficient and cost-effective way to transport goods.
Linfox's coastal and trans-Tasman shipping partners can meet all customer freight requirements around Australia.