At Linfox, we act sustainably through Linfox's GreenFox program, focusing primarily on reducing net carbon dioxide (CO2) emissions to zero.
As a transport and logistics partner for leading organisations in Australia and New Zealand, the biggest impact we can make on the environment is to reduce diesel emissions.
We have come a long way since our journey began in earnest in 2007. Thanks to the efforts of our people and customers, Linfox achieved a 52.2 per cent reduction in greenhouse gas emissions between 2007 and 2016.
Since then, Linfox has continued to lower net environmental emissions by 8 per cent each year.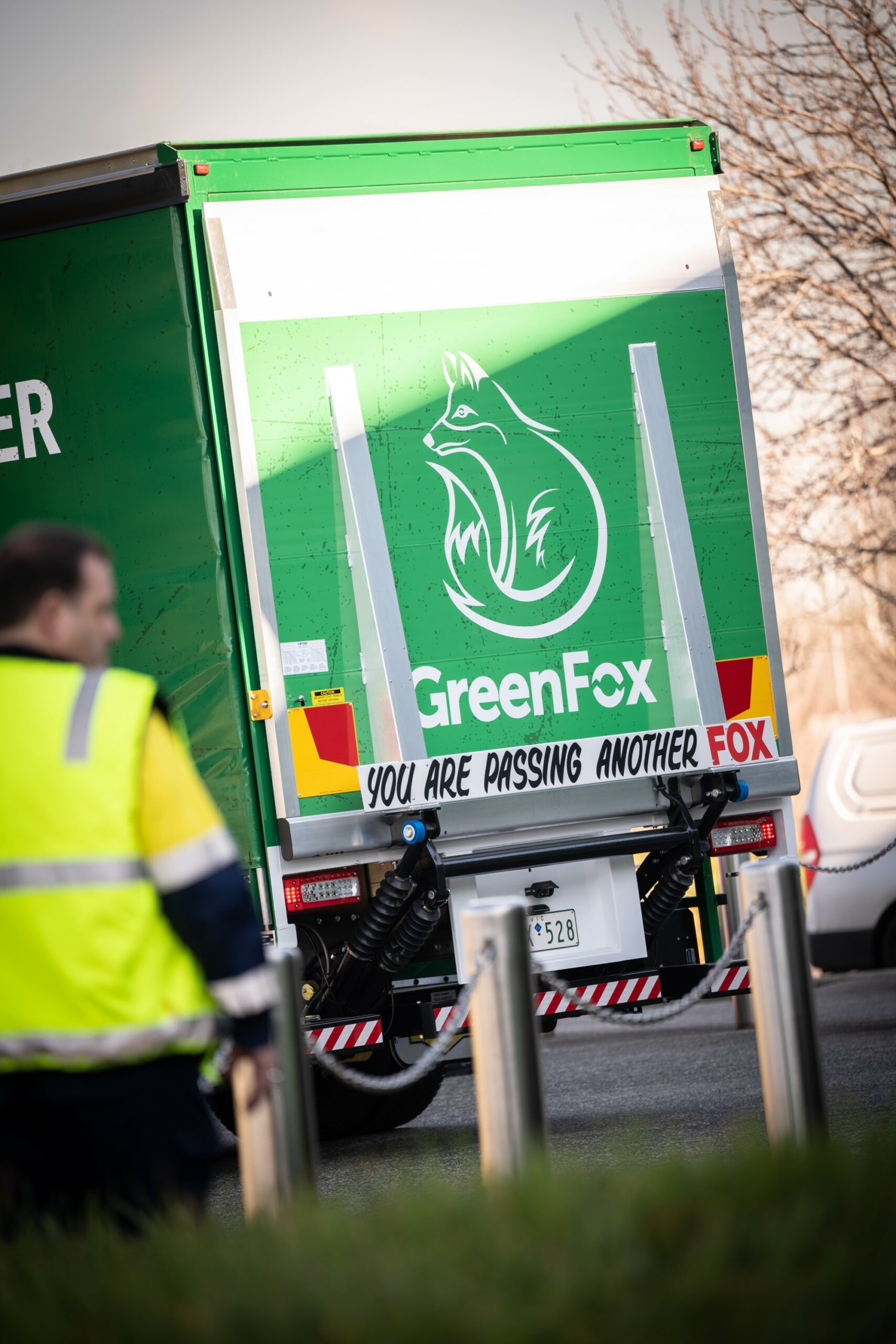 Leading the way to reduce carbon emissions
Following the launch of Linfox's five-year Leading the Way business strategy in 2020, we established a new baseline to focus our sustainability efforts on two clear sources of emissions.
The two largest contributors to Linfox's carbon footprint are 75 per cent from diesel fuel consumption and 18 per cent from electricity consumption at our logistics facilities.
Linfox has voluntarily adopted the latest heavy-duty vehicle technology since its inception, maintaining Australia's most modern transport fleet. With a fleet of Euro 6 trucks with the latest engine technology, this commitment has made an even greater impact on emission reductions.
In 2021, Linfox enters a new era with the trial of six electric trucks in our fleet for major customers.
We will continue to act sustainably by pioneering changes and improvements, demonstrating a commitment to a clean future and preparing to increase these clean fuel vehicles with a focus on reducing our diesel emissions. Read more in Linfox Solutions.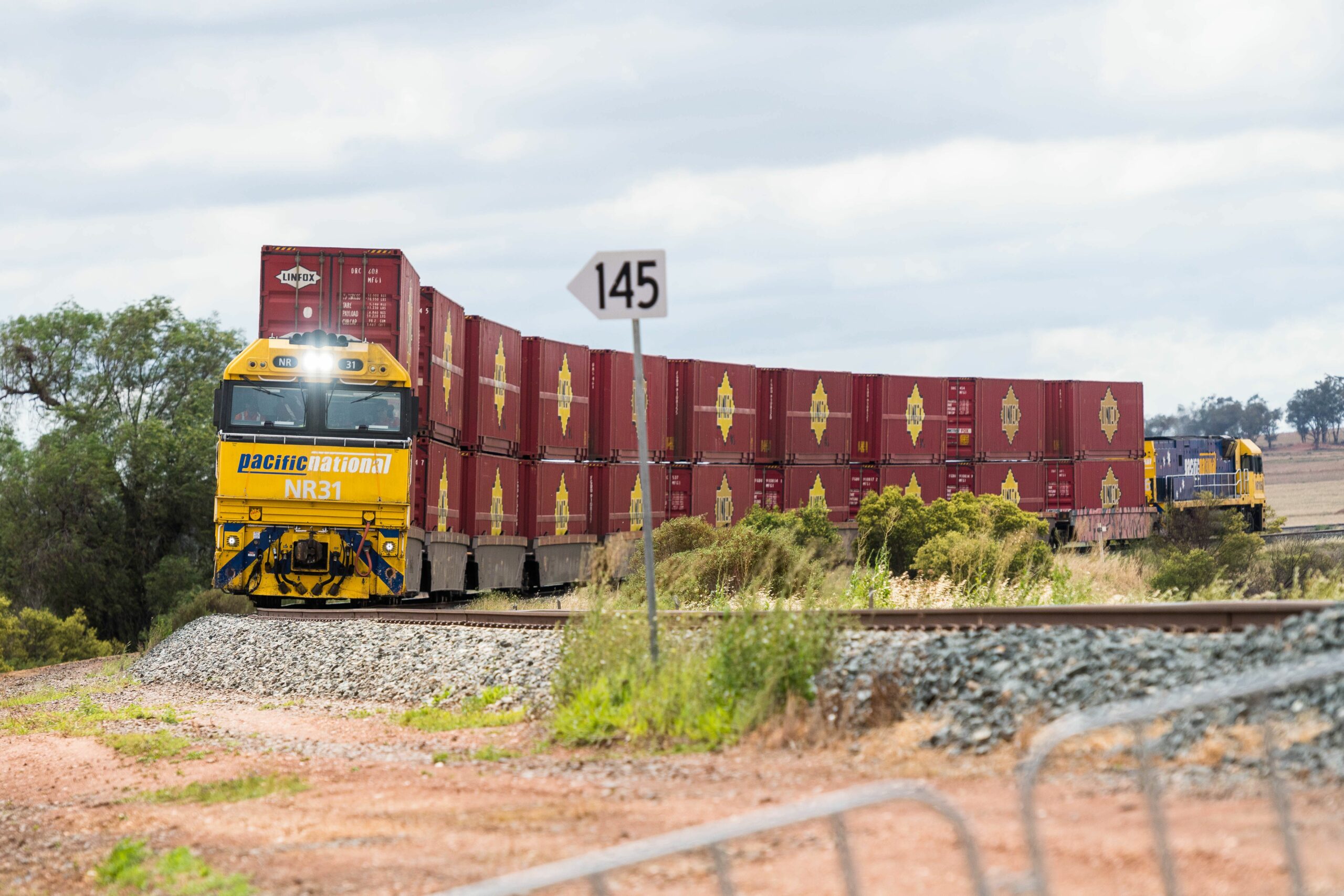 Fuel efficient rail
With Australia's demand for freight forecasted to increase significantly in coming decades, rail is well positioned to share the load with road transport.
Rail-based intermodal freight systems emit less CO2 than truck-only systems as they are three times more fuel efficient than road transport, which provides opportunities for our customers to reduce their impact on the environment.
Moving freight from road to rail has environmental benefits, and Linfox is investing in its intermodal network to keep communities stocked with essential supplies in a sustainable way.
We will continue to collaborate with customers, governments, and industry regulators to ensure our supply chains have the safest and cleanest options available.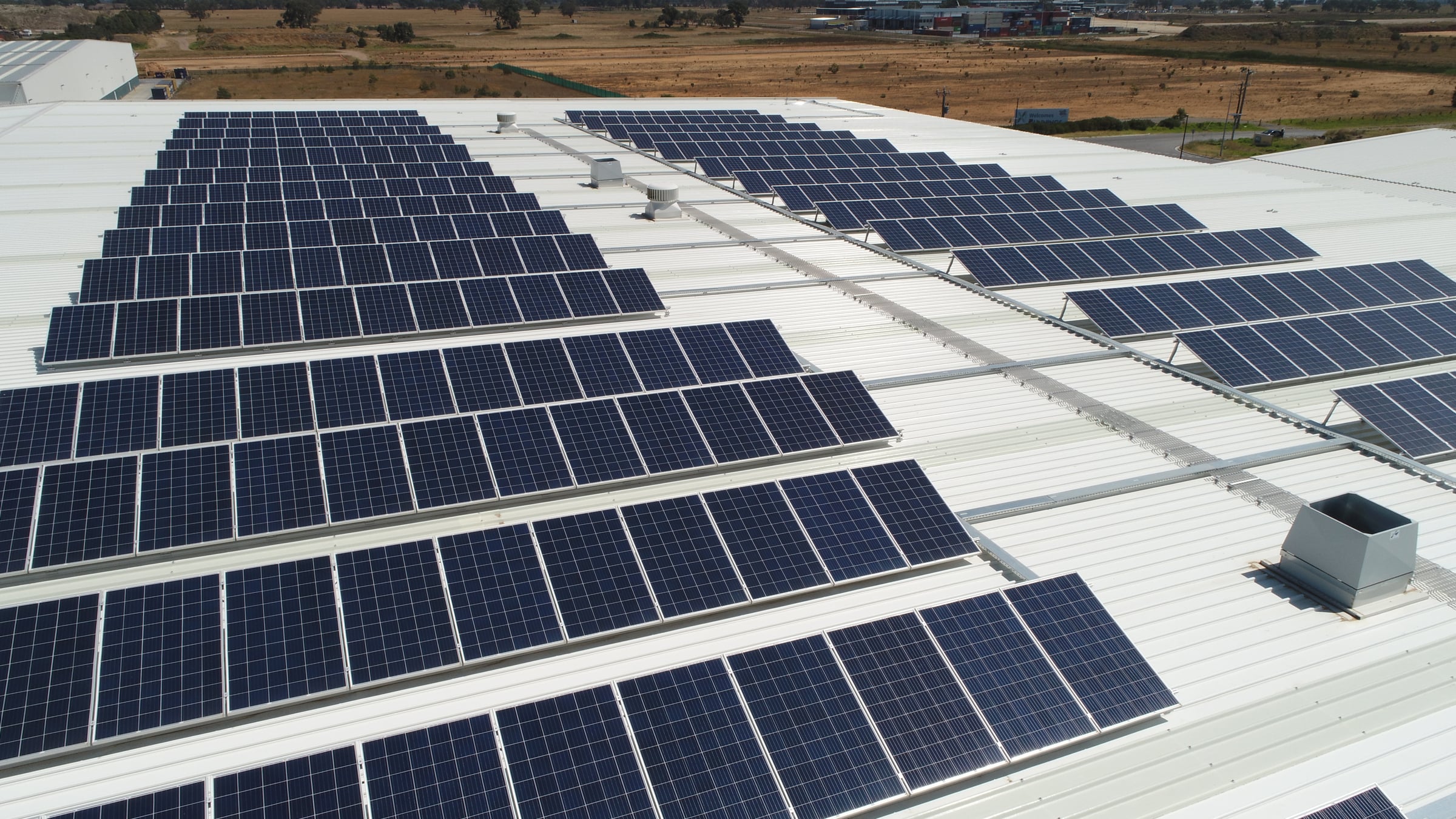 Driving sustainability
As we work towards a more sustainable transport and logistics industry, the next decade will see big changes in the way we operate our fleet and facilities.
Linfox is also in the process of purchasing renewable electricity supplied through the grid by large scale solar and wind generators, with the goal of making all Linfox sites 100 per cent carbon neutral through a combination of LED, onsite solar generation and renewable grid electricity.
The new Linfox logistics hub south east of Brisbane, Australia, is a prime example of Linfox's bold carbon-neutral vision. The site is set to be Linfox's first carbon-neutral facility and has been awarded a full 5 Star Green Star Design and As Built certification, Australia Excellence.
The 5 Star Green Star certification recognises environmentally friendly features such as the smart LED lighting, water recycling and rainwater harvesting systems, bespoke waste recycling stations and electric vehicle charging capability.