The work we do at Linfox has been hit significantly by the COVID-19 crisis, but our robust supply chains have been able to sustain the changes in consumer demand.
The global pandemic has reaffirmed the importance of maintaining resilient national supply chains underpinned by investment in local communities to support the people and the businesses that make them strong.
Now in its second quarter in Australia and New Zealand, Linfox's Leading the Way 2025 business strategy is on track.
Our commitment to investing in the future enabled us to continue to build on our capabilities in Queensland during 2020. Linfox's sustainable 5 Star Green Star certified Brisbane multiuser distribution centre is now fully operational, with temperature-controlled facilities, fleet workshop operations, truck wash and fuelling facilities to support road and rail distribution for leading consumer and healthcare customers.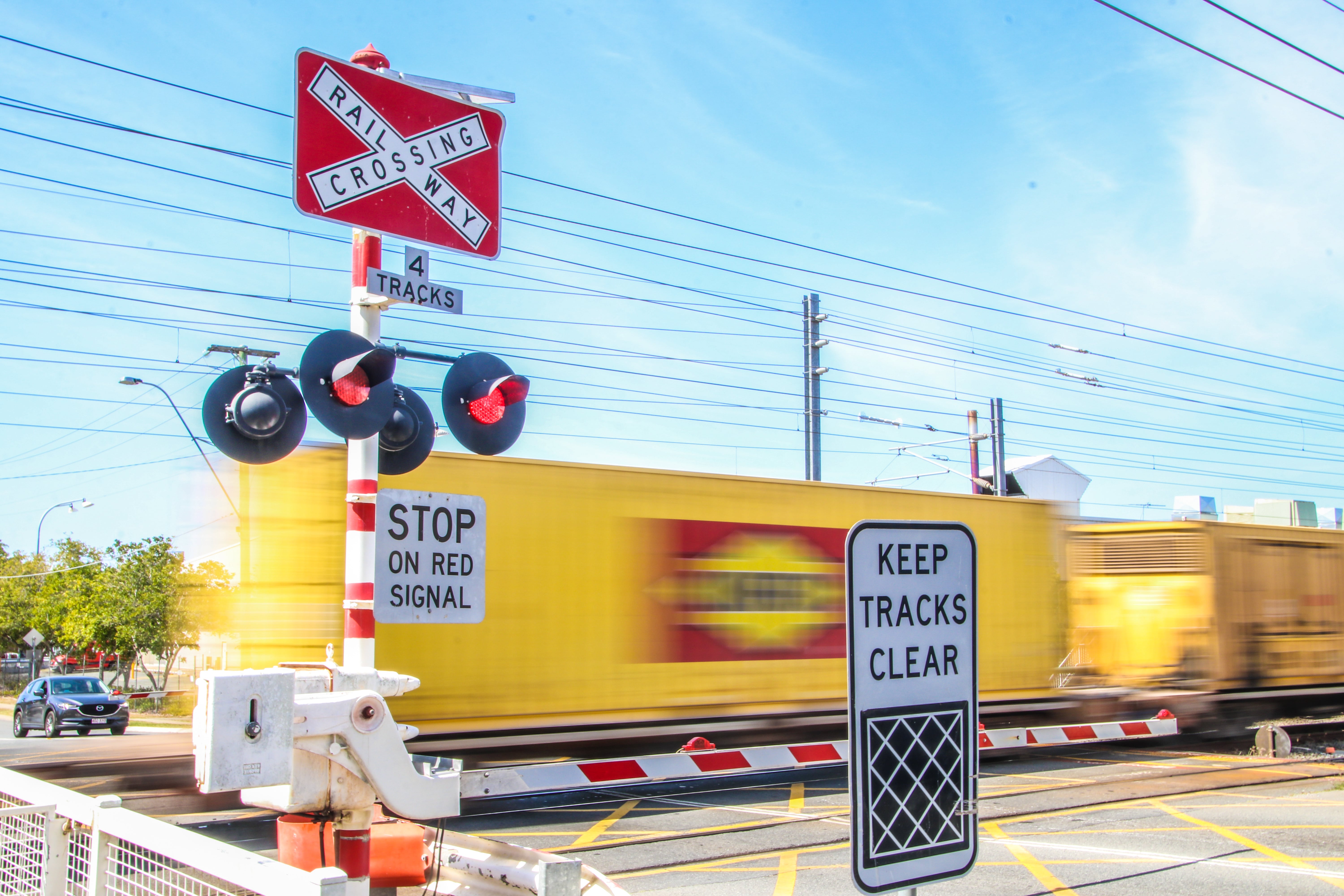 An upcoming solar installation at a consumer goods site in New South Wales notches up a proud milestone, taking Linfox's total Australian warehouse solar capability to one megawatt by the end of 2020. Linfox's strategic drive to act sustainably is a serious and passionate one for the business, as we strive towards carbon neutral warehouses through our GreenFox program.
We continue to work smarter for our customers with multimodal freight options that are cost and time-effective and support our drive to act sustainably. We expanded our rail footprint with the purchase of two rail terminals in Queensland and a third to be announced in 2021.
Always proud to support local manufacturers, we visited Volvo Group's Brisbane manufacturing facility to take delivery of the first Australian-made Volvo vehicles. We also expanded our fleet with a number of new Mercedes Benz Actros. Both vehicles meet the sustainable Euro 6 emission standards and feature a full suite of safety features.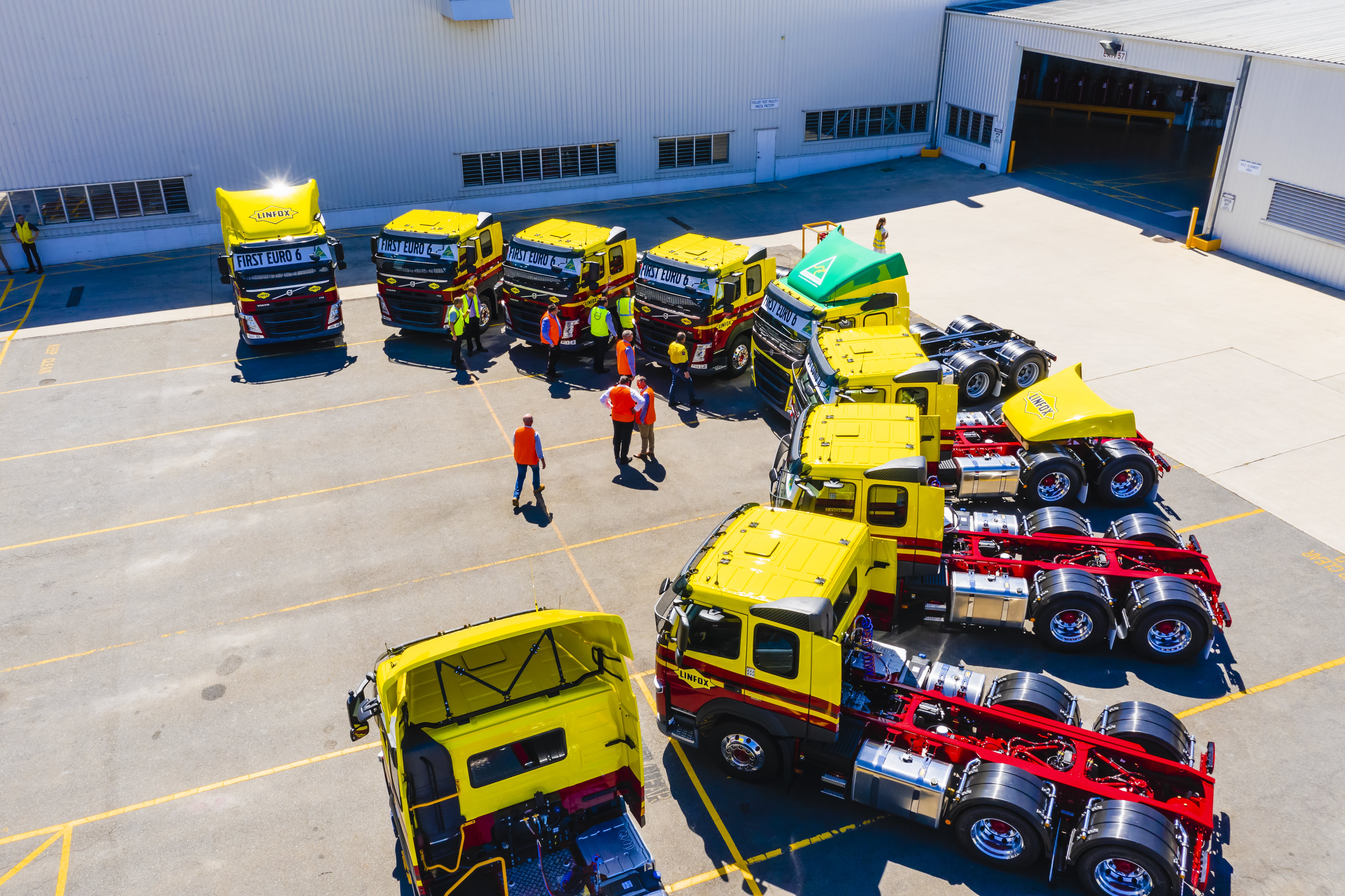 Following successful trials, we will run multi-combination vehicles on approved routes for our customers to move more supermarket freight during the COVID-19 pandemic. Use of higher productivity trucks has both a safety and environmental impact, reducing the number of trips required to move goods on our roads.
As my father, Linfox founder Lindsay Fox, always says, "If we don't look after our customers, someone else will." This customer-centric ethos was rewarded in Asia, with ExxonMobil extending its 20-year long partnership with Linfox International Group.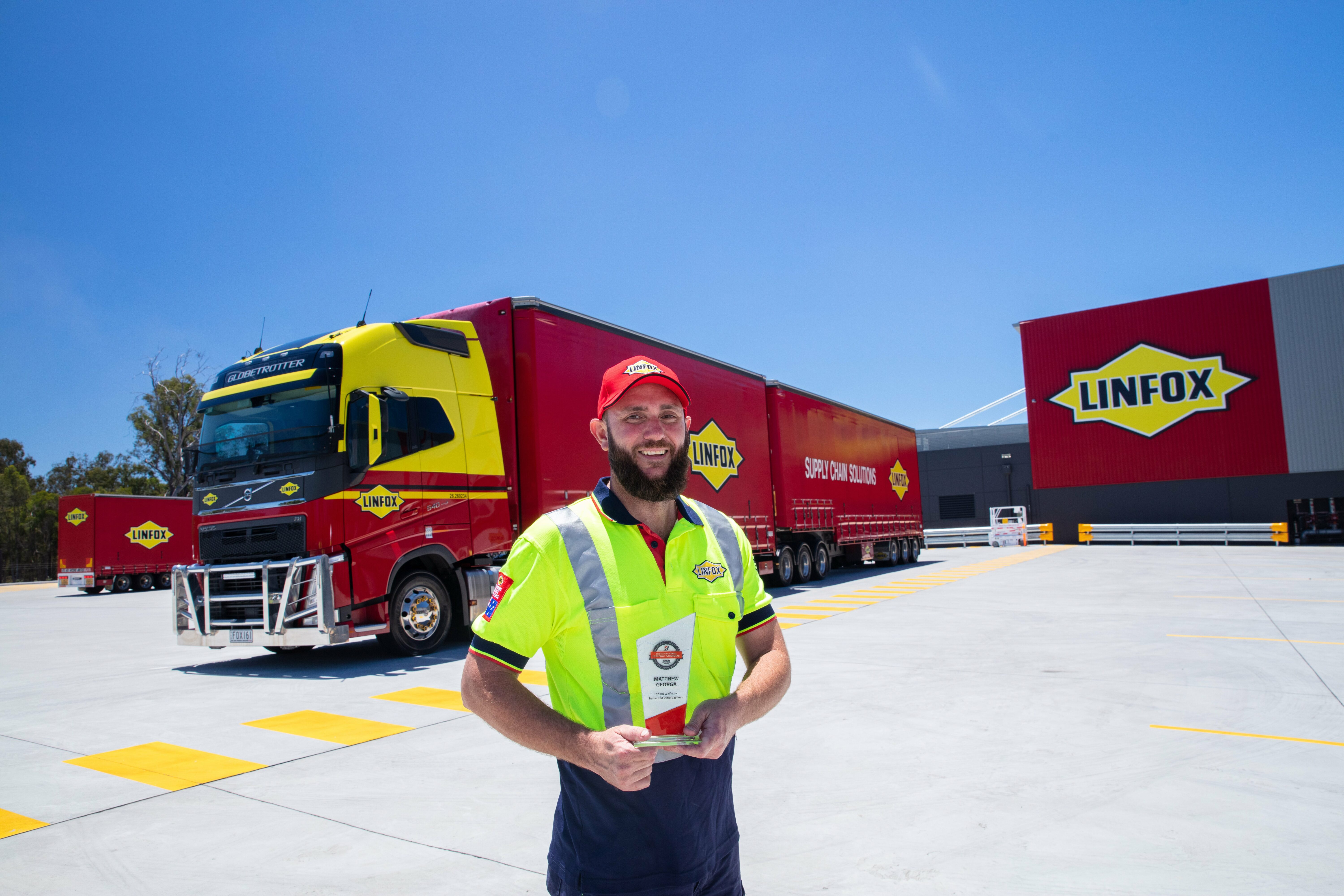 Across our Southeast Asia operations, we are setting our leaders up for success through our Leadership Development Program. Good leaders make good coaches, and this initiative will support our chain of succession as we continue to cultivate a strong team of local talent.
There is no greater endorsement of our relentless pursuit towards Vision Zero than the acknowledgement of our peers in the transport and logistics industry.
In November, Linfox truck driver Matthew Georga was honoured with the Australian Trucking Association's prestigious Bridgestone Bandag Highway Guardian Award after his quick-thinking intervention saved the life of a community member.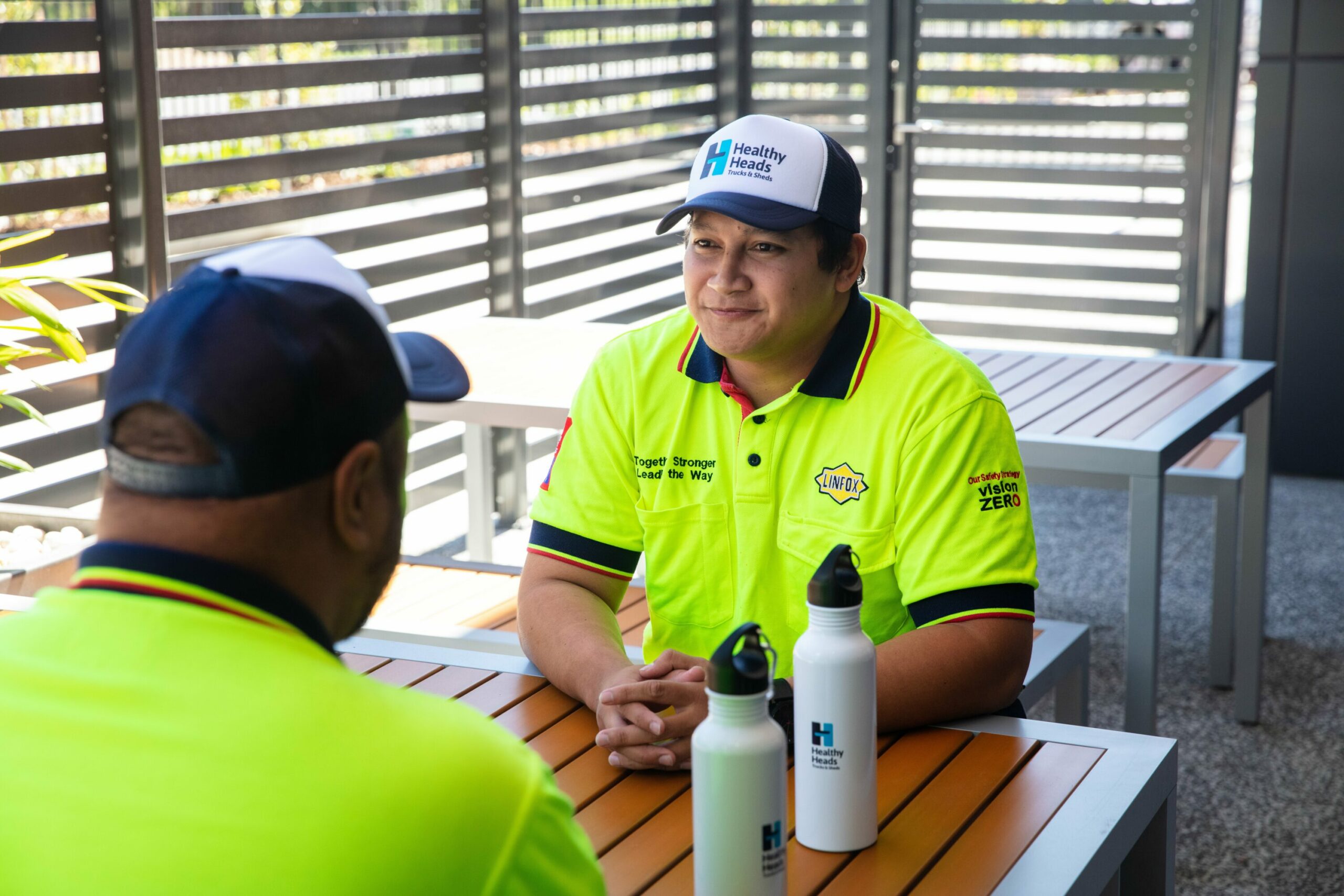 Linfox is proud to be a founding partner of the new industry mental health initiative, Healthy Heads in Trucks & Sheds. With Lindsay Fox announced as Patron, our organisation continues to make conversations about mental health as everyday as safety through our Healthy Fox program.
Within the Fox Group, the Australian Automotive Research Centre (AARC) partnered with the Transport Accident Commission (TAC) to co-fund the testing of Advanced Driver Assistance Systems (ADAS) on its 1000-hectare proving ground. The partnership reaffirms the Anglesea facility in Victoria as the Australian leader in vehicle test development.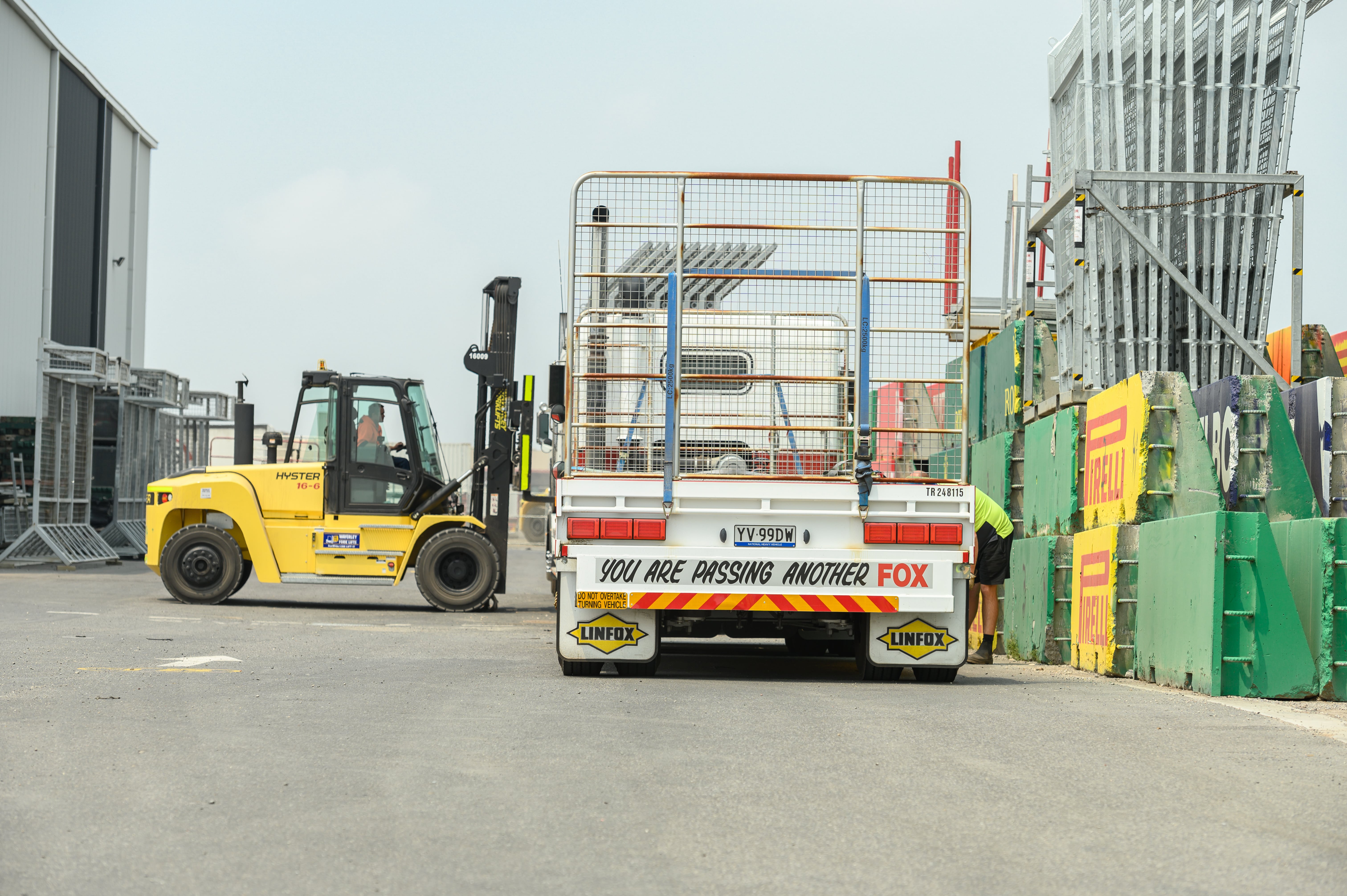 The cash supply chain is ripe for disruption. Linfox Armaguard Group has secured a united national ATM network with the acquisition of 1,500-plus offsite ATMs from two major banks. Linfox Armaguard Group recently launched atmx by Armaguard, ensuring everyone in Australia has access to cash when they need it.
As we adjust to COVID-normal, event planning is underway for the safe delivery of the Formula 1 Australian Grand Prix 2021 in March. Linfox's expert Grand Prix team has managed the construction of the Grand Prix for more than two decades, and our strong commitment to safety and reliability will play an important part in the success of the next event.
Finally, following another devastating summer bushfire season, Linfox is proud to partner with Coulson Aviation to create Australia's first national emergency fire and disaster response. We will build a world class training facility for volunteers to create a strong and informed approach to firefighting, with an aerial fleet positioned around the country for optimal coverage during the fire seasons.
For 64 years, Linfox has proudly contributed to Australia's economy by creating jobs, servicing businesses and supporting communities across the nation. In 2021, we will continue to support our customers, and in turn, the economic recovery of our nations.