A pandemic of this scale is almost impossible to plan for, however the COVID crisis put our business continuity plans under the microscope and we had the foundations and leadership in place to deliver for our customers as they contend with the new world order.
We are also proud to assist manufacturers and producers as we enter a new local manufacturing renaissance.
Despite COVIDSafe challenges and record volumes, Linfox's safety record is the best it has ever been. Our FY20-21 Linfox Logistics rolling 12-month Total Recordable Injury Frequency Rate (TRIFR) for Australia and New Zealand is the lowest on record at 8.4 – over half what it was in FY16.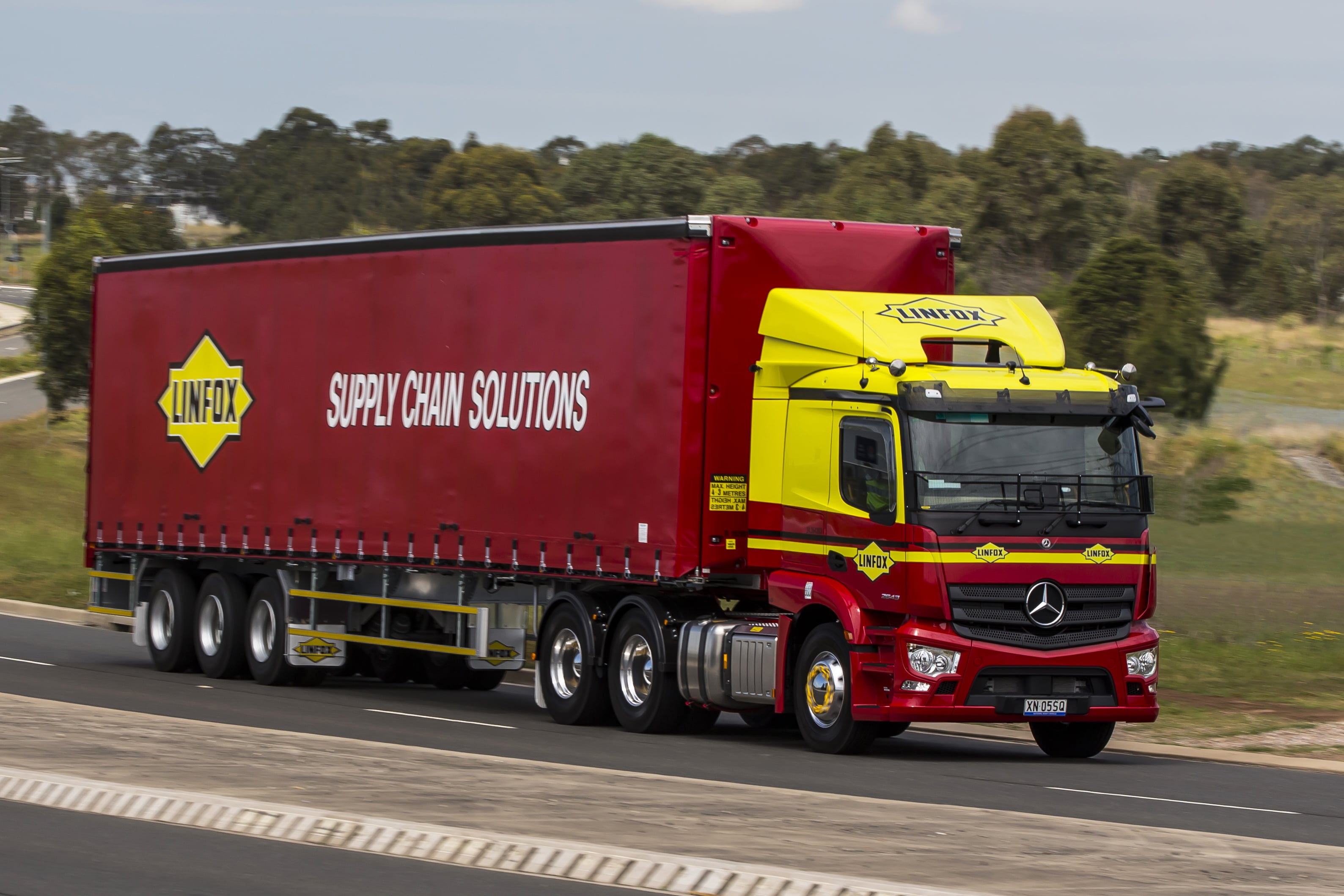 The theme of Linfox's 15th annual Stop for Safety program was Take the Lead and focused on taking charge of our own safety, health and wellbeing. Delivered via video rather than in person this year, it featured safety messages from across our operations. We also launched our new Safety Reward and Recognition program to celebrate those who go above and beyond to maintain our industry leading safety standards.
More than ever, Linfox is investing in leading technologies to build truly visible, integrated and efficient customer supply chains. This includes a new enterprise wide transport management system, four new automation builds, increased coverage for in-cab and tracking devices and the newest and most energy efficient fleet.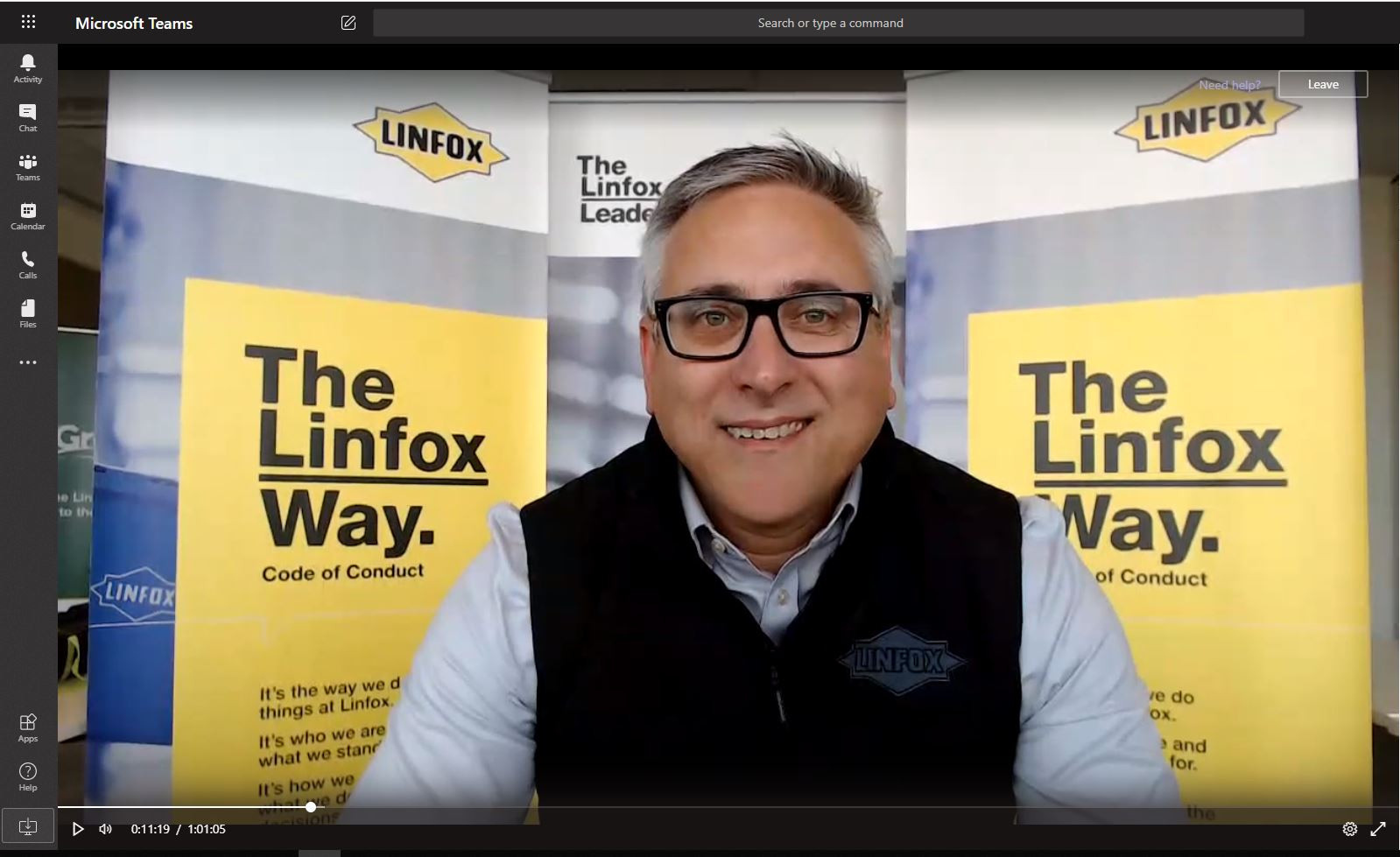 Following the launch of our Leading the Way 2025 business strategy in July, I shared a live online first quarter update (left) with our team members. This kept us connected as we continue to deliver growth and prosperity for our customers and strive towards our vision – to become the most trusted logistics provider in Australia and New Zealand, driven by our LIFT values.
I extend a warm welcome to new customers, including Visy Glass, Super Retail Group and Spotlight, and look forward to seeing these businesses grow with support from the most professional logistics services available.
We are proud to be trusted with new work by the New South Wales and Victorian Governments and build on our longstanding partnership with Coles, following the extension of our Truganina, Victoria RDC management contract and the new award of the Somerton, Victoria NDC.
Linfox launched two successful automation go-lives, including BevChain's world-class automated distribution centre for leading brewer Lion, and a magnificent greenfield site with a bespoke goods-to-person warehouse solution. We will soon turn on two more facilities in Victoria with leading mechanisation and systems.
BevChain introduced a new logistics partnership with craft beverage collective Founders First (ASX:FFL) to provide a national warehousing and distribution solution.
In New Zealand, we renewed distribution partnerships with Coca Cola Amatil and global packing giant Amcor and commissioned new fit-for-purpose fleet for Marley, part of Aliaxis Group, following our renewed agreement to transport their unique building materials.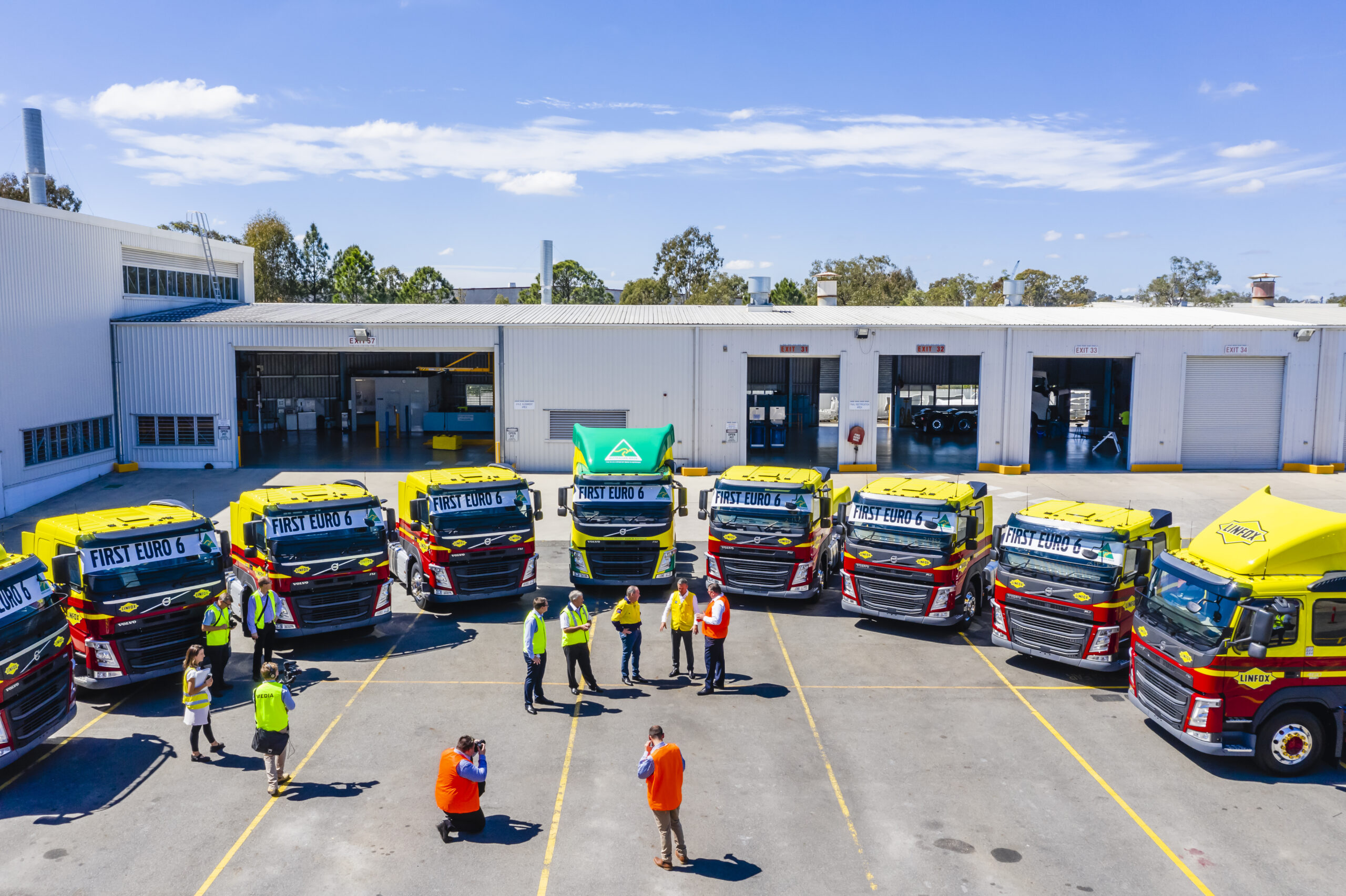 We continue to invest in new best-in-class fleet, taking delivery of the first locally manufactured Euro 6 prime movers from Volvo Group Australia, and a fleet of Euro 6 Mercedes Benz Actros, both with world class safety features.
Our commitment to act sustainably underpinned every new investment, in addition to several new solar and LED warehouse lighting installations that move us closer to our goal of zero net emissions. We will take delivery of electric vehicles in the coming month and are exploring hydrogen options for road and warehouse fleets.
Finally, I thank our team members who continue to lead the way in safety and compliance towards our goal of Vision Zero while ensuring our customers and their customers receive essential deliveries when they need them.
As we return to some sense of COVID-19 normality, Linfox will continue leading the way to help our customers rebuild their businesses and keep our nations moving.