I am pleased to acknowledge the contribution of our people and leaders in fulfilling Linfox's strategic growth targets. By no means do we rest on our laurels. We have recently reset our priorities towards 2025 and we will seek incremental improvement in everything we do. We will delight our customers and ensure we not only meet their expectations but exceed them.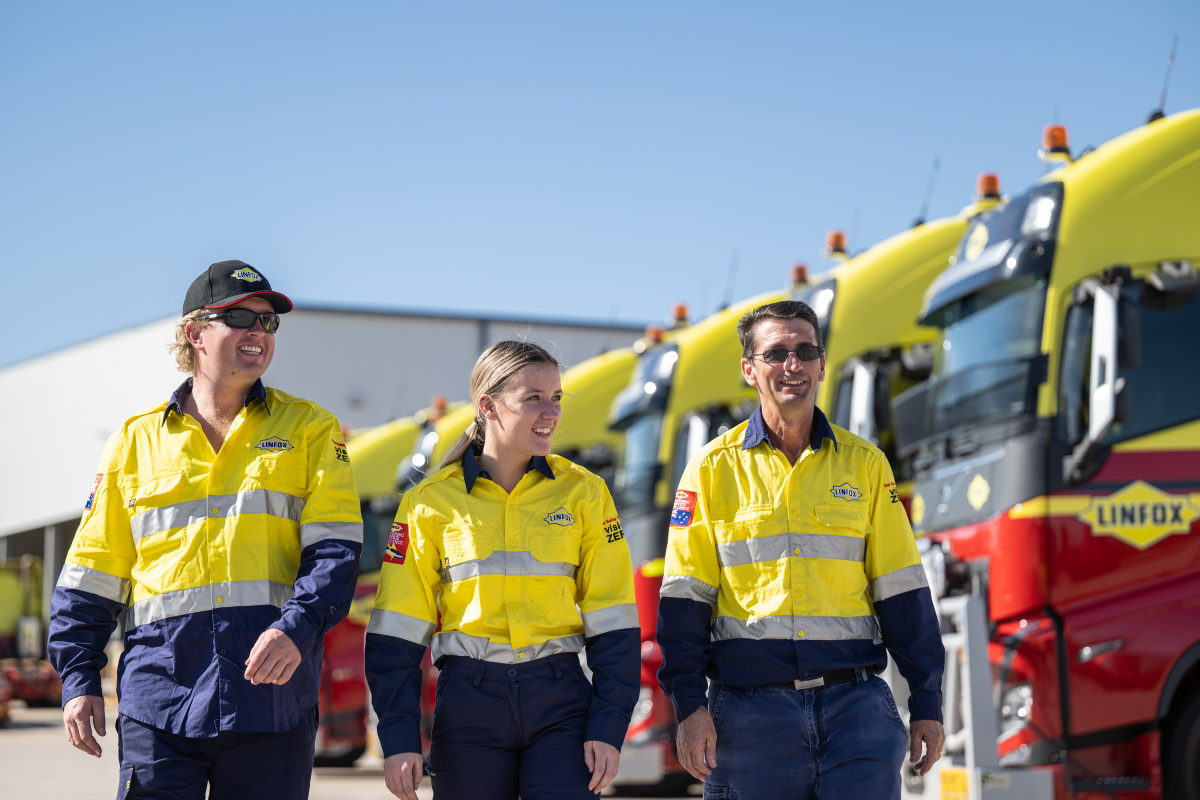 Despite the adverse impact of the pandemic, the Fox family continues to invest heavily in infrastructure in our major capital cities. We also recently made the largest ever investment in our motorised fleet and continue to upskill and educate our greatest asset, our people.
Linfox continues to connect our physical assets with the digital world through the digitisation of processes and procedures. The ongoing digitisation of primary data sources and the conversion of text, images and sound into digital formats will transform the way we operate.
By leveraging the power of artificial intelligence and the internet of things, we can support better and more timely management decisions. The companies that embrace the emerging technologies of robotics, artificial intelligence, and automation will reap the rewards.
The post-pandemic world is in a state of geopolitical turmoil. The Russian-Ukraine war is deeply unsettling, US-China relations are unstable, there is unrest in the Middle East and continued volatility owing to diplomatic tensions in the Taiwan Strait.
On top of this, inflationary pressure is forcing central banks to increase interest rates. The price of goods and services continue to rise, and disposable income is being diminished.
Excessive government spending over the last few years has led to record levels of global debt. It is inevitable that we face economic headwinds, and we must be prepared for turbulent economic times.
The transport industry has an important role to play in the decarbonisation of society and the shift towards electrification is starting to occur. Linfox has set ambitious emissions targets and I'm pleased with our reductions to date, but we must aspire for carbon neutrality.
The Fleet team and I recently visited the Mercedes and Volvo headquarters in Germany and Sweden to view developments in hydrogen technology and alternatives to the internal combustion engine. Battery and hydrogen fuel cell technology and the development of fast-charging networks persuaded us that the transport industry can lead this transformation, and Linfox has an important part to play.
The green transition in Europe is clearly underway and the 2022 United Nations Climate Change Conference (COP27) set ambitious regulatory reform to ensure countries comply with stringent and deliverable emissions reductions. The shift to electrification is taking place and Linfox and our customers will be at the leading edge of these changes.
The Linfox Chairman's and CEO's Awards offer the worthy recipients a transformative opportunity to undertake further studies at some of the world's most prestigious learning locations.
This year, the Linfox Chairman's Award was presented to Tim Trewin, our Retail General Manager Coles. Tim Elliott, our Resources and Industrial General Manager Bulk Liquids, was the recipient of the 2023 CEO's Award.
During the pandemic, both recipients played a vital role in bringing their teams together in a common purpose. They are strong champions of our safety strategy and LIFT values of loyalty, integrity, fairness and trust.
Congratulations to the two Tims on their well-deserved awards.
Linfox International Group continues to enhance its systems with the launch of FoxProtect, a digital application to strengthen operations and protect valuable assets. The FoxProtect application offers greater reporting capabilities, ensures adherence to security and safety regulations, automates record-keeping, and secures data storage.
In other Linfox International Group news, BevChain Logistics Thailand is constructing a new purpose-built warehouse outside Bangkok to support Boon Rawd Brewery's growing business. The joint venture with Boon Rawd Supply Chain Co. Ltd will see the construction of a 30,000 square-metre facility near the main transport corridors connecting central, north and north-eastern Thailand (below).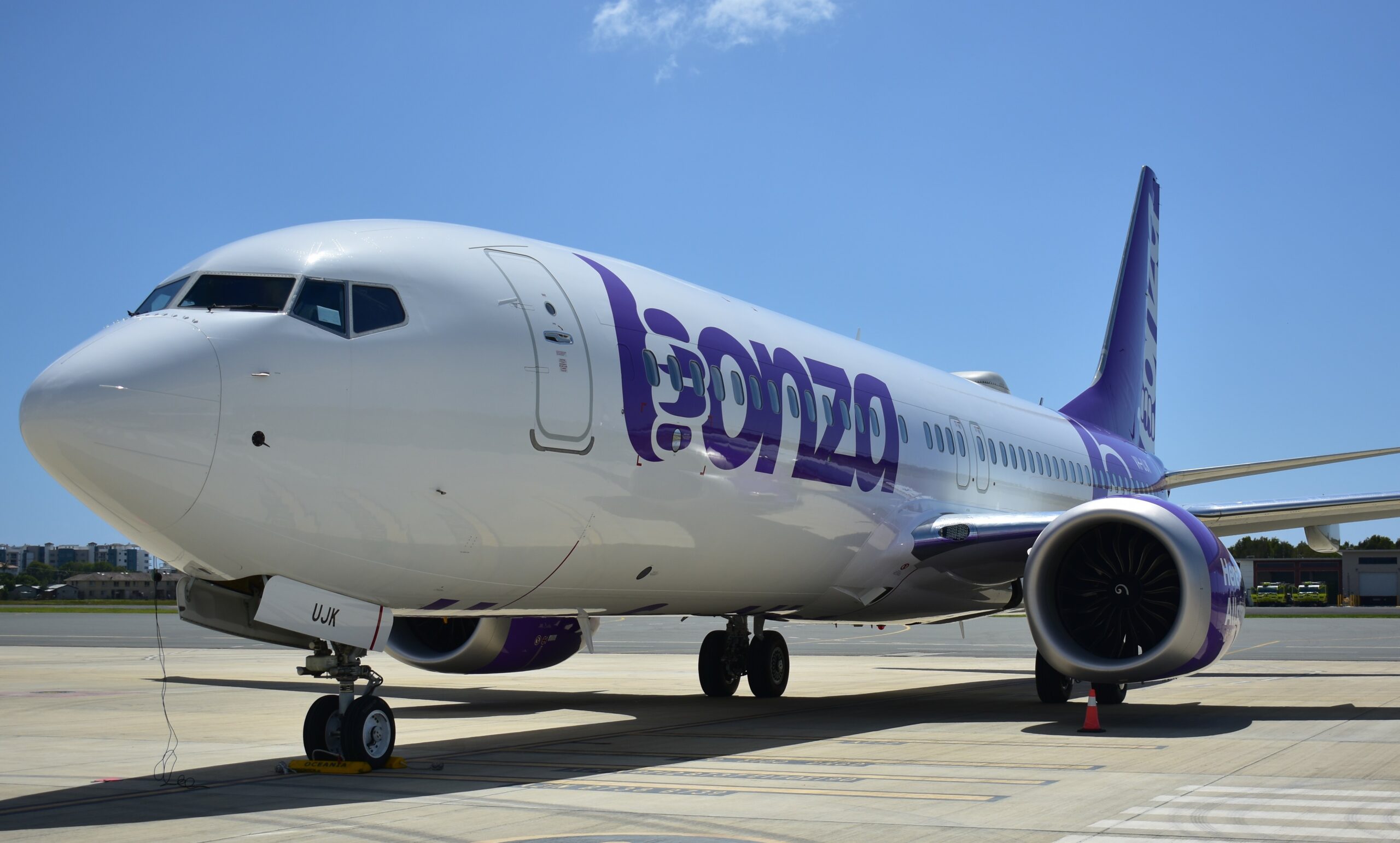 Earlier this year, Avalon Airport was delighted to welcome Bonza Airlines, the first new airline carrier to launch in Australia in 16 years. The partnership further cements Avalon Airport's reputation as a vital transport hub and offers customers improved connectivity.
Avalon Airport also hosted the first Australian International Airshow in four years, welcoming almost 250,000 visitors during the week-long event.
In June, we were pleased to announce that the Australian Competition and Consumer Commission approved the merger of Linfox Armaguard and Prosegur Australia. This landmark decision will ensure ongoing secure and stable currency management for the Australian economy and its communities.
The merged entity will be made up of Armaguard and Prosegur Australia and includes cash in transit, technical services and ATM networks. A transition project is now underway and we look forward to working closely with our new Prosegur colleagues.
Finally, we were deeply saddened by the sudden passing of our friend and colleague, Simon Crean in June.
Simon joined the Linfox International Group Board in 2014 as a non-executive director and chaired the Risk, Compliance and Audit Committee. He also served on the Luna Park Melbourne Board.
Simon brought great expertise, knowledge and integrity to these roles. He was a deeply principled man, with a strong sense of fairness. We are grateful for Simon's service, experience and most of all his friendship.