Linfox people continue to be our driving force. Their capability and passion secures customer partnerships, grows our business and gives back to our communities.
During the last three years, Linfox International Group (LIG) has proven to be a reliable and stable supply chain partner, managing successful customer operations through the most challenging times.
Across Asia, economies continue to recalibrate and prosper as cities and towns rediscover their vibrancy. Streets, bars, cafes and restaurants have come alive again as domestic and foreign tourism returns.
Performance wins partnerships
During recent months we celebrated many new and extended customer alliances. In Thailand, Thai Foods and Minor Food Group awarded Linfox with new transport and warehousing business, while Lotus's and Unilever extended our high performing relationships. Indonesia also won transport and warehousing with Hero Group (encompassing Hero Supermarkets and Ikea), with FMCG and hospitality company Cimory and oat milk manufacturer Oatside both choosing LIG to manage their warehousing.
Meanwhile, the Vietnam team signed three new partnerships with PepsiCo, supermarket chain Saigon Co-op and interior design and furniture manufacturer, AA Corporation. Vietnam and India also renewed and won respective transport and warehousing agreements with global icon, Unilever.
Network transport models continue to be successful formula through our 'pillar of excellence' transport management approach. Our Thai and Indonesian operations are great examples, as sharing fleet and resources across customers breeds value and efficiency for all.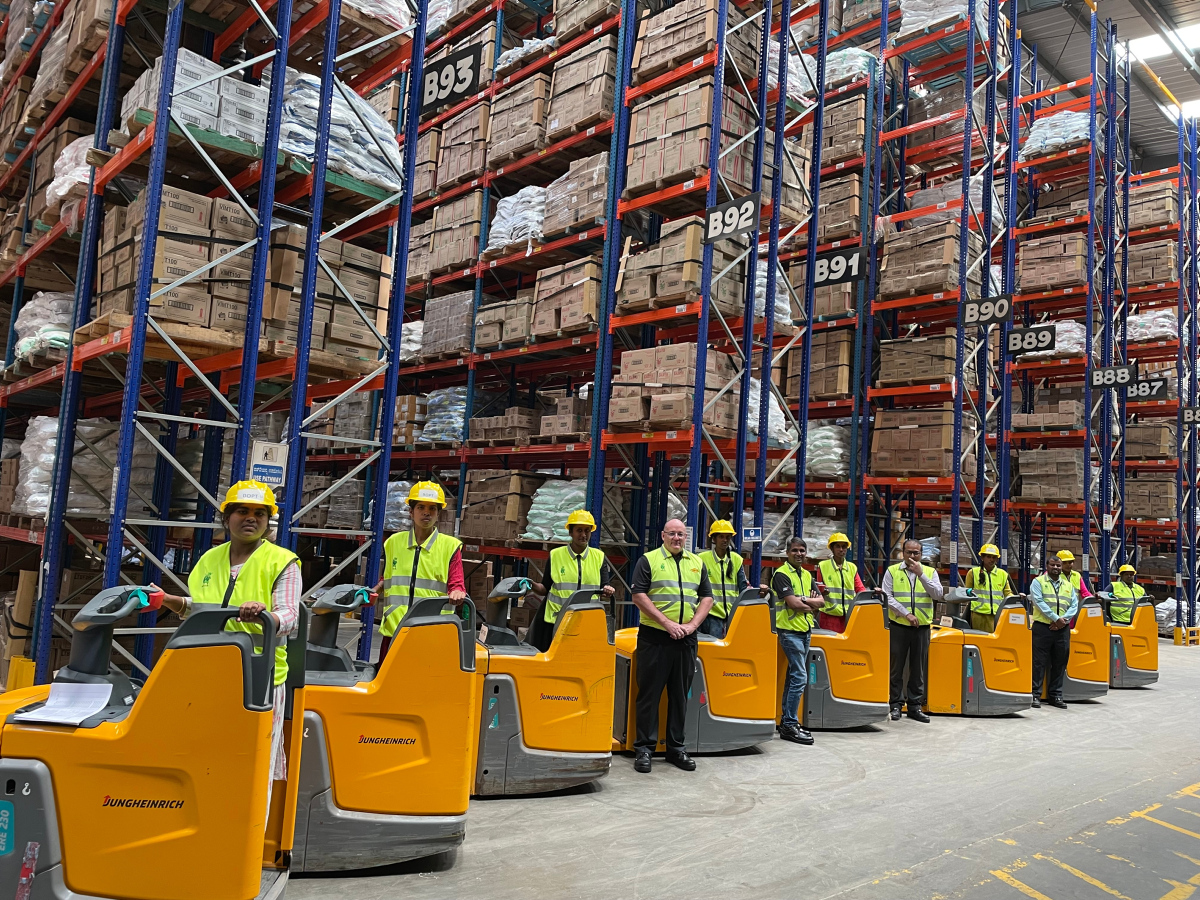 Forging ahead in growth markets like India, Malaysia, Laos and Hong Kong is key as our proven solutions win and extend customer business.
Fleet, technology, property and site investment continues to build stronger operations in Vietnam, Thailand and Indonesia. In particular, 2023 will see significant new vehicle investment across these markets, with a focus on bolstering our Thai fleet, the largest in the region. We continue to invest in these important areas where required to drive customer performance.
Establishing operations in other new Asian markets is also high on our agenda, particularly where it benefits existing and potential Linfox customers and the industries we serve.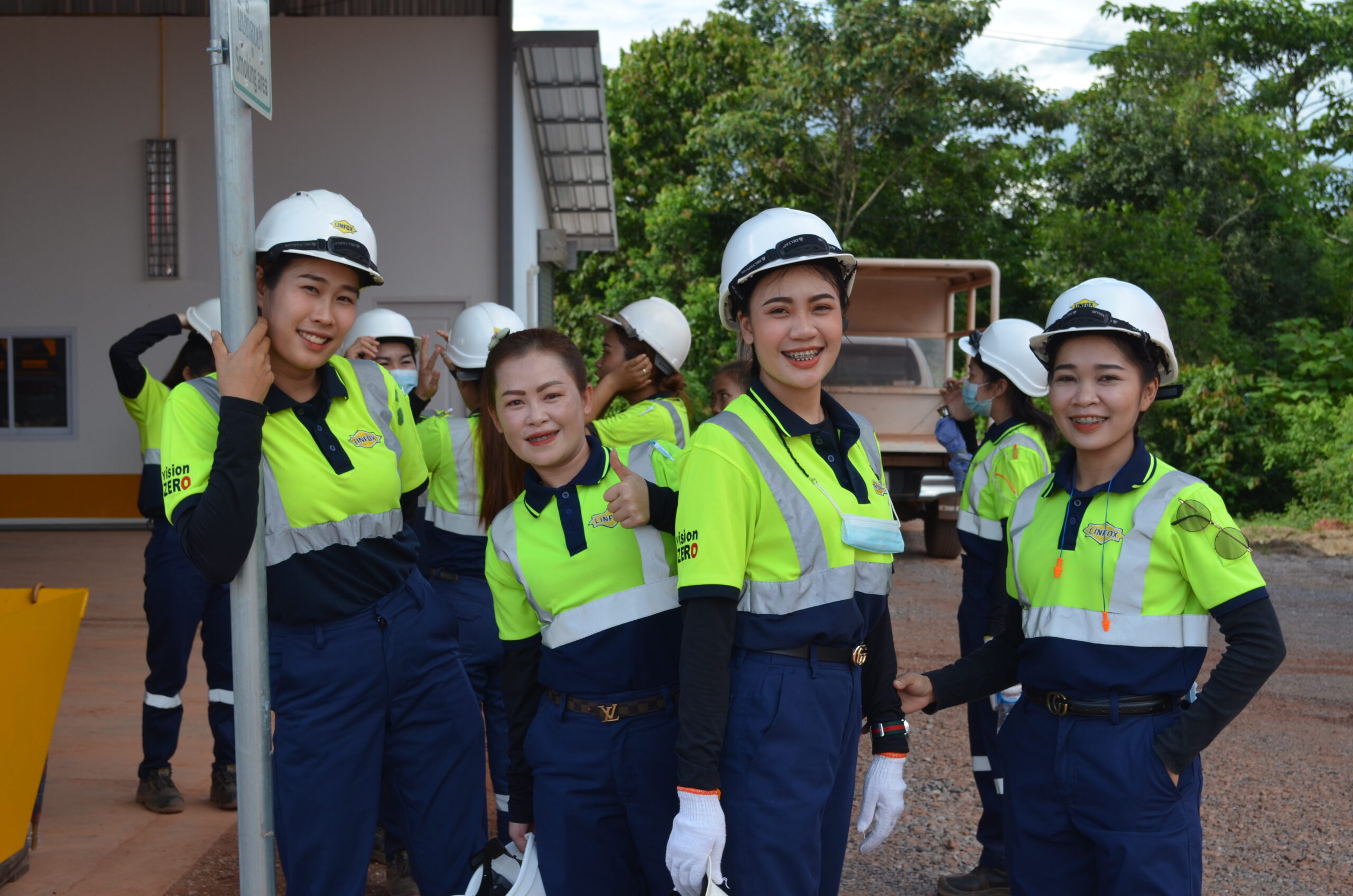 People are our success
None of this is possible without investment in high performing teams. When people place their trust in Linfox as an employer, we strive to grow and retain them in a supportive, diverse environment. Relevant learning and development resources combined with thorough succession planning creates promising future career paths.
Local knowledge is crucial, but we also realise the value of cross-collaboration to apply experience and skills across Asian markets.
Stronger communities
As platinum sponsors of the Australian-Thai Chamber of Commerce (AustCham), Linfox Thailand supported its first Computer for Causes campaign. We donated more than 100 used computers and laptops to the Mirror Foundation, which reconditions the equipment and donates it to schools in need across Thailand. Linfox fleet collected equipment from other AustCham members and delivered it to the foundation.
Linfox Thailand also relaunched its successful Road Safety Education Campaign for school children, after two years on hold. This program provides crucial education for younger children about being safer on Thai roads through practical games and events.
The team also helped organise and support Convoy for Kids. After almost 20 years, this program encourages logistics company collaboration to raise awareness and money for underprivileged children in and around Bangkok. Linfox and BevChain Thailand took a more active role this year to help relaunch the program.
We continue to pursue every opportunity to perform for our customers, invest in fleet and infrastructure, and create promising careers for the people who keep our business moving.