Linfox stays on the move with more than 5,000 modern, safe vehicles and a substantial collection of materials handling equipment.
When maintenance or repair is required, it must be done safely and efficiently so Linfox can get back to doing what it does best – keeping goods moving across our nations.
As part of the company's journey towards a digitised supply chain, Linfox technology and fleet experts have designed an intelligent, connected digital ecosystem that help Linfox Service Centres across Australia and New Zealand work safer and smarter.
"Better technology has streamlined our fleet management. It reduces vehicle and equipment downtime, minimises impact to customer operations and removes manual record keeping," explained General Manager, National Fleet Operations Linfox Logistics, Lyn Gould.
Digitisation introduces real-time visibility of maintenance and repair in a paperless system. New status tracking reveals the location of fleet and equipment at any point during the maintenance process, with full visibility deployed to the relevant Linfox operational teams.
The solution adds a further layer of protection to ensure Linfox is meeting its obligations to protect drivers and communities under Chain of Responsibility legislation.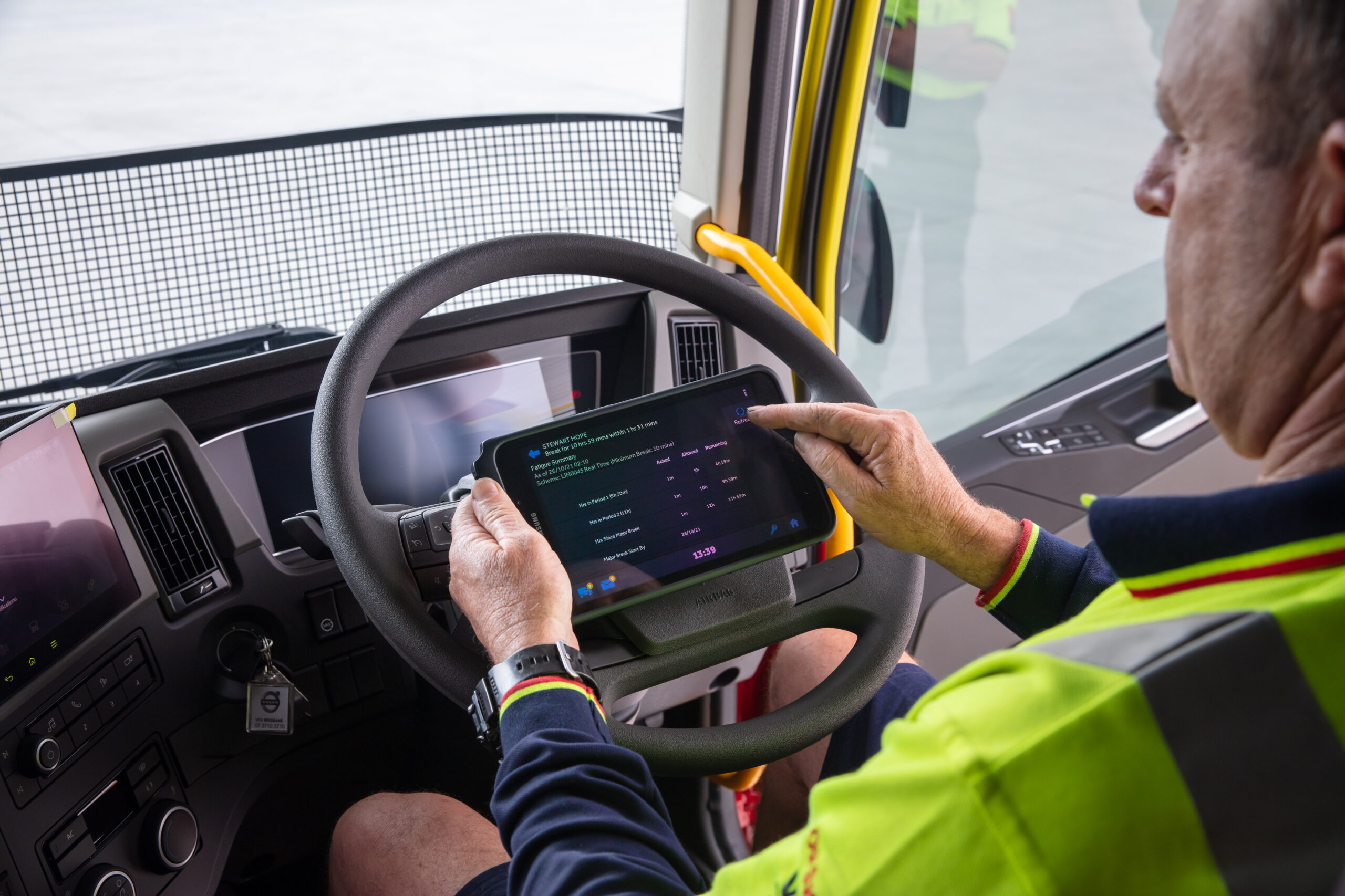 FoxTrax: Intelligent fleet technology
FoxTrax is Linfox's state-of-the art vehicle monitoring technology. It's a key link in the vehicle maintenance process, with drivers able to raise any fleet maintenance or defect issues via their FoxTrax tablet or the FoxTrax Swift (subcontractor partner) mobile app.
More broadly, FoxTrax captures freight movement and delivery data for customers across Australia and New Zealand. It supports important safety and road compliance obligations through real-time and historic tracking information of Linfox and subcontractor partner vehicles and drivers.
e-DRR: A technical fix
"The Electronic Defect Repair Requisition (e-DRR) process is the next step in the digitised fleet maintenance pathway, managing vehicle defects through direct communication between Linfox drivers and our team of qualified fleet technicians," explained Lyn.
"When a driver identifies a vehicle defect, they submit the e-DRR via FoxTrax.
"They answer several simple questions, add photos if appropriate, then prioritise the alert into one of three categories, depending on the urgency."
The information is then sent to the Fleet Triage Call Centre, where qualified Linfox technicians review the defect and confirm its importance. The driver is then informed of the appropriate course of action via their FoxTrax tablet or the FoxTrax Swift app.
Depending on priority, a qualified Linfox technician either attends the vehicle immediately, or if safe to do so, organises the vehicle to be returned to the nearest Linfox Service Centre or approved service partner. Alternatively, they note the issue to be examined at the next vehicle service.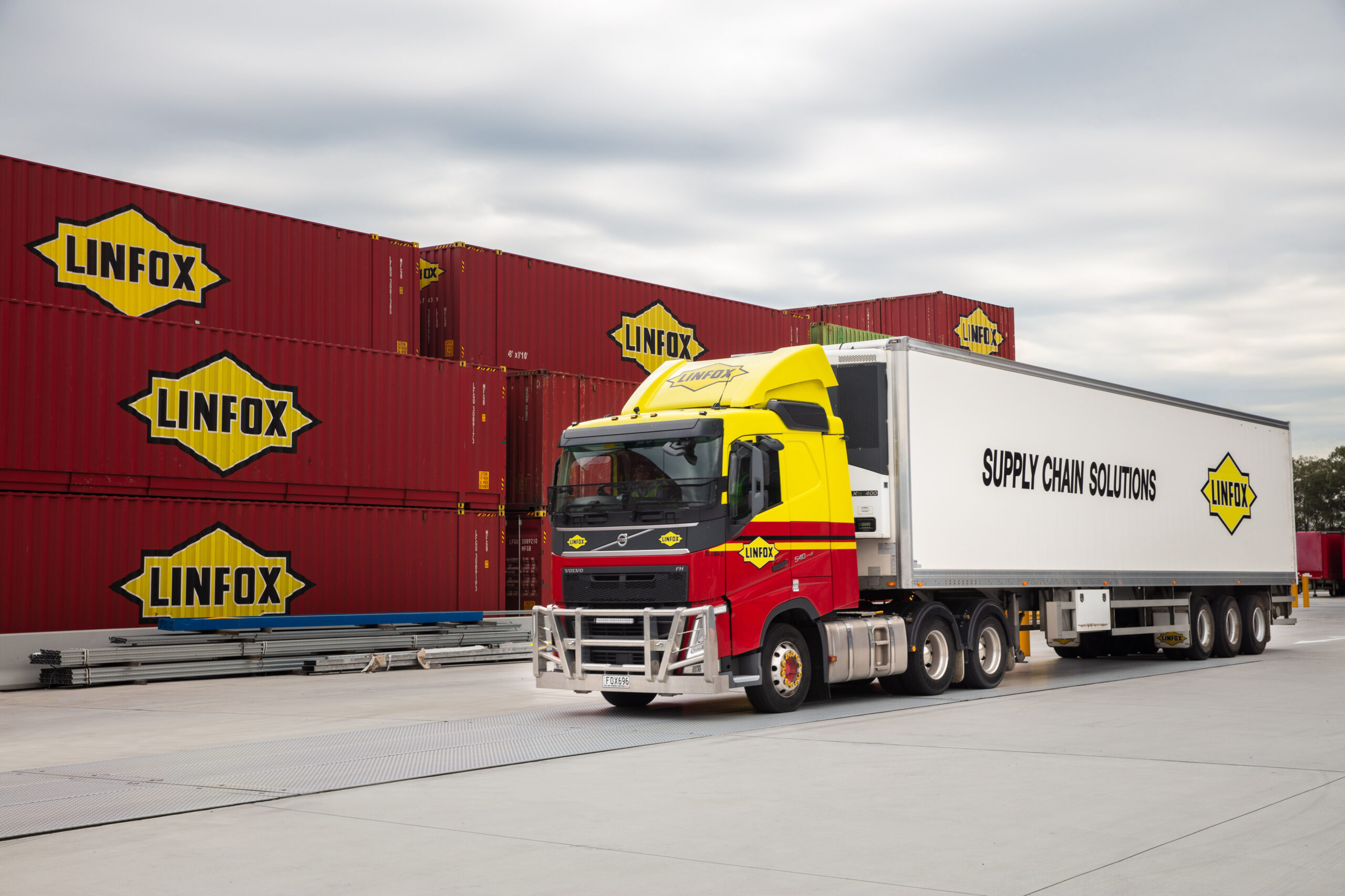 e-DRR streamlines Linfox Service Centres
Highly trained, qualified Fleet Triage Call Centre team
Defects assessed with appropriate, timely action
Driver and community safety prioritised
Defects managed in line with Linfox Chain of Responsibility obligations
Customer operational impact minimised where possible and safe
Electronic documentation removes unnecessary site administration.
WASP: A smart solution for Linfox Service Centres
Linfox's Workshop Automation Systems Process (WASP) tablets (above) are used to plan and manage the end-to-end servicing, maintenance and repair of fleet and equipment at Linfox's ten Service Centres across Australia.
The custom-designed tablet was born from a collaboration between Linfox's Fleet and Procurement team and Linfox IT specialists. Once a driver logs the maintenance issue and the e-DRR process has been activated, the WASP tablet is key technology for Linfox Service Centre technicians as they carry out their work. An easy-to-use, single device informed from the service centre coalface, it gives each technician quick and accurate access to maintenance data.
"Linfox will continue to embrace future technology to ensure our fleet maintenance digital ecosystem stays current and performs at its best," said Lyn.