First published in The Australian Logistics Report 23 November 2021.
Today's consumers want to know that the products they buy haven't harmed the environment. For retailers, some of their greatest challenges lie outside their own manufacturing plants and retail stores. Their supply chain partners must find ways to minimise the environmental impact of transporting millions of goods to millions of people while meeting consumers' expectations for speed and convenience.
Achieving sustainable logistics is not a simple task and will entail significant capital investment. While this is a challenge, it is also an opportunity. The way forward requires leadership, and Linfox is prepared to take big steps to meet the challenges of tomorrow.
To become a truly sustainable and responsible business, sustainability must be built into an organisation's DNA. The launch of our GreenFox sustainability program in 2008 provided a strong foundation to help shape new behaviours and decision-making capabilities, and since then we have cut our carbon emissions by more than half.
Today 'Act Sustainably' is a key strategic driver in Linfox's Leading the Way 2025 business strategy. Sustainability is at the forefront of every business decision and investment, and this will help drive significant reductions in emissions on the path to net zero by 2030.
Our traditional source of energy for freight transportation has been based on fossil fuels. Seventy-five per cent of Linfox's carbon footprint comes from diesel fuel consumption so the biggest impact we can make is the conversion of our fleet.
Businesses looking to achieve net zero emissions can only do it with the help of solid partnerships. In partnership with Volvo, Linfox began trials on the only two Volvo FL Electric trucks in Australia earlier this year, delivering refrigerated and ambient goods for two major customers in metropolitan Melbourne. The vehicles are powered by 100 per cent offset solar power.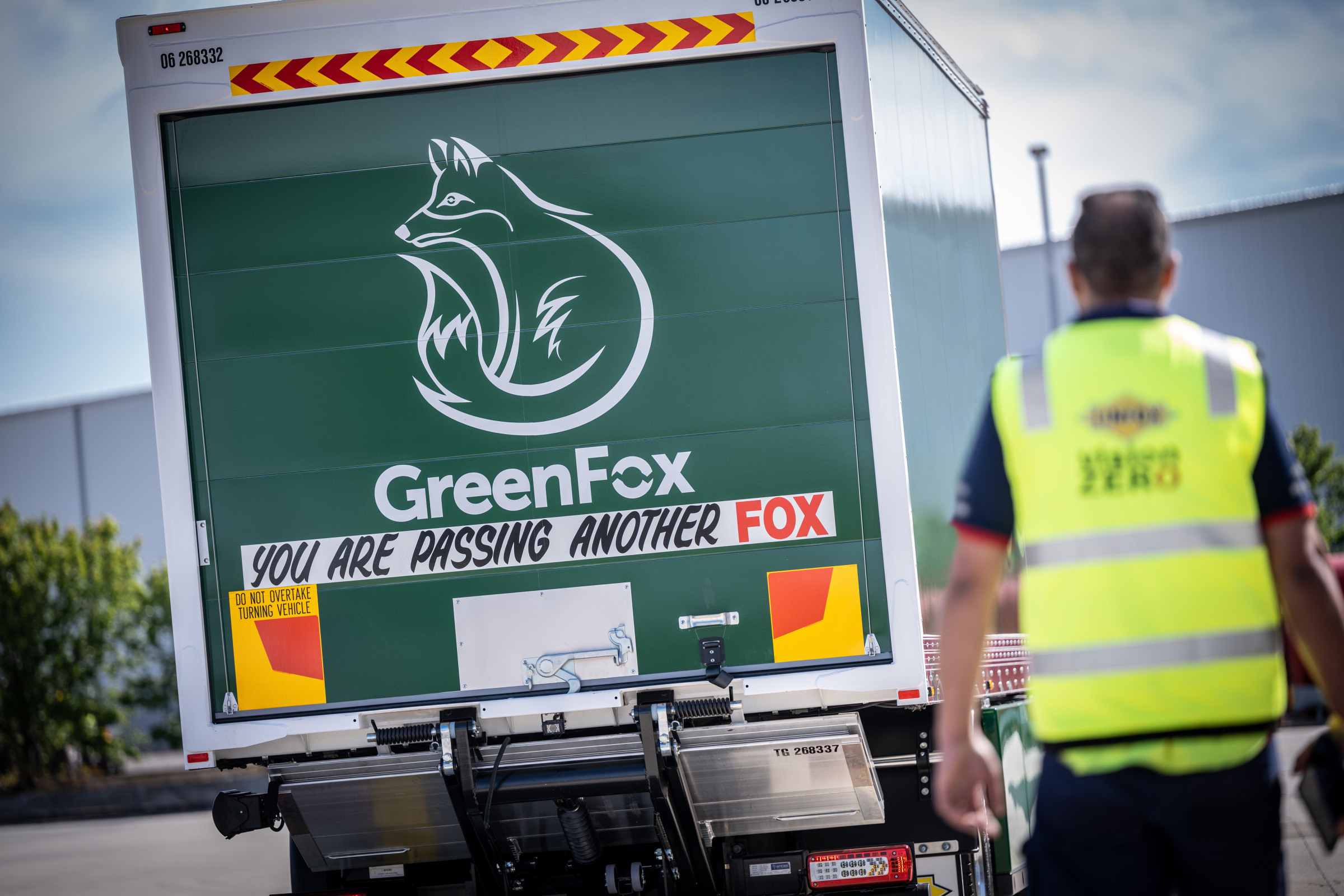 Four Daimler FUSO eCanters will also join the Linfox fleet for major customers in the coming weeks, and we are proud to be leading the way in these important trials. At this early stage, the initial outlay for vehicles and charging capability is high but we know the potential benefits of electric trucks will be realised over time, such as reduced fuel costs, lower maintenance costs and reduced air pollution. If electric vehicles are charged using renewable resources, greenhouse gas emissions can be completely eliminated.
The uptake of electric trucks in Australia will increase as innovation grows, more vehicles become available and charging infrastructure is rolled out.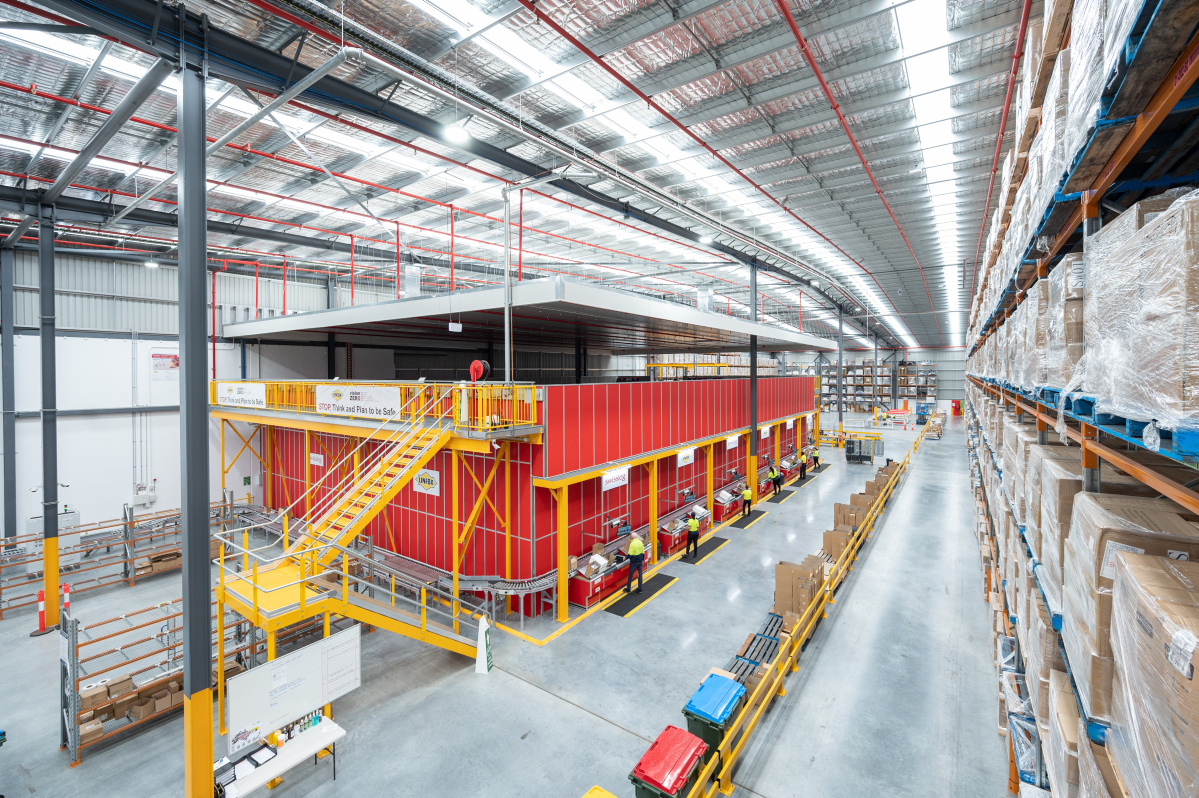 Linfox has also invested in a range of electric materials handling equipment and today very few of our forklift trucks, reach trucks and pallet movers are powered by gas or diesel. Many of our warehouses have solar panels that produce electricity for recharging of materials handling equipment and power refrigeration systems and lighting.
In 2021, Linfox increased solar generation by 50 per cent across our warehouse network in Australia and New Zealand, and in 2022 we will increase it by another 100 per cent with the installation of thousands of smart LED lighting in warehouses (right), transport yards and offices.
By 2023 Linfox will have changed 12 thousand individual bulbs across the network. In ten years' time, our operations will be saving more than 7,000 megawatts-hour of electricity each year.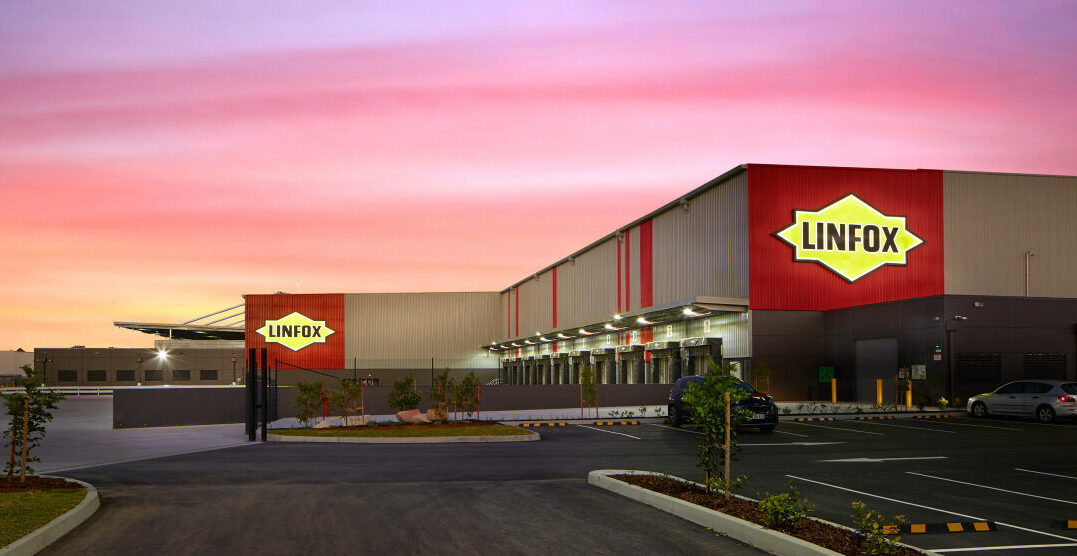 Our growing footprint of national railhead facilities will also help meet us meet our carbon emissions targets as we move more goods from road to rail. In another strategic partnership, Linfox's co-location agreement with Pacific National will strengthen Australia's rail network as Linfox soon begins construction on a world-class intermodal facility in South Australia.
The state-of-the-art ambient and temperature-controlled warehouse facility will be Linfox's second with a 5 Star Green Star certification with provision for electric vehicle charging, rainwater capture and reuse, waste minimisation and recycling. It will be built and operational by early 2023, with direct access to the Pacific National freight terminal for the movement of containers directly between the terminal and the Linfox facility by road and rail.
With the nation's freight demand set to grow substantially in the coming years, intermodal rail solutions will be critical for national supply chains with benefits for safety, productivity and the environment.
The transition to renewable energy sources and sustainable practices will play a crucial role for supply chain partners to meet the expectations of retailers and their customers in the coming years. A forward-looking strategy combined with the willingness to invest in new infrastructure and innovation will help ensure responsible supply chains that are good for everyone.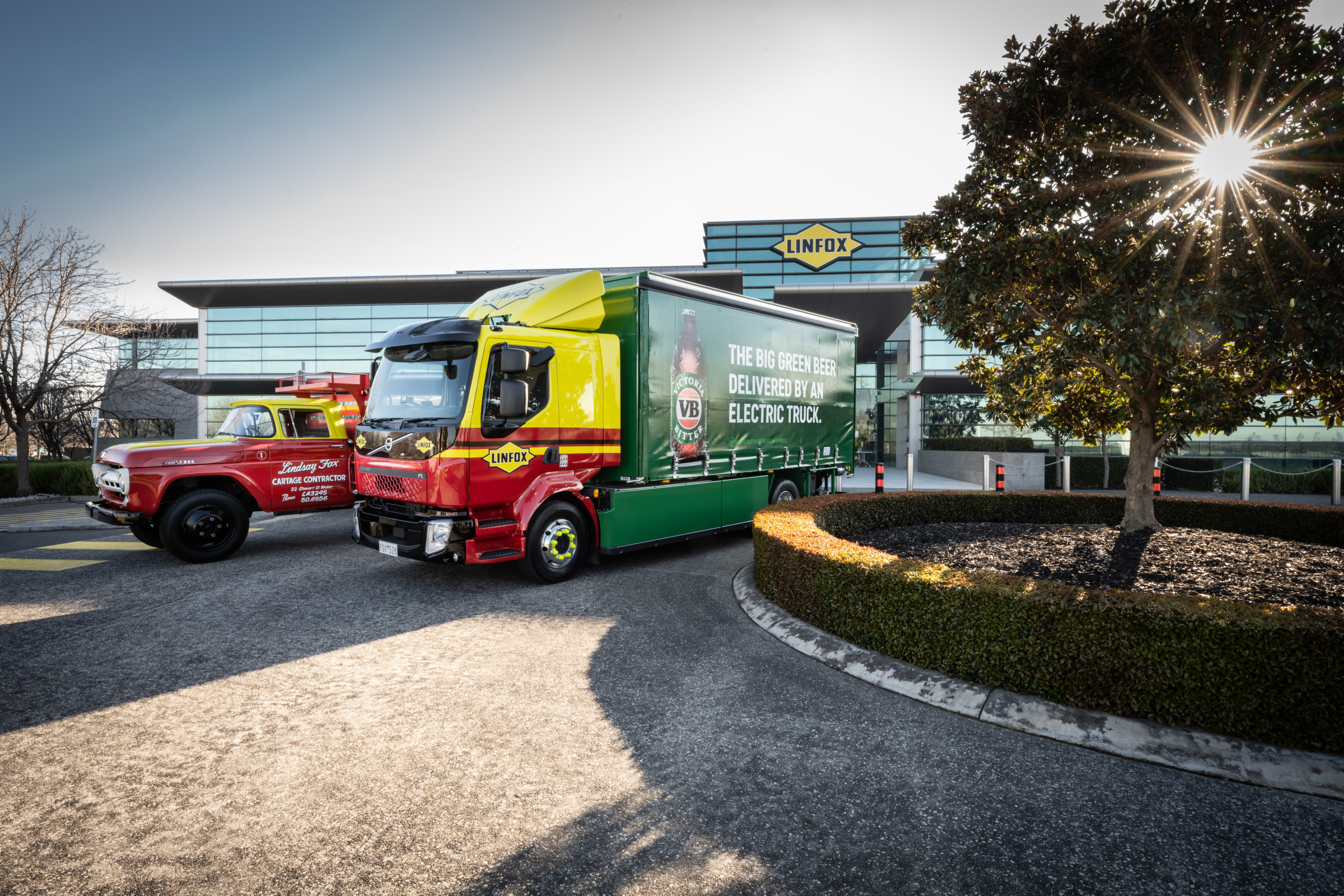 In partnership with Volvo, Linfox began trials on the only two Volvo FL Electric vehicles in Australia earlier this year, delivering refrigerated and ambient goods for Woolworths and Asahi Beverages. The vehicles are powered by 100 per cent offset solar power. Four Daimler FUSO eCanters will join the Linfox fleet for more major customers soon.