Linfox awarded the distribution contract to transport the COVID-19 vaccine.
In December 2020, the Australian Government awarded Linfox, together with Australia Post and Qantas, the distribution contract to transport the COVID-19 vaccine in New South Wales, Queensland and the Australian Capital Territory.
"Contracts have been signed with companies to partner with the Australian Government to safely distribute COVID-19 vaccines to all Australians from March next year," said Australian Government Minister for Health, the Hon Greg Hunt MP in a media statement on 24 December 2020.
"DHL and Linfox will work with the Department of Health to design and operate a national distribution network," he said. "They will support vaccination for all, including people in rural, remote and very remote areas and others who are hard to reach."
In addition to vaccine logistics, managed strictly within a temperature range of 2 to 8 degrees Celsius, Linfox was also trusted to transport vaccination supplies such as needles, syringes and personal protective equipment to GPs, GP Respiratory Clinics, Aboriginal Health Control Services and state-run clinics.
"Linfox is proud to confirm our participation with the Australian Government for the safe, secure distribution and logistics requirements of COVID-19 vaccines to Australians," said Executive Chairman Linfox Pty Ltd, Peter Fox.
Leading healthcare logistics expertise
Linfox has provided supply chain logistics for the healthcare industry for over 20 years. Linfox's Consumer and Healthcare Group (C&HG) services primary healthcare customers from state-of-the-art facilities in New South Wales and Queensland as well as a broader healthcare supply chain network around Australia.
"Linfox has long-standing partnerships with some of the biggest pharmaceutical companies in the world, with state-of-the-art healthcare facilities and cold chain solutions that meet the most exacting standards of regulators in the pharmaceutical industries," Peter said.
"World-class cold chain distribution is what we do every day, and we do it with the utmost commitment to safety, compliance and product quality."
To transport the vaccine in a safe and timely manner across New South Wales, Queensland and the Australian Capital Territory, Linfox worked with Australia Post to extend its reach into metropolitan, regional and remote areas in all three states.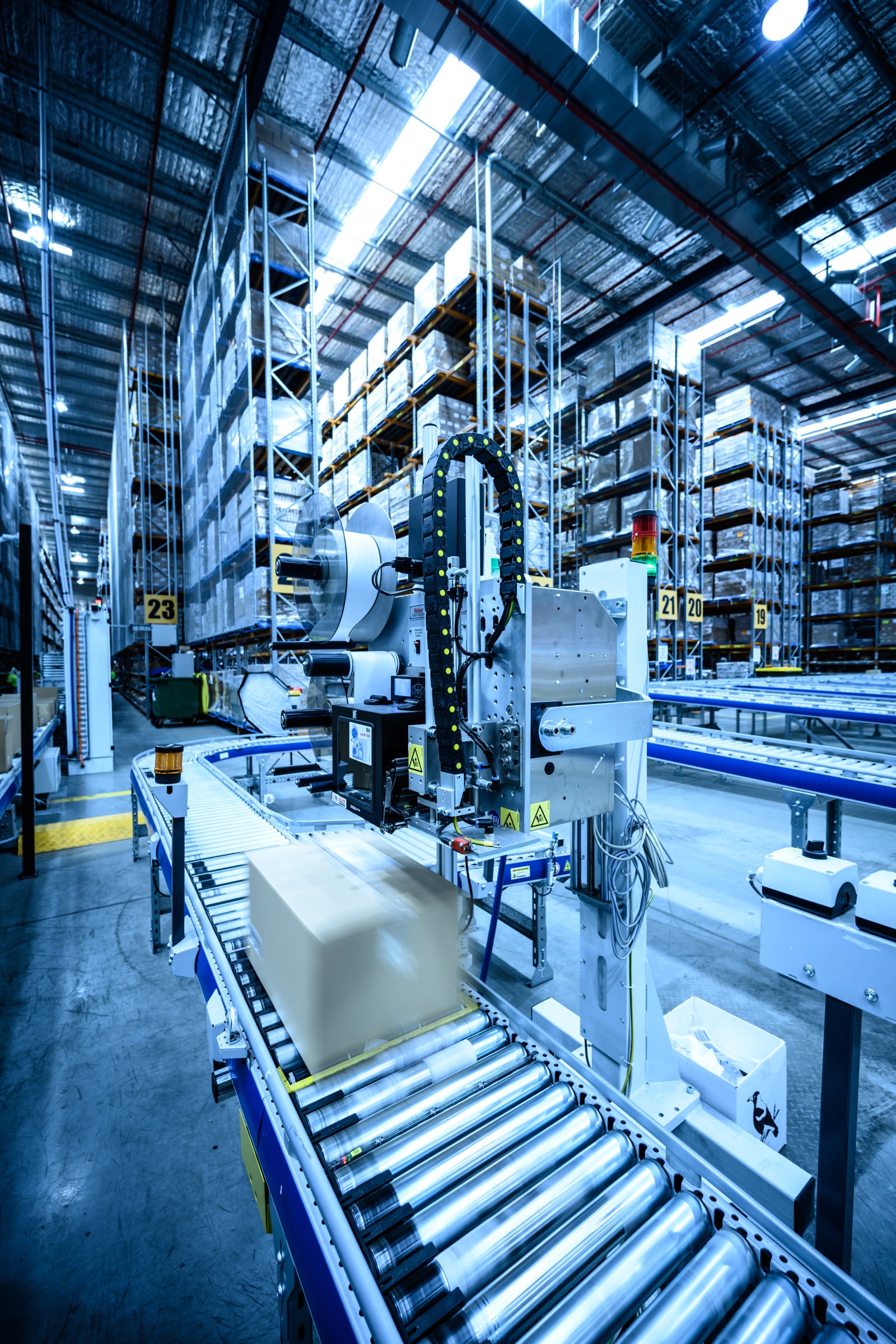 Logistics of cold chain distribution
Cold chain logistics enable the safe transport of temperature-sensitive items along the supply chain. There are strong cold chain procedures in place to ensure the efficacy of the vaccine is maintained during storage, packing and transport, with responsibilities at every point in the supply chain.
These responsibilities start with the manufacturer and finish with the end user.
"Linfox's role is a critical link in the supply chain to help Australians avoid the COVID-19 virus and we take this responsibility seriously," said Linfox President C&HG, Kylie Fraser.
"Our sole focus is to get the vaccines to the right place at the right time without compromising safety or security."
Vaccine rollout goes on despite floods
Linfox delivered over three million doses of the vaccine to over 2,000 healthcare providers between March and June 2021, but the vaccine rollout has not come without challenges.
In April 2021, extreme weather and widespread flooding in New South Wales put resilience and business continuity plans to the test.
Linfox worked closely with the Therapeutic Goods Administration (TGA), Australian Government Department of Health and transport partners using a delivery network of planes, vans and trucks to ensure the vaccines were delivered safely to communities impacted by the floods.
Ensuring safe and secure transport
COVID-19 vaccines have become the most valuable commodity on the planet. According to Linfox General Manager Security, Stuart Oliver, security is integral to safe and secure distribution.
Linfox's Security Group has worked closely with Linfox's C&HG team to reinforce high-value pharmaceutical training, with some adjustments made to suit the requirements of the COVID-19 vaccine distribution.
"The success of the vaccine rollout to date is largely a result of the trust we have in our team members to follow the protocols, maintain confidentiality and follow our critical security resilience plans," Stuart said.
In the words of Linfox Healthcare Storeperson, Nigel Harkerss, "I feel pride and honour in being part of the COVID-19 vaccine rollout with Linfox.  In my role processing vaccine orders for healthcare clinics and GPs, I am directly helping people like my own parents."