Construction of Linfox BevChain's enormous new beverage facility in Laverton, Victoria is progressing well, ahead of its completion in early 2024.
Beverage segments are diversifying, with niche categories emerging and growing across craft beer, spirits, wine, ready-to-drink and non-alcoholic segments.
The new safe and secure site will provide much-needed extra capacity for BevChain's customers seeking to accommodate growing consumer demand.
Buildings under construction total a huge 70,000 square metres on a substantial 15-hectare allotment, the largest in the Linfox portfolio. The site will have capacity to hold around 72,000 ambient and temperature-controlled pallets when complete. The facility is well-placed in the industrial heartland of Melbourne's west – close to BevChain customers and major arterials including the new West Gate tunnel.
Around 20 well-known customers will call the site home, including major retail and beverage suppliers.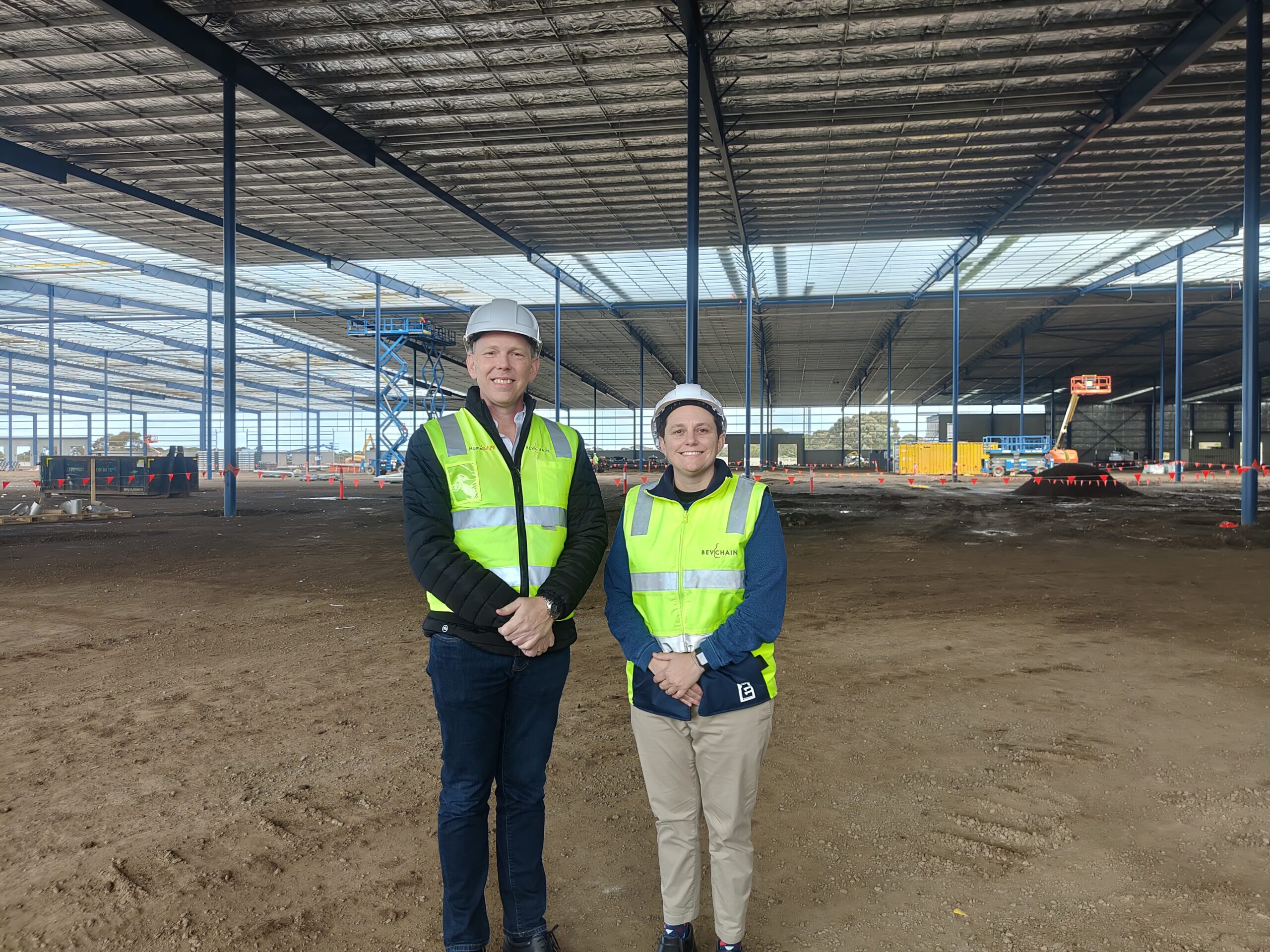 "The project is a significant investment in our beverage supply chain and the broader Victorian economy," said Linfox President BevChain, Misha Shliapnikoff.
"It will leverage the expertise of local talent, boost employment through the construction effort and support locally-manufactured products used in the building process.
"This project, and others like it, underpin Linfox and BevChain's commitment to modern, trusted supply chains that support customers and the wider industry," he said. The site will be the new home for BevChain team members relocating from the current Somerton facility.
Image: Linfox President BevChain, Misha Shliapnikoff tours the new facility with BevChain Site Manager Lianne Watchman.

A sustainable site of the future
Aligned with Linfox and BevChain's commitment to act sustainably, the warehouse is striving for design and as-built 5 Star Green Star certification from the Green Building Council of Australia. It features various environmentally friendly features.
With its strategic location, increased capacity and sustainable design, the secure site is a proud home for the BevChain West Australian team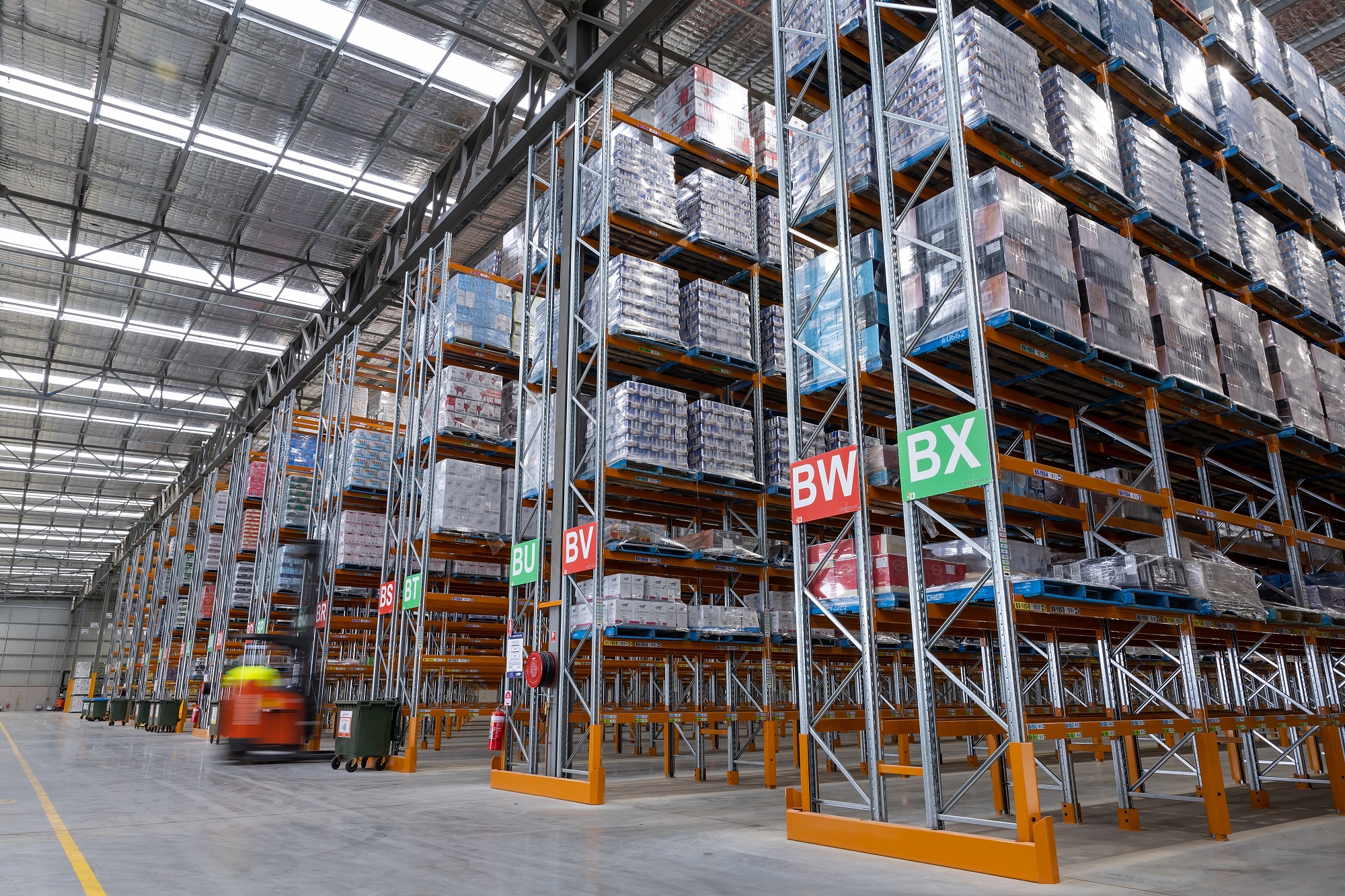 Sustainability features
500kW solar PV system
500kWh battery energy storage system
Smart LED lighting
EV charging capability for electric battery trucks
Rainwater harvesting
Operational waste management plan towards zero waste to landfill.