BevChain Thailand has expanded its fleet, with a new prime mover and trailer combination bringing significant safety and productivity gains.
The 23 new vehicles offer modern, safer load restraint features for greater capacity and faster unloading times – a win for BevChain drivers and customers.
The UD Quester GDE-390 prime movers are fitted with GPS and cameras to monitor driver fatigue, tracked centrally by the Linfox Control Centre.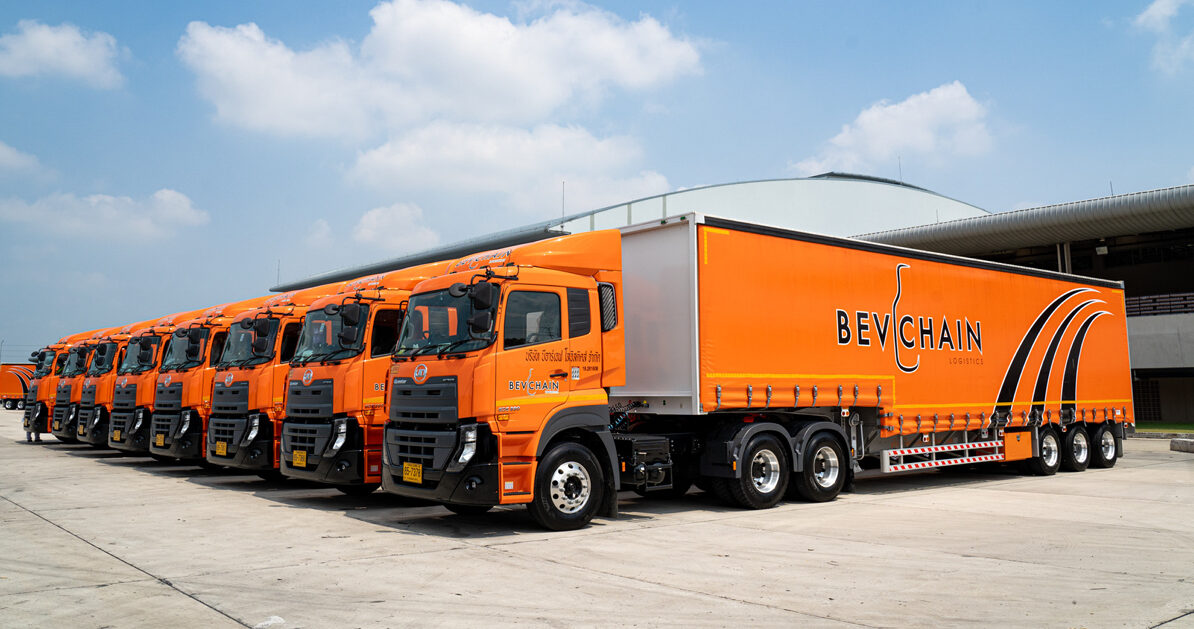 The new trailers are a custom-designed, CIMC drop-deck, curtain-side trailer fitted with load restraint curtains supplied by Fleet Mark in Australia, with Hendrickson air bag suspension.
"The vehicles are designed for maximum payload in line with Thailand's heavy vehicle height and weight regulations, which is vital for transporting heavy beer products," said CEO BevChain Asia, Matt Sheridan.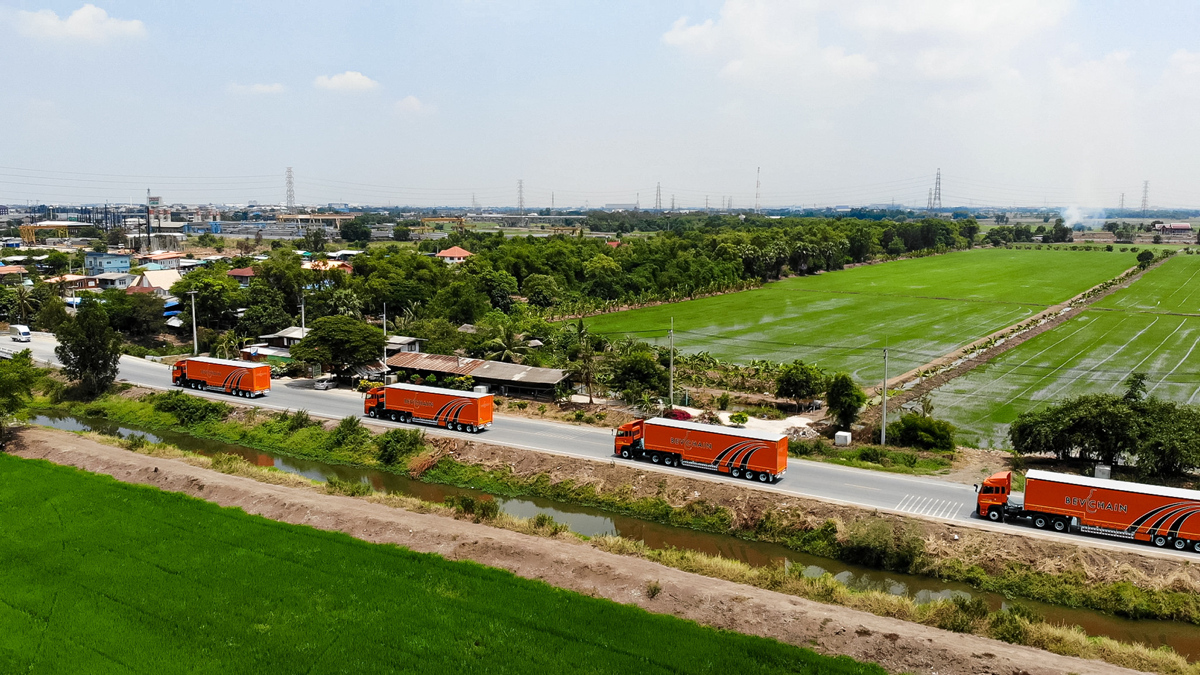 BevChain's customer, the Boon Rawd Pathum's Thani brewery is impressed with the new trailers, especially as they can now double stack 42 pallets of the brewer's tallest product, Singha Large.
"They also hold 44 pallets of our customer's fastest moving product, Leo Large, generating a nine per cent productivity improvement over our previous trailers," said Matt.
"The brewery team no longer needs to split pallets for loading, giving them back valuable time and further boosting efficiency for our customer."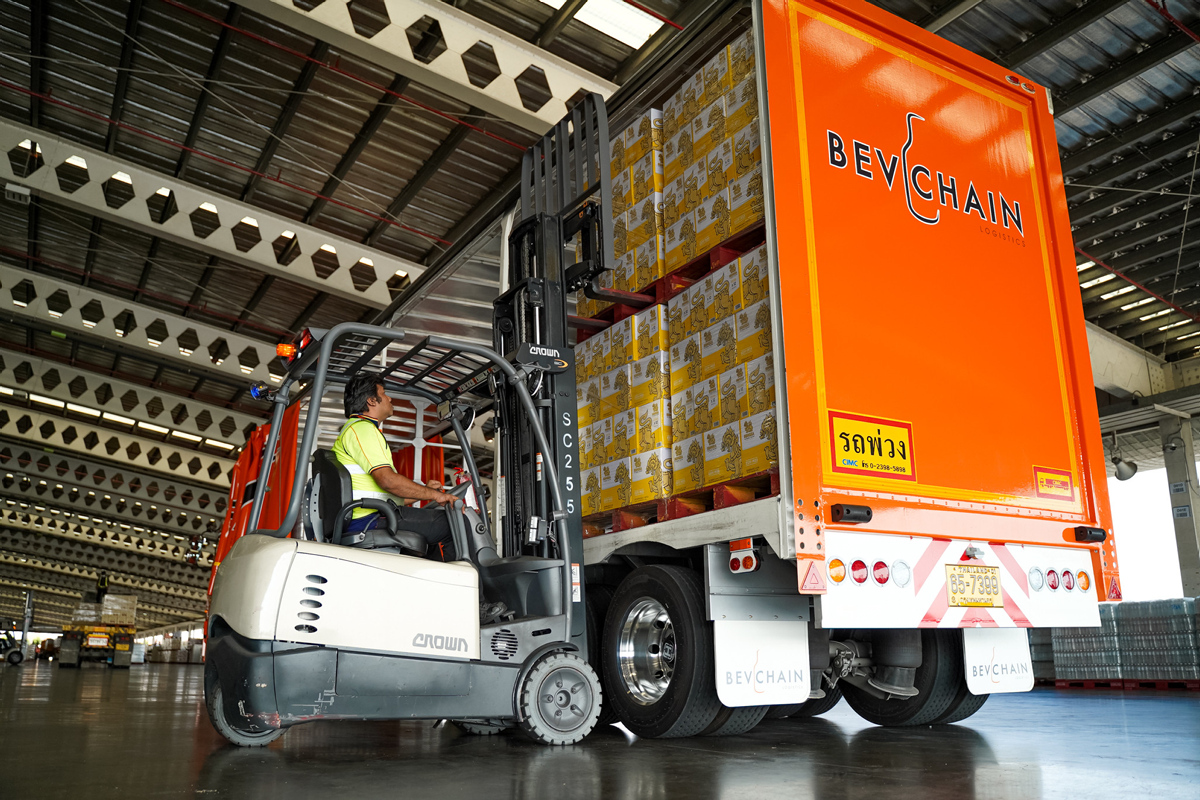 The trailer design reduces loading and unloading times by up to one hour each, with drivers no longer required to use straps and angles to restrain the load, thanks to the load restraint curtains.
"Linfox and BevChain are committed to safety through BevChain's HomeSafe program and Linfox's industry-leading Vision Zero program, which bolsters our safety capability through the Linfox Control Centre," explained Matt.
"This is another example of our pledge to reduce the risk of injury, with drivers no longer having to stand on elevated work platforms to manually strap loads."
At present the vehicles are being used in Thailand, mainly to shuttle between Boon Rawd Breweries and water production plants.
BevChain is currently exploring how this trailer design can be used to maximise productivity and efficiency for other customers.