Linfox has proudly taken delivery of the first locally manufactured Euro 6 prime movers from Volvo Group Australia.
This investment sees Linfox's iconic fleet grow stronger, with more than 100 new vehicles made here in Australia to keep Australian customers and communities stocked with the goods they need.
To mark the event, Linfox Pty Ltd Executive Chairman, Peter Fox, Volvo Group Australia President and CEO, Martin Merrick and Assistant Minister for Road Safety and Freight Transport, Scott Buchholz visited Volvo's Brisbane manufacturing facility to see Linfox's order emerge from the production line.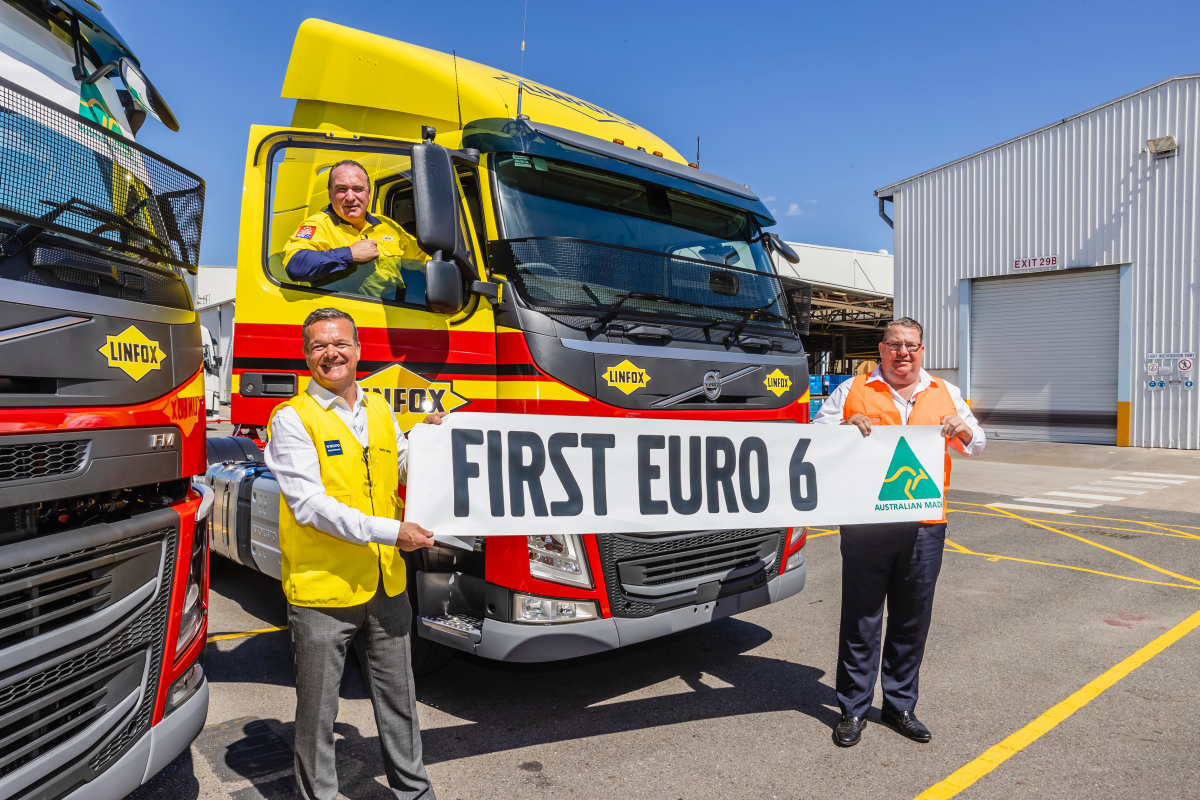 "Volvo's new Australian-made Euro 6 vehicles combine local manufacturing expertise with our key commitments at Linfox – to act sustainably and lead in safety and compliance," said Peter.
"Linfox and Volvo share a longstanding commitment to safe, efficient fleets that minimise our impact on the environment and the communities in which we operate."
Linfox's investment in sustainable vehicles has helped to significantly reduce its emissions over the past several years.
"If Linfox can introduce the highest level of emission control standards available globally, why wouldn't we do it?" said Peter.
As a company that grew up in Australia, the authentically Australian story is a passionate one for the Linfox family, beginning in Melbourne in 1956 with just one truck.
"In more than six decades, we have proudly contributed to Australia's economy by creating countless jobs and servicing communities and iconic businesses across the nation," reflected Peter.
"Investing in Australian-made means the whole country benefits."
Linfox continues to invest and grow stronger in Queensland, with the construction of its new distribution centre and state office in Willawong, Brisbane; investment in Far North Queensland rail operations, recent property purchases and support of local manufacturers such as Volvo Group in Southeast Queensland.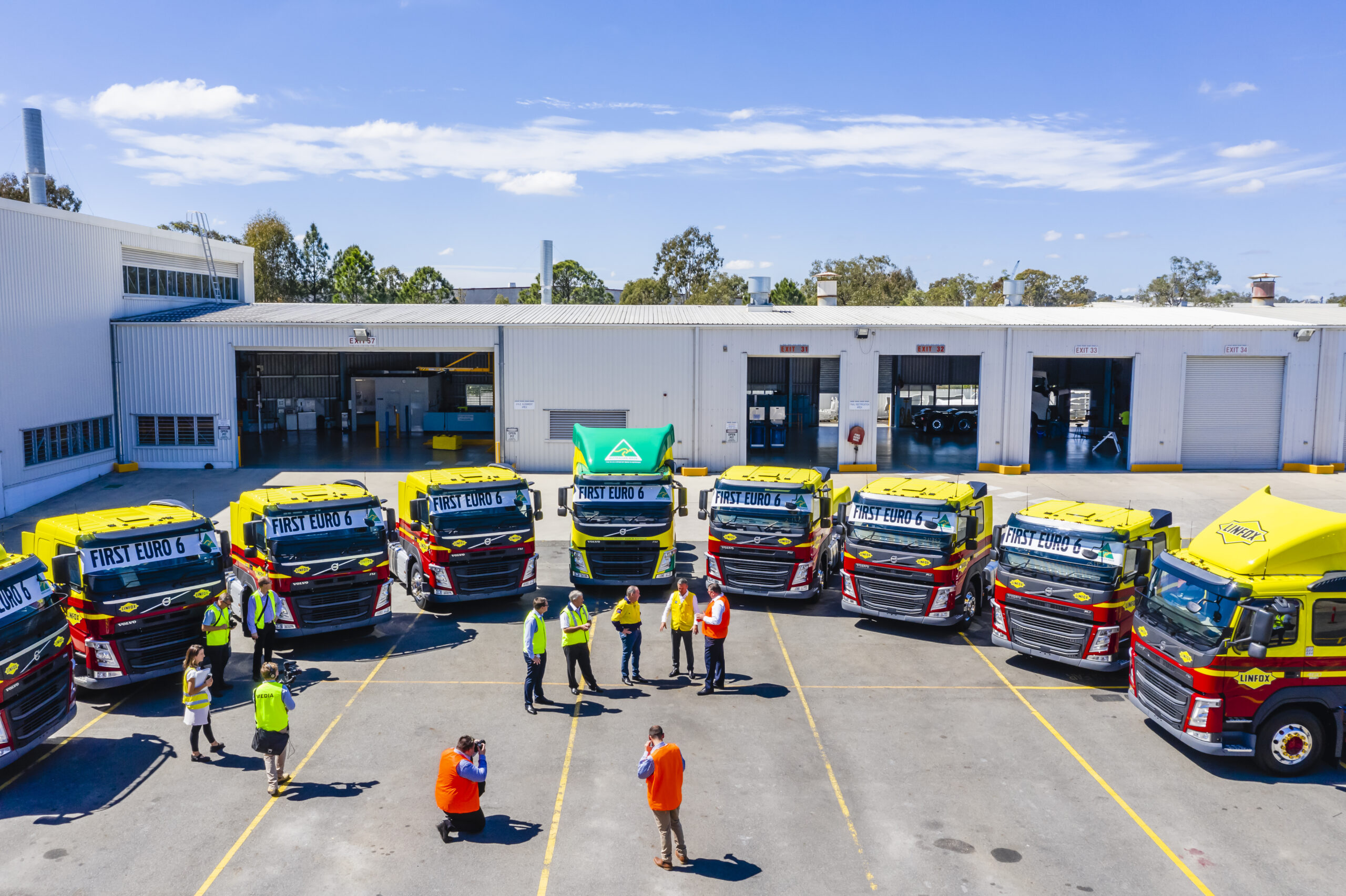 New Volvo FM Euro 6 prime movers
Australian made
Euro 6
Both 11 and 13 litre engine capacities and horsepower ratings from 460 to 500
Full complement of active and passive safety equipment
Meet the stringent Swedish BOF10 crash test criteria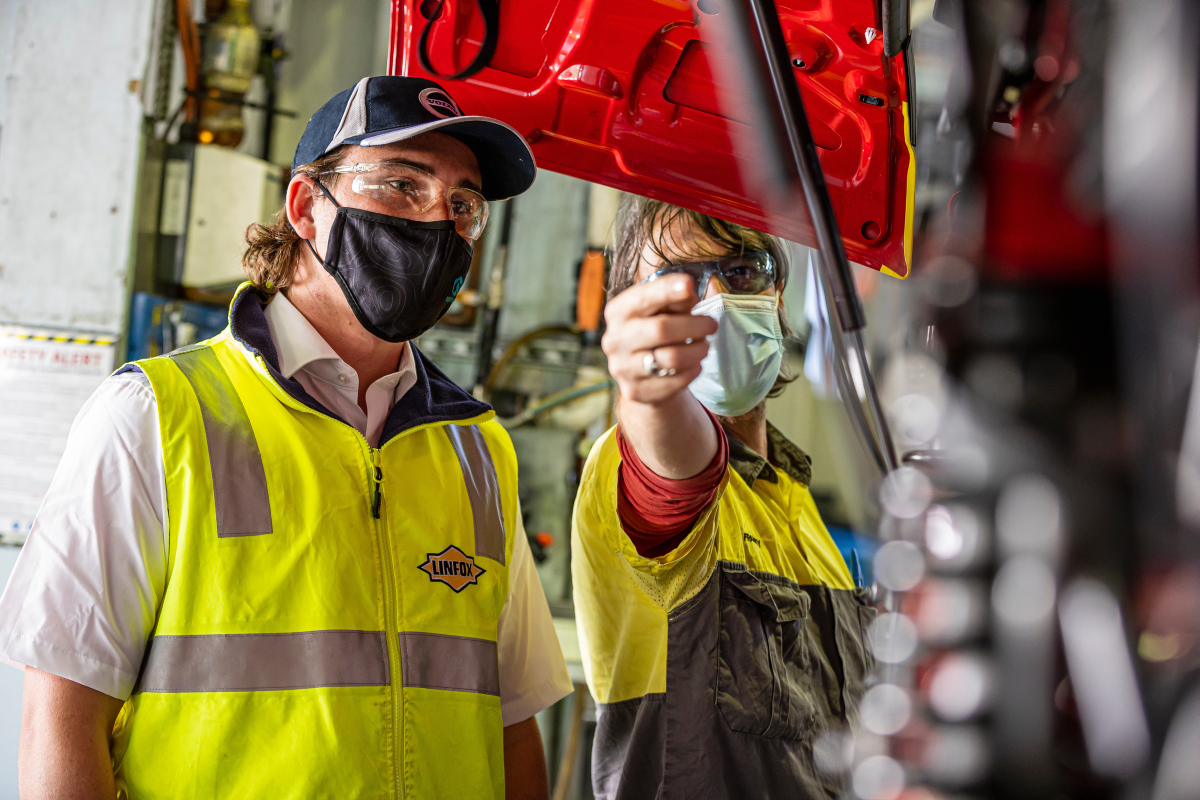 Newsflash: Linfox order boosted with release of Volvo's new range
Since the initial vehicles emerged from the production line above, Linfox has taken its locally manufactured Euro 6 commitment to new heights, with an additional order of more than 100 of Volvo's new Australian made FM Euro 6 models. The modern, safe and efficient fleet is highly ergonomic with generous visibility features and an adaptable driver interface. Linfox will be the first to have this new range, taking its total order to more than 200 vehicles! (James Fox (son of Executive Chairman Linfox Pty Ltd, Peter Fox) inspects the sustainable new Linfox fleet at Volvo's Brisbane production facility while working at the site).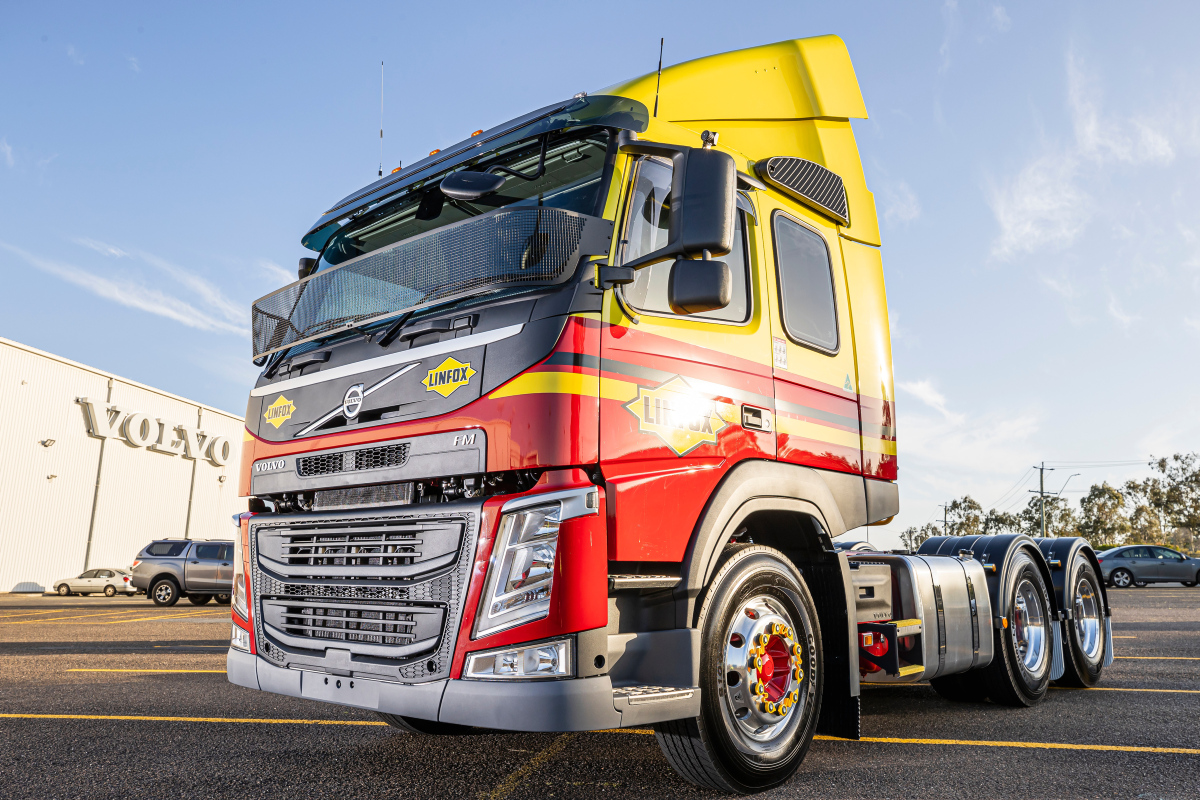 Euro 6: A journey towards zero net emissions
Through Linfox's ongoing Euro 6 fleet commitment, it takes advantage of the greatest emission reductions in any previous EU regulatory pathway step. The Euro 6 emission standard is currently voluntary in Australia.
By transitioning to Euro 6, Linfox will support the Australian Government's environmental targets striving for a low-carbon future. By 2030, Australia has set a target to reduce emissions by 26 to 28 per cent below 2005 levels.
Euro 6 trucks on today's roads help to improve the health of all Australians while reducing Australia's road transport carbon footprint and noxious emissions.