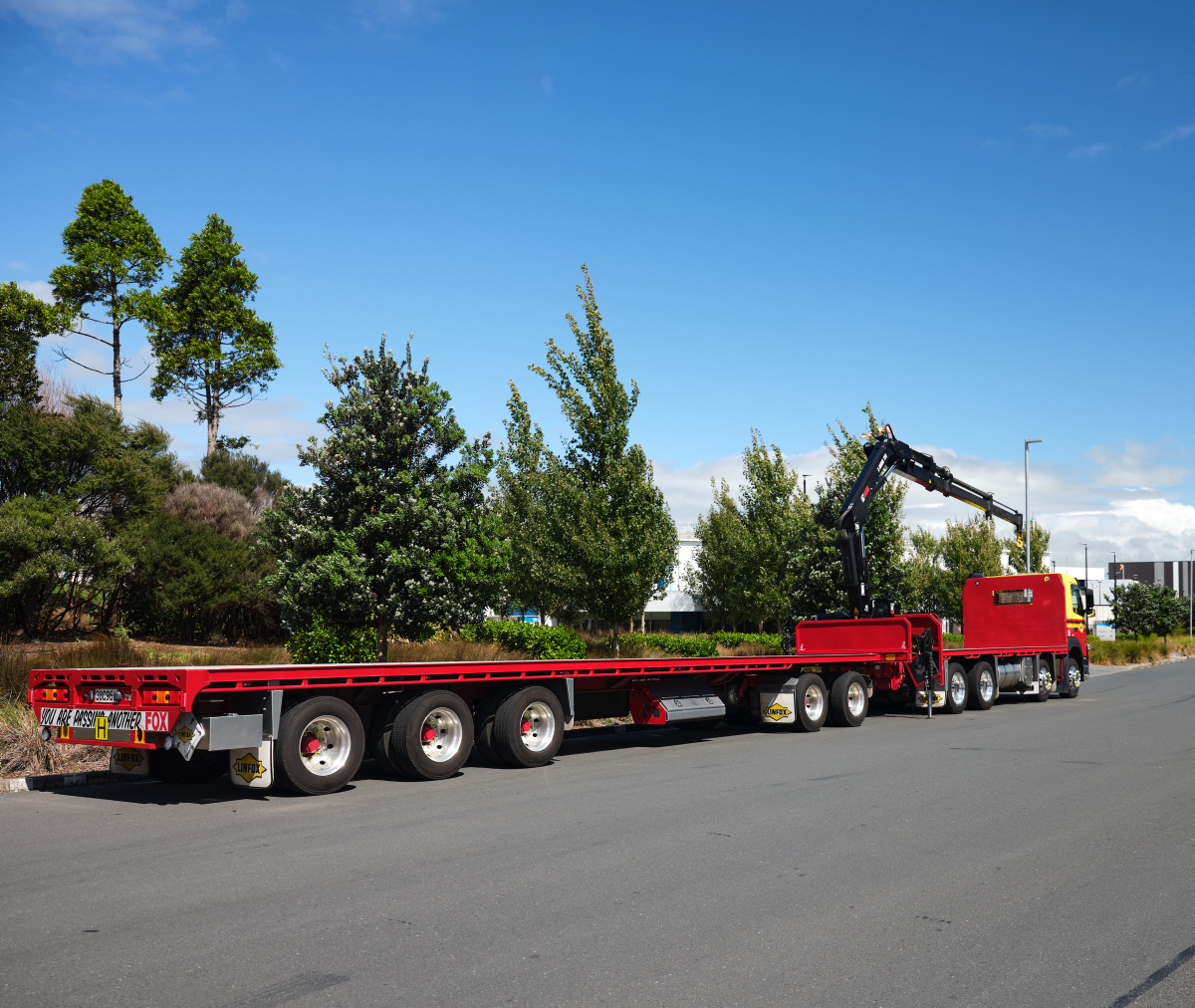 Marley: Fleet for a purpose
Part of the worldwide Aliaxis Group, Marley has produced spouting, downpipes, building, plumbing and electrical products for Kiwis since 1959.
Marley has recently extended its Linfox partnership to transport a range of goods from coils, pipes, fittings and other building materials to construction projects, roadwork sites, local plumbing and electrical retailers in New Zealand.
Linfox has answered the call with a large investment in a diversified, fit-for-purpose fleet for Marley's larger products.
"The new fleet includes three dedicated side-curtain vehicles and three specialised crane vehicles to transport products across the North Island," said New Zealand Transport Manager, Mark Christian.
"Linfox also customised flat-bed trailers to accommodate pipes which can span up to 12 metres in length.
"This commitment to understand Marley's unique product and transport requirements was rewarded in the two-year extension to an already longstanding alliance."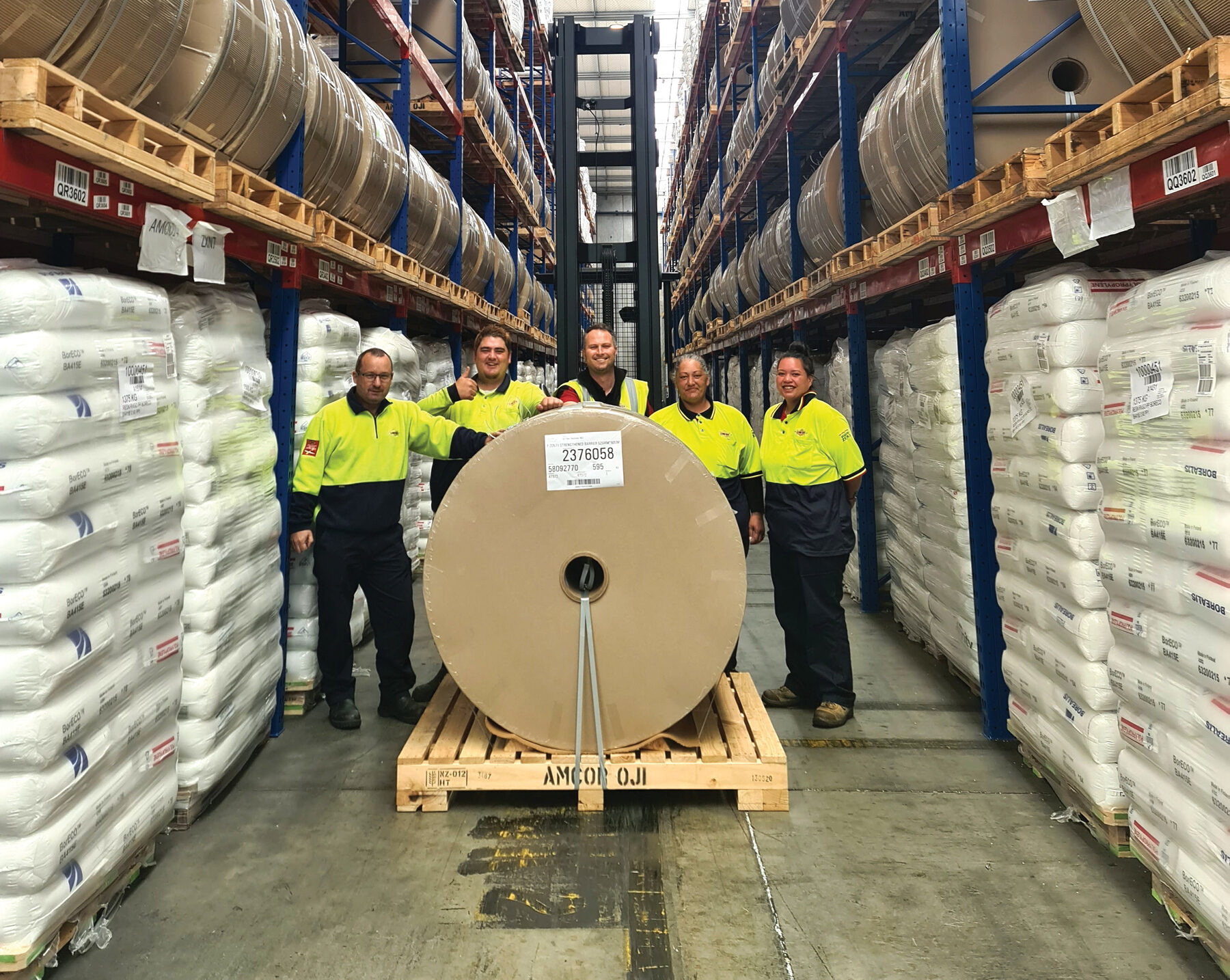 Linfox and Amcor partnership endures 
The Linfox and Amcor alliance continues, with the global packaging giant extending its relationship with Linfox New Zealand.
Linfox will continue to provide end-to-end transport of Amcor products, arranging the collection of containers at port locations bound for Linfox's Aintree warehouse. From there, the journey continues to Amcor's Auckland production facilities, then onto customers.
Linfox continues to manage Amcor's warehouse of around 200 SKUs, ranging from food-grade products including the resin used to make packaging, right through to pre-made plastic bag reels. Upon arrival in containers the products are de-vanned, put away into racking then picked to order for delivery.
A world-wide leader in responsible packaging for food, beverage, pharmaceutical, medical, home and personal care to name a few, Amcor's presence spans 230 sites across 40 countries.
"Linfox is proud to support Amcor in New Zealand. The jewel in the crown of our partnership is the team camaraderie and their ability to achieve results together – it's a key ingredient of our customer's success," said New Zealand Country Manager, James Watters.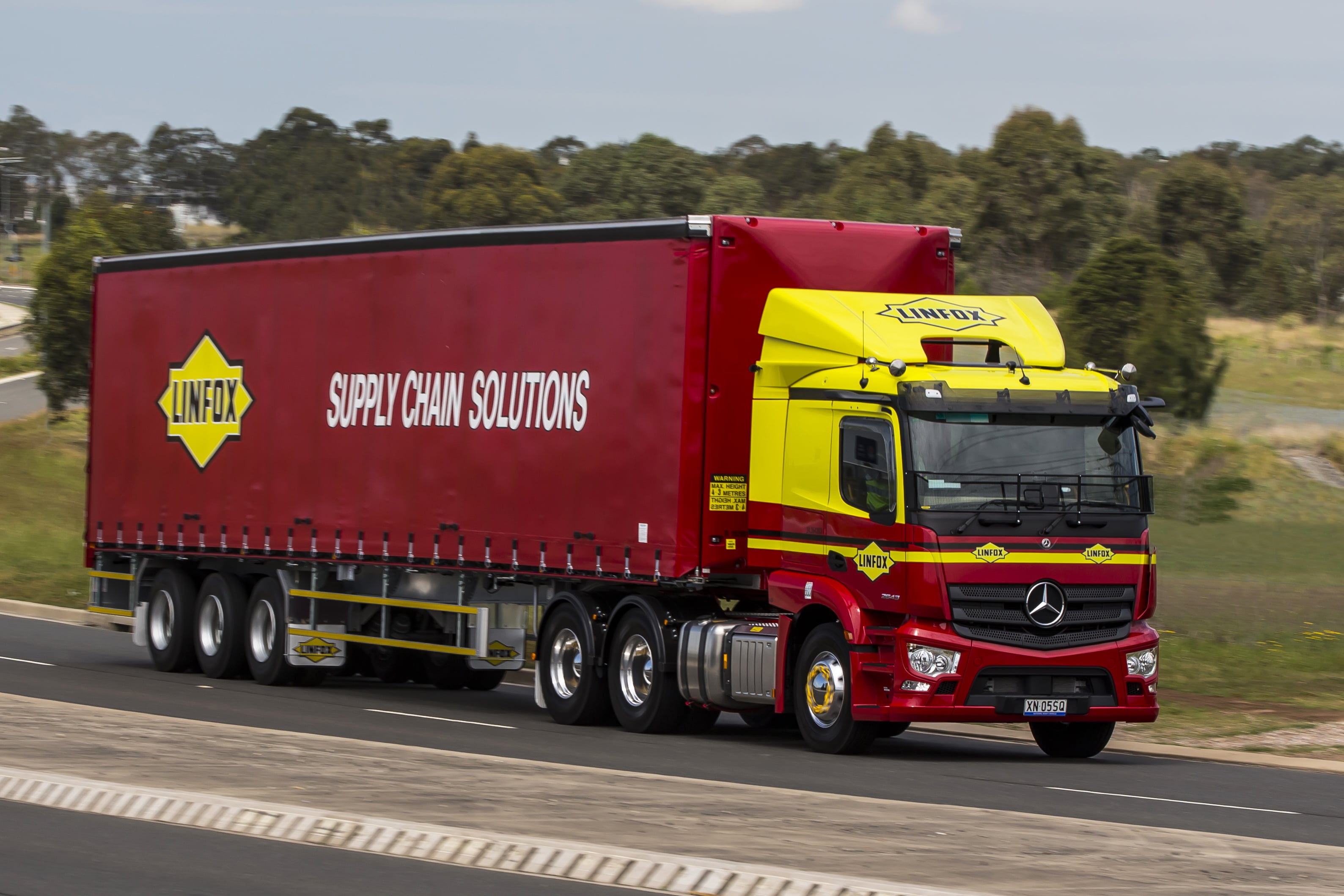 Next-generation in-cab safety
With driver distraction and fatigue a common factor in motor vehicle incidents, the latest driver monitoring technology is helping to protect Linfox drivers and those they share the road with every day.
In addition to the in-cab camera, Seeing Machine's 'Guardian' observation telematics technology is being fitted to the Linfox linehaul fleet servicing Woolworths nationally.
"With much of the Woolworths freight transported overnight, this technology provides a new and critical safety layer," said James.
This detection and intervention technology works 24/7, using artificial intelligence to save lives by monitoring drivers' eye closure and head position. At the sign of distraction or fatigue, it intervenes instantly with audio alarms and seat vibration.
"The system helps drivers recognise potentially unsafe behaviours as they happen. The footage and information are used to inform proactive coaching, toolboxes and one-on-one driver training," he said.
"Driver monitoring systems are transforming road safety. We are committed to implementing these into additional fleet in line with the important priorities we share with all our customers – safety and compliance."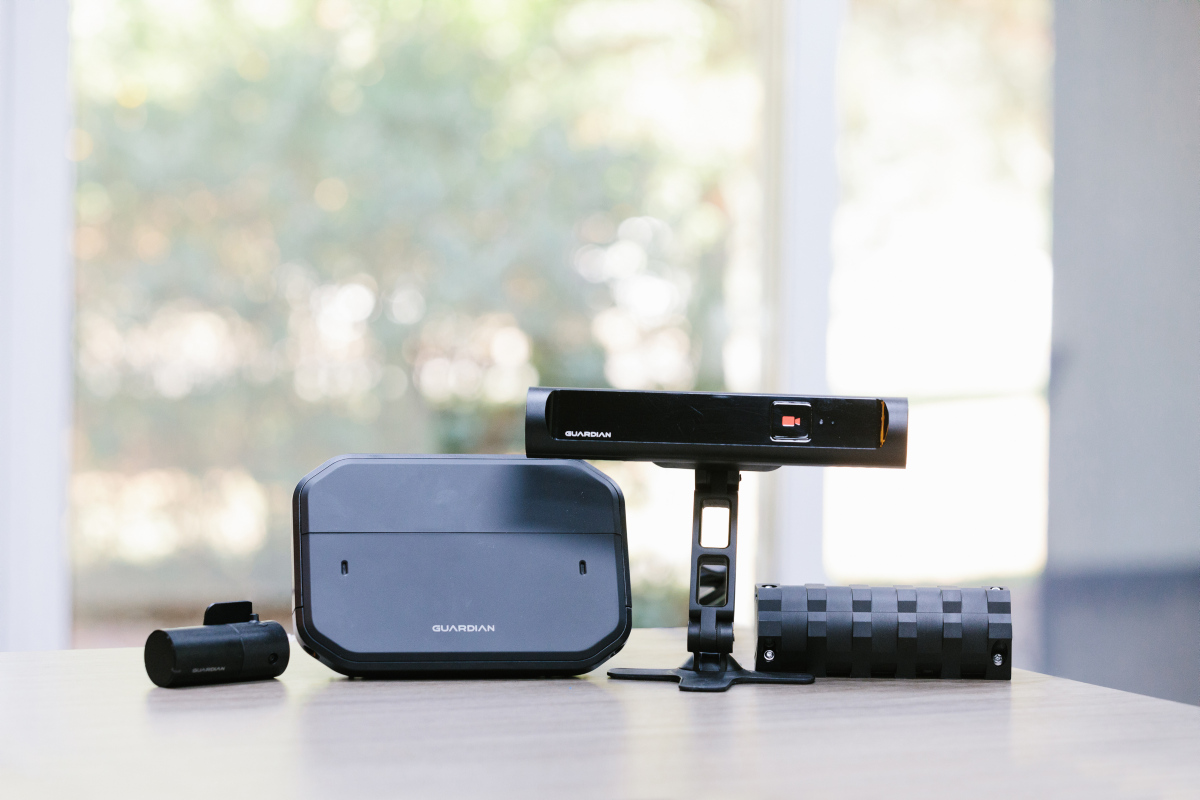 The technology has been installed into selected fleet across Australia:
Long-distance road trains and fuel fleet in Western Australia
Fuel fleet for selected customers along the eastern seaboard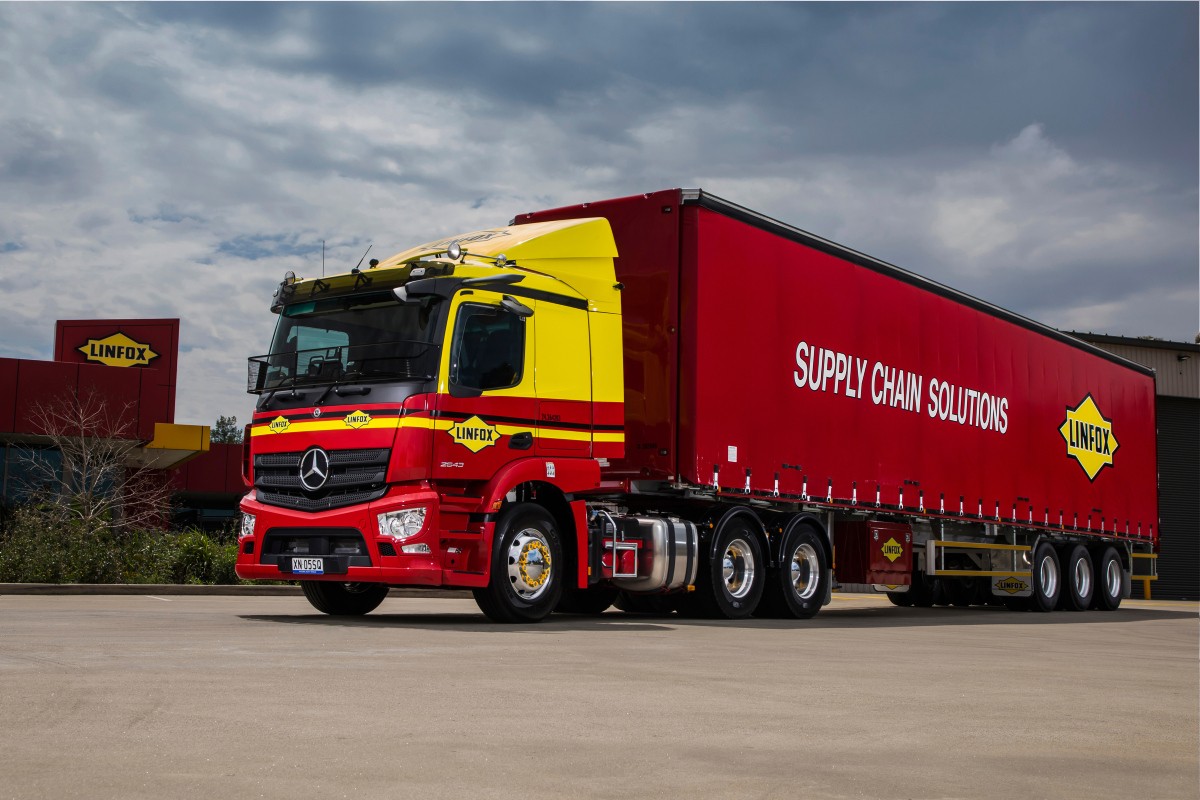 New Actros prime movers 
Linfox New Zealand has taken delivery of a new Mercedes Actros prime mover and quad-semi trailer fleet.
These impressive new vehicles will be used to transport food products and fuel for New Zealand customers, and were chosen for their advanced safety features, improved efficiency, lower emissions and driver comfort.
The Mercedes Benz Active Drive Assist will help to maintain control of the vehicle which will help Linfox to be safer and reduce the risk of motor vehicle incidents.