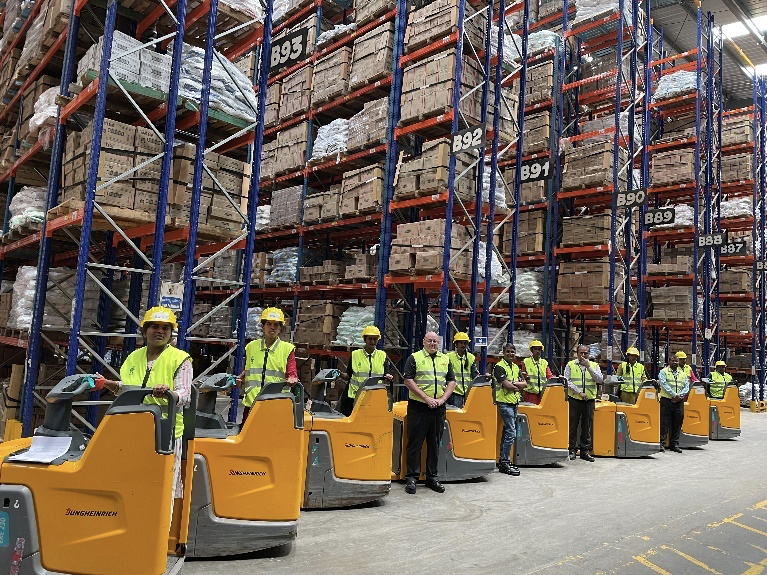 Change is a constant experienced by each one of us, especially during the last couple of years. Evolving work culture is part of that change, asking us to think differently and act inclusively.
Attracting and maintaining an engaged workforce is the new challenge. With that in mind and in line with the Linfox LIFT values of loyalty, integrity, fairness and trust, the Linfox International Group (LIG) Human Resources team has reset our proactive people strategy. This aims to support team member development and growth, provide a healthier work experience and environment, and promote the value of a diverse workplace.
At LIG, we encourage personal growth and support the career aspirations of our people. Their journey starts with mandatory training to embed understanding of the business, operations and culture.
Image: LIG warehouse team in India.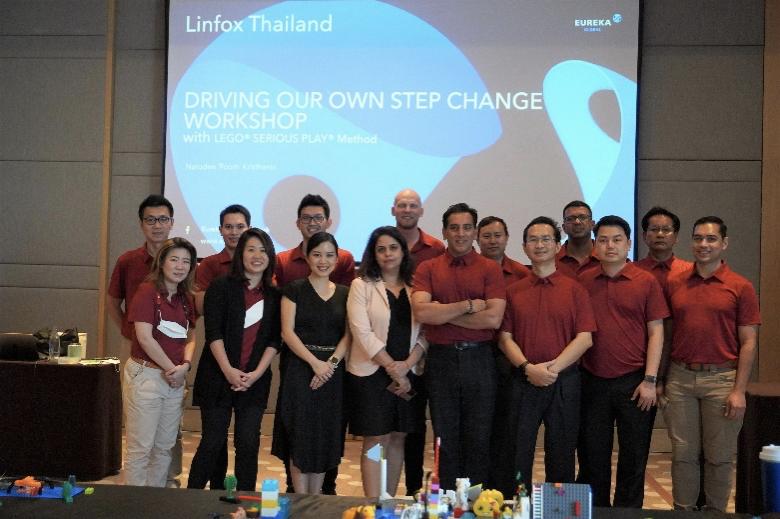 There are also opportunities to develop and improve soft skills like communication, teamwork and adaptability.
With a special focus on developing our talent pipeline and ensuring succession opportunities, a recent LIG leadership team 'People Day' examined key roles across the region, capturing development needs and formulating action plans.
We continue to nurture a culture of opportunity and growth that benefits our people, customers and the communities we serve.
Image: LIG leadership sessions drive positive cultural change.
Health and wellbeing through our own Healthy Fox program
LIG launched Linfox's own Healthy Fox program in October, commencing with a mental health awareness campaign. Team presentations were led across the region by mental health experts and/or relevant country managers, followed up by site toolbox talks and other mental health communication and resources. Additional wellbeing programs will follow throughout the coming year.
We are serious about diversity
Diversity brings rich perspective, innovation, creativity and ideas to the workplace.
LIG is committed to fostering a diverse and inclusive culture, through detailed action plans for the region and the countries in which we operate. We are particularly focused on improving the diversity of our candidate pool, with diversity and unconscious bias training to help our teams understand the importance of embedding diversity and inclusion into our company culture.
"Linfox is a very inclusive organisation. We are doing a good job of creating a workplace that welcomes diversity and inclusion, giving team members equal opportunity and respecting individual differences.
"I encourage gender-diverse employment within my own operations and showcase Linfox as a safe, welcoming place to work.
"I feel proud to be associated with Linfox where equality, inclusion and diversity are key pillars of our company culture."
Nantawan Kiratiphaisarl, Assistant Director Operations – Thailand, Linfox International Group