When Woolworths Online delivers groceries in Victoria, it will be Linfox knocking at the front door.
"With Woolworths Online entrusting Linfox with Victorian transport responsibility, we are now operating the Australian retail icon's online transport in every mainland state," said Linfox National Online Manager Woolworths, Bromley Worton.
Linfox has welcomed more than 500 new Customer Service Agents (CSAs) to the Woolworths Online operations.
"We promise the highest and safest standards when delivering to our nation's households – it's a special responsibility we take very seriously," said Bromley.
"Our CSAs will pick up from 42 stores across metropolitan Melbourne and 30 stores in regional Victoria with over 220 vehicles," he said.
"With Victoria completing our mainland distribution, on average Linfox now delivers Woolworths Online orders to 30 Australian households a minute, 16 hours per day, seven days a week."
Linfox's Victorian operations team was onboarded over several weeks, ensuring a comprehensive training effort to support this important logistics role.
As with transitions in other states, the Victorian service changeover was managed smoothly, safely and with minimal impact to the operations that provide many Australian households with their much-anticipated grocery orders.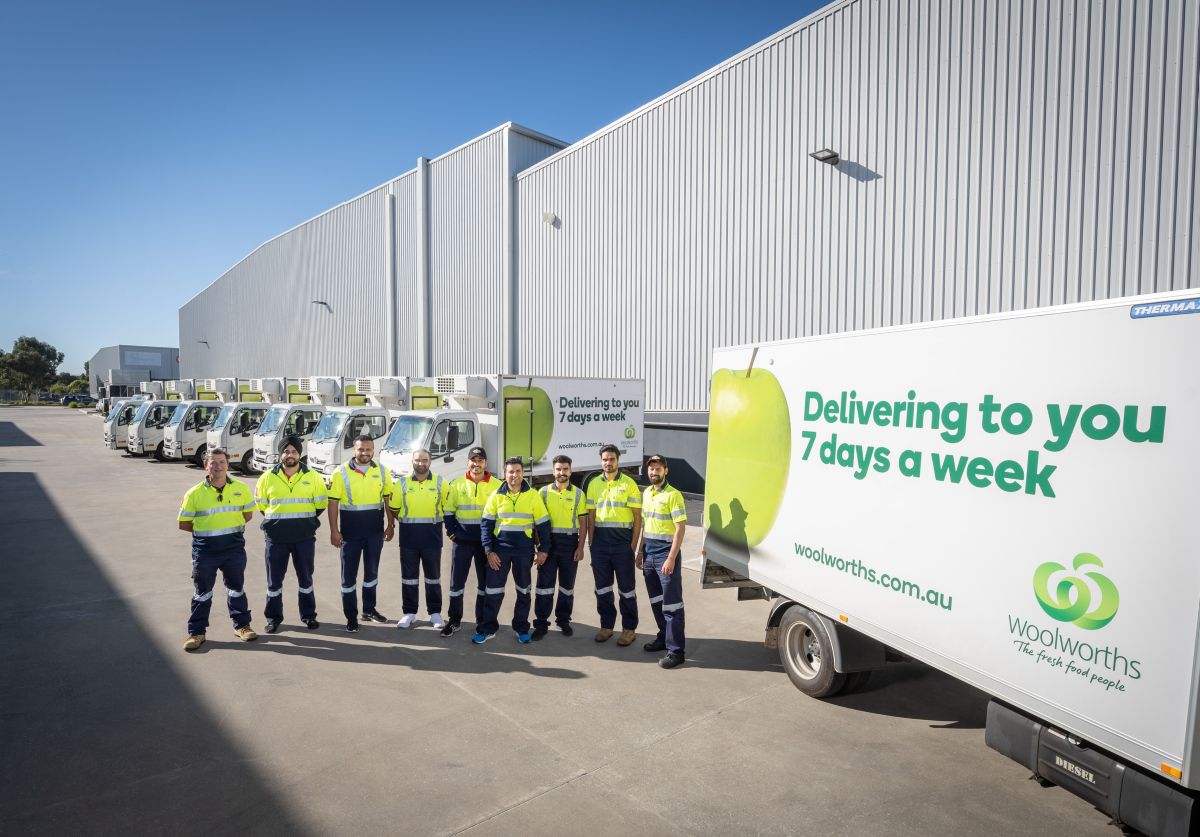 Across the nation: Linfox delivers Woolworths Online to Australian homes
340 stores
1000+ fleet
3000+ CSAs
~200,000 orders delivered weekly