Linfox Armaguard Group provides the majority of Australia's wholesale cash infrastructure – providing access to cash across the nation.
Australia's outsourced cash system and infrastructure was set up 20 years ago and is regarded globally as highly efficient. Armaguard has provided integral currency logistics support on behalf of the Reserve Bank of Australia (RBA) during that time.
As Australia's central bank, the RBA is in charge of monetary policy and issues currency. Part of issuing currency is ensuring banks have cash available for customers and that banknotes are fit for purpose. The RBA adopted the Note Quality Reward Scheme (NQRS) system to guide the fitness of currency in circulation and protect against counterfeiting.
By outsourcing currency issuing, the RBA has transitioned from an operator to regulator and established a note pool system that requires banks to have their own 'working stock' of cash.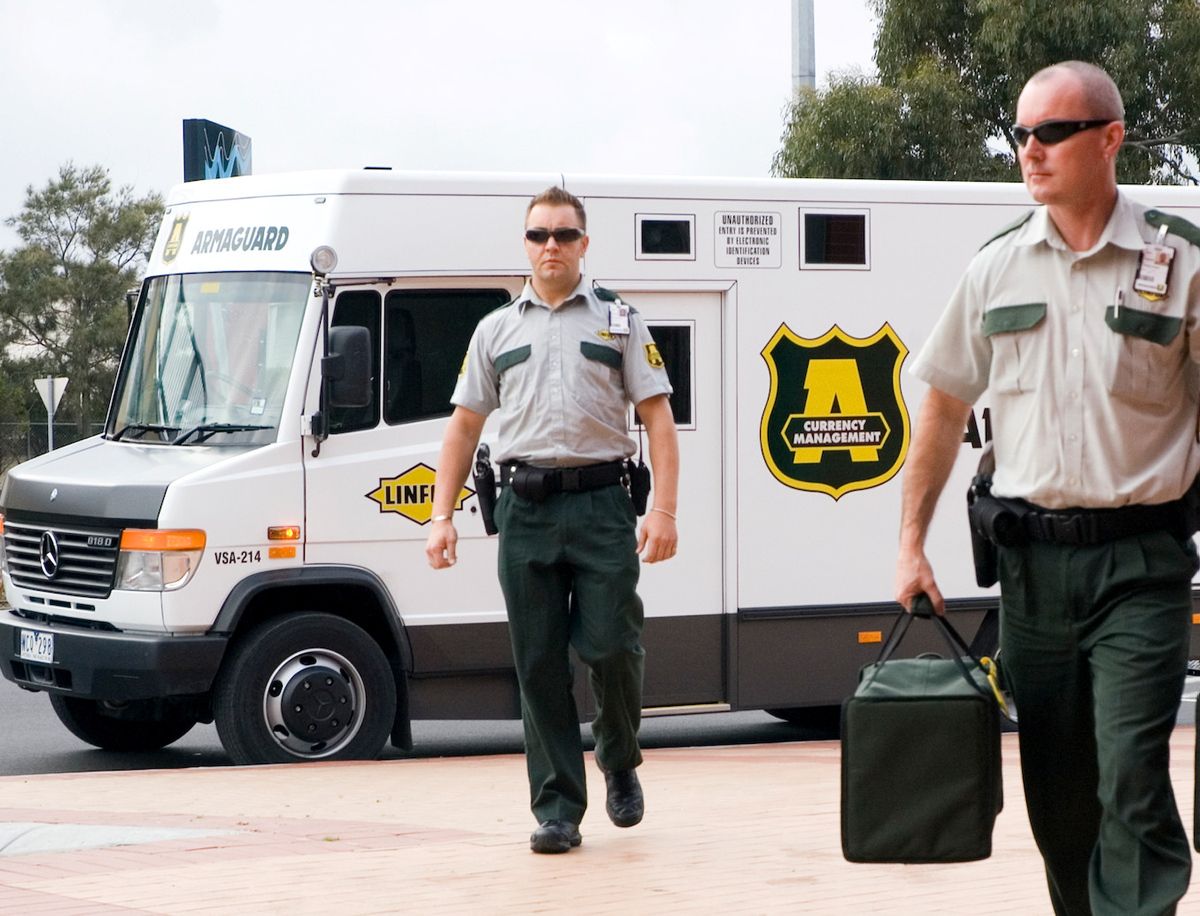 Armaguard's involvement in the wholesale cash system has allowed the RBA to reduce its operational role in the overall cash cycle, driving efficiency across the board. In the modern cash cycle model, the RBA only performs printing and destructions tasks, relying on Armaguard to manage the distribution and authenticity of banknotes in circulation.
The RBA's unique cash cycle framework has only been possible due to the strength and investment of private infrastructure operators – those that build the secure facilities and vaults that store the country's cash and provide secure vehicles and trained armed guards to deliver first and last mile services.
Armaguard plays a critical role in Australia's cash cycle, providing secure infrastructure and specialised equipment required to securely authenticate, reconcile, store, recycle, trade and transfer banknotes and coins.
Armaguard is Australia's largest RBA Approved Cash Centre Operator (ACCO), and its network of purpose-built, high security RBA Approved Cash Centres (ACCs) manage and store commercial bank note pools, fitness sorted and segregated according to the RBA's strict Note Quality Standards, while providing a market for banks to trade across the vault and sustaining the RBA's objectives of access to cash and confidence in currency.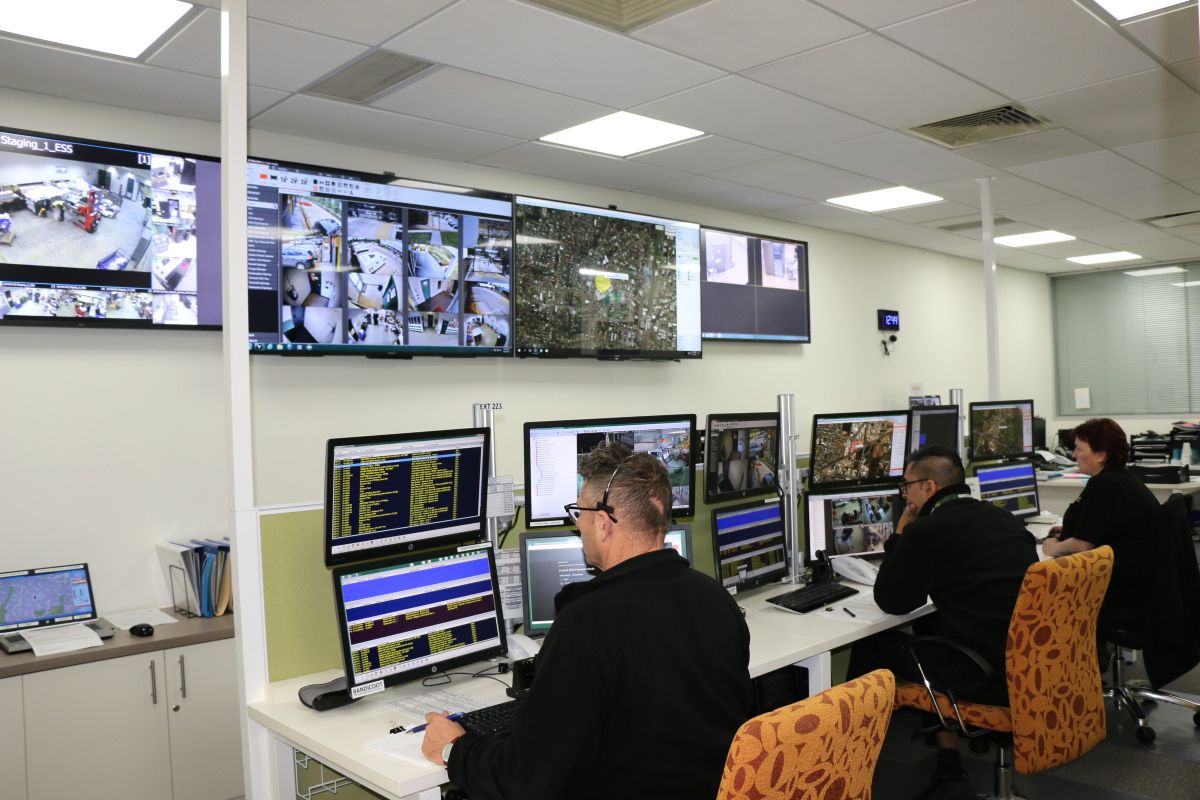 Armaguard remains focussed on efficient and robust service delivery solutions, even while environmental and economic factors continue to affect the wholesale cash system.
The system has worked well for the last 20 years however times are changing. While cash is clearly disrupted by digital channels, it remains an important payment mechanism in Australian communities. It is utilised for many lower value transactions, and for good reason. It is discreet and reliable, an efficient way to budget and available to all demographics.
Decisions made by overseas governments, like Sweden for example, to mandate a cashless society have recently been wound back, as cash refusal adversely impacted many communities and individuals.
Consistent with this, the RBA has called a review into the future of cash distribution arrangements, recognising that the infrastructure that supports cash distribution is essential and must be sustainable.
Armaguard supports this review, and is committed to continual operational improvement, investing in technology and solutions innovation to ensure cash remains relevant and convenient for all.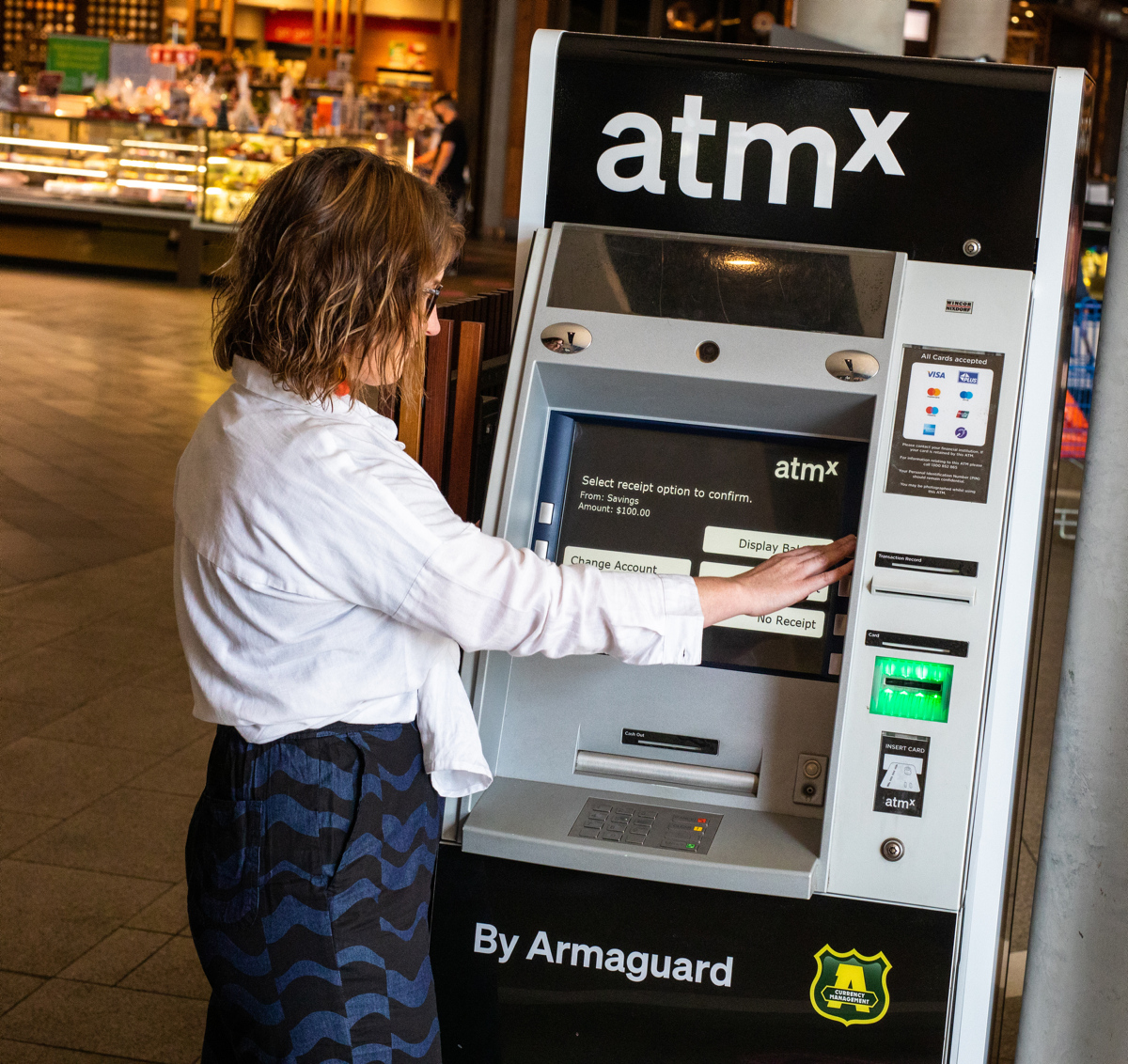 One example of Armaguard's commitment to cash advocacy is the introduction of atmx by Armaguard ATMs, with more than 2,100 devices safeguarding convenient cash access for everyone in Australia.
Armaguard looks forward to working with RBA and customers to guarantee the system remains efficient and sustainable, ensuring all members of the community retain access to cash; the most viable and sustainable payment option for everyone.