If you want a career where anything's possible, Linfox can take you where you want to be. Linfox has a diverse and inclusive workforce, including a proud cohort of Australian Defence Force (ADF) veterans.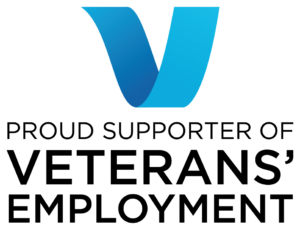 In November 2019, Linfox signed the Veterans' Employment Commitment to cement Linfox's commitment to veteran employment.
CEO Linfox Logistics Australia and New Zealand, Mark Mazurek sees the clear benefits ex-service men and women bring to the workforce: "Linfox is proud to support those who have served our country. These men and women share our LIFT values of Loyalty, Integrity, Fairness and Trust and bring important qualities to our operations such as collaboration, resilience, discipline and teamwork."
While veterans are employed and valued in all Linfox business units, their experience, culture and skills are particularly beneficial to the Government & Defence (G&D) business.
Linfox is proud to provide a gateway for veterans into the commercial world in an environment that is comfortable for retiring long-term Defence members. This also provides veterans with a way to transition into the wider Linfox groups. Linfox G&D has provided veterans with an easier path through its business unit into other Linfox business units.
Linfox G&D provides warehousing and distribution services for the ADF and supports both New South Wales (NSW) and Victorian Government departments. G&D customers include the Australian Department of Defence, RAAF, RAN and Army, the NSW Departments of Health, Police and Education, and the Victorian Departments of Health and Education.
Linfox is proud to support active ADF reserves with our specific Defence Leave Policy, support partners of active service men or women with relocation to other Linfox sites, and offer our exclusive LEAP (Linfox Employee Assistance Program).