In today's fast-paced world, warehouses play a vital role in efficient logistics and supply chain management.
With Linfox's industry-leading safety and security top of mind, the business developed Fox Protect, a digital application specifically designed for warehouse security, safety and compliance to strengthen operations and protect valuable assets.
The Linfox International Group (LIG) proprietary FoxProtect application includes several core elements to enhance Linfox processes:
Streamlined access control
Onsite vehicle management
Drug and alcohol policy compliance
Real time data and alerts
Site safety protocols.
Streamlined access control is one of the key benefits of a digital warehouse safety application. Where traditional paper-based systems can be time consuming and prone to errors, digital applications can offer secure, rolebased access control, allowing only authorised team members to enter specific areas, protecting sensitive areas and minimising the risk of theft and other unauthorised activity.
Onsite vehicle management is a critical aspect of site compliance to ensure all operational vehicles are roadworthy. This forms part of the Linfox subcontractor compliance program which checks for insurance, driver license validity and alignment  with the correct operating vehicle, detects vehicle faults, and gives appropriate advice about required repairs prior to operation – all managed within the application.
Drug and alcohol policy compliance is a core requirement of site security. LIG conducts alcohol and random drug tests to ensure all team members are compliant and safe to
work. Failures are captured in the application, preventing non-complaint individuals from entering LIG facilities.
Through this process, the FoxProtect application ensures all visitors undergo a safety induction and are given a comprehensive site safety briefing.
Site safety protocols: FoxProtect helps our teams to enforce process flows, ensuring site security process is adhered to and supporting our teams to perform safety inspections, guard tours and incident reporting forms as required. This data is digitally captured and stored in cloud environments.
Real time monitoring alerts: The data captured into LIG's cloud environment is presented to teams and customers via real time dashboards, identifying trends to drive corrective actions and improving overall security and safety performance. The monitoring tools built into FoxProtect provide live data feeds presented to team members and customers via instant alerts and notifications. These proactively capture suspicious activities, unauthorised entry and safety hazards, enabling prompt response and preventing potential incidents.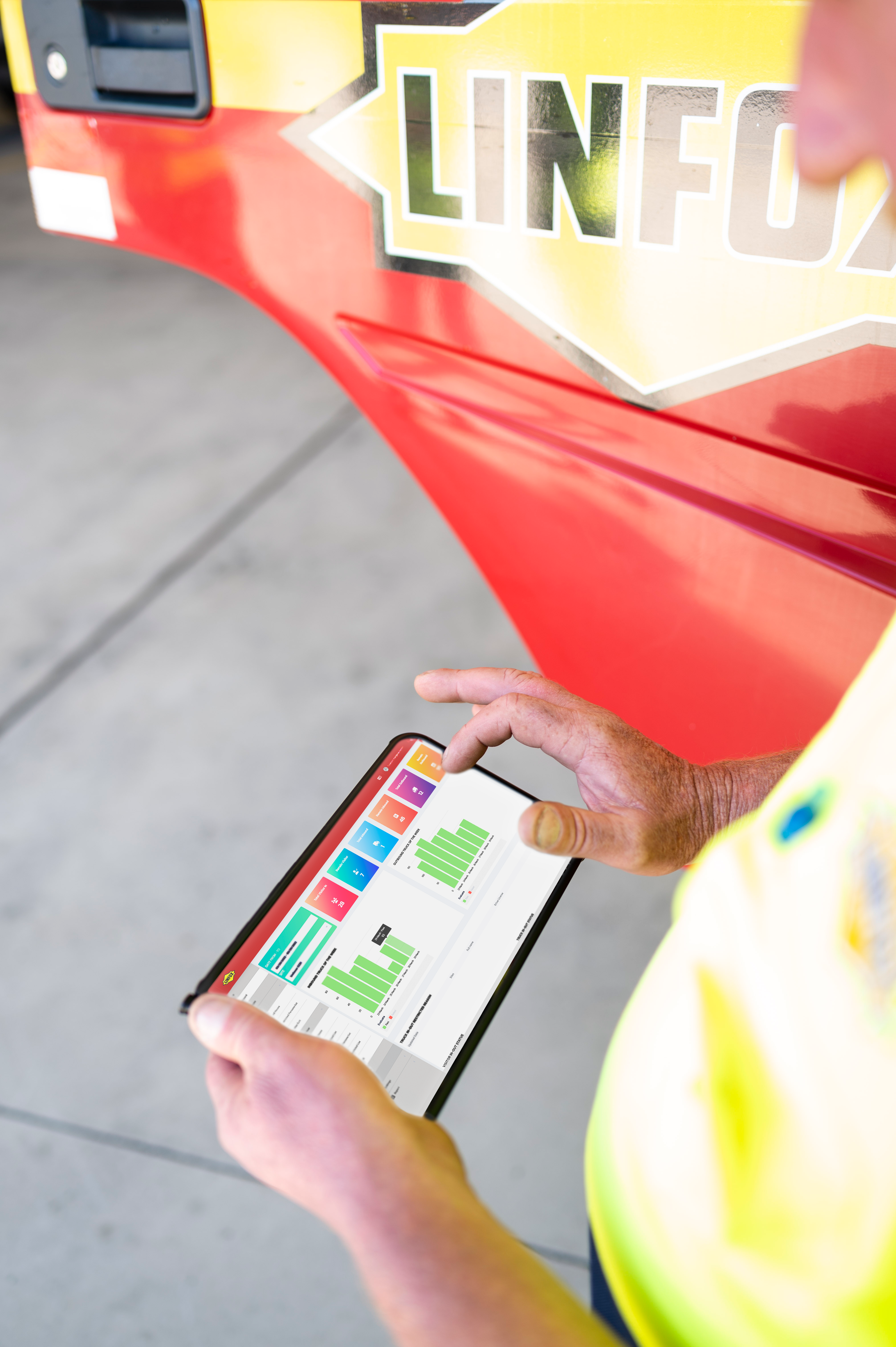 In the ever-evolving warehousing landscape, digital applications like FoxProtect are tailored for safety and security and offer numerous advantages.
From streamlined access control to real-time monitoring, risk assessment and incident reporting, safety protocols are transformed, operational efficiency improves, and valuable assets are protected.
By integrating the Internet of Things (IoT) and analytics, warehouses can stay ahead of potential risks and create a safer working environment. Investing in a digital application for safety and security is a proactive step toward mitigating risks, ensuring compliance with regulations, and safeguarding people and warehouse operations.
" Digitising gatehouse security has driven our site security and safety compliance. By implementing our in-house-developed digital tools, we can ensure adherence to various security and safety regulations. Digitising the process has allowed us to automate record-keeping, audit trails, secure data storage and helped us to meet compliance obligations for LIG and our customers. Digitising the process has also unlocked easier reporting and compliance process management." - Mark Rowley LIG Regional Director Security, Safety and Compliance.