As home cooking skyrockets amidst COVID-19 restrictions, grocery logistics networks have geared up to safely meet exceptional demand in-store and online.
As Linfox continues to overcome COVID-19 crisis challenges, its commitment to its people and customers remains as strong as ever.
This promise was top of mind as Victoria's second COVID-19 wave took hold in July.
Located in one of Melbourne's most-affected hotspots, the Linfox Coles Regional Distribution Centre (RDC) in Truganina, Victoria acted immediately as the first positive case was identified onsite.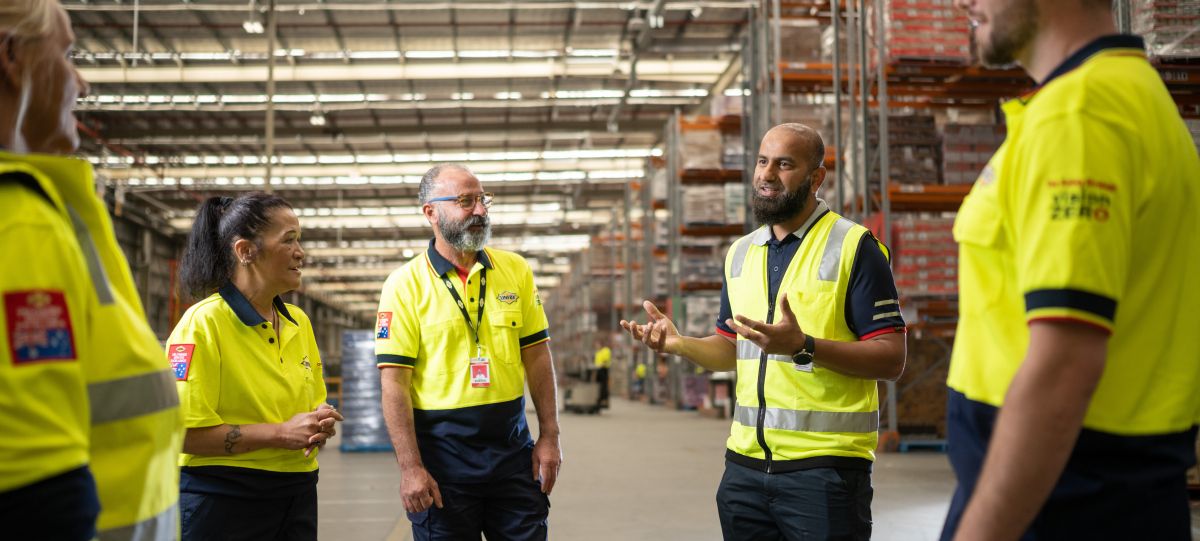 Linfox and Coles quickly formed a crisis response team and worked hand-in-hand with Victoria's Department of Health and Human Services. The team assisted contact tracing efforts, isolated affected and at-risk employees and close contacts, and conducted ongoing master deep cleaning across the site.
Onsite COVID testing was arranged for staff, while numerous safety and protective measures were embedded such as temperature-checking, additional PPE, hourly cleaning, split shifts, sanitation and physical distancing measures.
"The spirit in which we protect our people and deliver for customers is built on our own Linfox values. These have guided our business throughout our partnership with Coles since 1963," said President Retail, Mick Cronin.
"This spirit was ever-present as our teams worked 24/7 to keep our people safe, while ensuring this key grocery supply chain hub kept essential supplies moving for Coles and the communities we serve," reflected Mick.
"We also mobilised interstate teams to provide chilled product logistics support for another key DC forced to close temporarily during the COVID crisis.
"I commend our collective commitment during these extraordinary times. The team's co-ordinated, swift and safe approach ultimately helped the site to continue operating."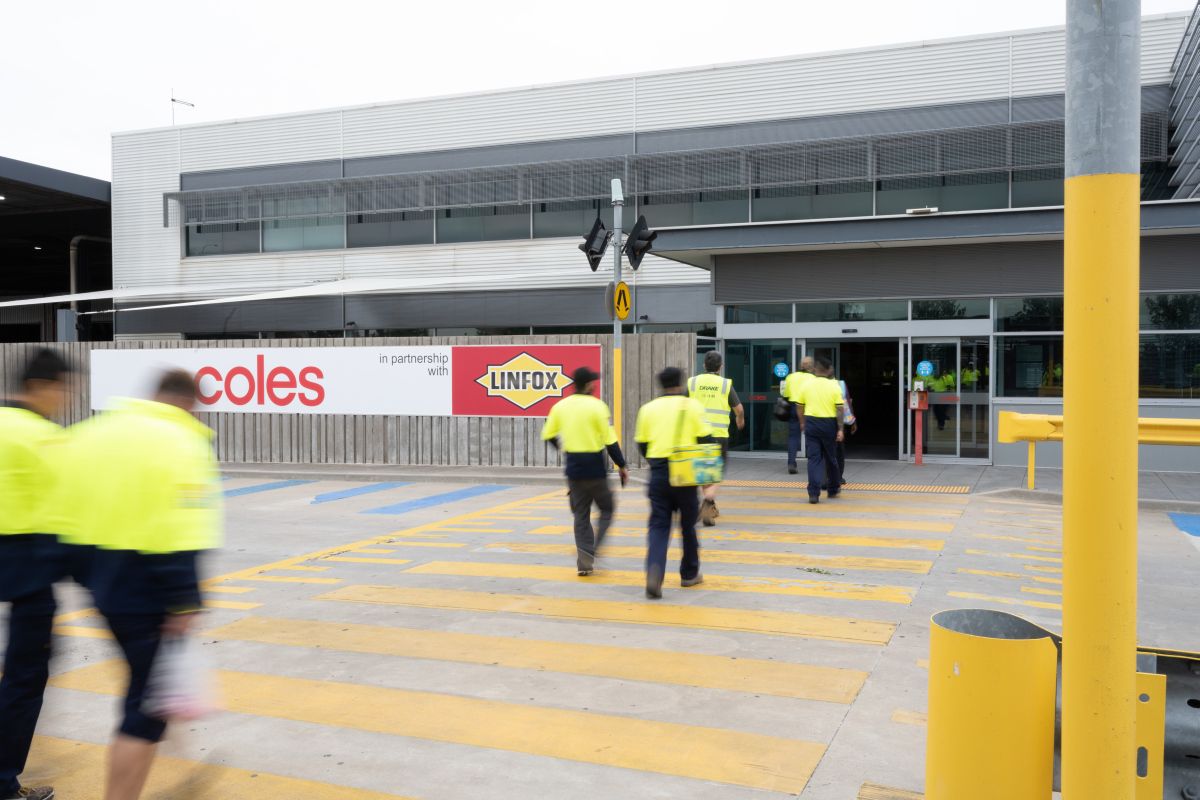 The Truganina RDC is now free of active cases, but stringent daily safety measures remain as part of a wider safety framework all workplaces are complying with as a 'new normal'.
"No one could have predicted the situation we find ourselves in today. However, true to our Linfox Leading the Way 2025 strategy and a culture built on safety, compliance and security, our teams adapted quickly to ensure strong, safe and compliant supply chains," said Mick.
Linfox Coles RDC Truganina fast facts
~700 team members
80,000m2 undercover site area (DC and canopies)
4600+ SKUs
Services 217 stores and Coles Online in Victoria
Fast moving grocery, general merchandise and high value items
Extensive range of fit-for-purpose manual handling equipment
Almost 100,000,000 cartons despatched in FY20
2.2 million cartons despatched in Christmas week 2019 (planned)
2.6 million cartons despatched per week in initial four weeks of COVID-19-driven demand (four biggest weeks in the site's history – unplanned)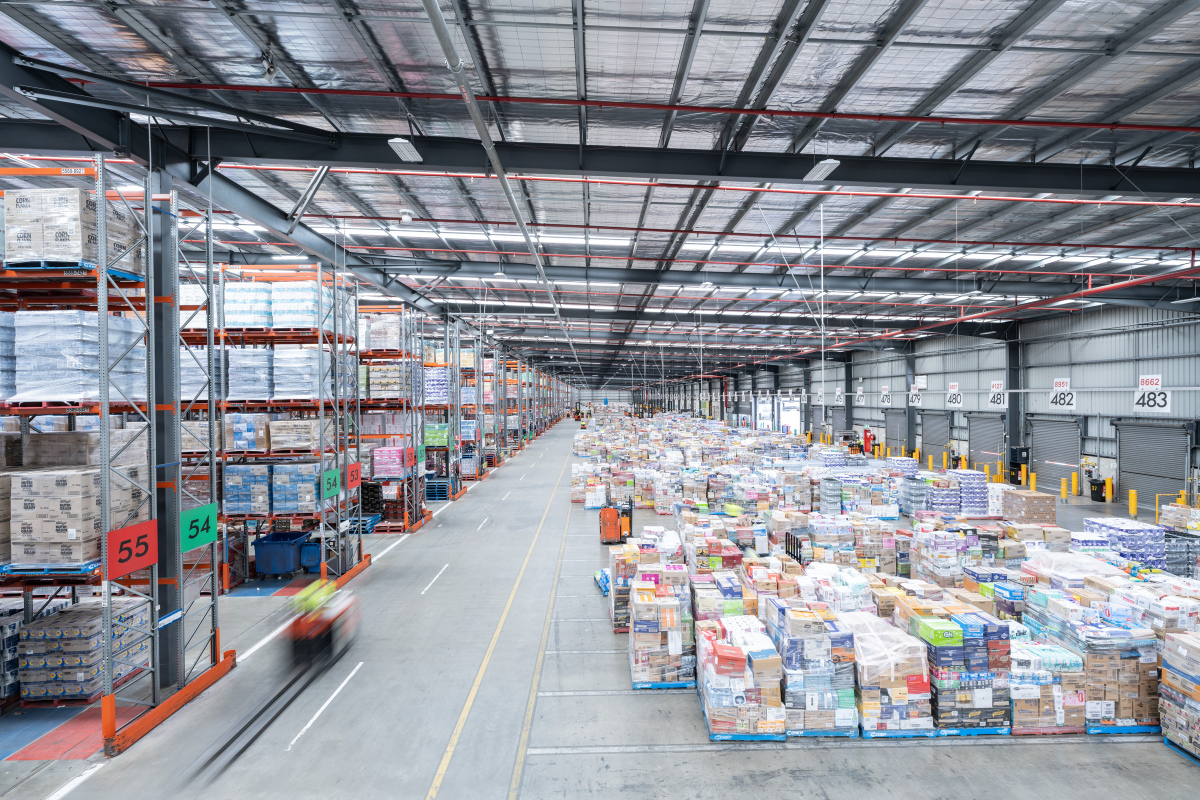 Pallet Consolidation Centre (PCC): Coles Collect 
Seizing an opportunity to use existing infrastructure and floor space at the Linfox Coles Truganina RDC, Linfox has launched a new cross-dock PCC to support Coles Collect.
In a joint operating model involving the Truganina RDC and Linfox Intermodal teams, this facility processes and consolidates around 600 pallets per day into outbound loads for interstate freight. It is then transported for further shipment by rail, destined for national Coles DCs in South Australia, New South Wales and Queensland.
Linfox overcame significant challenges during the early weeks of the COVID crisis to successfully commence this Coles service as planned.
"Linfox is proud to announce that Coles has entrusted us to manage their entire ambient DC network in Victoria. Linfox will build on this successful partnership by continuing to manage the Truganina RDC and has also been awarded management of the Somerton National DC. We look forward to strengthening Coles' foundation in Victoria and welcoming a new team into the Linfox family." Mick Cronin, Linfox President Retail
Impressive B-Triples carry the load
The Linfox Coles team in New South Wales has introduced daily B-Triple transport between Goulburn and Eastern Creek to support extra COVID-19 demand.
A successful trial of the 35 metre B-Triple was completed in July to ensure the long vehicle could safely navigate into the Coles Goulburn RDC.
The combinations will exit the Hume Highway bound directly for the RDC, avoiding the Goulburn township.
"This new combination supports our customer with 12 extra pallets per load, reducing our overall kilometres and the number of vehicles travelling up and down this busy freight corridor," said Linfox General Manager Coles, Simon Livingstone.
"This also brings environmental benefits, aligning with the passionate sustainability commitment shared by Linfox and Coles."
Keeping the goods on ice
Linfox's industry-leading cold chain capability is now transporting frozen product to Coles' broad store network in metropolitan Sydney.
After a successful transition Linfox is undertaking this work in full swing, transporting around 400 pallets a day between a western Sydney DC and Coles' metropolitan stores.
Due in early 2021, new temperature-controlled rigid Linfox fleet will continue to transport products 'safely sub-zero' throughout their journey.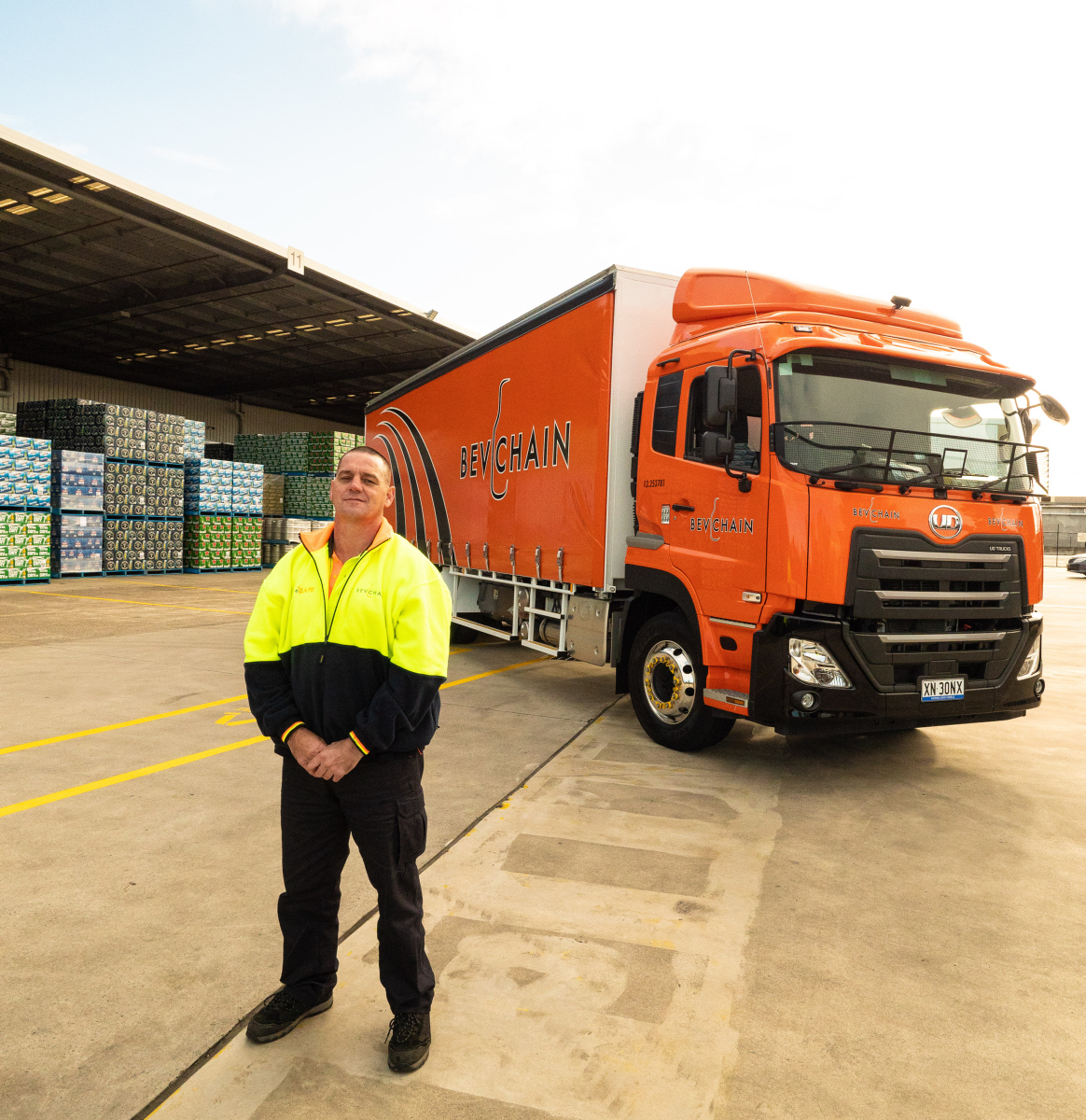 Trust the beverage logistics experts
Linfox BevChain is now managing Coles Liquor warehousing and local transport across all Australian states.
The successful South Australian transition in July completed a nationwide rollout which began in 2019, allowing Coles to leverage BevChain's logistics smarts and free-up additional capacity.
"BevChain leads the way in beverage logistics in Australia. Our focus is firmly set on realising the benefits of that expertise for Coles," said President BevChain, Misha Shliapnikoff.