Now into its second year, the Linfox-Aurizon alliance is a formidable and growing force in Queensland intermodal logistics.
The partnership blends Linfox's six decades of logistics experience with Aurizon's longstanding legacy of rail expertise.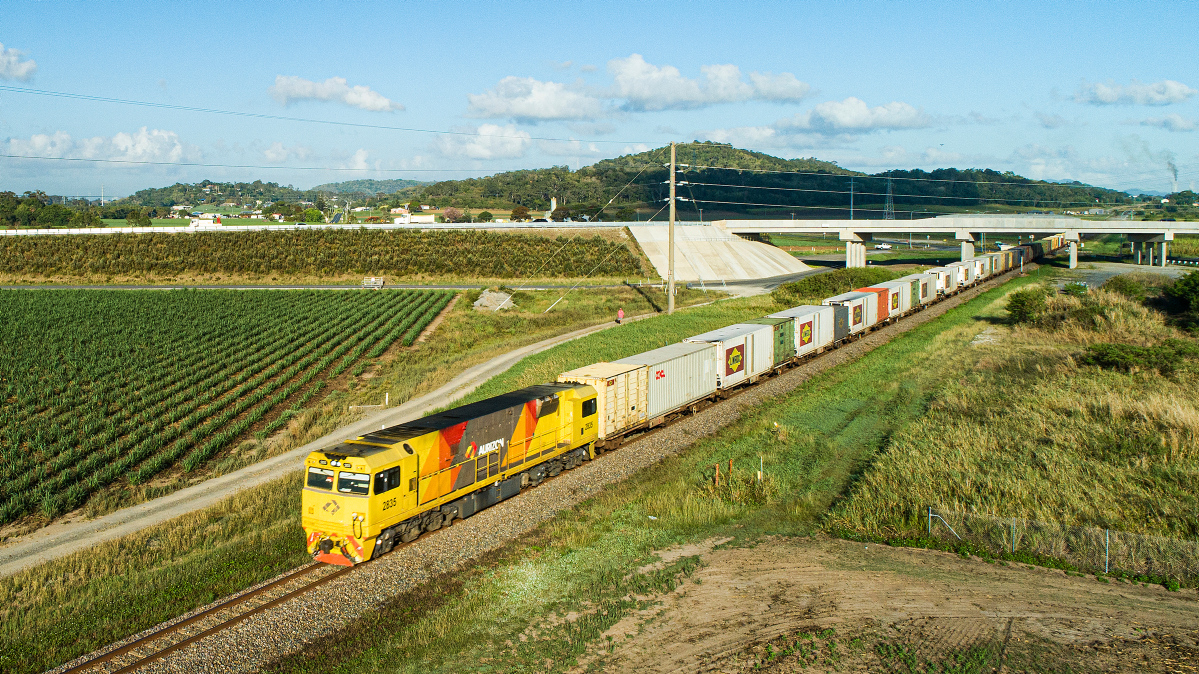 Winning performance starts with skilled people, explains Linfox President Intermodal, Ian Strachan: "The recent appointment of General Manager Queensland Intermodal, Aaron Carter from his previous train services management role gives him oversight of the entire Queensland Intermodal business for Linfox."
Rail logistics is a complex business. It involves intricate technicalities to achieve compliant and efficient transport, with the optimisation of customer freight to a train's physical capabilities crucial to maximising reliability and productivity.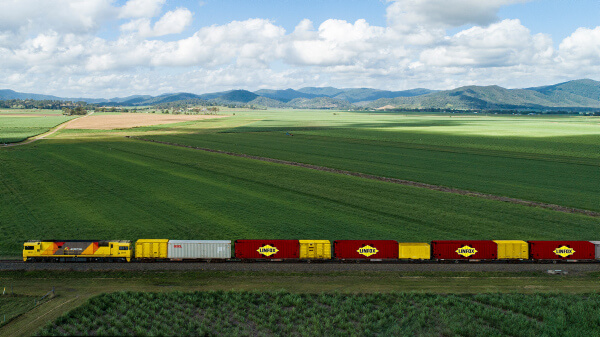 "Having transitioned to Linfox from a senior commercial and operations planning role with Aurizon, Aaron brings a well-rounded fusion of technical rail experience, commercial savvy and customer focus. Highly capable, he is well placed to realise our ambitious Intermodal vision for Queensland," explained Ian.
Building on its supply chain leadership and Aurizon's rail management smarts, Linfox will look to broaden its current Queensland intrastate offering to a wider interstate service. Such an integration will grow new pathways to connect southern markets and North Queensland businesses, including quality fresh produce for more Australians.
A broad fleet upgrade continues to underpin operational success. This includes the latest safe, compliant and sustainable Euro 6 prime movers, fit-for purpose trailers, refrigerated containers and heavy lifting equipment with modern technology and in-cab safety measures. This investment is securing a strong and safe operational foundation throughout Queensland and beyond.
"It's this investment and customer focus that has earned us the trust of recent new contracts with Woolworths liquor, Super Retail Group, Asahi and Spotlight, to name a few," said Ian.
Of course, Linfox's footprint in Queensland is being underpinned by its renowned Vision Zero commitment and 'be safer' initiatives, health and wellbeing support through its Healthy Fox program, a drive for continuous improvement and its values-driven culture – at every Linfox site.