Linfox is helping to sustainably energise Western Australia through a liquid natural gas (LNG) distribution agreement with energy providers and distributors, Woodside Energy and EDL.
The partnership sees Linfox Resources and Industrial West transport LNG for the Woodside-EDL joint venture in the remote Pilbara region, which aims to deliver clean, reliable and affordable LNG to market.
"Our partnership will strengthen our customer's logistics capability and support the broader energy and mining industries with more sustainable fuel solutions," said Linfox President Resources and Industrial, Gary Pyne.
Robust, safe and modern fleet are a necessity for transporting dangerous goods across long journeys.
"Linfox is committing substantial investment to new prime movers for this partnership," said Gary.
"We have also invested in a new facility to house our growing fleet based in Karratha, with both these commitments setting our customer up for future growth," he said.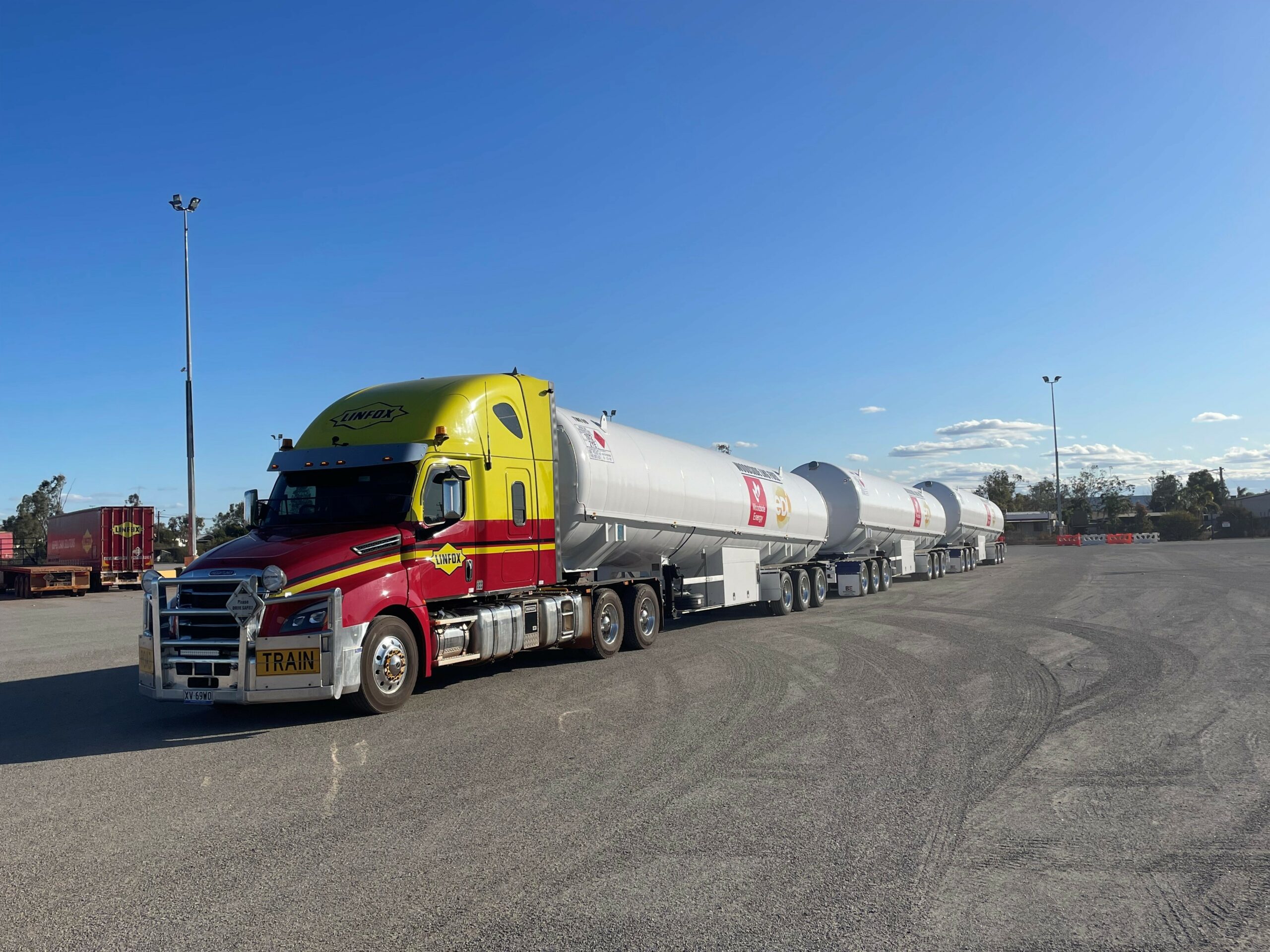 Linfox drivers travel from the site to Woodside's Pluto gas distribution hub, where they safely fill Woodside EDL's gas barrels (or tankers) with approximately 60 tonnes of LNG per trip, ahead of the long journeys to four remote mine sites.
Linfox prime movers haul LNG barrels, typically in triple road train combinations. Each journey across outback terrain takes up to three days return and totals up to 2,000 kilometres.
The gas trucked by Linfox from the Pluto hub is used for remote power generation for local mining companies.
Image: Linfox invests in the newest prime movers to haul LNG barrels across the outback. Courtesy Woodside Energy.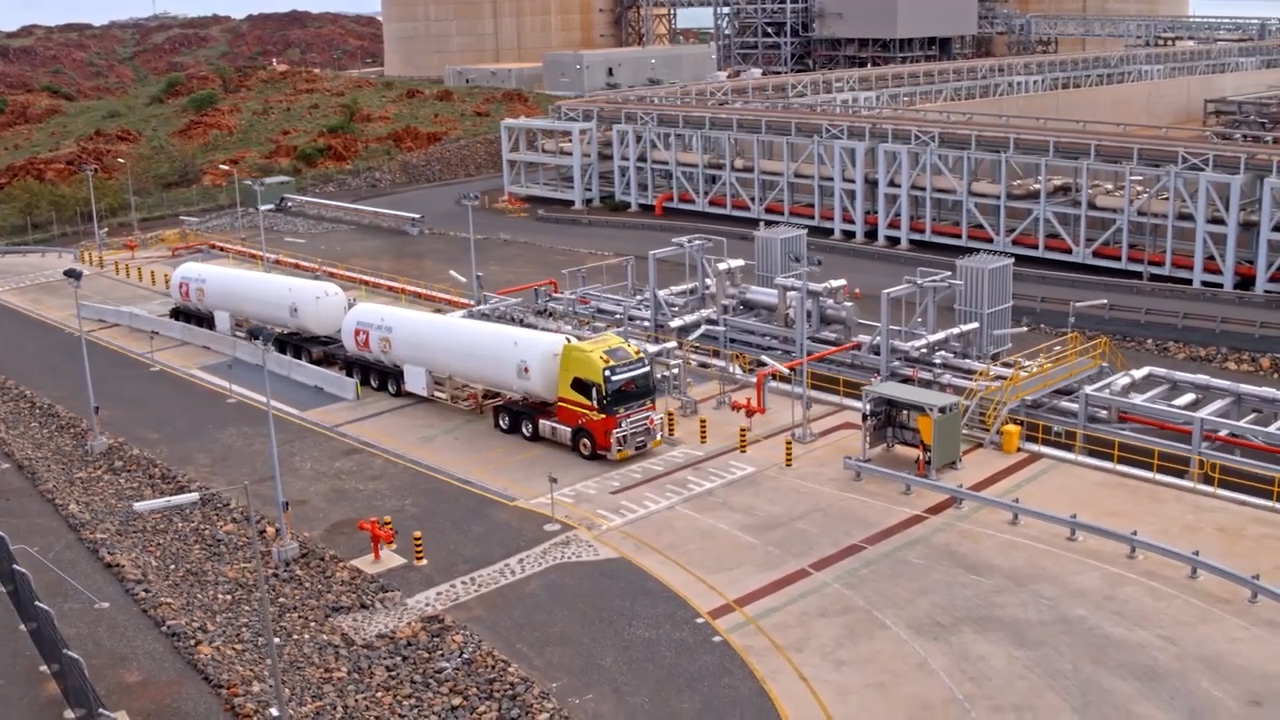 "Our drivers receive comprehensive training in the transport and delivery of dangerous goods like LNG," explained Gary.
"Safety and compliance are non-negotiable with this type of transport, particularly in isolated and rough conditions."
Geoff Hobley, EDL General Manager for Remote Operations said LNG fuel for power generation has lower carbon emissions than diesel power generation: "It provides improved economics for mine operations in the Pilbara region, which has enabled new projects in the region and created jobs, both for Linfox and mining customers."
Image courtesy Woodside Energy.
Linfox LNG transport in the remote Pilbara
Fast facts per trip:
60 tonnes of LNG
2,000km
Up to 3 days return
Typically utilise triple road train combinations.