Linfox and BevChain have been trusted by the Victorian Department of Health (DoH) to participate in an important COVID-19 QR code pilot study. 
Accurate and timely QR code data plays a critical role in minimising COVID-19 outbreaks. Anyone entering a Victorian hospitality or fitness venue, retail shop or workplace must check in with a QR code, with the information stored in a secure DoH database.
To assist DoH contact tracers this information must be readily available from businesses with minimal delay, easing the onus on them to manually provide the data which inevitably delays tracing efforts.
If there is a confirmed case at a location, contact tracers can then immediately retrieve data showing those present at the time and contact them via phone call or SMS.
Linfox was one of five major companies asked to participate in the trial across various sectors and industries including automotive, resources and government.
According to General Manager Enterprise Risk Linfox Logistics, Andrew Jameson, Linfox was an ideal trial participant.
"While playing an important role in community safety, the QR code check in requirement can present challenges at Linfox and BevChain sites," explained Andrew, "particularly those with larger teams as they cluster at entrances to complete check in, potentially compromising physical distancing and workforce bubbles.
"It takes time for our team members to take out their phones and scan the code, and relies on everyone remembering to check in."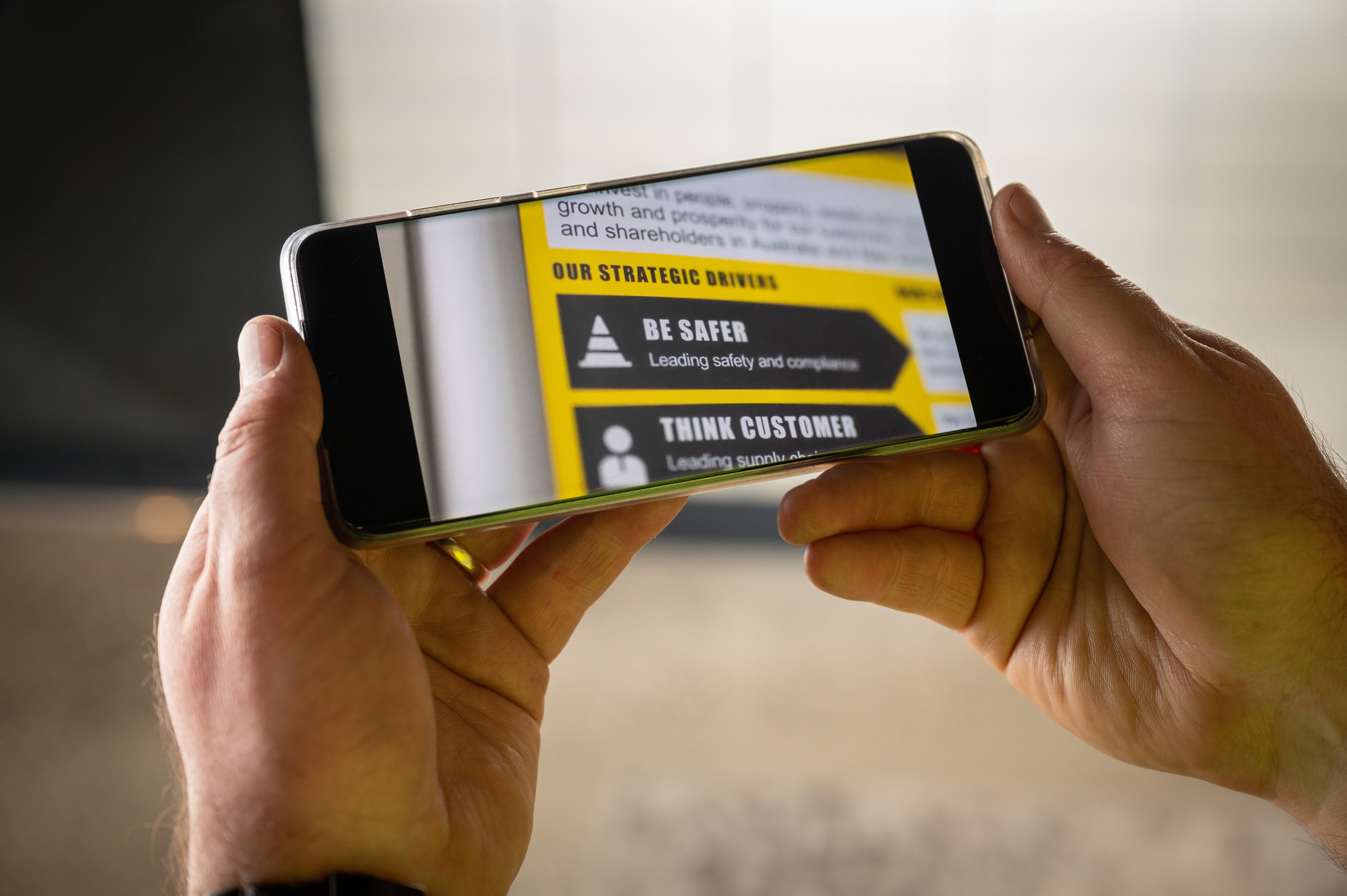 The trial involved uploading data from Linfox's Kronos workforce management system into the DoH database – the same system the QR codes communicate with.
"This replaced the need for individual QR code check in with a more efficient and accurate approach, as the information collated by the QR code check process is already obtained from Linfox swipe cards in the course of our daily operations," said Andrew.
"BevChain team members gave permission to attach their mobile phone numbers to the data that records their entry and exit details at the site. The site manager then uploaded those records to a dedicated DoH website twice daily."
The Victorian Government praised the important role this played in the wider COVID-19 contact tracing efforts: "The Department of Jobs Precincts and Regions was deeply appreciative of all efforts made to improve the quality and availability of check-in data, which is used by contact tracers during COVID-19 outbreak events.
"Having Linfox and BevChain involved in the pilot provided both the Department of Jobs Precincts and Regions and the Department of Health with a significant amount of information which will enable Services Victoria to make further improvements to the end-user experience.
"The piloted Bulk Check-in Service is viewed as a significant improvement in terms of employee check-in compliance, compared to the standard employee QR code check-in on entry. Accurate and timely record keeping is crucial to keep Victorians safe and help Victoria stay open."
The information collected during the pilot was stored in a government-secured and encrypted database then destroyed after the trial concluded.