Linfox International Group (LIG) continues to build meaningful regional partnerships and diversify solutions for the customers and the communities we serve.
To encourage strong, resilient Indonesian supply chains, Executive Chairman LIG Pty Ltd, Peter Fox AM and the LIG Board members joined Australian Ambassador to Indonesia, Her Excellency Ms. Penny Williams PSM to host valued customers and business leaders. Peter spoke of Linfox's commitment to invest in and grow logistics capability across the country, extending his appreciation to our long-term customers there.
We broadened transport operations in the growing Cambodian mining sector, introducing new multi-modal road and rail haulage services that promptly move time-sensitive cargo from local ports to our customer mine sites. This work expands Linfox's services in Cambodia and opens the door to further business opportunities in this high growth Southeast Asian market.
Two new major Linfox-managed DCs will soon go live to service our customer Hindustan Unilever Limited. A new automated facility in Sumerpur will connect four facilities via conveyor into the DC's robotic palletisers, in addition to an automated storage and retrieval system serviced by a smart automatic pallet shuttle. The second new high-performing operation in Rajpura will service the Punjab region and employ almost 150 local team members.
Meanwhile, the Linfox Indonesia Unilever team was awarded Best Warehouse Operation, Best Innovation Performance and Top Vendor Performance at Unilever's 2023 Vendor Workshop.
These awards applaud our team's effort and the passion that underpins our partnership – congratulations to all.
We are immensely proud to see our 27-year partnership with Lotus's continue, along with the extension of our 17-year relationship with Minor Food Group, and YUM's decision to build on our successful six-year alliance. This show of trust opens doors for future growth and proves that at Linfox, our customer commitment is always for the long-haul.
LIG recently welcomed two specialist regional business development experts to build supply chain opportunities across the group.
Andrew Prout joins our Resources and Industrial portfolio with a strong background in business development, operations and customer engagement. Peter Melville will build the Consumer and Healthcare business with his skills in strategic business development and solutions across sectors such as FMCG, retail and healthcare. They will work on growing strategic business opportunities with expansion into Cambodia, Laos and Vietnam a key objective.
We also marked International Women's Day in March, celebrating the broad achievements of LIG women by sharing their unique and powerful voices, and hearing more about how we can better embrace diversity and inclusion within logistics.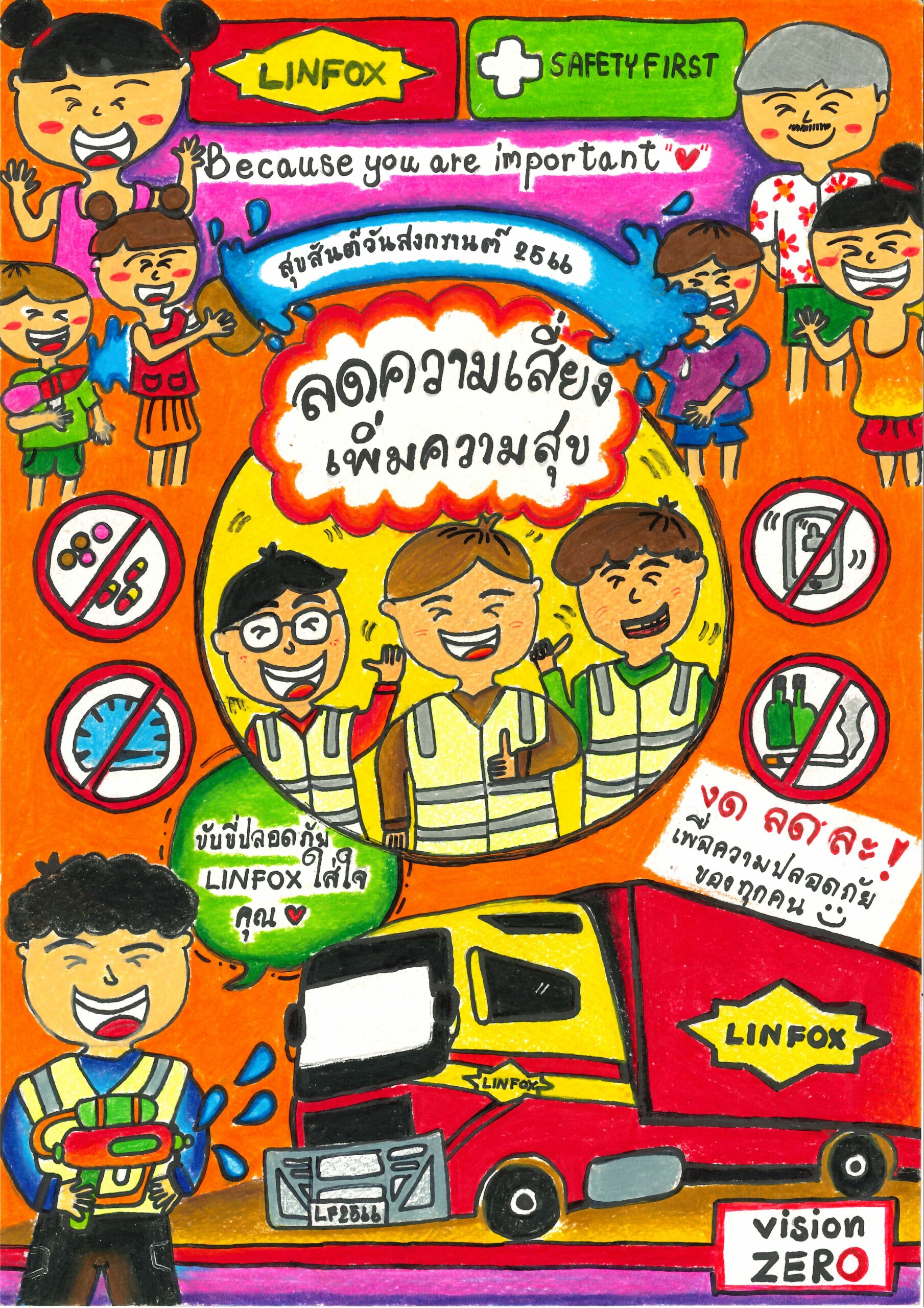 Songkran is always a cause for celebration in Thailand, but sadly it is marked by increased road accidents and fatalities.
To aid road safety awareness during the festival, Linfox Thailand created the Songkran Safety Together, Stronger campaign.
This emphasised how we can be safer on the road and onsite, with video messages from our leaders and real stories from team members about how to make 'safety stronger'.
A drawing competition reinforced the message amongst children of Linfox team members.
We are all saddened at the sudden passing of LIG board member Simon Crean, and the team here in Asia send our condolences to his family and friends. Simon's integrity and humility was inspirational, and he was a pleasure to work with. He will be greatly missed.