Linfox has partnered with a global consumer goods customer to design and build yet another automated distribution centre, the first for them globally.
"Since soil was turned at the greenfield western Sydney site in May 2019, an impressive 30,000 square metre facility has emerged to transform what was a largely manual warehouse operation," said President Consumer and Healthcare Group, Kylie Fraser.
"What takes its place is a bespoke goods to person picking solution, ushering an exciting new chapter for our valued customer."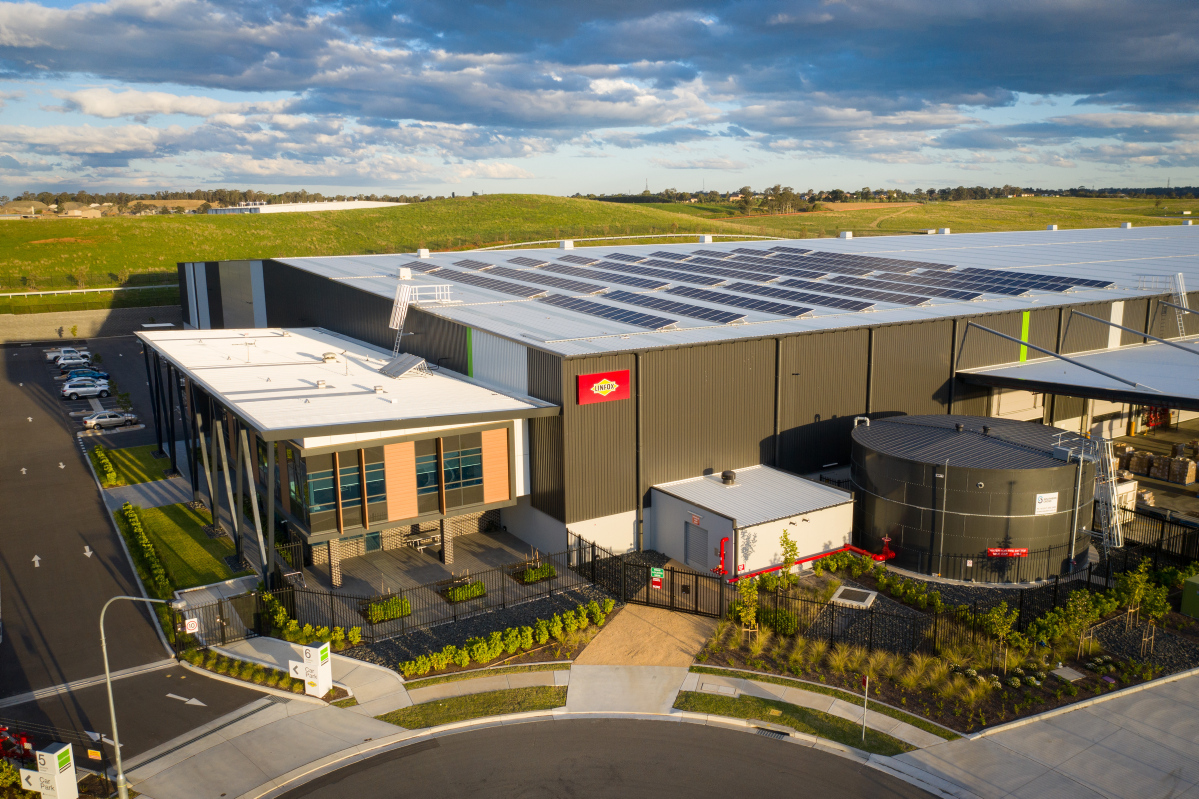 Specially designed for the customer's business profile and unique product requirements, the solution accelerates goods to market within Australia and New Zealand, flexing to meet customer demand.
The Swisslog AutoStore automation is tailored for fast, accurate, secure and clean picking of smaller high-value goods in a more compact space compared to conventional warehousing.
"As with many fast-moving consumer goods businesses, our customer must be able to prepare for sales uplift through grocery, department stores and major pharmacy channels," said Kylie.
Demand peaks occur through regular promotions and events such as Mothers' Day, Christmas and online flash sales.
"The system allows volumes to be catered for accurately and efficiently, adjusting for capacity as required," explained Kylie.
"It also gives our people the chance to gain new knowledge and skills in technology-enabled warehouses."
The solution was designed with safety in mind by reducing manual handling and slips, rips and falls risks. It also stores non-dangerous and dangerous goods across six different classes, maintaining storage segmentation for the latter, with each class safely stored in its own designated grid region.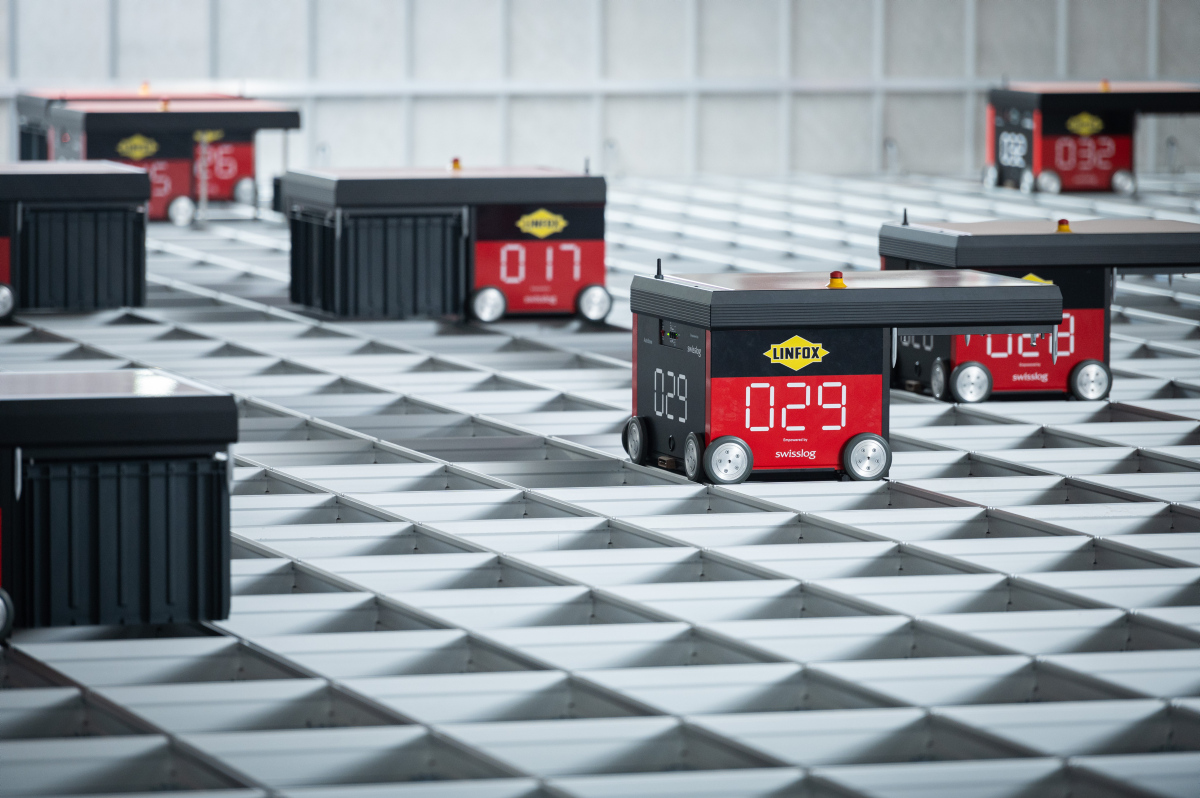 Working smarter
Automation and robotics are fast becoming the choice of advanced customers for warehouse operations.
This solution is a perfect example, with 45 robots to put away and retrieve 20,000 totes, servicing six pick workstations and two replenishment workstations.
Linfox General Manager Analytics and Design Services in Information Technology (ADIT), Kari Banick explains: "Intelligent robotics optimise orders, retrieve and present them to selection ports. This enables highly efficient and accurate supply of individual units by eliminating the travel involved with manual order selection. The system also uses storage space much more efficiently."
"Linfox's customer understanding and automation expertise helped perfect this automation development, in partnership with the automation experts, Swisslog."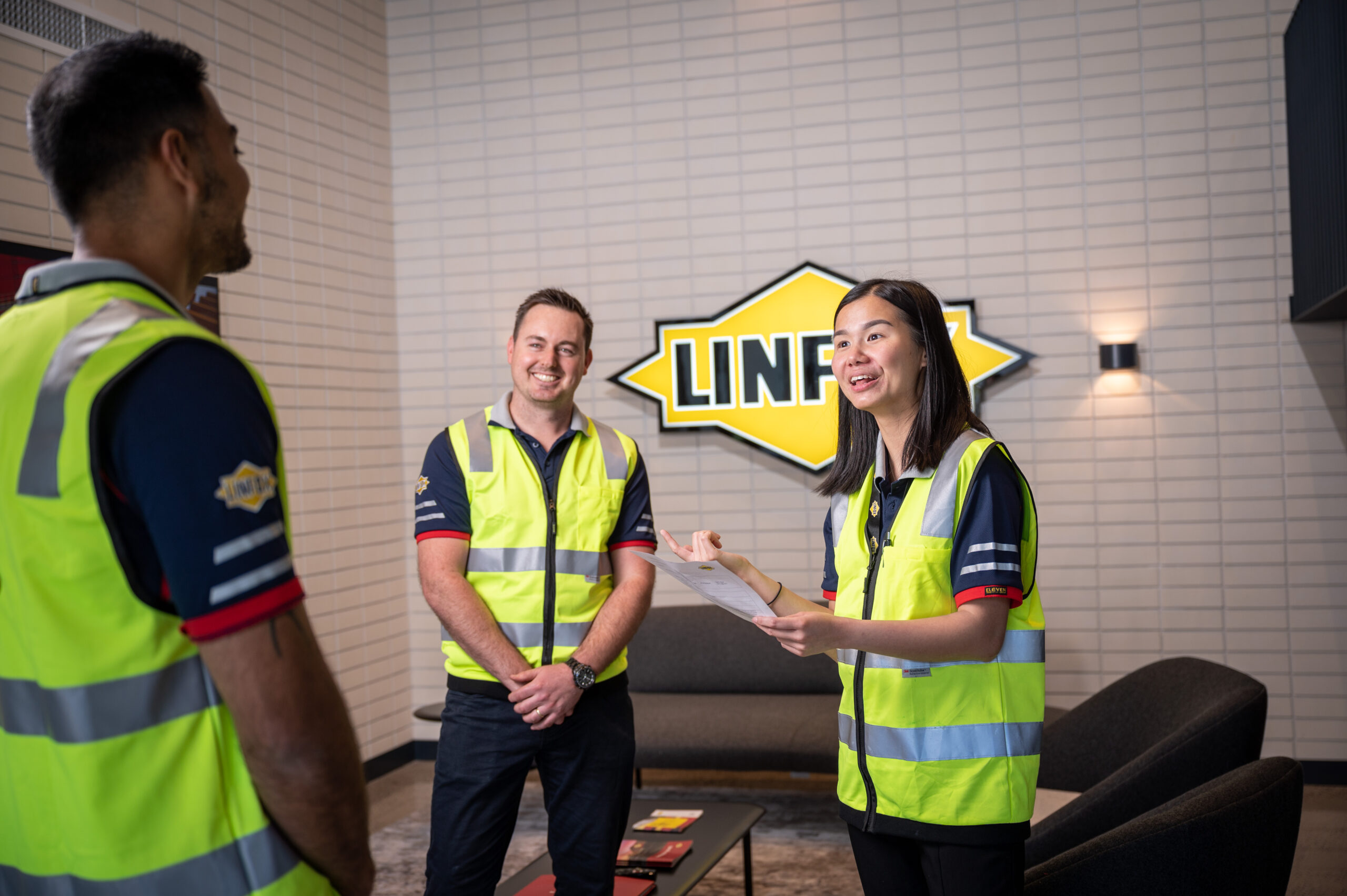 Clever collaboration
Smart solutions like these start with high performing teams, explains Kari: "Together with key customers, partners and in-house experts, Linfox is creating better operational models using business insights to lead technology solutions."
Linfox understands that to meet changing customer needs, it must equip customers to be more agile, fast and flexible.
This is why traditional supply chain models need to be enhanced through intelligent future-ready technology, like automation.
The automation solution
20,000 totes stored in a high-density grid of closely stacked columns, 16 totes high
45 robots to put-away and retrieve totes
2,000 pallets of stock able to be stored at any time
6 picking workstations
2 replenishment workstations
3 freight sort and pack lanes
Totes retrieved through the Linfox Warehouse Management System to a picker working on four orders at a time
Finished orders travel via conveyor to packing stations
External picking allowed for between the grid and pack stations
Mid-range SKU movement and low to mid hit-rate order profile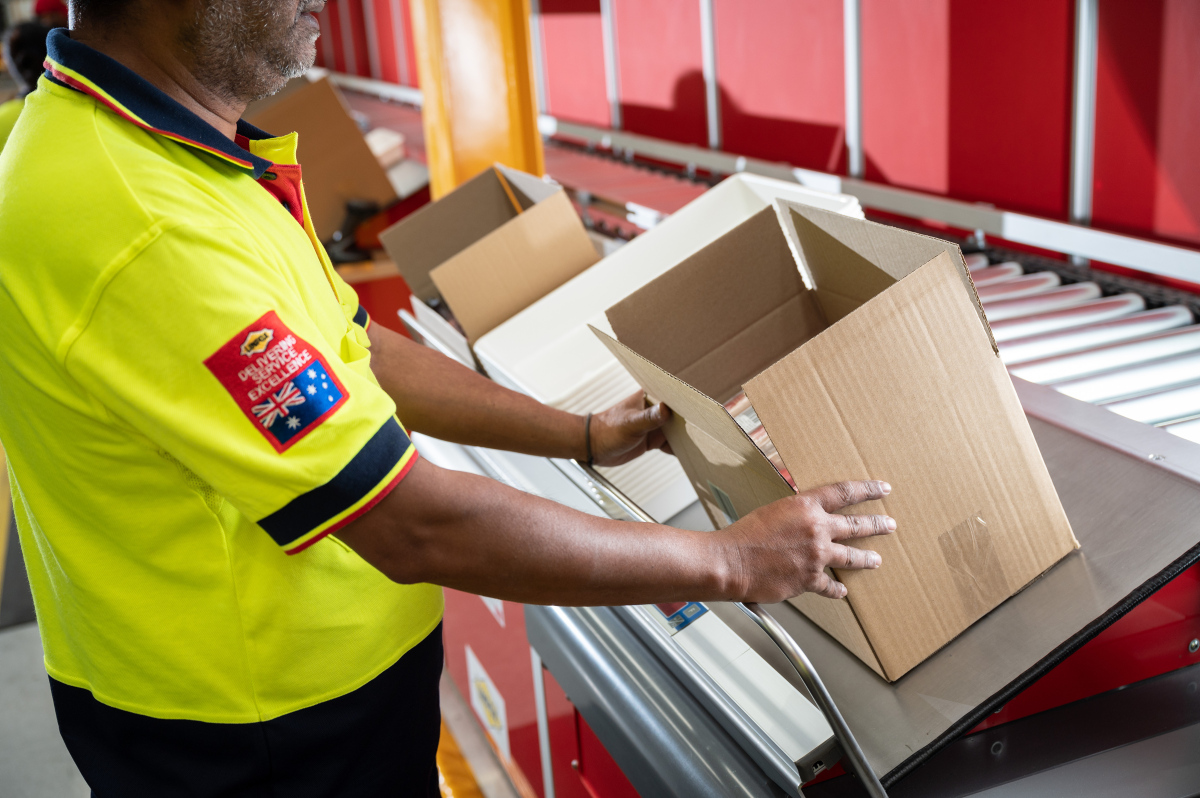 Driving efficiency and scale
Increased productivity through higher pick rate: 350-380 lines picked per hour
High demand orders completed within a tight daily deadline
Smaller footprint required for pick path and storage
Increased storage density – saves around 60 per cent of space compared to conventional racking
Artificial intelligence resets product layout in the grid to optimising picking time
Larger SKU range
Higher accuracy and scalability
Improved traceability
Operational process flexibility
Ease of expansion
Backed by Swisslog's intelligent SynQ software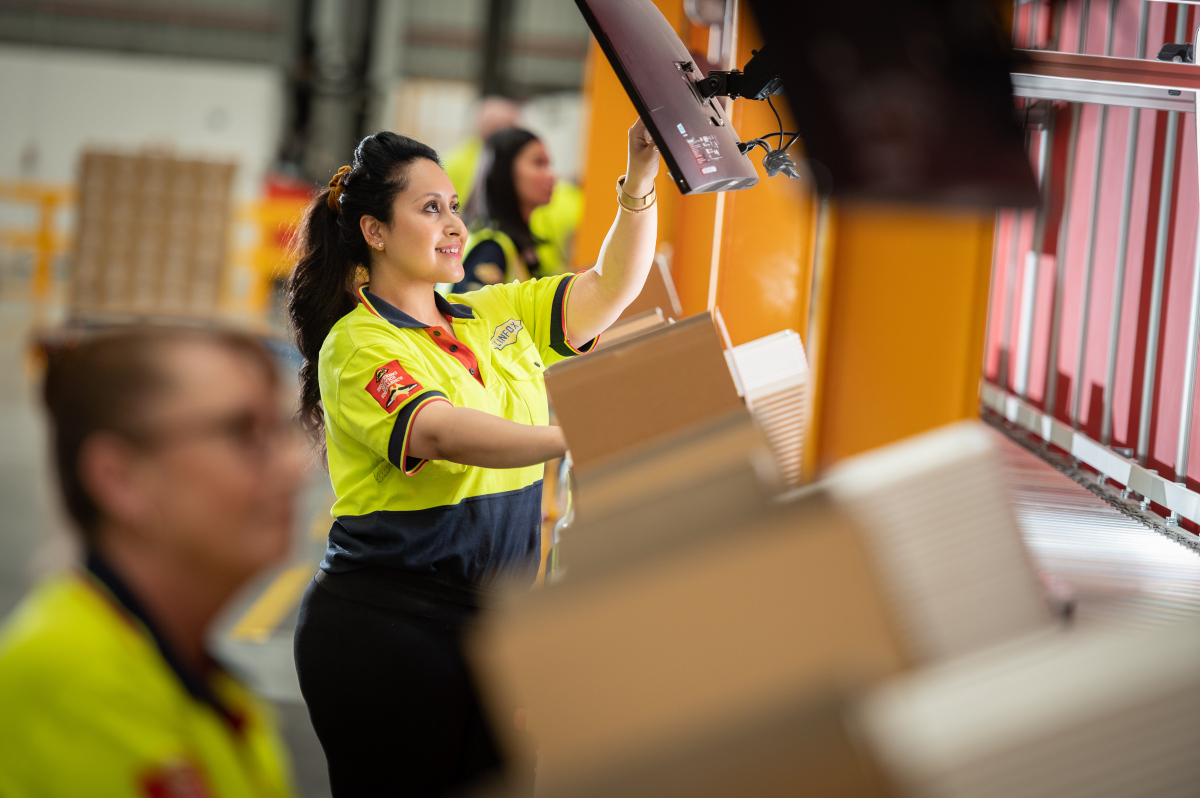 A sustainable operation
100kW solar panel system with approximately 342 modules fitted

Solar is currently offsetting more than 20 per cent of the site's grid consumption
Moving towards summer, the increased solar generation will further bolster efficiencies

50,000 litre underground rainwater harvesting tank, able to capture rainwater from the roof. Rainwater is then reused in toilets and onsite landscape irrigation.
LED lights throughout warehouse and office areas. The lighting is also driven by motion sensors to turn off during times of low/no activity
Linfox: In automation to stay

"Linfox is successfully progressing two new warehouse automation solutions for major Australian brands. We look forward to sharing more soon about a new smart sortation system for a retail giant, and another AutoStore installation for a large consumer goods customer. Our automation expertise is boosting efficiency and capability for our customers, readying their supply chains for a post-COVID world."

Mark Mazurek

CEO Linfox Logistics Australia and New Zealand