Linfox has evolved to serve Kmart's supply chain needs over five decades.
In 1969, a Linfox truck made its first delivery to Kmart's flagship store in Burwood, Victoria.
Today that partnership is in its 53rd year. The department store giant now trusts Linfox to safely transport thousands of Kmart products from its New South Wales distribution centre to some 77 stores throughout the state.
This includes 26 new Target conversion stores, 11 of which are newly rebranded K hub stores opened to service the state's regional communities.
Owned by leading Australian company Wesfarmers and part of the Kmart group (which includes Kmart, Target and Catch), Kmart operates 325 stores throughout Australia and New Zealand, offering a broad range of apparel and general merchandise products.
"This is one of our proudest relationships and is based on shared values and goals", said Linfox General Manager General Merchandise, Andy Gissing.
"Our commitment to outstanding customer solutions, expert logistics advice, safety and compliance has seen our partnership endure through the decades."
Linfox supports this important supply chain with a modern, safe and dedicated fleet of numerous prime movers, trailers and manual handling equipment.
"We also have a skilled team of Linfox drivers designated to this valued customer," said Andy.
"Their deep understanding of the Kmart business and operations grows each time they work a shift."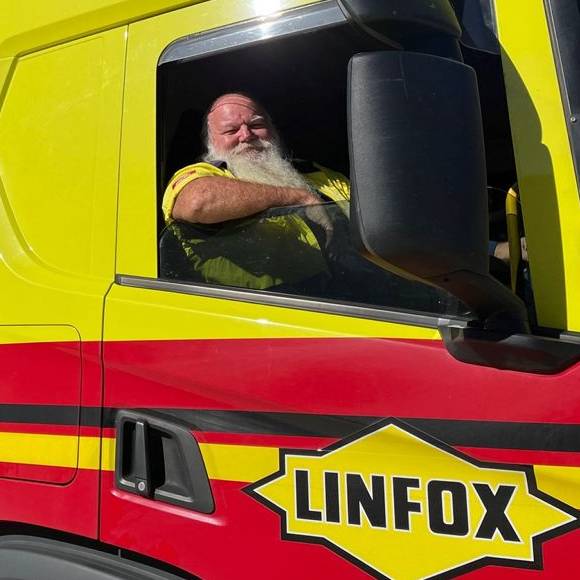 Dedicated for three decades
Linfox driver Neil has committed his expertise to the Kmart partnership for more than 30 years.