Sustainability commitments are worth little without the support of Linfox people, customers and suppliers. The business strives to reduce zero net scope 1 and 2 emissions through its GreenFox program.
In recent months, CEO Linfox Logistics Australia and New Zealand, Mark Mazurek addressed stakeholders and industry leaders about Linfox's plans to achieve this.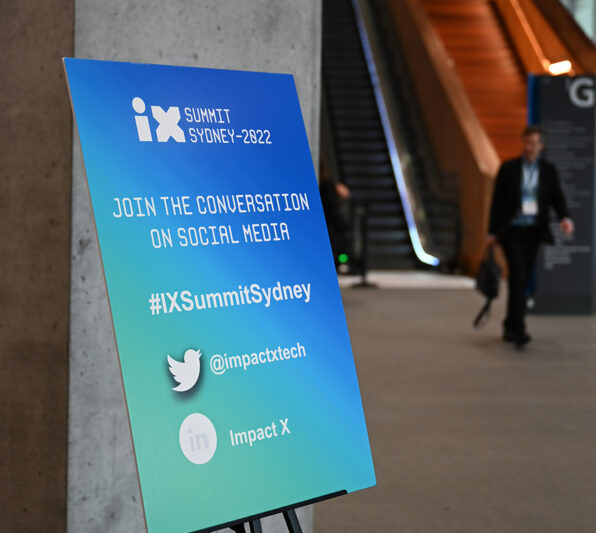 Impact X Summit
Can a little Aussie logistics company change the world of transport?
Mark posed this question to the Impact X Summit audience in Sydney in November.
The summit promotes accelerated action on net zero emissions from industry and investors across Australia and the Asia Pacific region.
Mark said, "Environmental commitments require plans, policies and supporting actions.
"Linfox is trialling six electric trucks in Australia, with more to come in the next year.
"Our GreenFox program is supported by 188 GreenFox Champions who influence team members to act sustainably onsite.
"We are purchasing grid-supplied renewable electricity from largescale solar and wind generators to help make several major Linfox sites carbon neutral.
"This will also be supported by using LED lighting, on-site solar generation, battery storage, waste reduction, landfill diversion programs and renewable grid electricity at these sites.
"Our bold new DC in Willawong in Brisbane will soon be Carbon-Neutral Certified. The site sets the standard for other facilities, having received 5 Star Green Star certification from the Green Building Council of Australia.
"Excitingly, we recently completed a significant LED lighting replacement program at existing sites, with more than 7,000 units installed in Australia.
"We continue to divert more product onto rail by investing in national railhead operations alongside major rail precincts as we prepare for the Australian Government's Inland Rail Project, due for completion in 2027.
"We are proud of these achievements but recognise that we must do more as strive to deliver our targets and help our customers achieve theirs."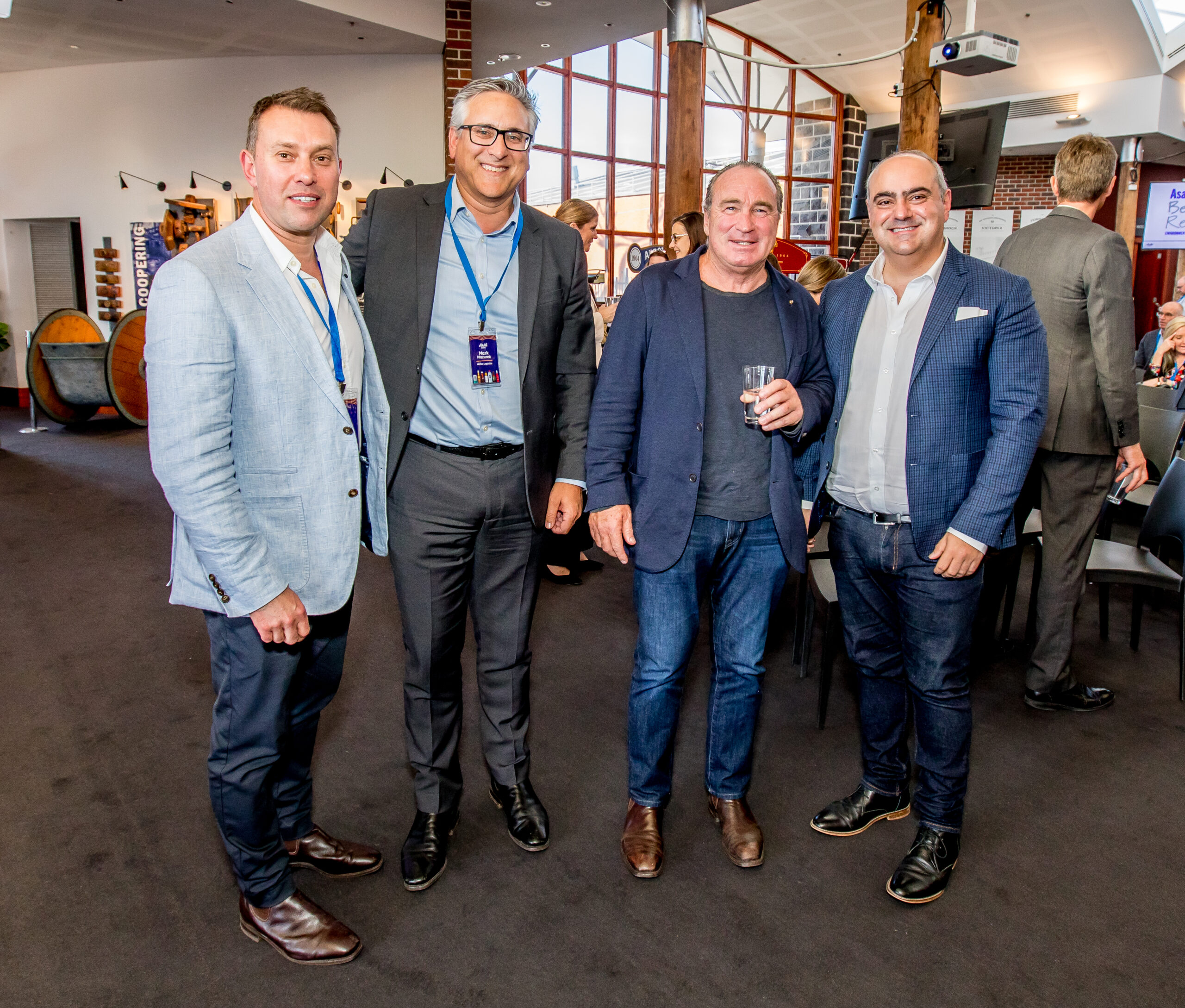 Asahi Beverages Sustainability Forum
Scope 3 emissions: telling the full story
Scope 3 emissions are coming under greater scrutiny as companies commit to increasingly ambitious sustainability targets.
Image: L-R: Group Chief Procurement and Sustainability Officer, Asahi Beverages, John Tortora, CEO Linfox Logistics ANZ, Mark Mazurek, Executive Chairman Linfox Pty Ltd, Peter Fox AM, Group CEO, Asahi Beverages, Robert Iervasi.
Speaking at the Asahi Beverages Sustainability Forum in Melbourne, Asahi Beverages Group CEO Robert Iervasi said: "We are determined to do more than make vague and distant promises that gather dust.
"That's why we've already made some incredibly important transformative and tangible changes to become more sustainable".
For Asahi Beverages this means partnering with companies that share a joint commitment to emissions reduction.
Linfox Pty Ltd Executive Chairman, Peter Fox AM and Mark Mazurek attended the forum to learn about Asahi's ambitious sustainability agenda.
Addressing colleagues after the event, Mark said: "Employee, business and consumer demand for investment in decarbonisation initiatives is increasing.
"Our customers are under pressure to minimise their indirect contribution to emissions as part of their Scope 3 emission reduction initiatives.
"Linfox is proud to support Asahi Beverages to reach its ambitious sustainability targets, with the trial of the first mass-produced electric truck of its size in Australia for its VB brand."
The Volvo FL all-electric truck for VB is one of six being trialled across the Linfox fleet. Already, the six vehicles have reduced emissions compared to their diesel-fuelled counterparts, with a total distance of 70,000km travelled.