With crowds gathering and the gates set to open, the ever-popular Albert Park race was one of many large events cancelled to protect the community from the rapidly emerging threat of COVID-19.
Thanks to an expert Linfox team, the mammoth 2020 Australian Formula 1 Grand Prix construction effort was completed on time, ready to commence the event.
Linfox National Project Manager Resources and Industrial, Tony Comito, has managed the specialist Linfox Grand Prix ground team for more than two decades. When the race didn't proceed this year, his team did not miss a beat.
"Our team of more than 40 people transported, installed and removed more than 3,000 concrete barriers weighing thousands of tonnes, along with other event infrastructure including fencing, general admission stands and tyre buffers" said Tony.
"The team is onboarded in September, then commences safety and operational process training in October before starting the build in early January.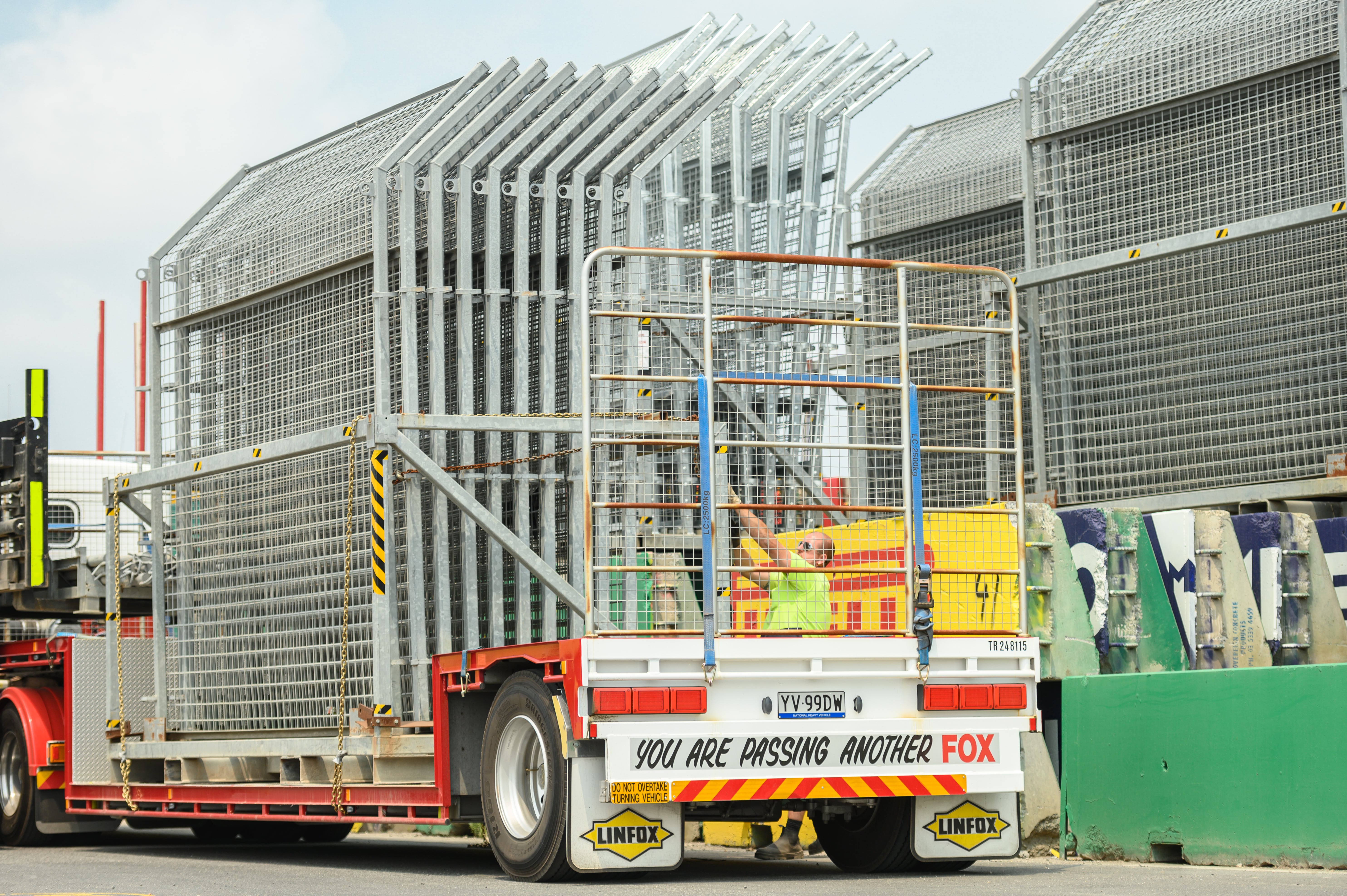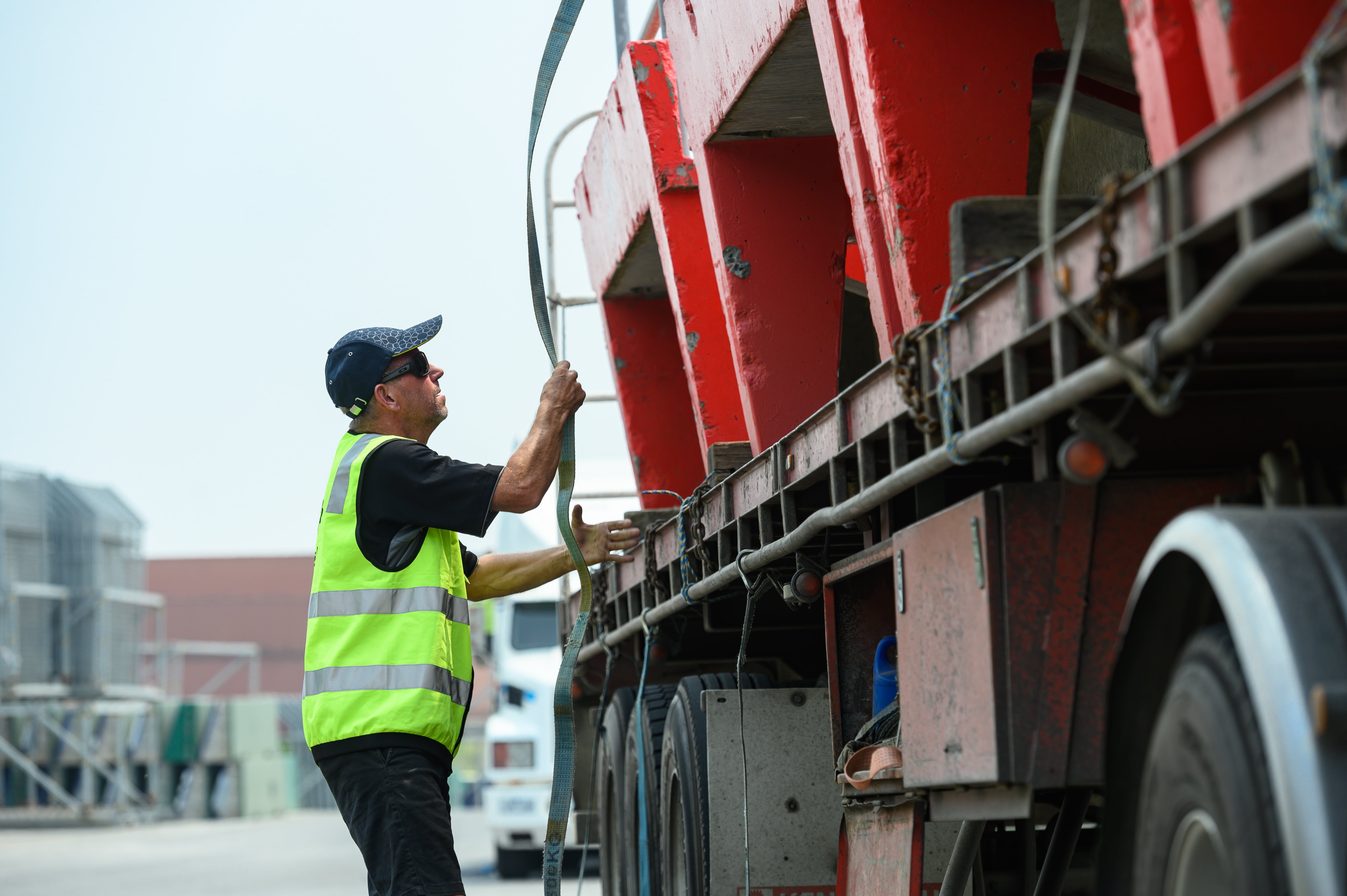 "The site also undergoes strict safety and compliance audits and completes the Linfox Stop for Safety program," he said.
Linfox National Manager Resources East, Ben Hill was proud to oversee the build. "Despite the race itself not going ahead, Linfox made an outstanding contribution."
"In a process that takes around 12 weeks, our specialist team lends supply chain expertise to convert the Albert Park precinct to a world-class Formula One racing track," he said.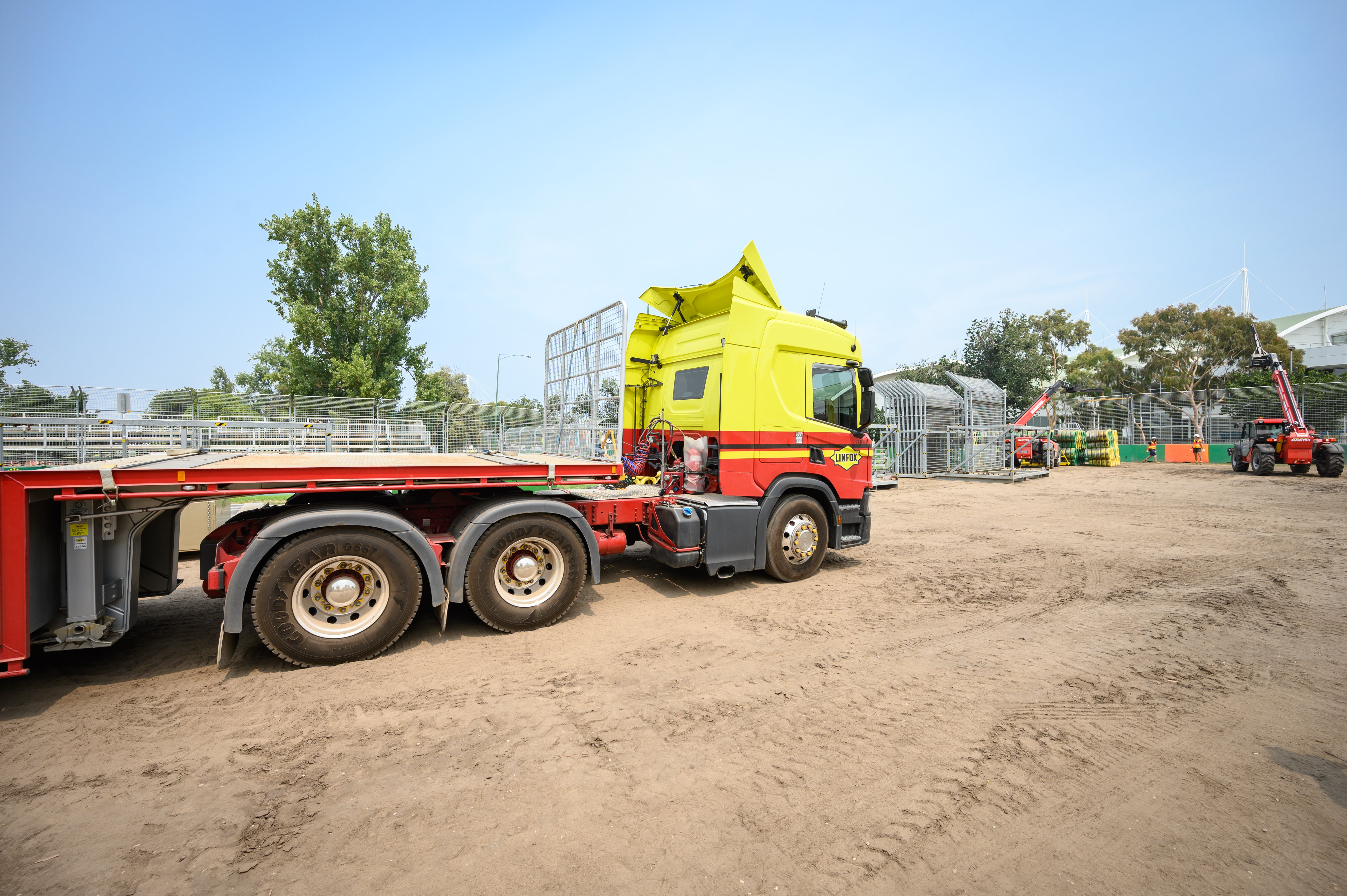 "The team then disassembles the infrastructure, returning the site to its usual parkland setting."
Linfox's proud partnership with the Australian Grand Prix Corporation began in 1996 when the event moved from Adelaide to Melbourne.
"It's great to support an iconic Melbourne motorsport event, with such widespread impact on the local economy and Melbourne's global image," said Ben.
"Linfox's strong safety commitment, customer focus and reliability will continue to play an important part in the success of future events."