New fleet continues to roll in as Linfox invests in modern vehicles, rail containers and handling equipment to safeguard Australian supply chains and support a growing national freight task.
With more people and freight on the road, Linfox is consistently replacing outdated vehicles and equipment to protect drivers, customers, communities and the environment.
Ongoing fleet renewal means the latest safety and technology features are always available to provide essential protection throughout the supply chain. It also improves fuel efficiency, lowers maintenance costs and minimises vehicle downtime. In turn, the improved transport lead times yield more sustainable and cost efficient customer outcomes.
Customers also expect real-time tracking, accurate information and timely deliveries. Modern vehicles with the latest technology systems help Linfox provide visible and reliable operational outcomes.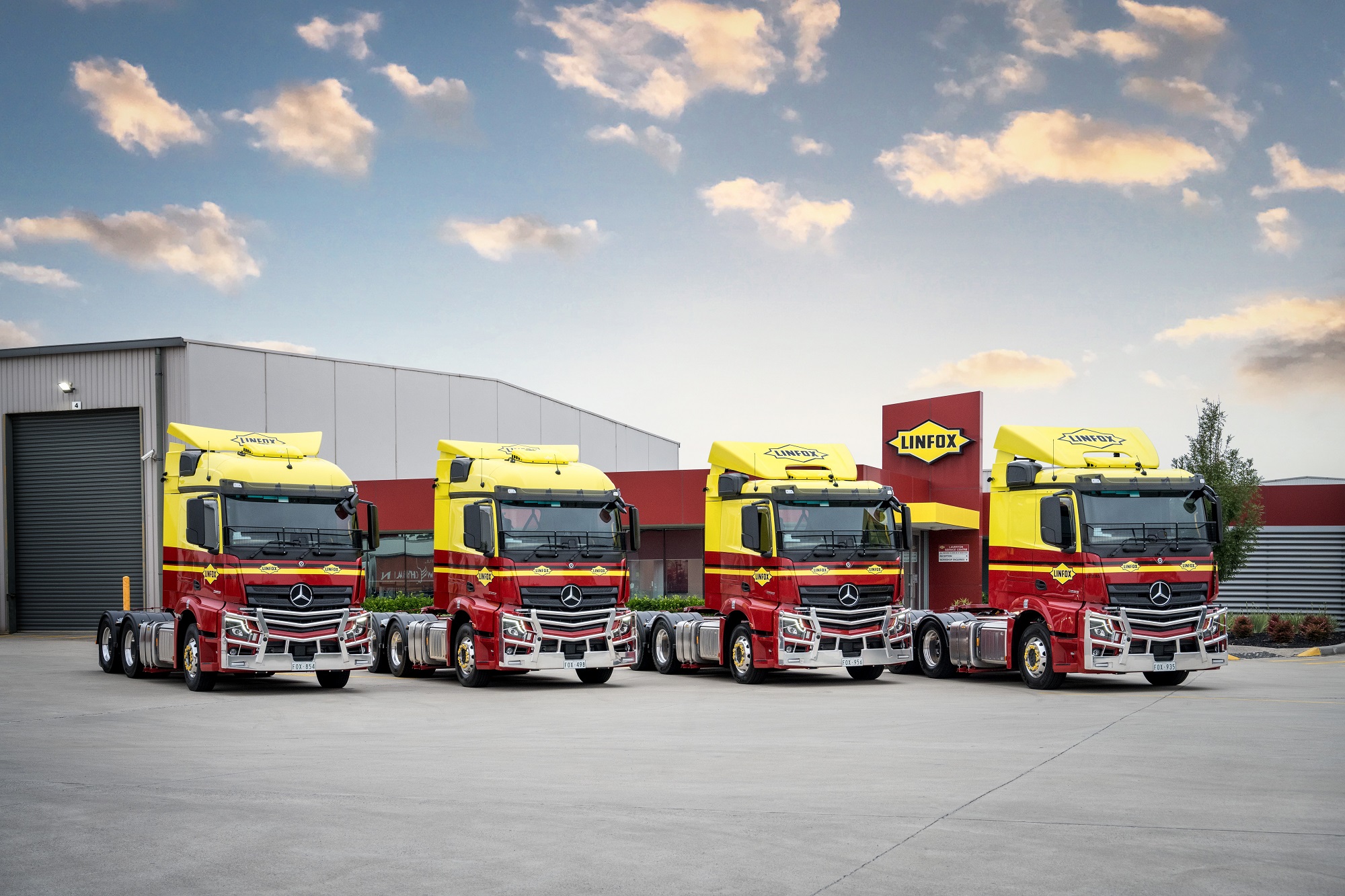 Importantly, new fleet and equipment enhance environmental outcomes. Eco-friendly vehicles with lower emissions can help Linfox mitigate environmental impact as it strives for a greener future.
Image: New prime movers and trailer sets pass through the Linfox Service Centre in Victoria, before getting on the road for Linfox customers across Australia.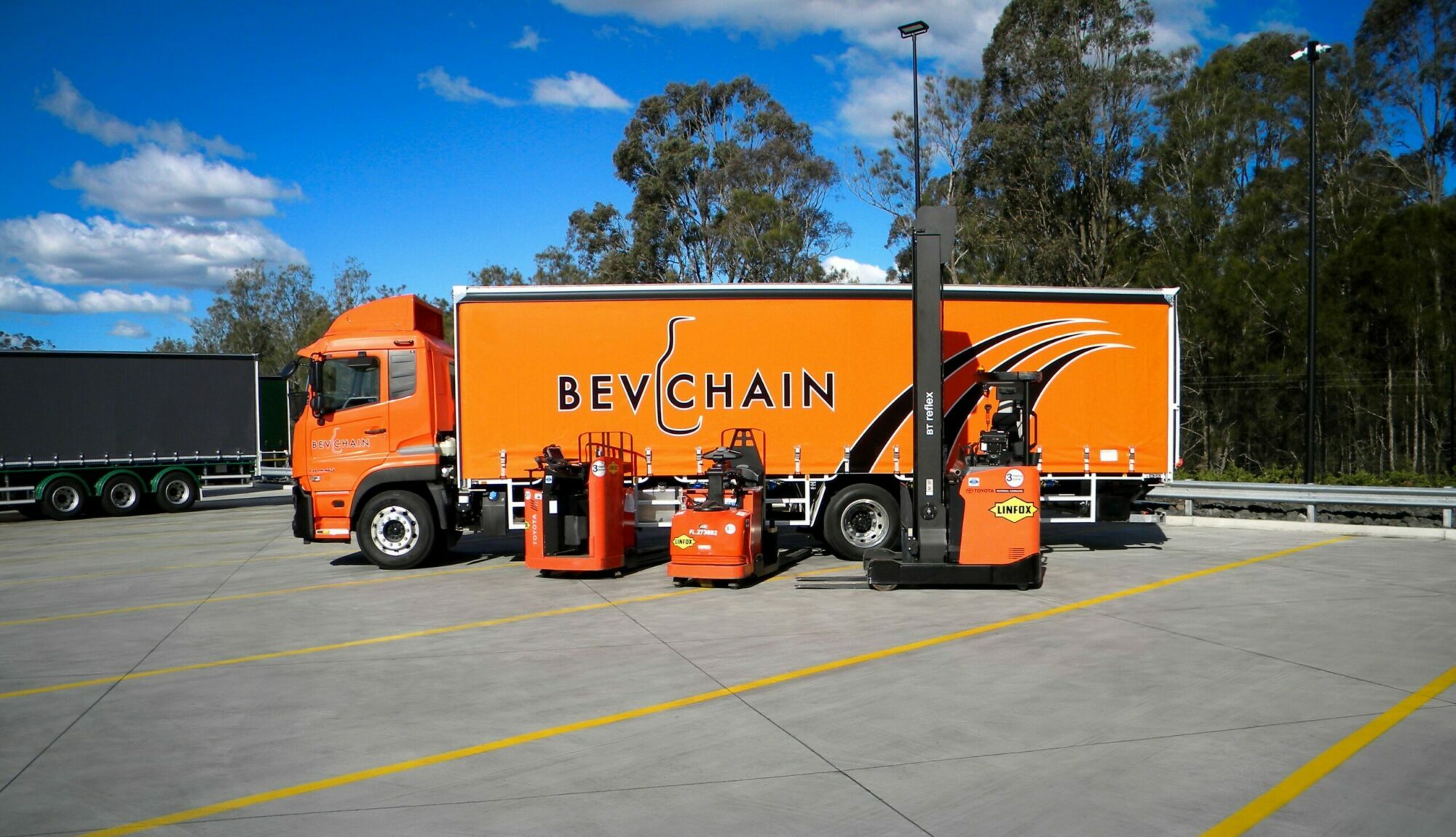 Linfox also continues to invest in advanced handling equipment designed with efficient warehouse operations in mind, to improve space utilisation, reduce energy consumption and minimise waste.
Image: New BevChain handling equipment includes end rider pallet movers; centre-ride pallet movers and sitdown single reach trucks, for efficient warehouse loading, unloading, picking and replenishment functions.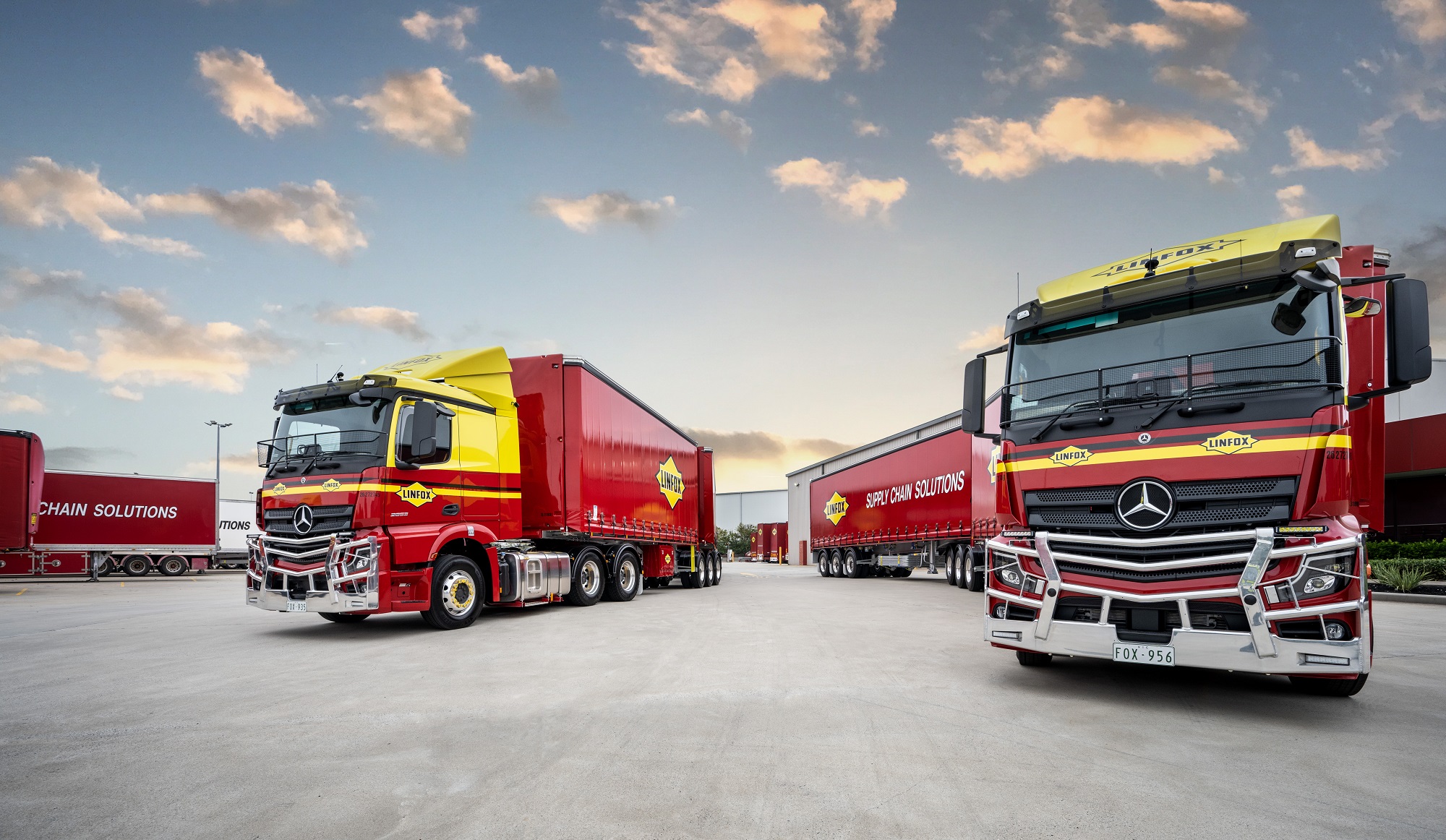 "Linfox's strong relationships with our fleet suppliers and our willingness to invest for growth allow us to design better, more bespoke transport solutions that move the nation's freight in a more sustainable way," said Linfox President Fleet and Procurement, Ray Gamble.
"These are particularly important as our customers evolve, especially those with specialised product needs such as bulk fuels, mining and resources."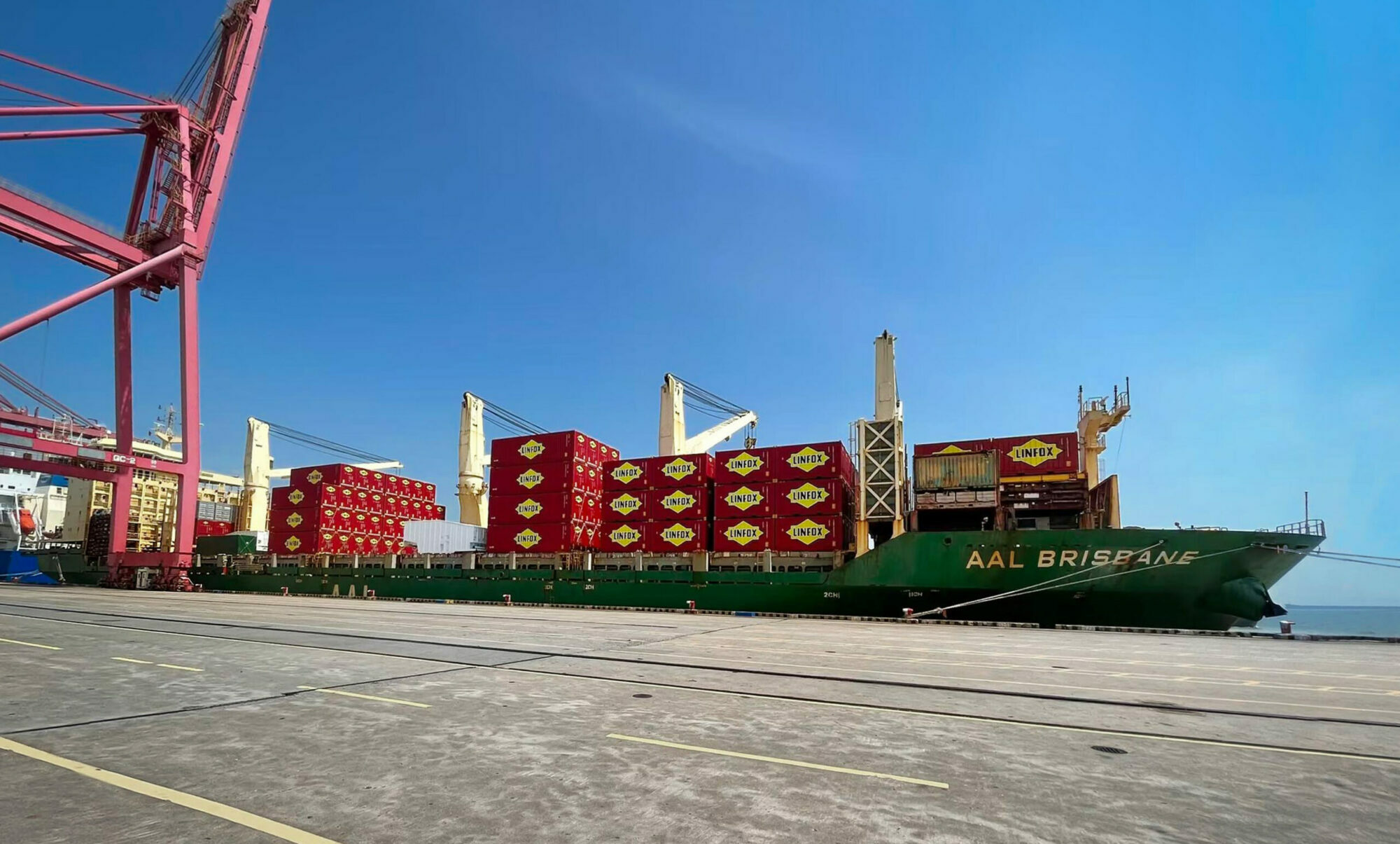 Huge container commitment moving more freight to rail
A substantial order of almost 1,100 Linfox rail containers made an impressive sight as they awaited the journey via sea to Australia.
Linfox's order includes both ambient and temperature-controlled refrigerated containers backed by the latest monitoring technology. The 20 and 40-foot container investment will bolster Linfox's containerised freight capability, which aligns with its efforts to move more freight from road to rail.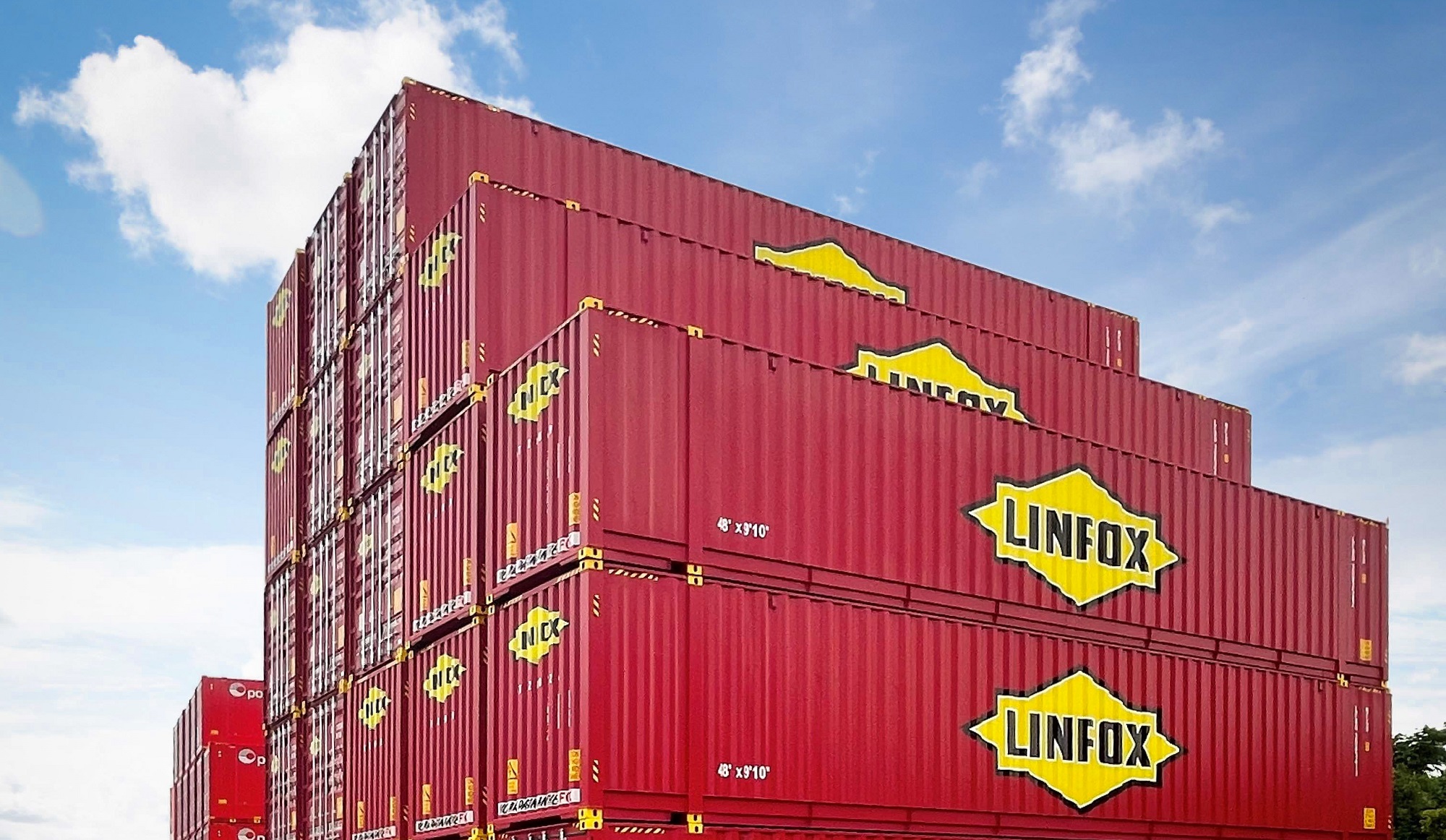 Carrying multi-modal freight
Designed to be easily carried across different transport modes including heavy vehicles, trains and ships, containers are vital for Linfox's intermodal offering.
The refrigerated containers will transport temperature-sensitive items such as food and pharmaceuticals, with integrated and tracked cooling systems that maintain a specific temperature range throughout the journey.