Linfox's new multi-modal freight terminal in Regency Park, South Australia is making impressive progress as another symbol of its commitment to sustainable, interconnected supply chains.
As global and local events challenge logistics networks, Linfox is building sites like this to protect industrial precincts for rail dedicated activities.
"Linfox's investment in a multi-customer, cross-functional facility next to the rail line will connect all corners of Australia, and is crucial to our postpandemic supply chain infrastructure," said CEO Linfox Australia and New Zealand, Mark Mazurek.
"This will keep metropolitan, regional and remote communities stocked with essential supplies in a sustainable way.
"It will also support our economy and open global export pathways for Australian manufacturers," he said.
An important part of Australia's rail connectivity, Adelaide is at the crossroads of the nation's rail network linking the east-west route between Perth and Sydney, and the north-south corridor between Darwin and Melbourne.
This central location makes it an important transit hub for the inter and intrastate freight transport of food, consumer goods, resources, agricultural and industrial supplies – particularly across the vastness of rural and remote Australia.  Adelaide's rail network is also connected to the Port of Adelaide, linking freight modes across sea, road and rail.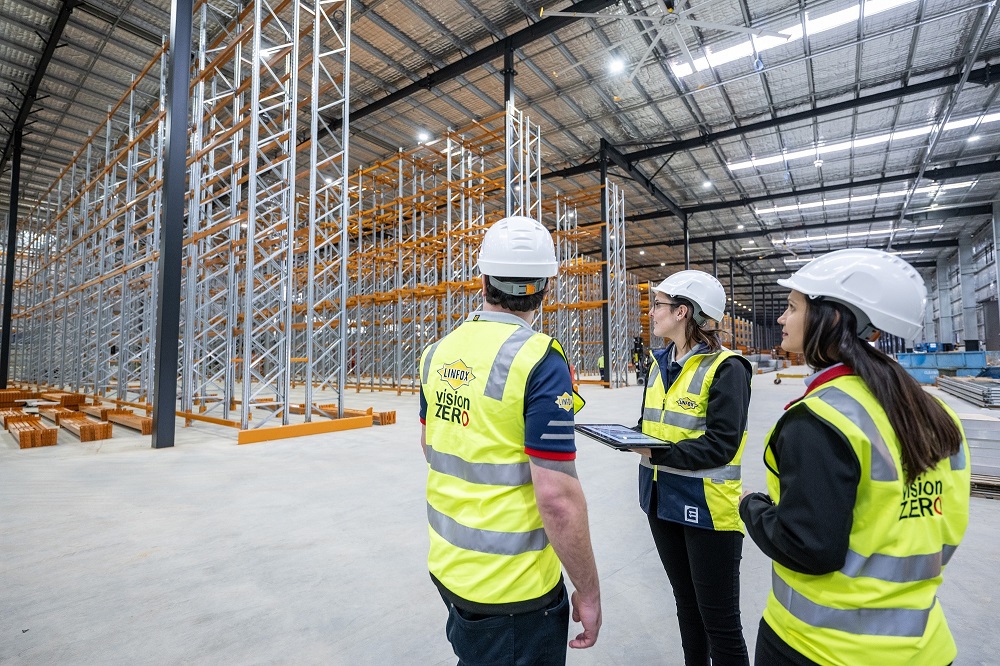 Fit for the future
With large warehouse capacity, generous container yard and crossdocking facilities, the 300 metre-long supersite is a Linfox multi-million-dollar investment of enormous scale. The world-class facility is also striving for 5 Star Green Star sustainable certification from the Green Building Council of Australia.
"This is a forward-thinking property solution for Linfox. The site's huge capacity and the rail yard on our doorstep will lower carbon emissions, reduce on-road movements and improve safety for everyone, which is consistent with our Vision Zero safety promise," said Mark.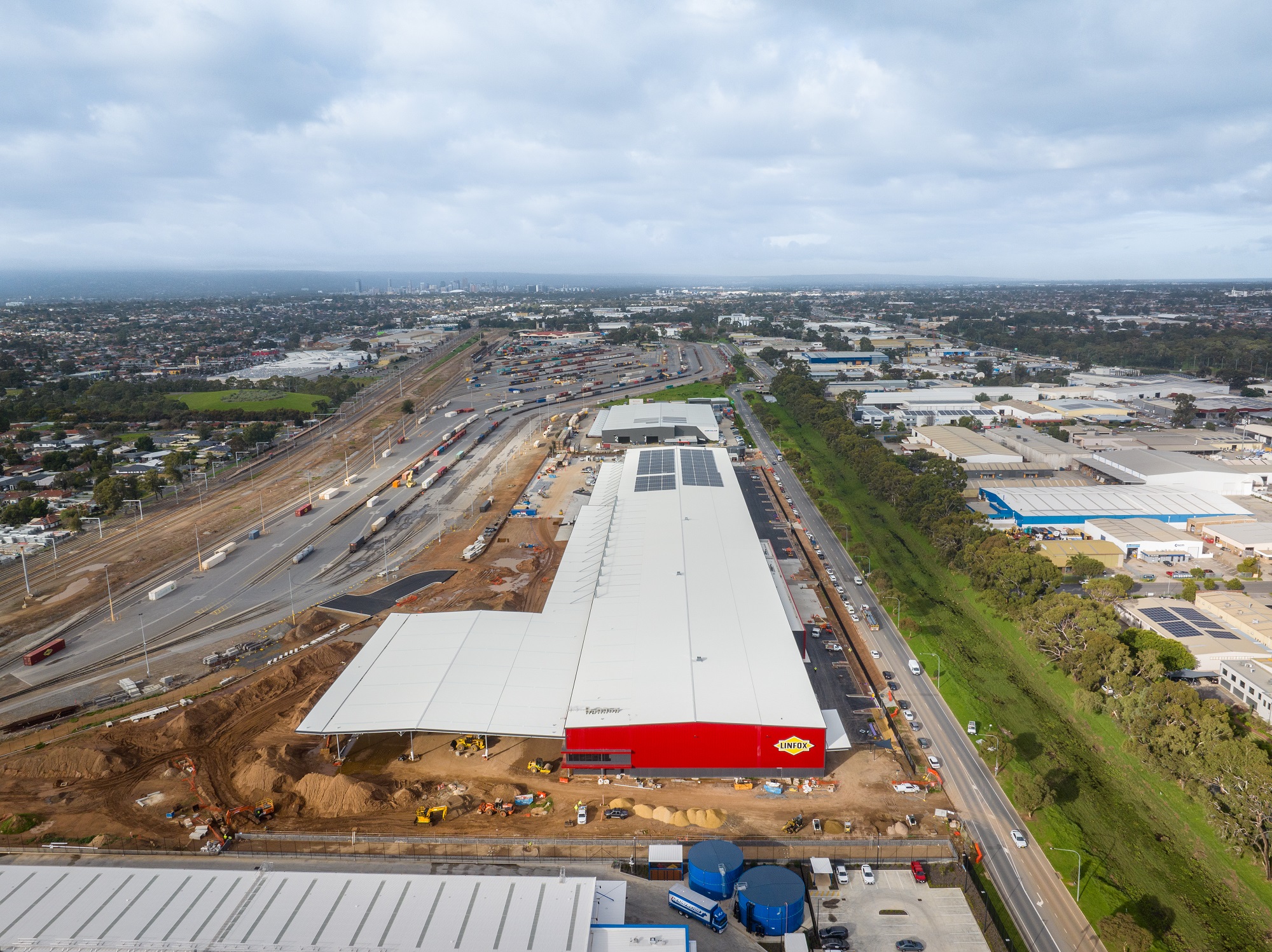 Rail carries the load
Ambient and temperature-controlled shipments are moved between Linfox's new site and the adjacent Adelaide rail freight terminal via the Pacific National-run cargo link, a productivity game changer thanks to its direct rail access.
The site's location removes an entire transport leg to and from local storage facilities, eliminating the need to queue for rail, and increasing the maximum container payload to simplify the transport task.
"Linfox enjoys productive and positive relationships with our rail providers, and this is an outstanding example of industry working together to keep our national freight movements safe, efficient and sustainable," explained Mark.
"As government investment in rail infrastructure like the Inland Rail project and other intermodal terminals continues, it makes sense for Linfox to align our property solutions with rail.
"Rail has also served the nation well as a safe and efficient transport mode during the pandemic and extreme weather events, and is particularly critical to its cold storage supply chain," he said.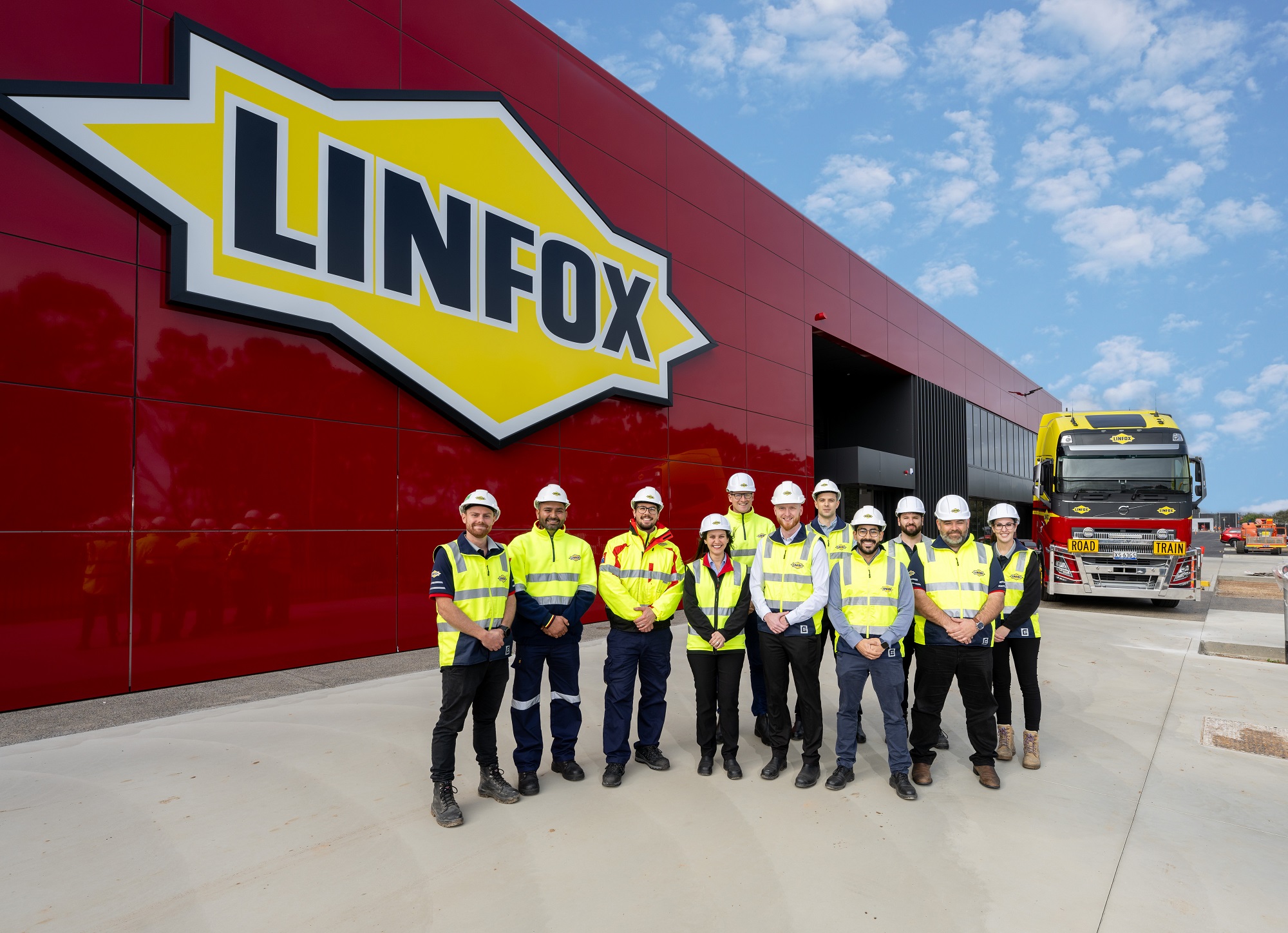 New Linfox SA home
Australian designed and built by Linfox and its construction partners, the new facility caters for multiple customers in a high security environment, consolidating Linfox's South Australian operations into one supersite. This follows similar developments in Perth, Darwin, Brisbane (Acacia Ridge), Rockhampton and Parkes.
Linfox's existing Pooraka and Wingfield operations in Adelaide will relocate to the new facility, which will also be Linfox's new South Australian state head office and home to around 90 Linfox team members.
Merging operations into a single site will empower multiple Linfox teams to better collaborate and streamline customer outcomes.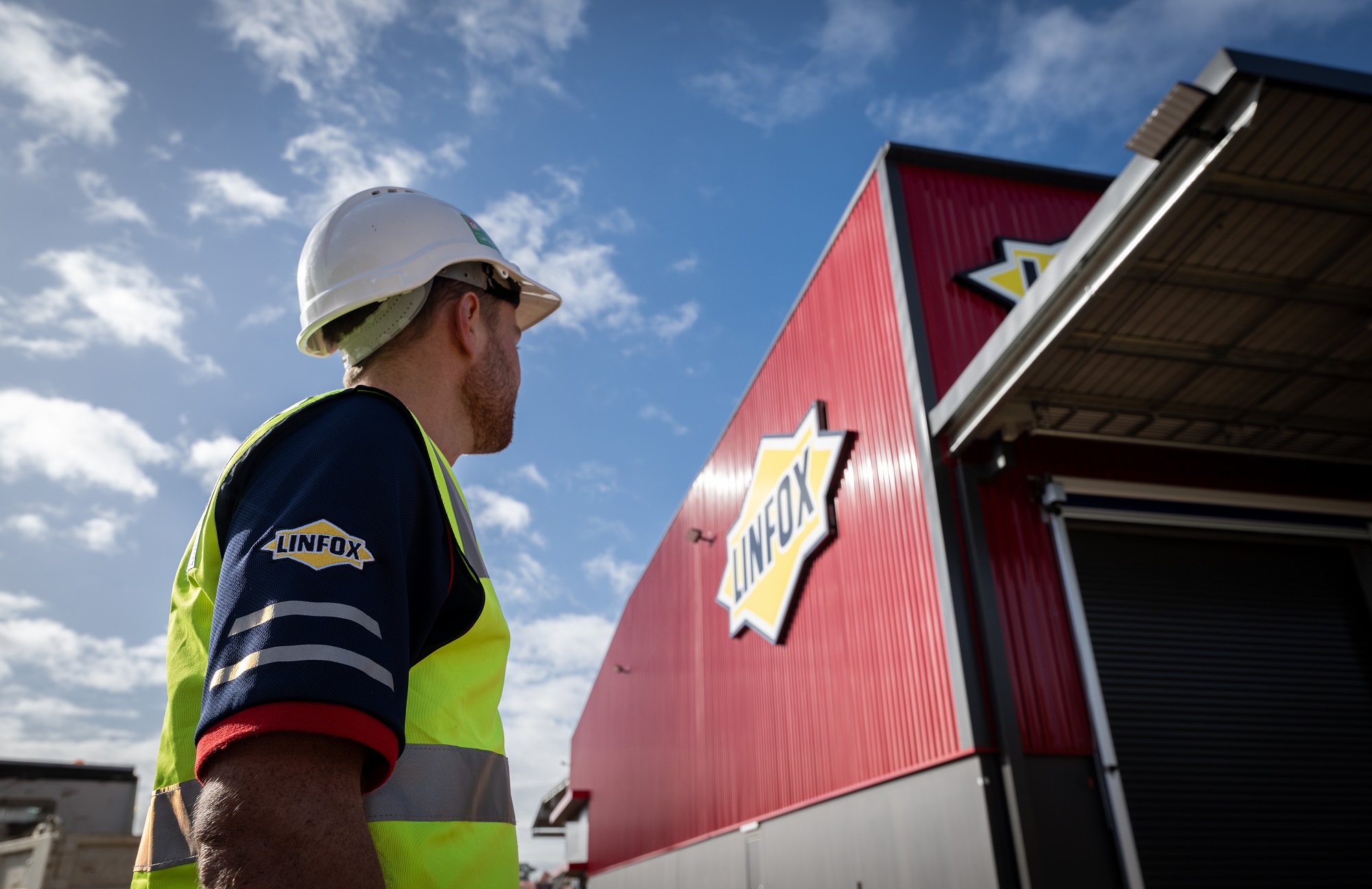 Smoother local and national operations
The versatile DC will house multiple Linfox customers with a variety of products and storage requirements across FMCG, retail, beverages, resources, industrial, consumer and healthcare.  The warehouse has been designed with customer growth in mind, with ample space for both onsite storage and cross-docking for customers now and into the future.
A substantial canopy will provide protection from weather and provide space for improved vehicle flow via multiple lanes.
The site will house and distribute goods for local South Australian and national distribution.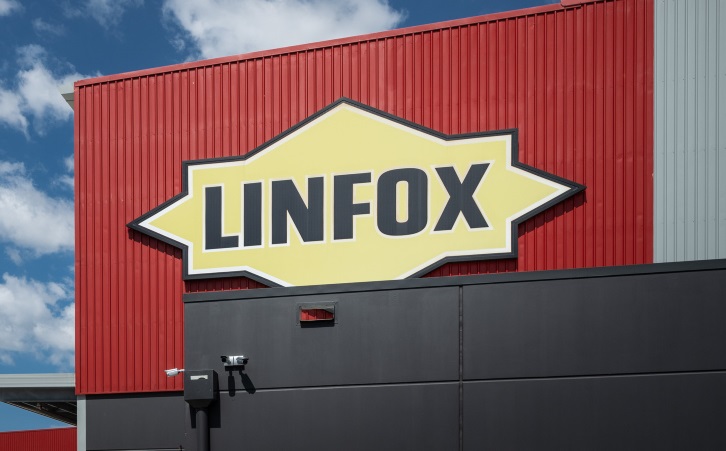 High security protection
License plate recognition system on truck entry and exit
State-of-the-art CCTV surveillance system
AI-powered search engine via multiple cameras to analyse:
License plate recognition
Vehicle and person identification and appearance
Perimeter thermal detection
Access control and intruder detection system:
Monitors all gates and doors
Customisable and scalable for customer needs
Accessible via multiple platforms including web and mobile app.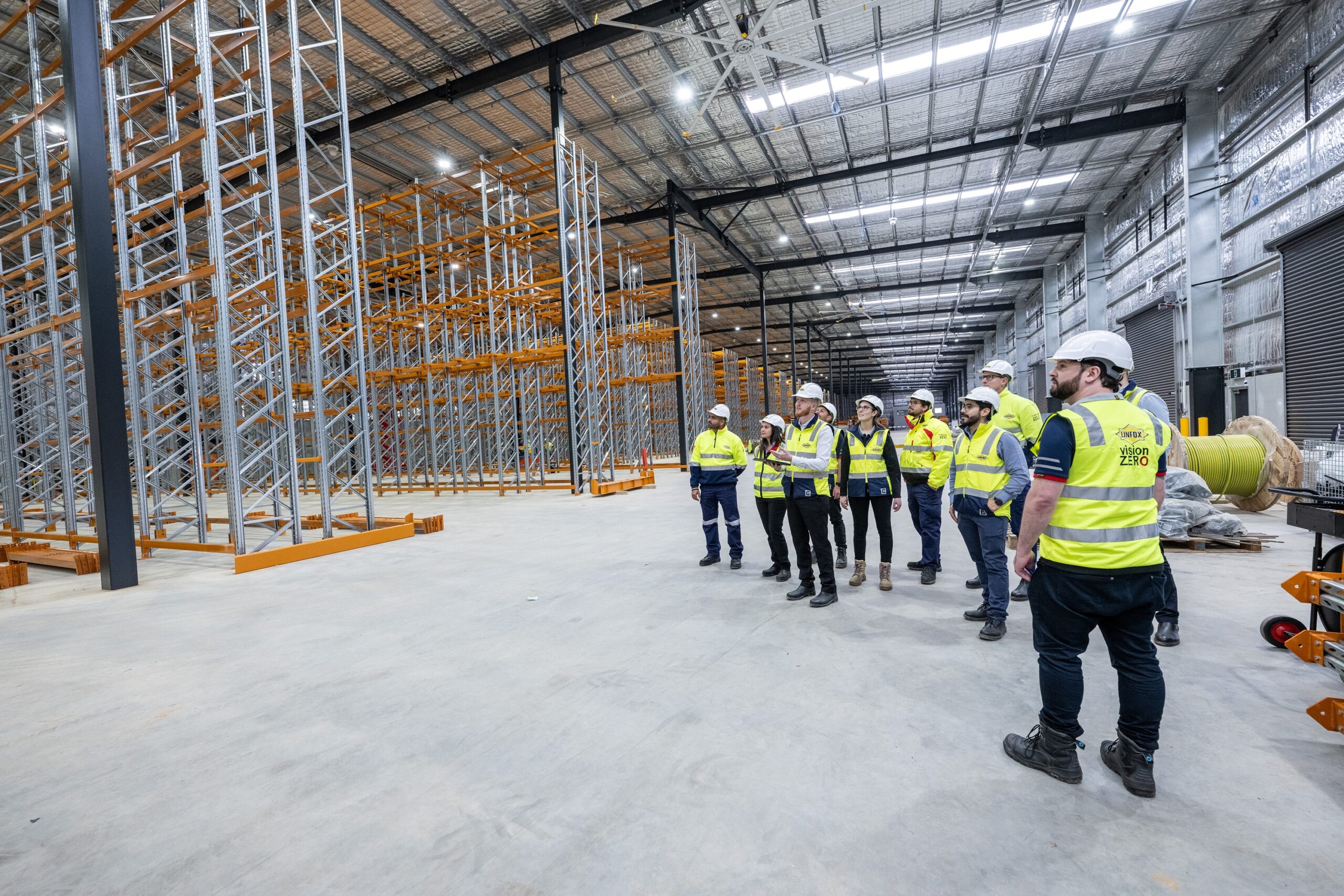 Adelaide Freight Terminal: The numbers
20,300+ square-metre building (25,000 incl canopy) on almost
7 hectares
19,000+ ambient and temperature-controlled pallet capacity
Direct connection to adjacent Adelaide rail freight terminal supporting Pacific National and Aurizon services
Up to 450 shipping containers per week through cargo link
Latest security features for 24/7 site protection.

Acting sustainably
Proximity to rail is a win for the environment.
The site also includes a substantial solar PV array – the second largest in the Linfox property portfolio after its Willawong, Queensland facility – and electric charging capability to support Linfox's growing electric fleet.
The site is designed and built to achieve 5 Star Green Star certification from the Green Building Council of Australia.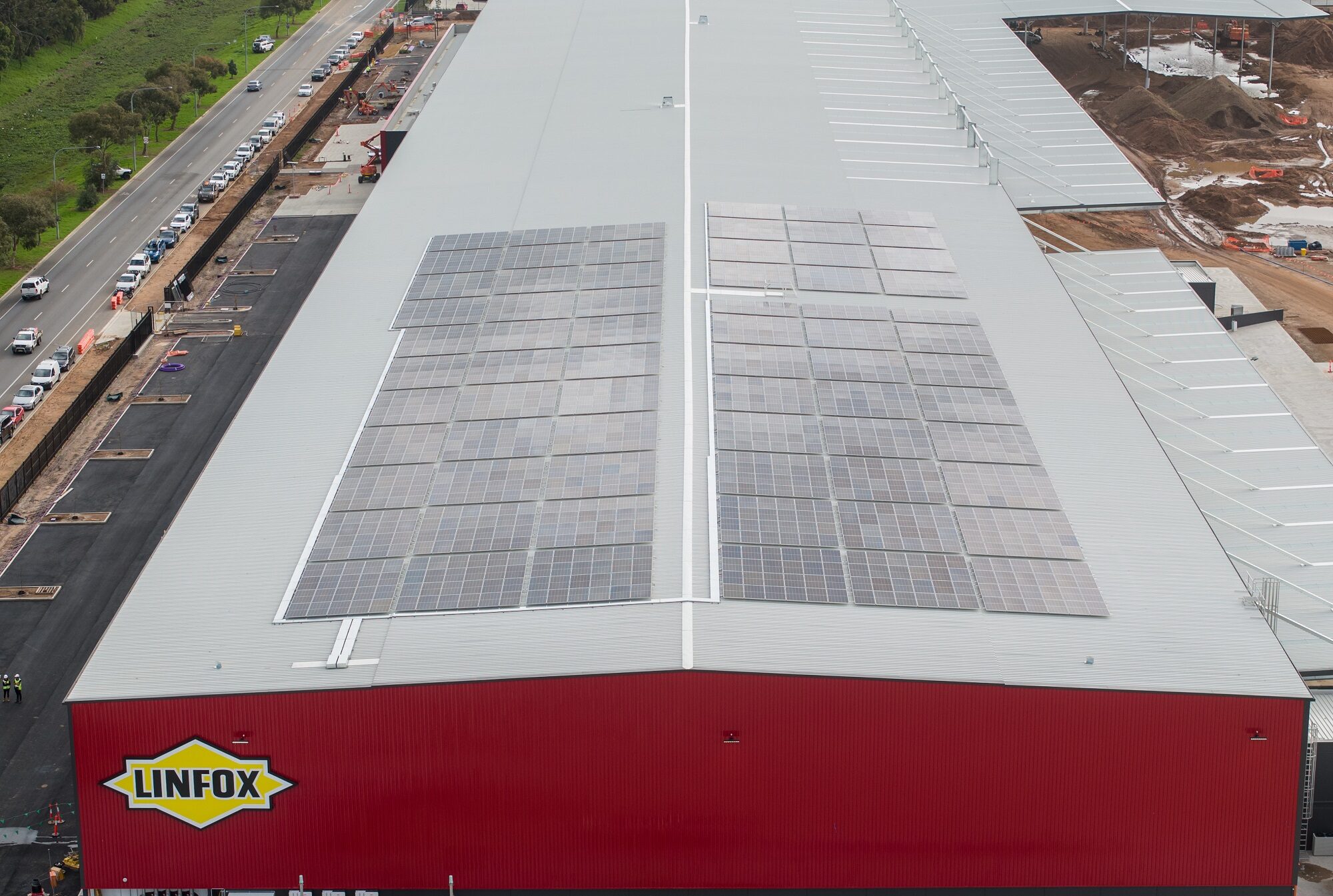 Sustainability features
700kW solar PV system
500kWh battery storage
Smart LED lighting
EV charging capability for electric battery trucks and passenger vehicles
Rainwater harvesting
Operational waste management plan towards zero waste to landfill
Climate change resilience.