Linfox is proud to celebrate the completion of a new state-of-the-art national distribution centre (NDC) to support its growing partnership with FUCHS Lubricants.
Strategically located in the industrial hub of Melbourne's west, the new Linfox-managed site is minutes from FUCHS Lubricants' Sunshine production facility and close to major freight routes, including the future West Gate Tunnel.
"This safe, sustainable, dangerous goods-compliant facility will streamline FUCHS Lubricants' supply chain, support business growth and continue its reputation for outstanding customer service," said Linfox General Manager Resources and Industrial, Clint Terbogt.
"We will also welcome some 30 new team members across warehousing, administration and customer service to the site," he said.
"This greenfield site, operated and managed by Linfox, will serve FUCHS as a new NDC to support us now and well into the future," said FUCHS Lubricants Head of Warehousing and Logistics (AU/NZ), Michael Rob.
"Consistent with our shared focus on acting sustainably, the site incorporates many features that will reduce carbon footprint and remove non-value-added tasks.
"Our new site spearheads the forging of the FUCHS and Linfox partnership, collectively embarking on a journey of enhanced service levels and capabilities," explained Michael.
"It represents a step forward for FUCHS across many facets of the business, including a platform for continued growth, servicing our valued customers across diverse industry sectors throughout Australasia."

A commitment to act sustainably
In line with Linfox's commitment to the environment, the 17,250-plus square metre facility will seek a 5 Star Green Star rating (design and as-built) from the Green Building Council of Australia.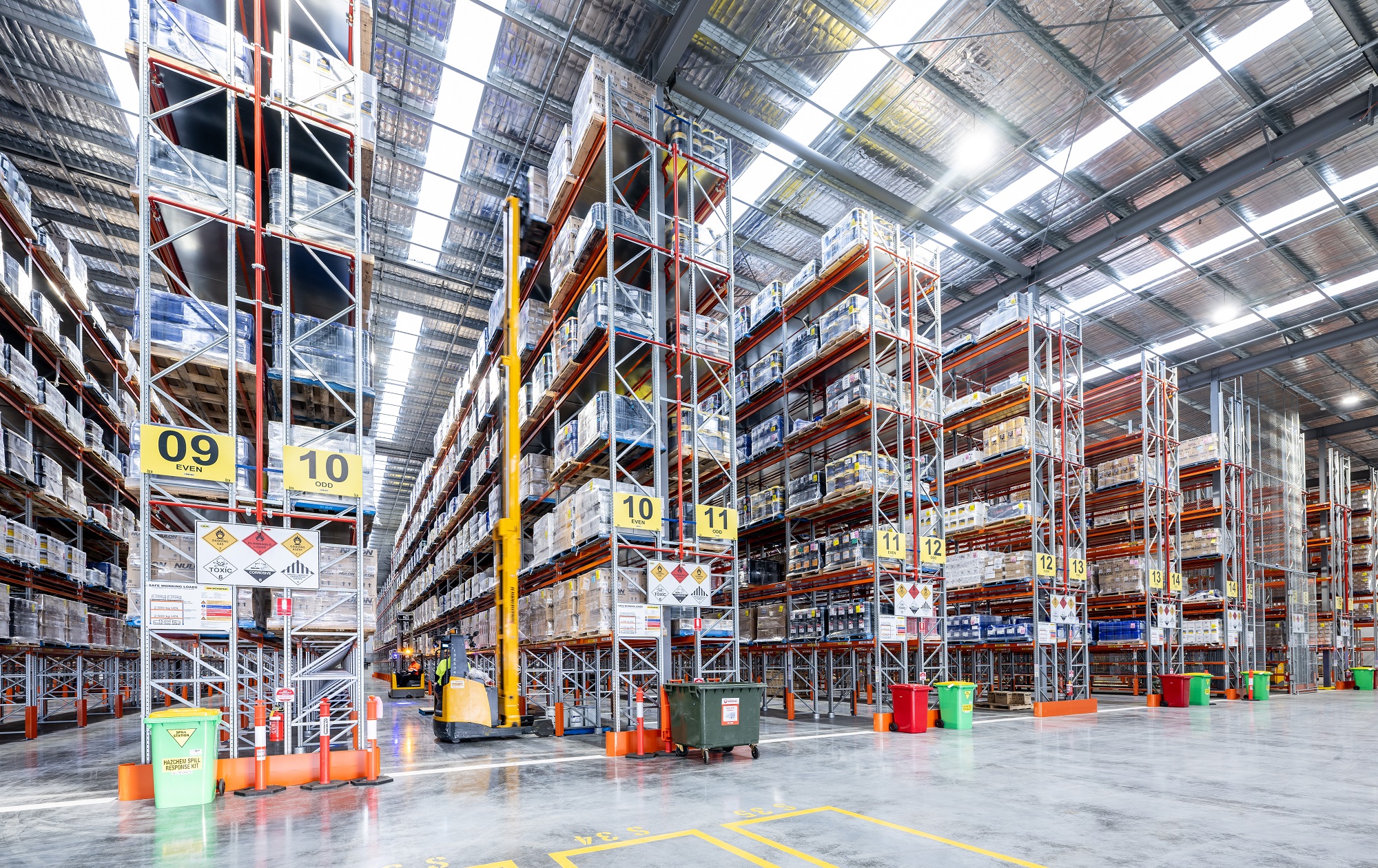 Sustainable features
Sustainable features include:
Solar PV system
Smart LED lighting throughout
Water recycling
Electric passenger vehicle and forklift charging capability
Waste management initiatives.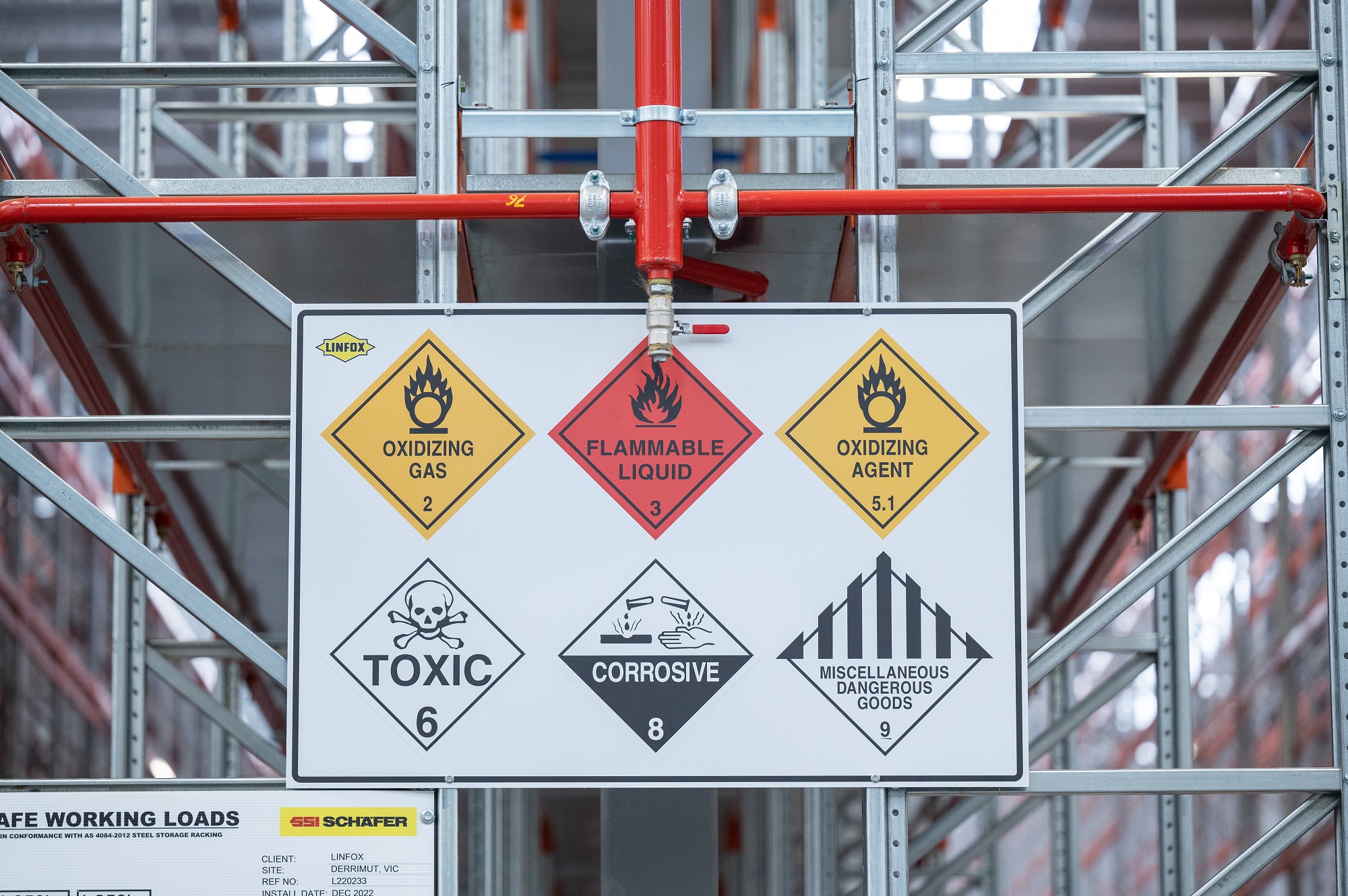 Safe and compliant for dangerous goods
The facility is designed and built with best-in-class dangerous goods safety and compliance features to protect people, products and assets:
11 aisles of in-rack sprinklers, each with dedicated ventilation
790kL water tank and pump house supports all sprinklers
Bunded facility with fire rated walls for effective dangerous goods containment
Suspended fire system ceiling above the large bulk container and drum pallet area
Ventilated loading dock roller doors
Team members will undertake Linfox's leading safety and compliance, dangerous goods awareness and site-specific procedural training.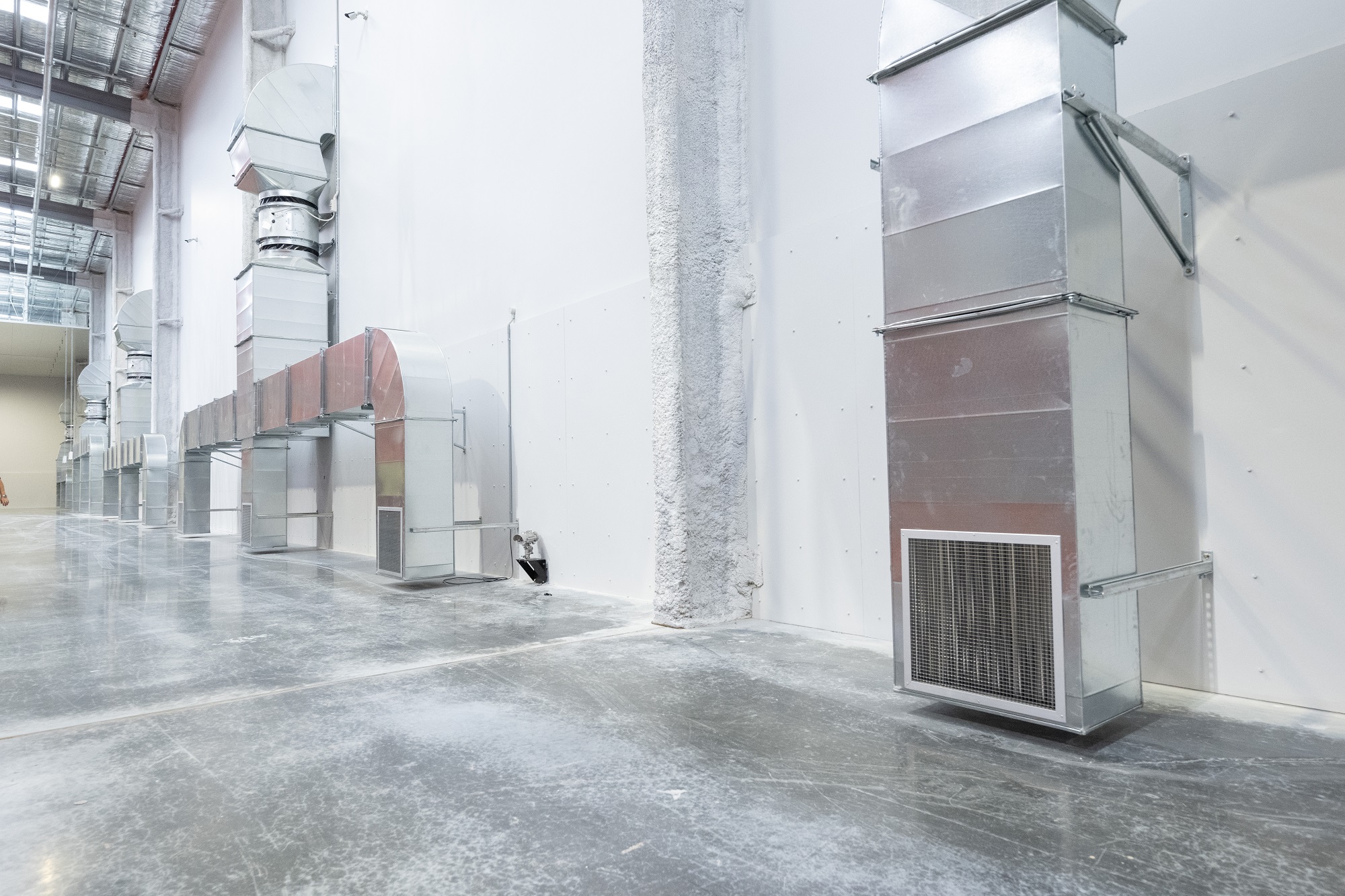 Fire-rated walls and ventilation adjacent to dangerous goods aisles.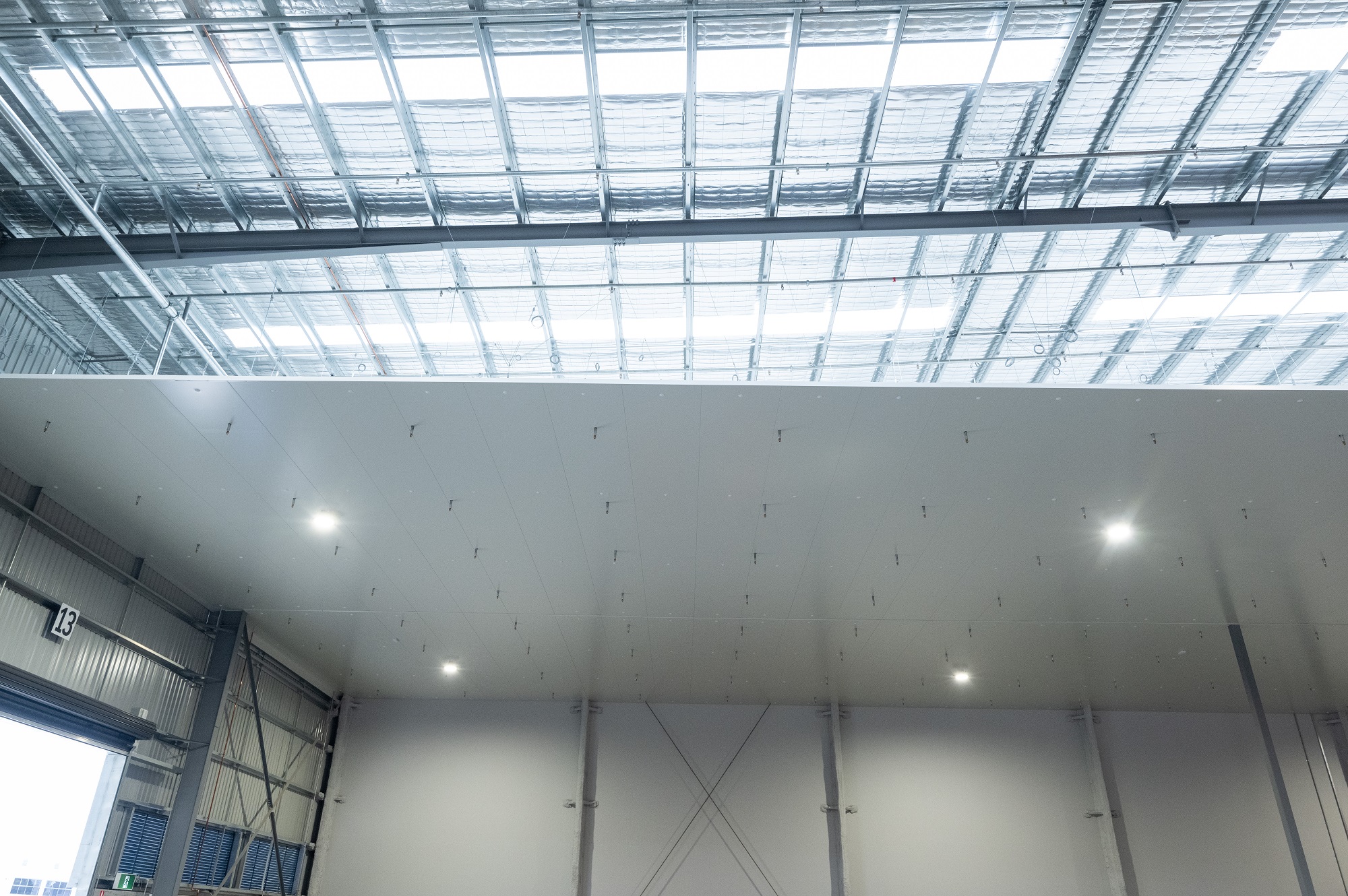 A suspended fire system ceiling protects the bulk container and drum pallet area.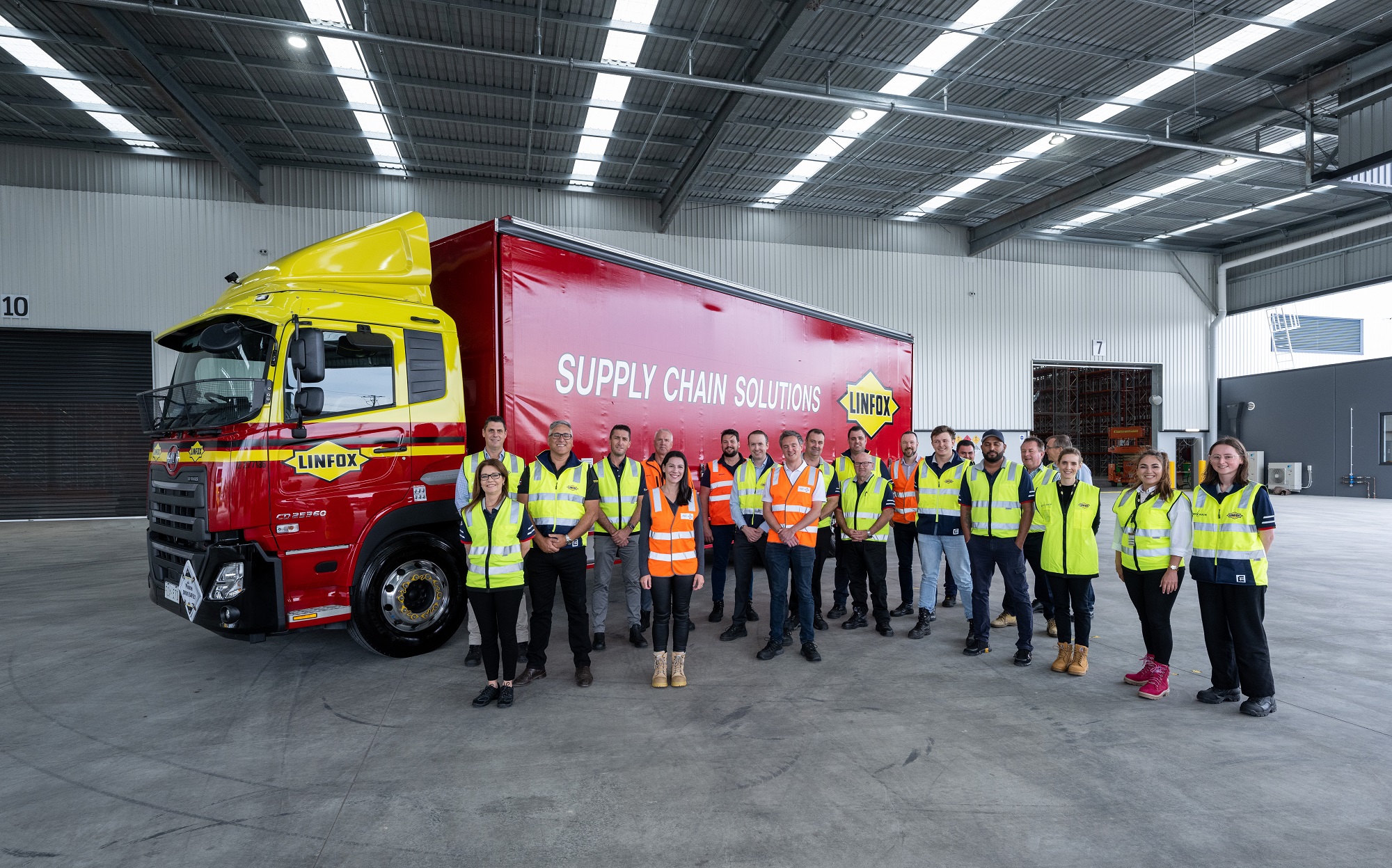 New Linfox fleet supports customer operations
New Linfox fleet and equipment will also support this partnership, including a shuttle service from the FUCHS Lubricants Sunshine production facility to the new NDC in addition to local distribution.
"Linfox has also ordered several new customer-branded rigid vehicles for introduction into the network later in 2023," explained Clint.
"We are working on further shuttle solutions to optimise transport from the Sunshine site around loading, site accessibility and other transport improvements."
Linfox looks forward to creating a strong and successful future for the new NDC.
Image: Linfox and FUCHS Lubricants tour the new NDC to celebrate its completion.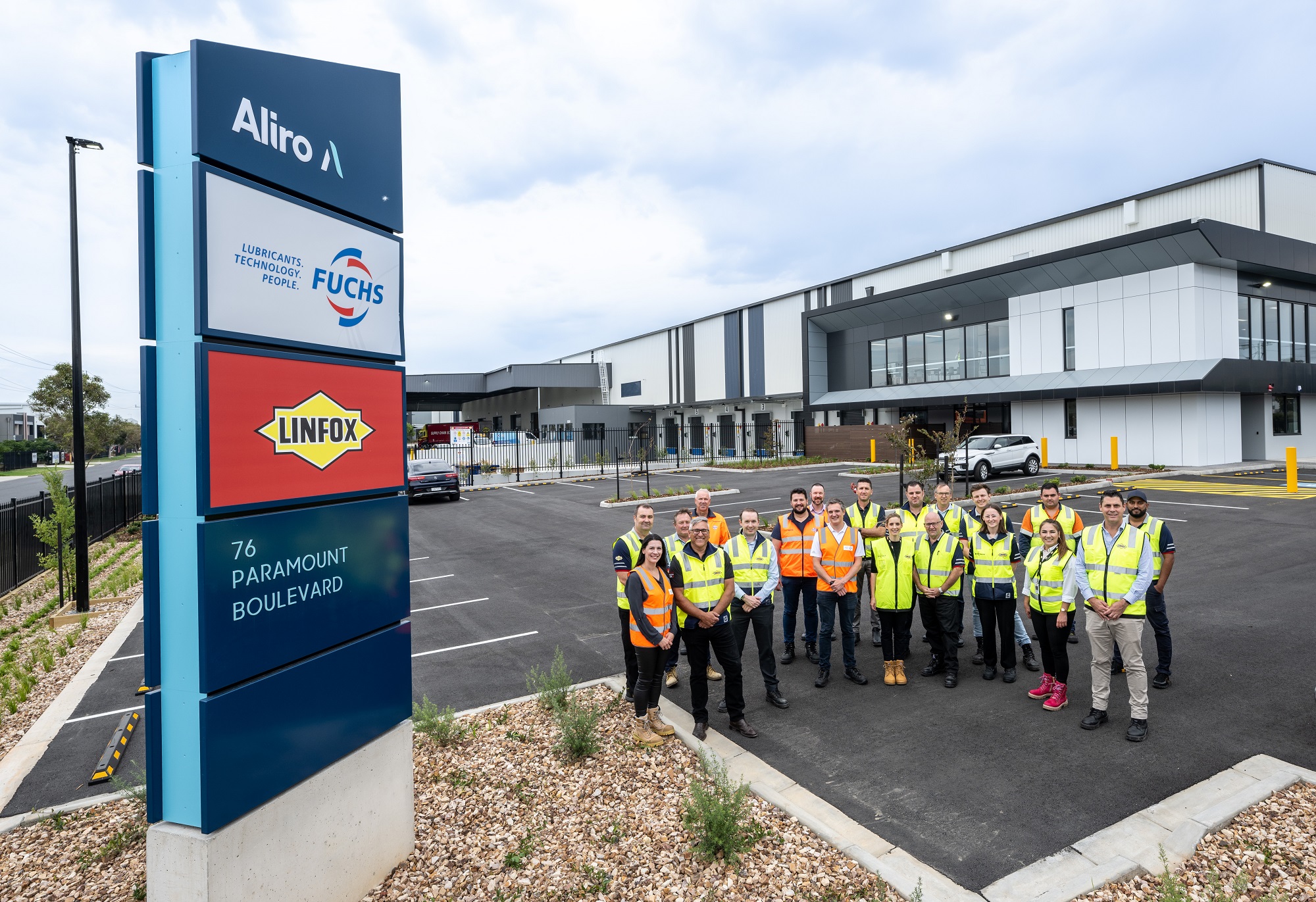 Common ground
Both Linfox and FUCHS Lubricants started with young, courageous founders and grew into large, trusted and successful businesses. With similar values and strategic goals, they deeply understand continuous improvement to support customers.
In fact, fuchs is German for fox!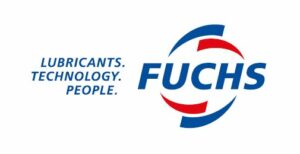 About FUCHS
FUCHS Lubricants is a global group that has developed, produced and sold lubricants and related specialties for 90-plus years, with multiple applications across segments like mining, industrial, agriculture and transport. With more than 5,700 employees worldwide, the FUCHS Group is the leading independent supplier of lubricants.
fuchs.com/au/en
#FUCHSlubricantsaustralasia
#movingyourworld