Partnerships define us and make us stronger
There is no single model for a successful partnership, but when I evaluate Linfox's long-term customer relationships, they share a strong theme. A clear vision, shared values, passion for continuous improvement and hard work help us drive powerful collaboration.
This uncharted new COVID world has challenged us in many ways. Linfox's achieve together mantra is the key as we draw on the strength of these partnerships to keep our communities stocked and thriving and drive our economies back to prosperity.
Our LIFT values, loyalty, integrity, fairness and importantly, trust, are the currency on which we value our partnerships. A Roy Morgan research survey of Linfox customers has revealed a trust score of 9.1. We will use the insights from this research to continue to improve, but we are encouraged that we are well on our way to achieving our vision to be Australia and New Zealand's most trusted logistics partner.
This trust was reinforced by recent partnership extensions with long-term customers Coles, Woolworths, BHP, BIG W, Bunnings and Kmart.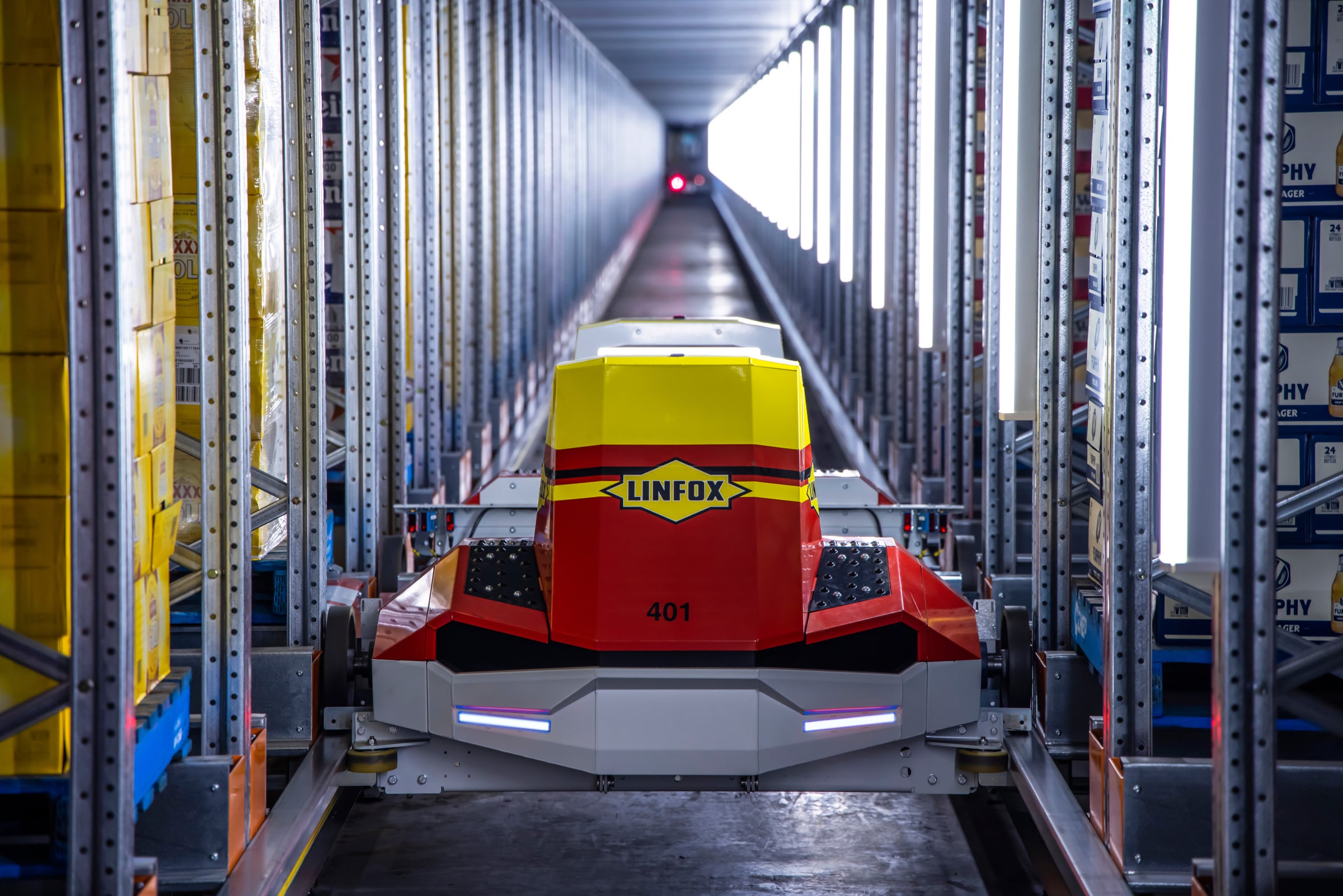 We were honoured to host Commodore Eric Young, coordinator of the Vaccines Operation Centre distribution process and members of the Australian Government Department of Health on a tour of our healthcare facility in NSW.
This was an opportunity to show the care with which our team members prepare and transport the COVID-19 vaccine in New South Wales, Queensland and the Australian Capital Territory.
BevChain's world-class automated solution for leading brewer Lion, and Linfox's bespoke goods-to-person robotics solution for global beauty giant Coty, continue to serve as benchmarks for new-world warehouse automation.
The launch of two more automated solutions will increase storage utilisation in traditional warehouses, boost productivity and deliver growth for our valued customers.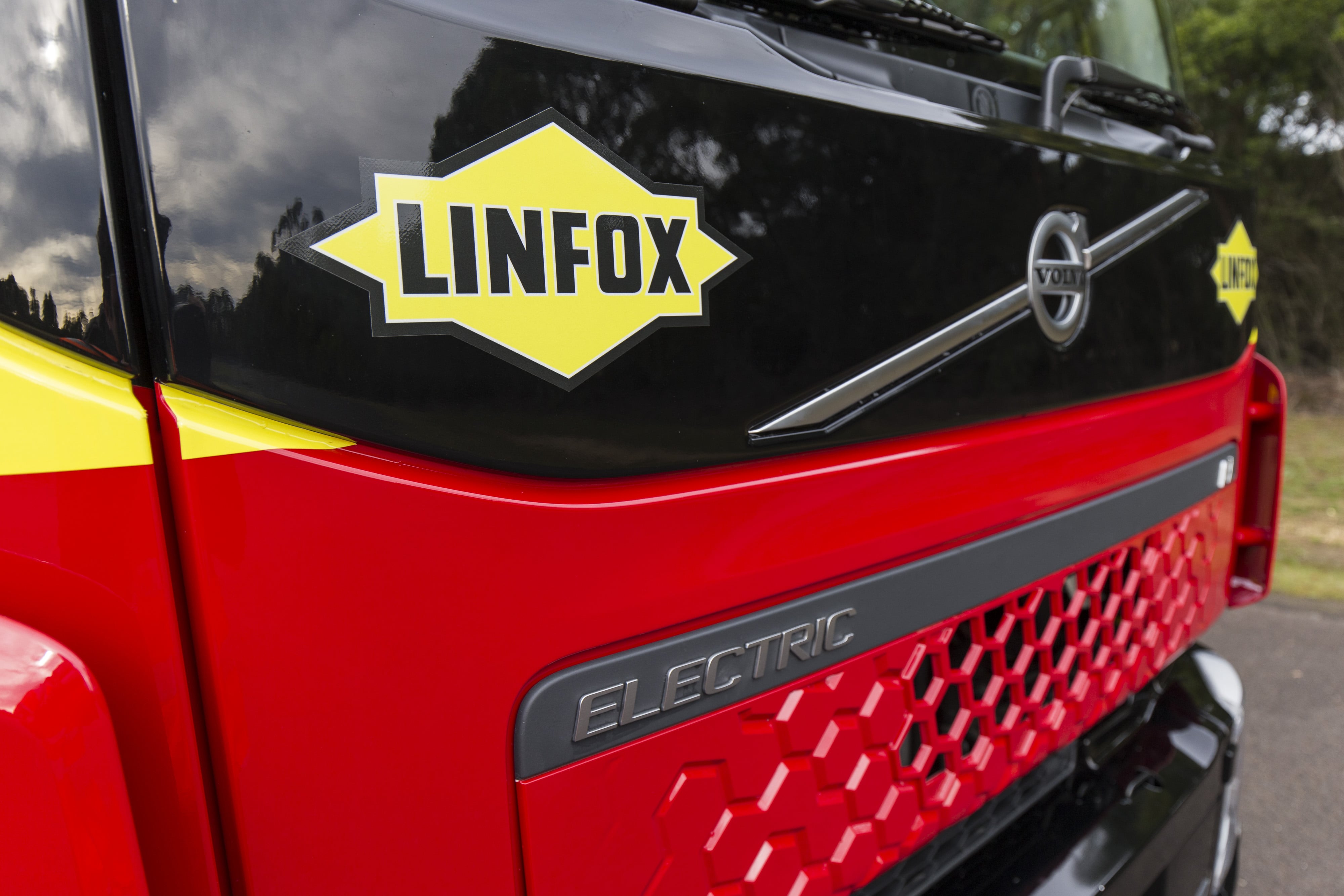 We have made our fleet work smarter, building on our cold chain capabilities with investments in new temperature-controlled triple road trains for Coles between Adelaide to Darwin.
We will begin a new chapter in our commitment to act sustainably with the trial of six electric vehicles. Our customers are relying on us to help meet the sustainability expectations of their consumers. In the next 12 months, we will achieve Linfox's first carbon neutral Climate Active-certified site, convert ten sites to renewable electricity contracts and reduce waste to landfill by 15 per cent.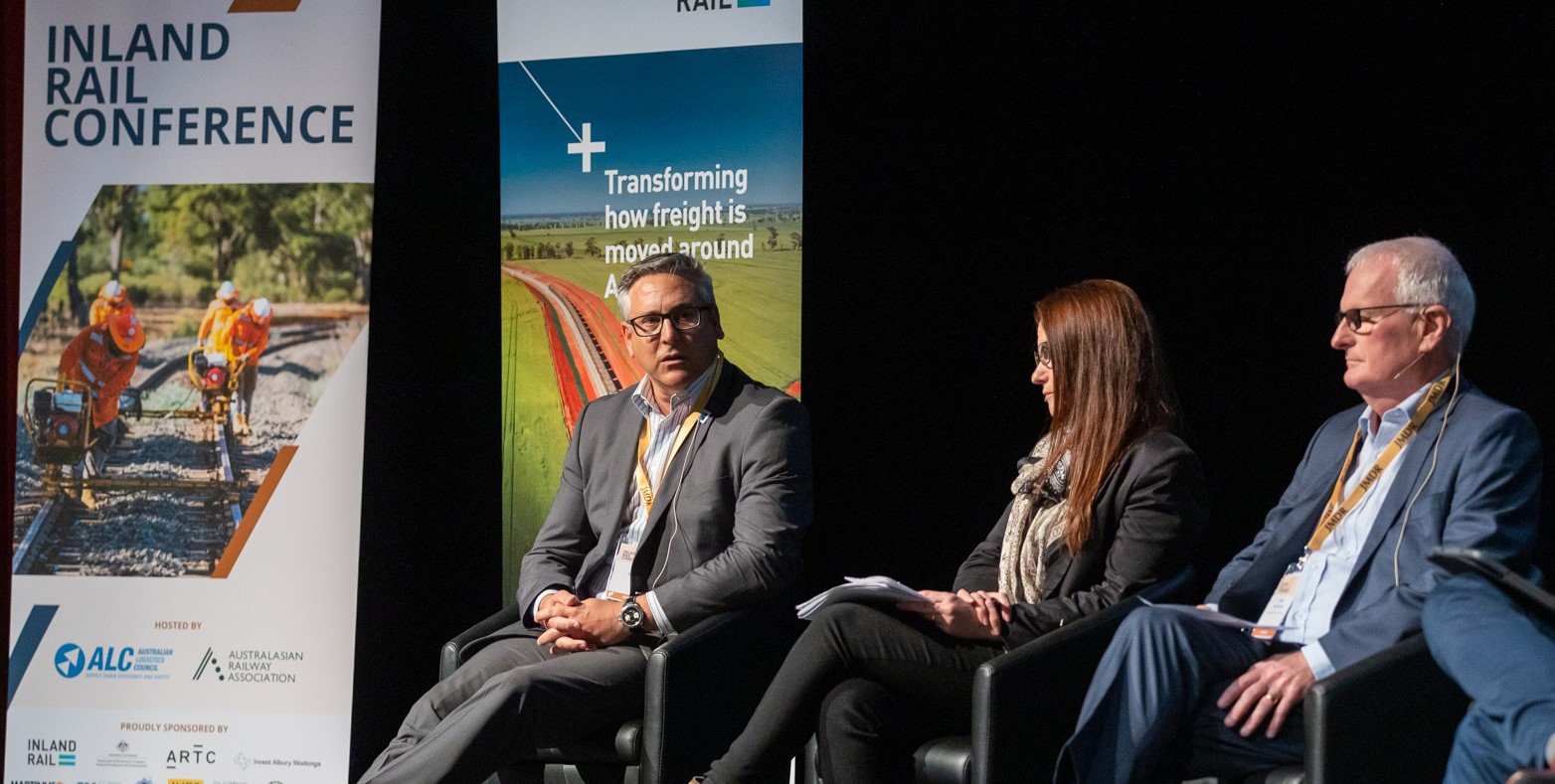 Our growing footprint of national railhead facilities will also help us meet our customers' carbon emissions targets as we move more goods from road to rail. Rail-based freight systems are three times more fuel efficient than road transport and emit less CO2.
I was honoured to join the panel at the 2021 Inland Rail Conference: Connecting Regions and Building Australia, opened by then Deputy Prime Minister Michael McCormack. The Inland Rail Project is a good example of industry and government working together. Changing the way freight is moved in Australia will lower emissions, create jobs in inland regions and ease congestion across the freight network.
Despite the challenges of COVID-19, Linfox's safety record is the best it has ever been. Achieving a single digit Total Recordable Injury Frequency Rate (TRIFR) has been a key target since the launch of our Vision Zero program in 2006, and we achieved this goal in the most challenging period of our company's history.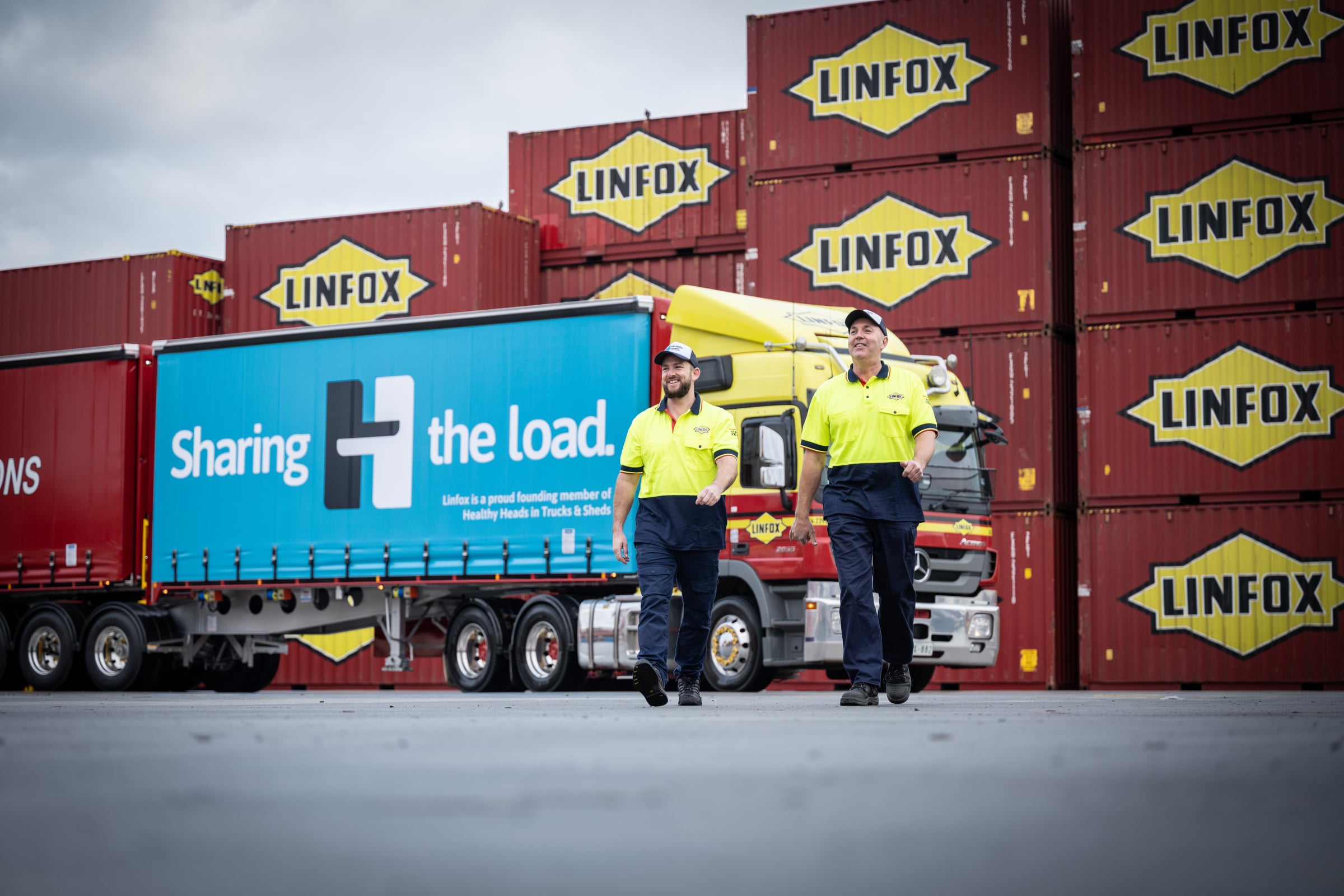 The health of our team members is inextricably linked with safety on our roads and at sites. Linfox has introduced a range of programs and initiatives with a focus on safety, health and wellbeing through our Healthy Fox program over the past decade, which you can read about in our health and wellbeing in transport and logistics whitepaper, available at www.linfox.com.
Importantly, as a founding member of Healthy Heads in Trucks & Sheds, our strategy to drive better health and wellbeing across our workforce will gain momentum this year.
Linfox Logistics ends the first year of our Leading the Way 2025 strategy on track, and we enter FY22 with ambitious new goals for the next. Our six strategic drivers – be safer, think customer, grow stronger, work smarter, act sustainably and achieve together – will continue to inspire the way we think, plan, act and partner.
Together, Stronger.