With Linfox firmly established across diverse geographies and industries in Asia, it's important to nurture our teams and develop great leaders with a powerful mix of experience and skill.
As we continue to attract, develop and retain the best people, we are pleased to welcome leaders into key positions and highlight new development initiatives.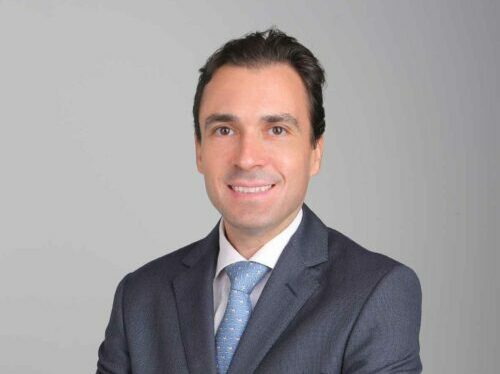 Congratulations to our Linfox Country Manager Indonesia Albert Davidson, as his role expands to include the important responsibility of Country Manager Malaysia. Albert has more than 15 years' experience and expertise in operations, commercial and business development across multiple sections and countries within the logistics and transportation industry.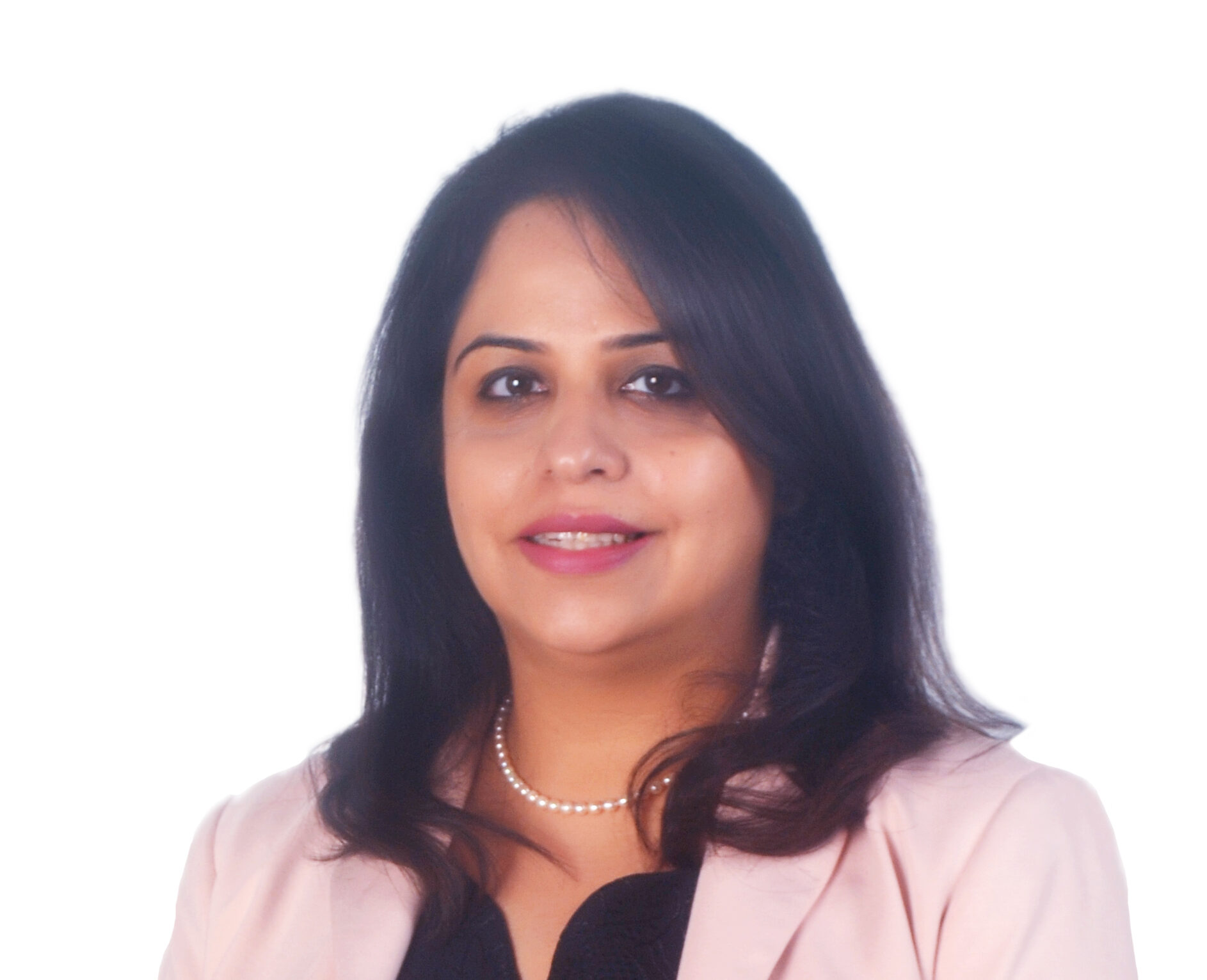 We also welcome Shivika Bubber as Linfox Asia's new Regional Human Resources Director. Shivika is a professional and progressive HR leader with a passion for learning, bringing more than 15 years of leadership experience in human resources across Asia Pacific.
Chairman and CEO Award winners 2021
Linfox Asia CEO Site Award for Operational Excellence
The past year has been very challenging for many employees and sites, facing widespread COVID-19 surges and continuing to operate in the face of the broader pandemic. In light of this, the CEO Award was re-designed to recognise and award sites who continued to operate and excel in this disruptive environment. This award was tightly contested with excellent nominations from all countries in Linfox Asia.
Congratulations to Linfox Indonesia Unilever West DC – the winner of the Linfox Asia CEO Site Award for Operational Excellence 2021. Like so many of our sites across Asia, they have continued to deliver important goods to the community amid ongoing adversity. Well done to the site and a big thanks to all our sites for their hard work and commitment.
Linfox Asia Chairman Award for Individual Excellence
This award recognises team members who make exceptional contributions to the business in Linfox Asia. We congratulate Khun Sarat Pittayarodjanakul, General Manager – Operations (Lotus), Linfox Thailand as the winner of the Linfox Asia Chairman Award for Individual Excellence 2021.
Khun Sarat has driven key changes within the Lotus Thailand business that delivered cost savings and operational efficiencies. Well done to Khun Sarat for this accolade and to all the nominees in this category.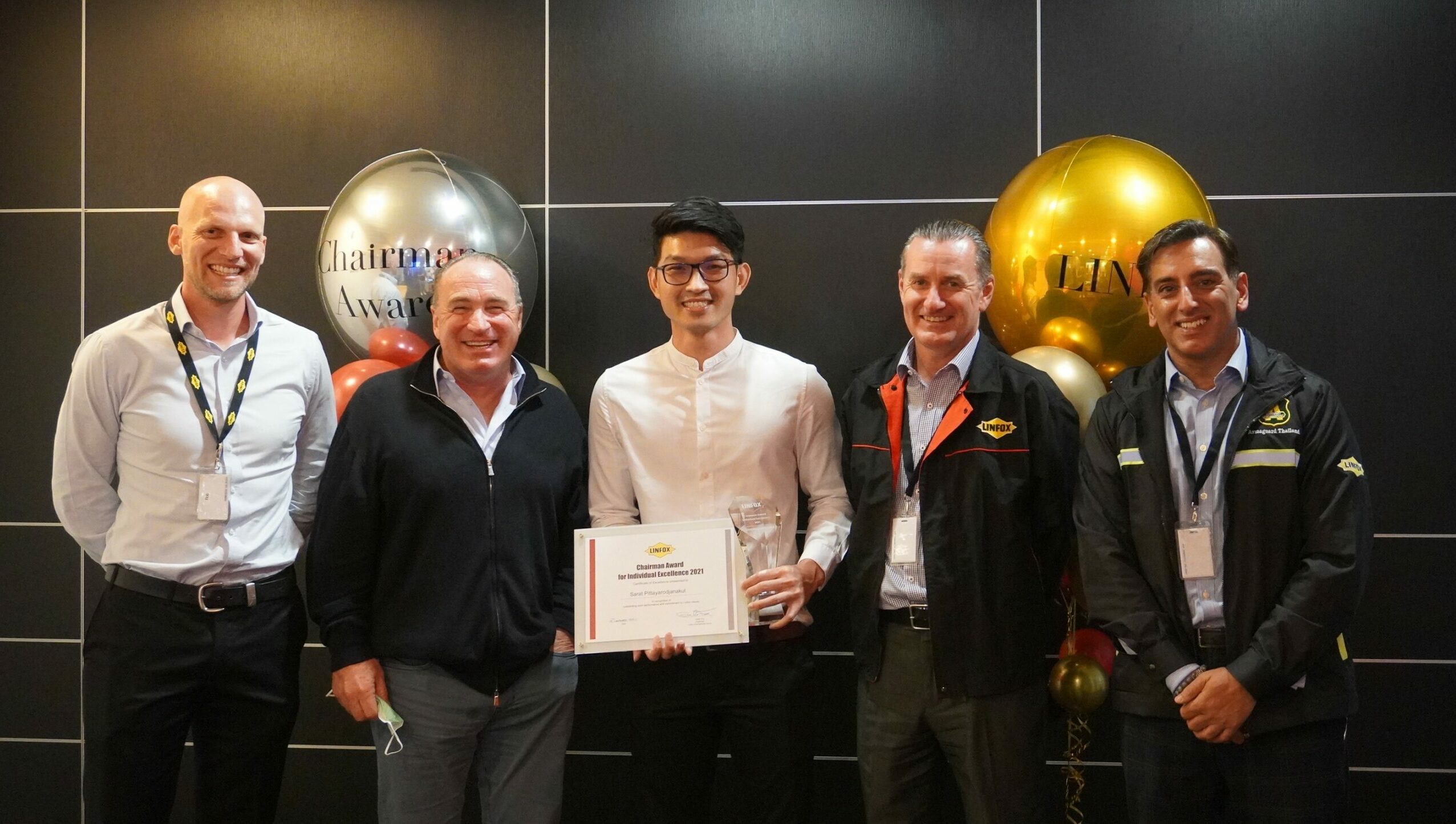 L – R: Rob Farrar (Operations Director Lotus – Linfox), Peter Fox (Executive Chairman Linfox Pty Ltd), Khun Sarat Pittayarodjanakul (Linfox Asia Chairman Award for Individual Excellence 2021 recipient), Greg Thomas (CEO Linfox International Group) and Saj Iqbal, Country Manager Linfox Thailand.
Developing our own
LIG is committed to the retention and development of our people through strategic and proactive initiatives.
We recently initiated a succession planning process and framework to pinpoint critical roles in the business, determine any talent requirements and identify capable team members willing to take on critical, higher responsibility roles when required or in the longer term.
This initiative also sees us design and implement tailored development plans for our people to create a compelling career path and future at Linfox.