Media Release

Tuesday 21 June, 2022
Leading beverage distribution specialist, BevChain is excited to announce a new warehousing agreement with Woolworths Group's supply chain arm, Primary Connect in New South Wales (NSW).
The warehousing agreement will see BevChain, a wholly owned subsidiary of Linfox, manage beverage warehousing from a new liquor distribution centre (DC) in Kemps Creek in NSW.
More than 150 new leadership, specialist and frontline warehouse roles will be created to support the partnership.
As Primary Connect finalises the transformation of its NSW supply chain network, the 35,000sqm state-of-the-art liquor DC will service more than 400 Dan Murphy's and BWS outlets across NSW, further reinforcing logistics capability at a time when robust supply chains are increasingly important across Australia.
"We are excited about this new agreement with our valued customer, which speaks to the reputation of trust earned by BevChain to help Woolworths Group grow stronger with smarter supply chain solutions," said President BevChain, Misha Shliapnikoff.
"BevChain's beverage expertise, scale and agility helps position our customers for future growth while remaining flexible enough to respond to shifts in demand."
Chris Brooks, Director, Transport and Primary Connect, Woolworths Group says "This new development at Kemps Creek is another exciting step in our Primary Connect journey to become Australia and New Zealand's next-generation supply chain.
"We look forward to the service improvements we'll see for Endeavour Group, and we're pleased to strengthen our partnership with BevChain through this development."
With construction already underway, the new site will be fully operational by early 2023, with new roles being advertised in the next few weeks.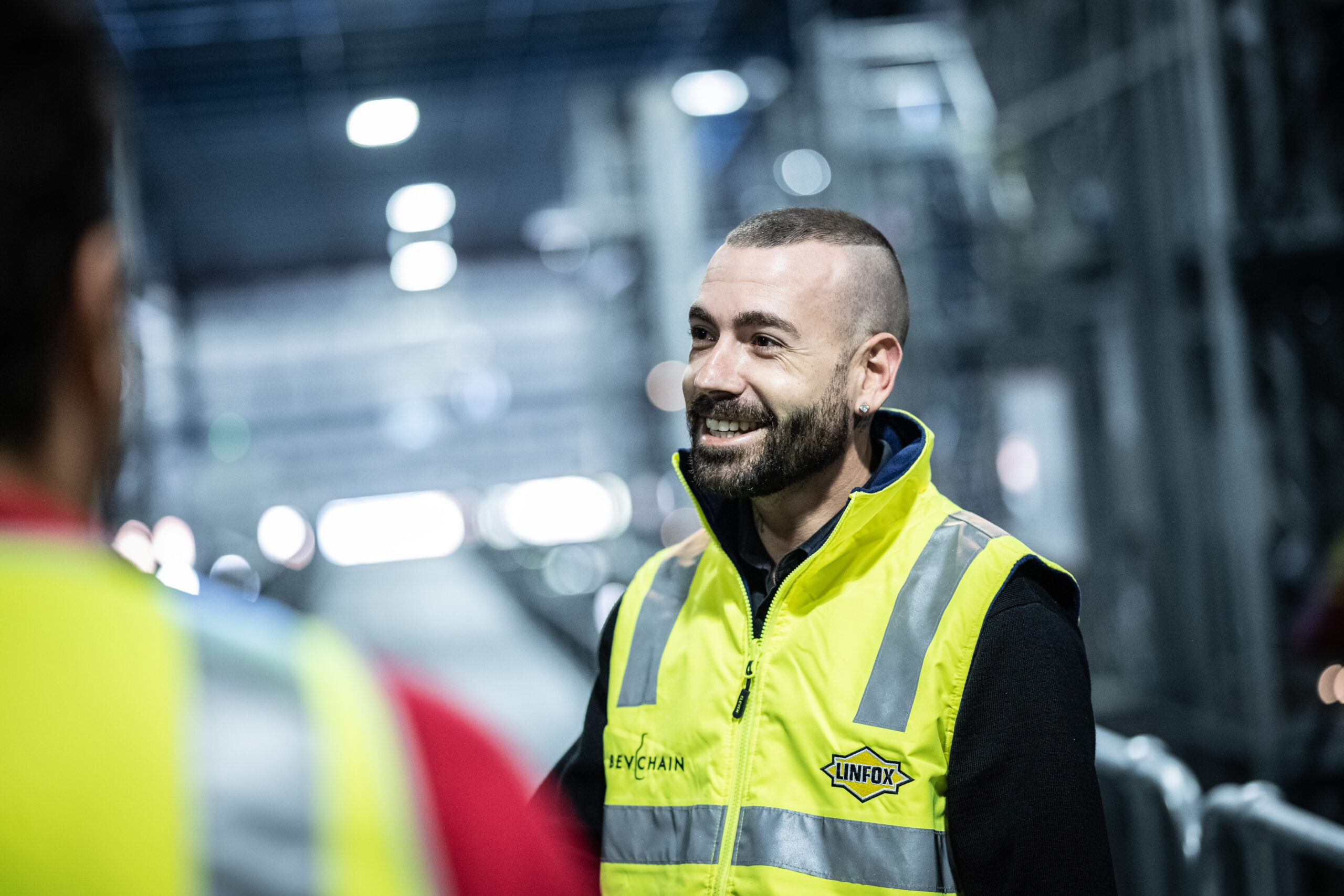 About BevChain
As a wholly owned subsidiary of Linfox, BevChain provides national tailored supply chain solutions for the beverage industry across Australia and New Zealand with 'best-in-class' warehouse management and distribution services.
In Australia BevChain leads the industry, with two out of every three alcoholic serving units handled via its managed network, and deliveries to more than 25,000 outlets nationally.
About Primary Connect
Primary Connect is the supply chain arm of Woolworths Group, offering end-to-end logistics services to its retail businesses and a growing number of external partners. It runs the largest food and grocery supply chain in Australia and services more than 1,000 external customers, including Ingham's, Sanitarium, Nestle and Biopak.
Image: BevChain team member Alek Szymczak.