It's official: One of the most unique logistics epicentres in Australia is open for business.
The new Linfox facility in Willawong, south east of Brisbane is a one-stop logistics hub of the future with multiple capabilities.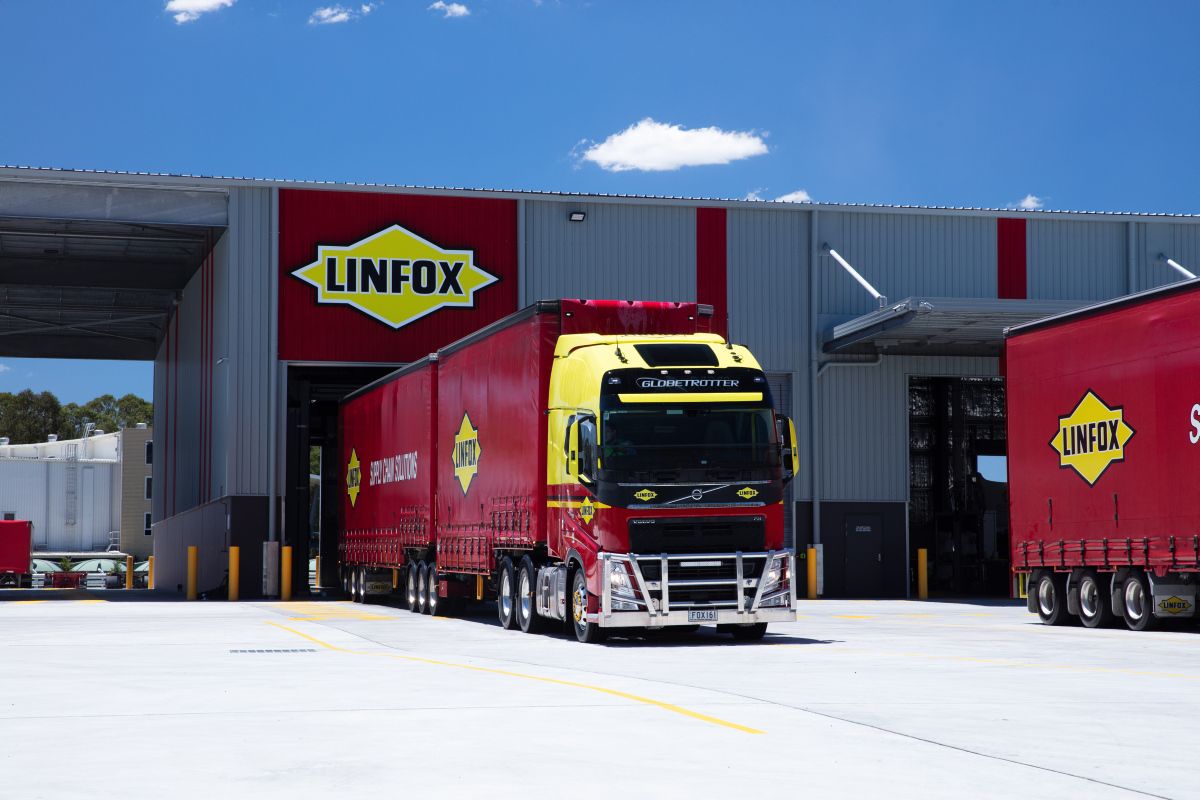 Fleet and equipment service centre
The strategically located facility boasts a modern, safe and compliant fleet and equipment service centre.
"The site's fleet facilities allow vehicles to arrive and unload, refuel, then be serviced, weighed and washed – all at the one location," said General Manager, National Fleet Operations, Lyn Gould.
"Our expert service technicians have instant access to key fleet diagnostics and metrics via future-ready technology. This first-class service centre provides the foundation. It's our modern fleet and equipment that completes the equation as they can communicate directly with engine management systems."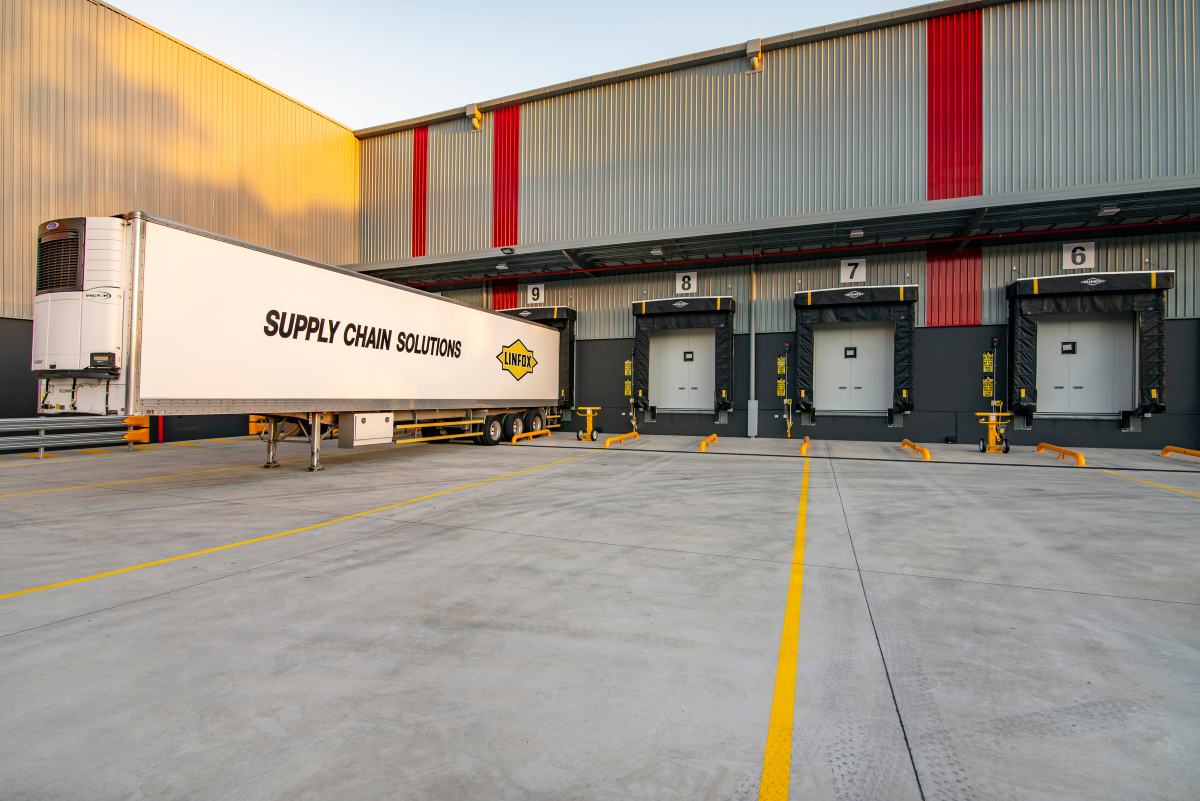 A service centre for multiple fleet and equipment brands – all endorse Linfox as an Original Equipment Manufacturer (OEM) service provider
Latest diagnostic equipment and technology for trucks and trailers
New tablet devices for speedy equipment fault diagnosis and Electronic Defect Repair Requisition (e-DRR) completion
Wi-Fi throughout site to support technician mobile tablets
Brake tester and suspension shaker
Undercover re-fuelling in a safe, accessible area
Karcher automatic truck wash with triple interceptor for water filtration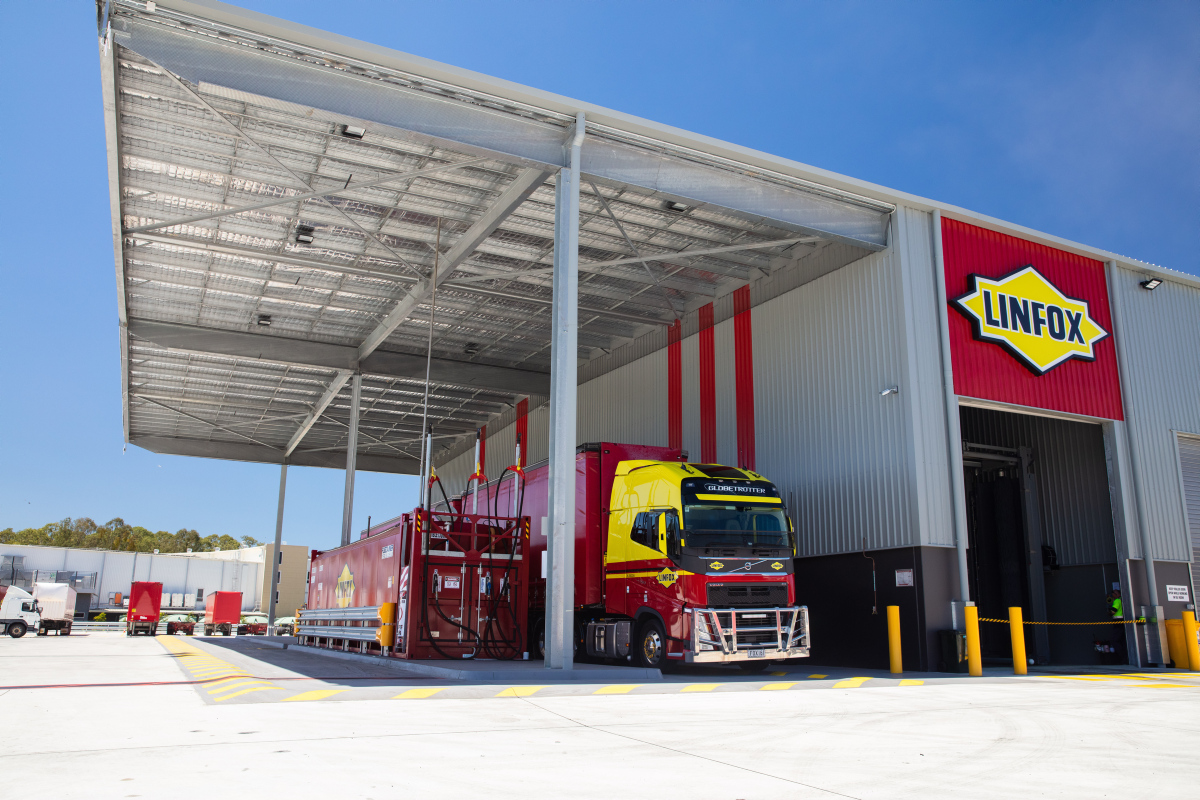 Weigh bridge (B-Double length)
Fully bunded bulk oil storage and pump rooms
Doubled skinned oil storage tanks to prevent spills/leaks
Extraction ducts remove exhaust emissions in workshop and service pits
COVID safety measures including automatic hand sanitiser dispensers, Perspex shields at service windows and wall-mounted thermometers for temperature checking
Internal pedestrian barriers to ensure only authorised access to workshop and service pits
A multi-purpose customer hub
The new state home for Linfox Queensland team members also welcomes customers from multiple sectors including ambient and chilled food, beverage, pharmaceutical, hardware and high security goods – all now fully transitioned and operational.
"Our customers warehouse ambient and chilled products in one location, enjoying the benefits of a single-site presence, aligned logistics and cold chain capability, and the latest in secure, cloud-based warehouse management systems," said Linfox President Consumer and Healthcare Group, Kylie Fraser.
"They can also meet their transport and warehousing needs in a single site, taking advantage of the modern office space if required.
"We have a compliant and approved biosecurity inspection facility area onsite, beneficial for customers with imported goods requiring official Department of Agriculture clearance."
Linfox will focus on continuing to improve and extend site services for current and future customers.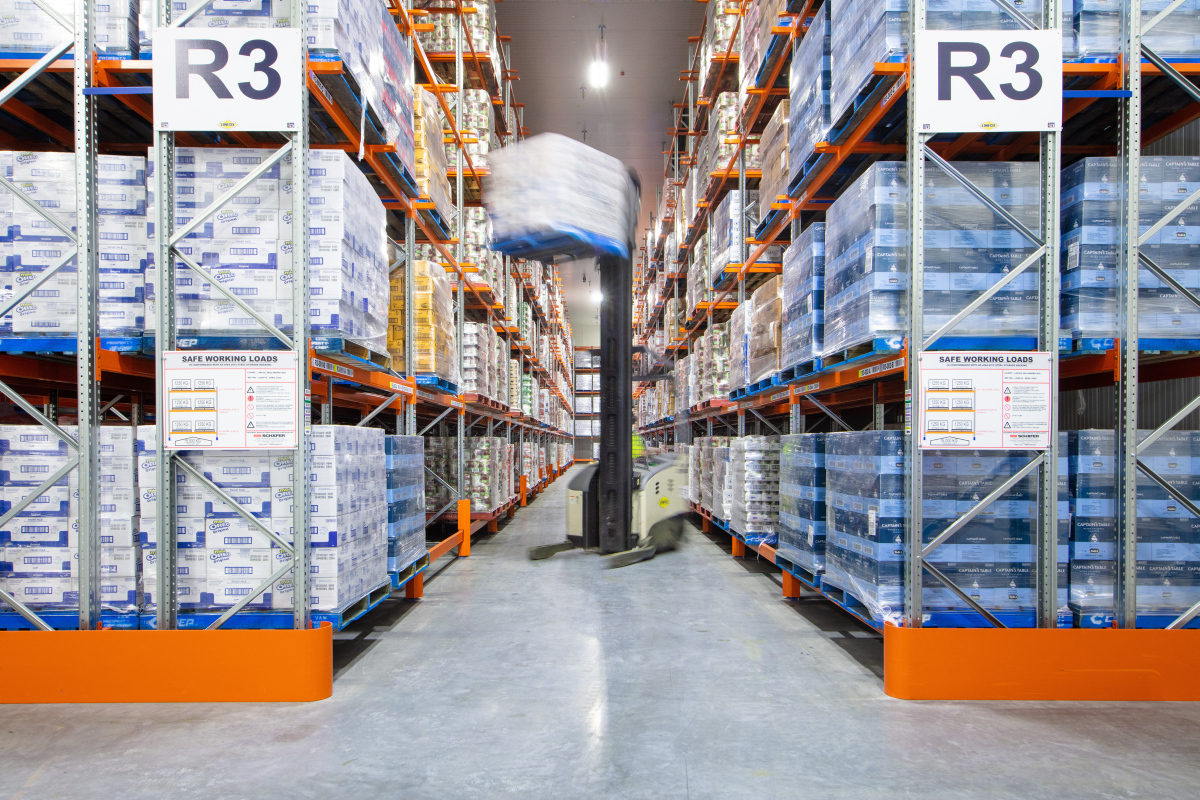 Industry-leading cold chain
The 6,000 pallet-plus cold chain facility offers temperature-controlled capacity with additional frozen storage.
10 dock ante room
Confectionery
Chiller
Frozen
Healthcare
Learn more about our cold chain capability at the Linfox Logistics Willawong site.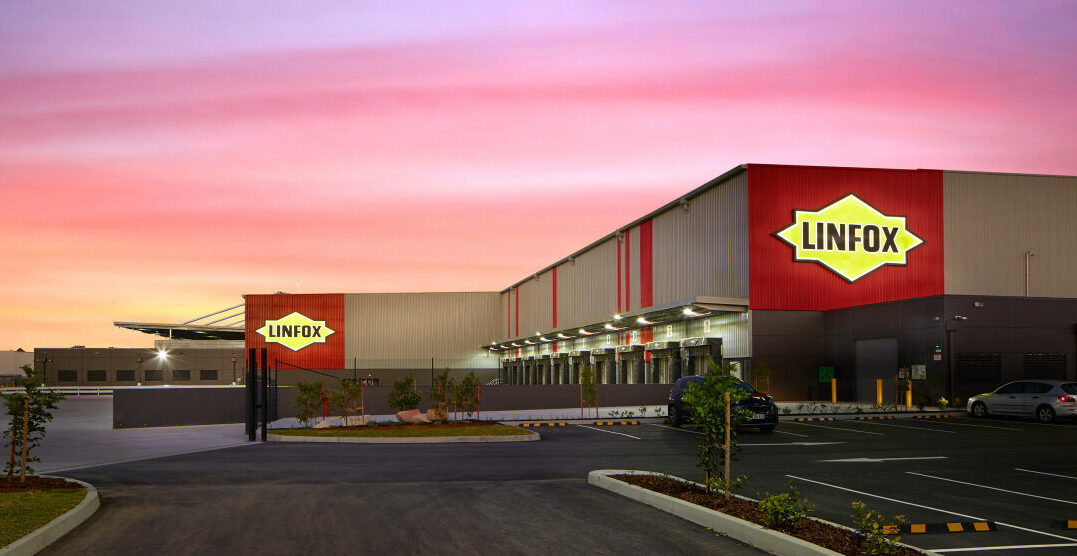 Leading the way – sustainably
In line with its journey towards zero net emissions, Linfox has a bold, carbon-neutral vision for this logistics hub.
The facility has now been awarded a full 5 Star Green Star Design and As Built certification
The site is set to be Linfox's first carbon-neutral facility
Linfox will work to increase the existing 200 kilowatt solar capability in the future
This solar has contributed to a proud milestone, with Linfox's total Australian warehouse solar capability to reach one megawatt by the end of 2020.
"The 5 Star Green Star certification recognises environmentally friendly features such as the smart LED lighting, water recycling and rainwater harvesting systems, bespoke waste recycling stations and electric vehicle charging capability," explained General Manager, Property Development and Sustainability, Peter Marshall.