Linfox Indonesia is proud to announce a long-term partnership with Dynapack Asia, a leading dynamic packaging and plastics provider in Southeast Asia and China. Together with Dynapack, Linfox invested in modern warehouse racking infrastructure to increase storage density and customer performance, with the site now fully operational.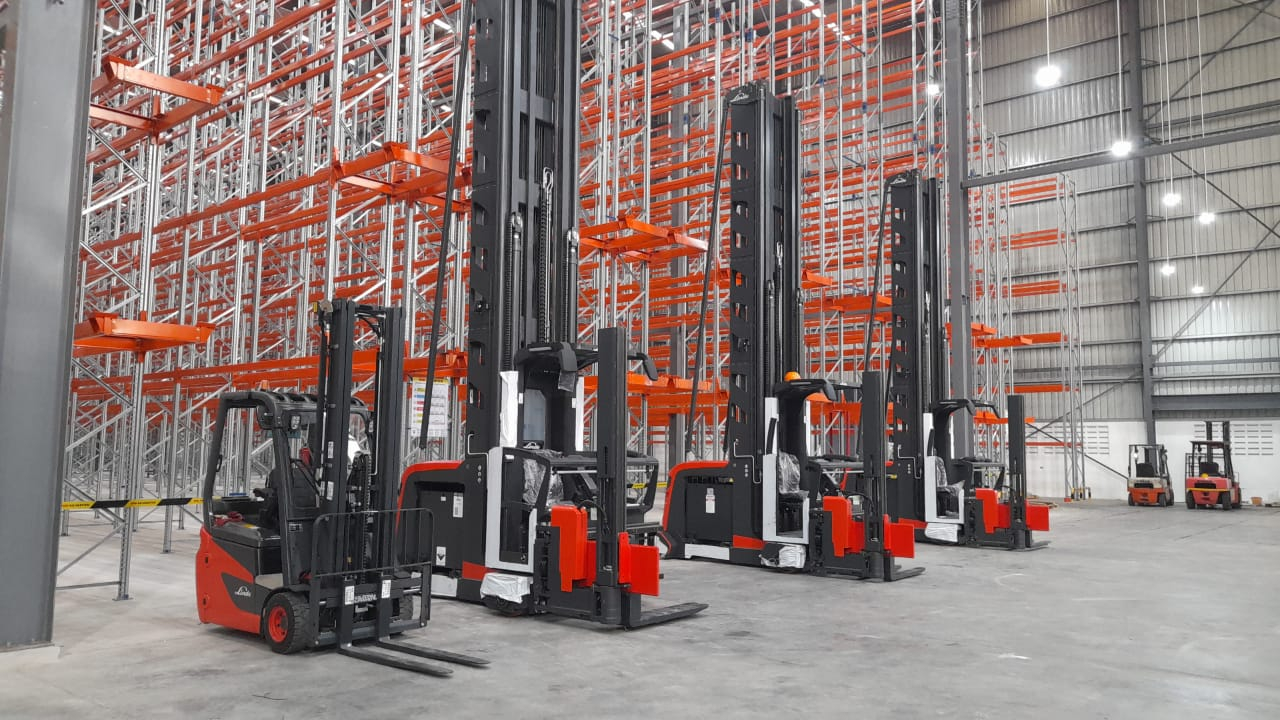 The facility offers the latest Very Narrow Aisle (VNA) technology and Linde's German-manufactured K man-up turret trucks to support picking and handling in high-rack warehouses.
Located in the eastern outskirts of Jakarta, the warehouse is equipped with 13,298 pallet positions within SSI Schaefer's racking system, imported from Malaysia.
To accommodate the VNA racks, the 6,500 square-metre site is designed with a height of 23 metres at the centre and 20 metres on the sides. The aisle width is only 1,950 millimetres between pallets and 2,250 millimetres between racks for increased storage capacity.
With eight loading docks, the facility is built to accommodate future throughput of some 34,000 pallets per month via 24/7 operations.
Linfox invested in a variety of Linde manual handling equipment (MHE) including VNA trucks, pallet stackers, a counterbalance forklift and a double deep reach truck for the initial operational phase.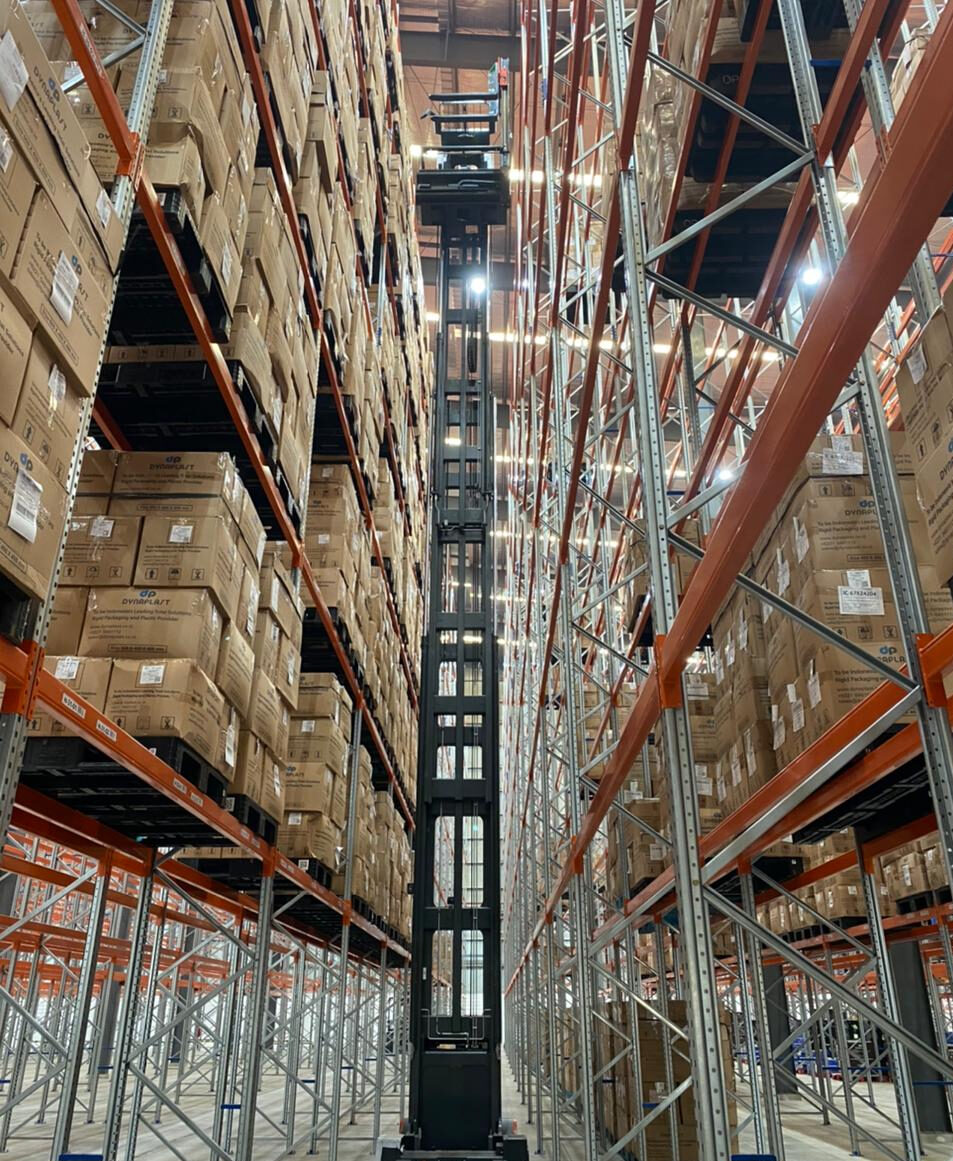 Linde's VNA trucks were selected due to their Active Stability Control feature, an intelligent system that detects unevenness between the left and right sides of the aisle, and automatically compensates for shocks and vibrations. This allows the trucks to achieve maximum handling performance, even on less-than-optimal floors.
Linfox is planning future investment in additional Linde MHE to support high performing customer operations.
To ensure the safety of Linfox team members, VNA drivers are required to make three points of contact in order to move the combination forklift: the control panel hand sensors and the dead-man's switch on the cab floor.
Linfox Indonesia General Manager Operations, Mr. Bisma Fadhilansyah said of the newly-built facility, "This is a very important project for Linfox and Dynapack that invested heavily in racks, handling equipment and the VNA warehouse facility.
"We look forward to future investments that support Dynapack's further development."
Dynapack Asia's Supply Chain, QHSE and Material Innovation BU Head, Ms. Deva Dharmapuspa said of the partnership: "We are excited to be the first rigid plastic packaging company with VNA operations in Indonesia and we believe our partnership with Linfox Indonesia will enhance our level of customer service."
The Linfox Indonesia team echoes this sentiment and looks forward to further supporting Dynapack's business growth in Indonesia and the rest of Asia.
About Dynapack
With corporate headquarters in Singapore, Dynapack Asia has more than 30 manufacturing plants across six countries including Indonesia, Vietnam, China, Malaysia, Thailand, Singapore.