Linfox and BevChain continue to lead the way in logistics, with a major warehouse automation solution and a longstanding operations trainer recognised in key industry awards.
BevChain warehouse automation
Together with automation partner Swisslog, Linfox subsidiary BevChain has won the 60th anniversary Australian Supply Chain and Logistics Award (ASCLA) in the Supply Chain Management category.
This award category recognises an organisation that has demonstrated significant achievement or improvement within a section or across its entire supply chain.
The prestigious accolade was awarded to BevChain and its automation partner Swisslog for a smart PowerStore warehouse, designed and implemented by experts from both organisations.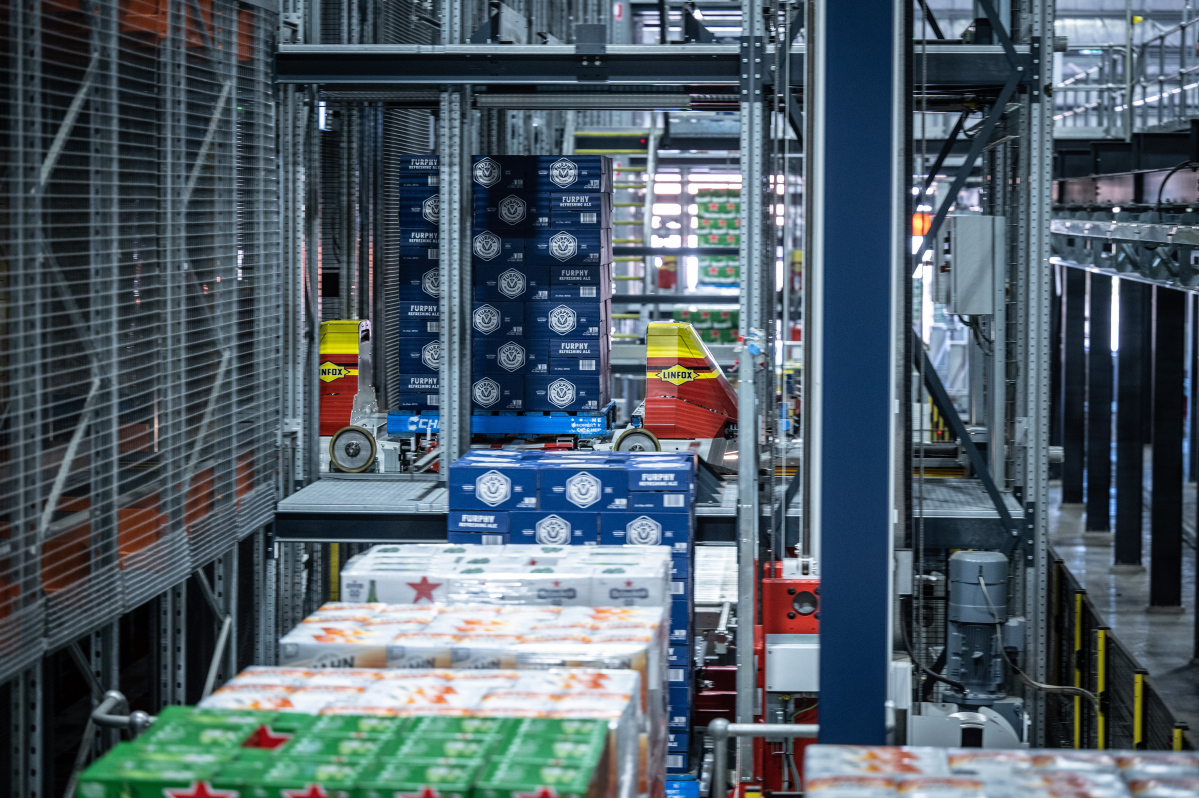 "Particularly suited to industries seeking high throughput and space optimisation, the automated facility boosts storage capacity by around 60 per cent in the same building footprint, improves safety, picking accuracy and customer performance and profitability," explained Linfox President BevChain, Misha Shliapnikoff.
Converted from a previous manual operation, the automated 24/6 facility includes over 30,000 pallet locations, with vertical conveyors transferring pallets to and from one of five levels.
It has 20 satellite AisleCarriers and RowCarriers, one in each level of the four quadrants transferring pallets to and from their location. This is all pre-determined by Swisslog's intelligent SynQ software which is fully integrated with BevChain's warehouse management system for seamless operations.
"The customisable PowerStore is a win for BevChain and our brewing customer, conveniently located in the adjacent inner-western Sydney site," said Misha.
"Future-proof and scalable for growth and demand fluctuations, the technology is well-positioned for maximum efficiency now and in years to come.
"With record numbers of people working for us, it also opens exciting opportunities for them to extend their skills and experience in the new world of logistics."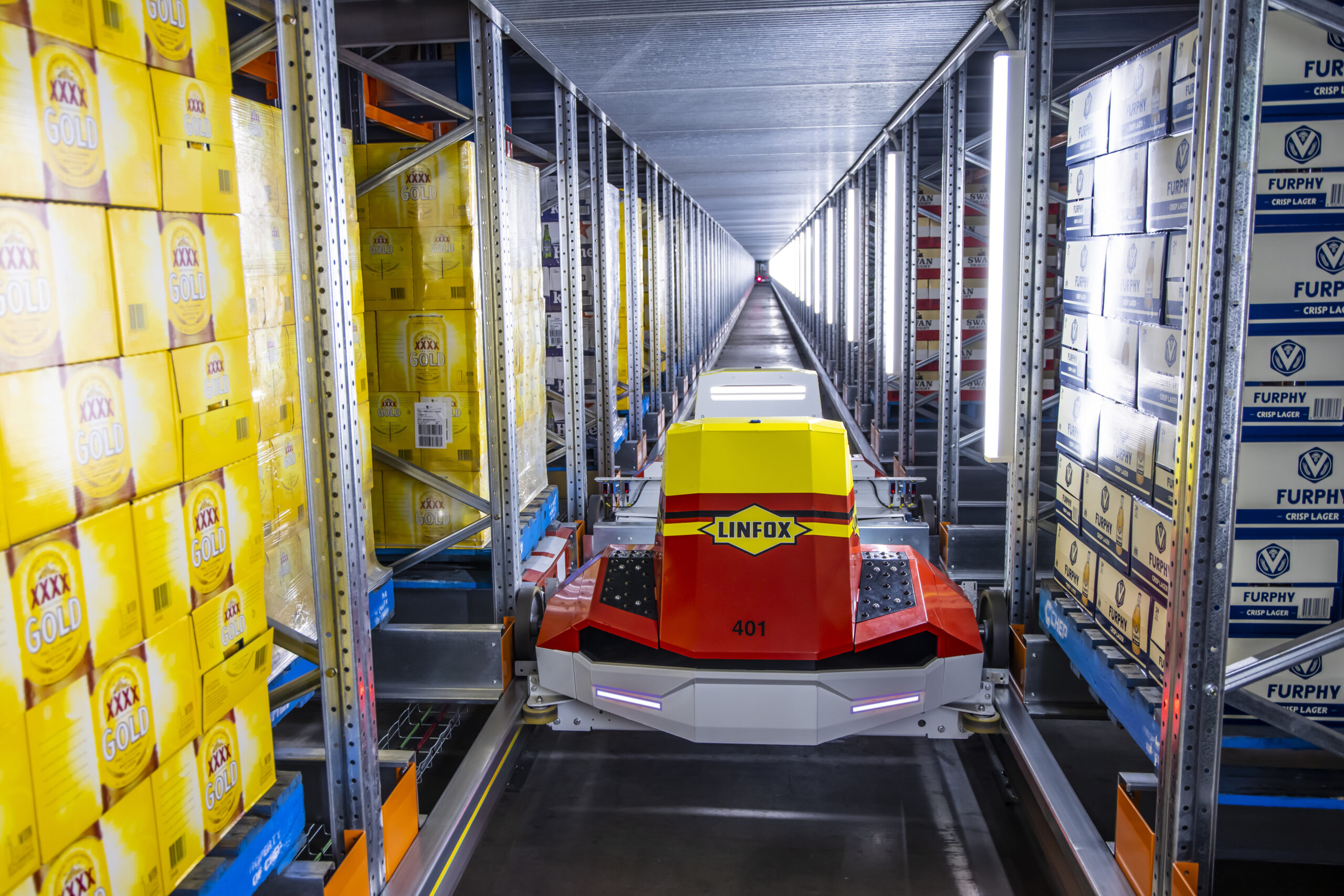 This award reaffirms Linfox BevChain is working smarter for its customers, investing in the right type of warehouse technology at a time when robust supply chains are more crucial than ever.
Swisslog Head of Sales and Consulting, Cuong Vo, says this award is a testament to the hard work of both Linfox and Swisslog teams, as they navigated new challenges and worked together to deliver flexibility and efficiency for BevChain's customer.
"From the beginning, Swisslog and BevChain worked together to achieve the best outcomes.
"The result is a warehouse that is more productive, more accurate, safer, and quieter.
"Our on-site operations team will continue to optimise system performance and work closely with BevChain to achieve outstanding results with minimal downtime."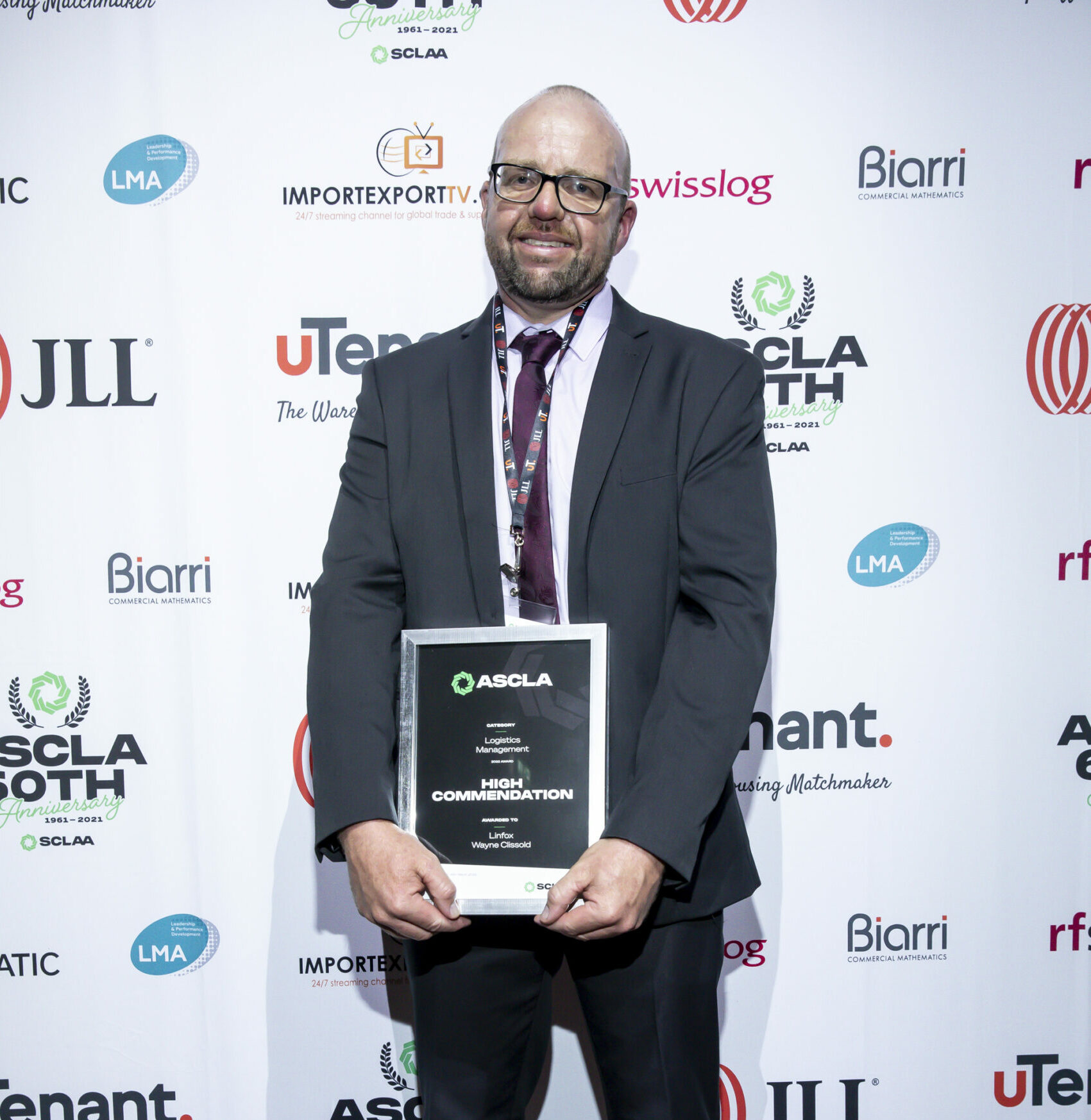 Linfox Operations Trainer recognised
Linfox Operations Trainer Wayne Clissold was also recognised, with an high commendation in the ASCLA Logistics Management category for his long-standing commitment to excellence within the logistics industry.
Recipients in this category have demonstrated achievement, improvement or results that required a logistical approach to improvement or major change to their logistics management.
With over 20 years' experience in transport and logistics, Wayne began his career as a medium rigid driver at the age of 18. After two decades of driving as well as compliance and operational roles, Wayne joined Linfox Operational Training and became an accredited heavy vehicle licence assessor.
Greg Lipscombe, Linfox National Training Manager said, "Wayne imparts key knowledge to new transport and logistics sector entrants to support a safer industry, ensuring that newly licenced operators gain experience to prepare them for a successful career."
More information
About BevChain
As a wholly owned subsidiary of Linfox, BevChain is the beverage logistics partner of choice, providing tailored warehousing and distribution services for Australia and New Zealand's favourite drinks with a focus on safety, sustainability and efficiency. It leads the industry with 22 distribution centres across six states, handling more than 2.5 billion serving units annually. To learn more visit www.bevchain.com.au.  
About Swisslog
Swisslog shapes the future of intralogistics with robotic, data-driven and flexible automated solutions that achieve exceptional value for our customers. Swisslog helps forward-thinking companies optimise the performance of their warehouses and distribution centres with future-ready automation systems and software. Our integrated offering includes consulting, system design and implementation, and lifetime customer support in more than 50 countries. To learn more visit www.swisslog.com/en-au
For more on the ASCLA awards visit  www.ascla.com.au
Media contacts
Linfox BevChain
Olivia Zan
Communications and Corporate Affairs Manager
Olivia_Zan@linfox.com  – 0418 291 906
Swisslog
Ruby Wannous
Marketing Executive Australia & New Zealand
Ruby.Wannous@swisslog.com – 0488 990 908