At Linfox, we aim to deliver for our nations in different ways.
After a tough year that separated many family and friends, we are reminded of the importance of community connection.
Linfox will continue to make a positive difference to those communities where we can.
This year, we pledged our support for the Santa Teresa, Northern Territory oval re-development project through in-kind transport.
Santa Teresa is an Indigenous community 85 kilometres south east of Alice Springs. The community's sporting oval was composed entirely of clay and had a hard, unstable and dusty surface. This caused numerous issues including injuries, breathing difficulties and increased eye disease rates from the red dust, affecting sports participation in the community for children and adults alike.
The oval's condition also made programs such as AFL Auskick and athletics difficult to run consistently, with dust-settling rain only expected during a handful of weeks per year.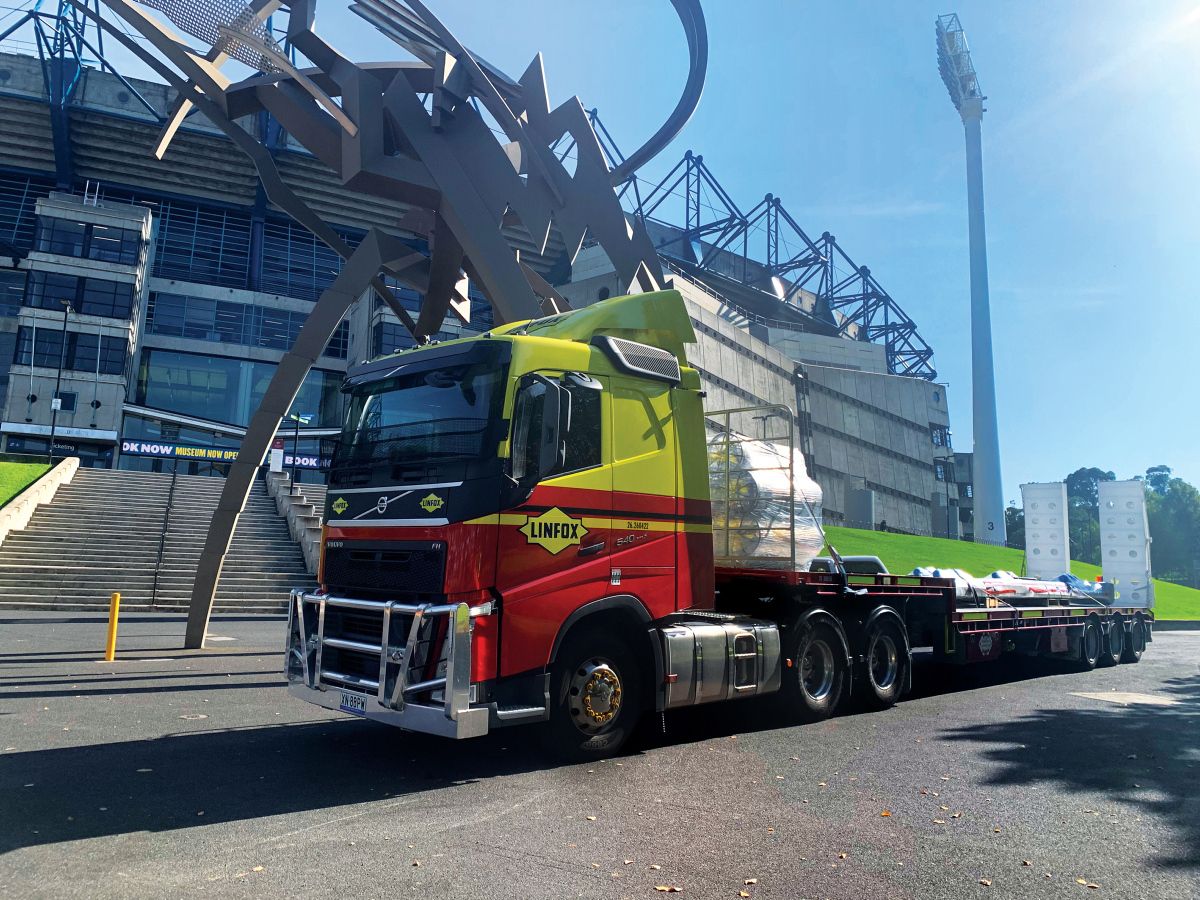 To assist with the oval re-development, Linfox carefully loaded the league-sized goal posts, goal post pads and a large mower from the Melbourne Cricket Ground (MCG) – kindly donated to the project by the Melbourne Cricket Club (MCC) Foundation – onto one of our Linfox fit-for-purpose vehicles.
After a journey from the MCG through some of the most iconic parts of our nation – terrain our Linfox drivers know only too well – we safely delivered the goals and mower to their new home in Santa Teresa, ahead of the official launch of the revamped sporting oval.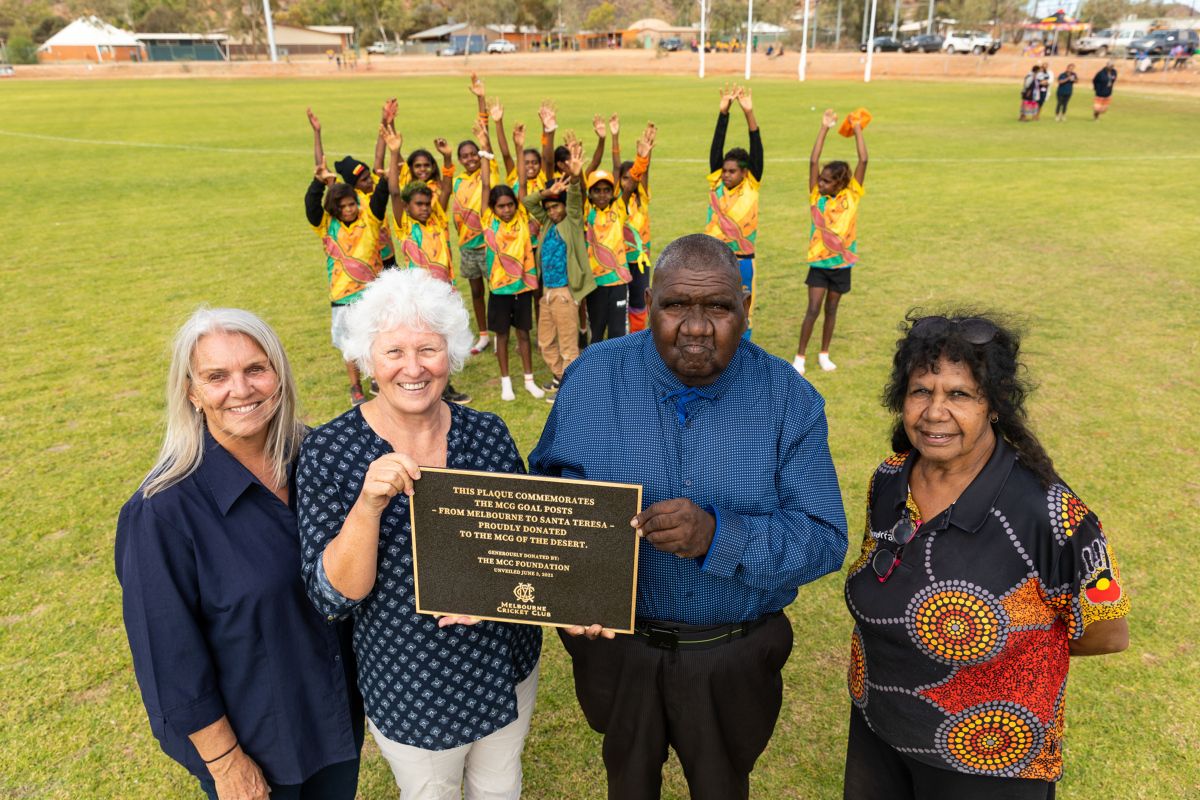 Linfox has long realised the value of health and wellbeing through physical activity and connectedness with others. With this in mind, we have encouraged and supported our people to prioritise health and wellbeing through our Healthy Fox program for many years.
Linfox is proud to encourage this goal by moving the goal posts to Santa Teresa's refurbished oval, where locals can now play their favourite sports on a freshly re-grassed ground, leaving the red dust behind.
We thank the MCC Foundation, the Melbourne Football Club and the Atyenhenge-Atherre Aboriginal Corporation for the opportunity to help build this important legacy – one we know will enrich the Santa Teresa community for decades to come.
Linfox has a proud tradition of providing support to a range of community organisations through the Fox Family Foundation and in partnership with our customers.