The Fuso eCanter is the first of a series of Daimler Truck electric vehicles to be introduced in Australia.
Four net zero emission eCanters are now being operated in Australia by Linfox. All are charged with renewable electricity or carbon offset initiatives, with an estimated saving of at least 60 tonnes of carbon dioxide equivalent emissions (CO2-e) per vehicle, compared to the same size Euro 6 diesel powered truck.
Daimler Truck aims to make all new vehicles from Fuso, Freightliner and Mercedes-Benz Trucks in Europe, North America, and Japan 'tank-to-wheel' CO2-neutral by 2039. It is throwing its considerable research and development might behind the advance of its battery electric and fuel cell technology.
Next year, the pioneering Fuso eCanter will be joined in Australia by the all-electric Mercedes-Benz eActros and eEconic trucks as part of a local evaluation program.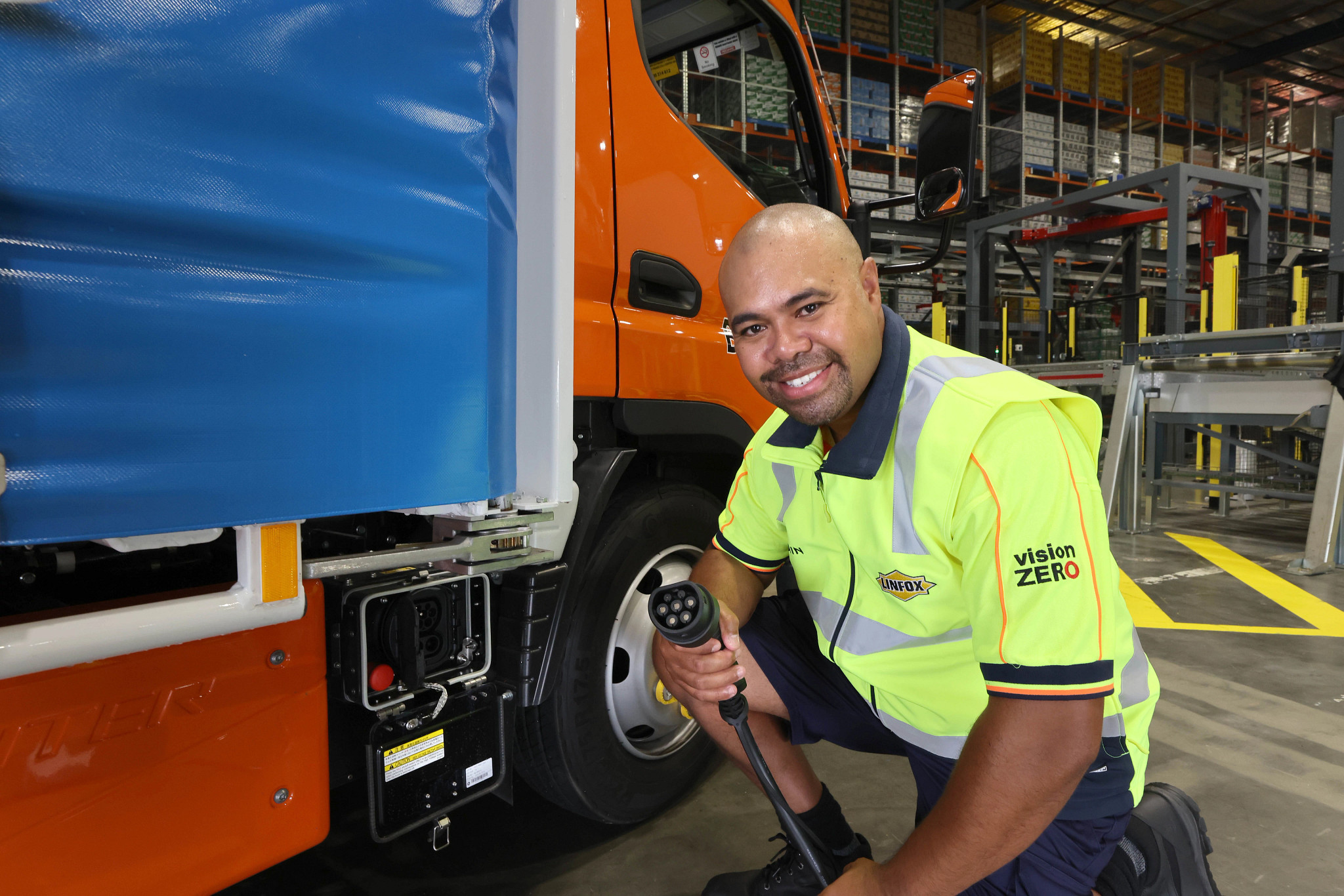 Fuso launched the eCanter in Australia last year after a local test program running a fully loaded model at its 7.5 tonne Gross Vehicle Mass (GVM) capacity around the clock in tough Australian conditions.
The eCanter is the only electric truck in its class with a full suite of active safety features including Advanced Emergency Braking System (AEBS), which uses radar to detect potential collisions and brake hard even in the event the driver fails to do so. This system can even automatically begin braking if it detects moving pedestrians, which is especially important in urban areas.
Other safety features include a Lane Departure Warning System, Electronic Stability Control, Hill Start Assist, a reversing camera and driver and passenger airbags.
The eCanter uses six liquid-cooled lithium ion batteries that store 82.8kW/h of electricity and feed a permanent magnet synchronous motor. Power output is 135kW and 390Nm of torque can be delivered the moment the accelerator pedal is pressed.
The truck is able to recover energy when decelerating, topping up the batteries with a type of 'engine' braking.
During the six-month Australian test program, the eCanter evaluation unit averaged a range of 130 kilometres. While that would be enough for some of the daily urban deliveries, recharging the eCanter is a breeze. Using a rapid charger, the eCanter can be recharged to 80 per cent capacity in an hour using a 50kW charger or fully charged in just 90 minutes.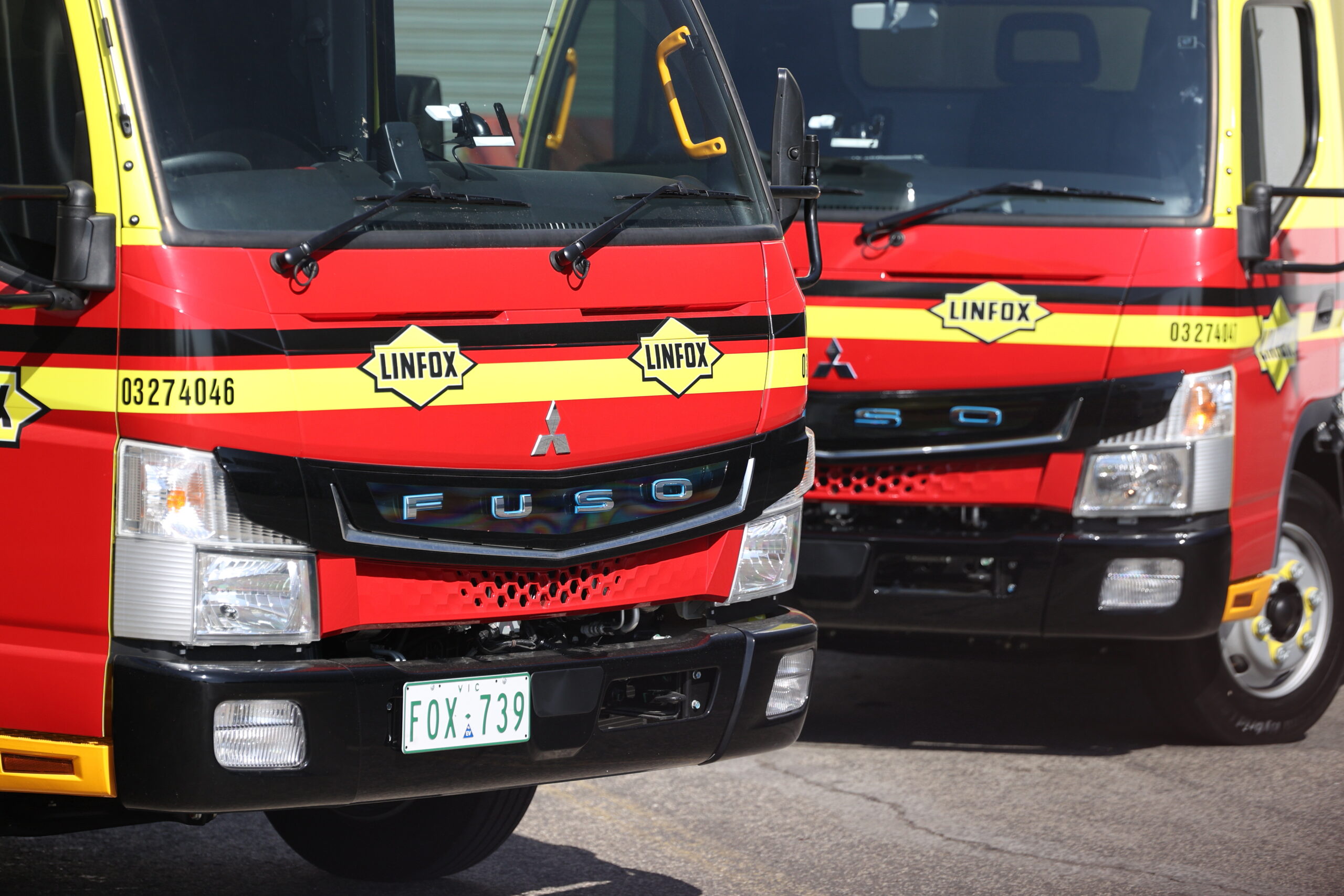 Switching to the eCanter is easy and driver feedback refers to smooth acceleration, instant torque and almost silent operation.
Fuso currently features diesel engines that meet or undercut the stringent Euro 6 emissions as standard in medium duty Fighter and heavy-duty Shogun as well as the Rosa light bus.
Freightliner's Cascadia was the first conventional truck in Australia with the US GHG 17 emission rating (exceeding Euro 6), while Mercedes-Benz led the way by introducing Euro 6 on every single Actros model in 2016.
Article courtesy of Linfox fleet partner, Daimler Truck and Bus.