After the Formula 1® Australian Grand Prix was cancelled two years running due to COVID-19, Linfox was back on board to coordinate transport, installation and removal of the famous Albert Park racetrack for the twenty-fifth year.
"The Linfox team did a fantastic job to ensure the track completion was on schedule and ready for what was a sensational four days of motorsport in Melbourne," said Linfox National Manager Resources and Industrial, Ben Hill.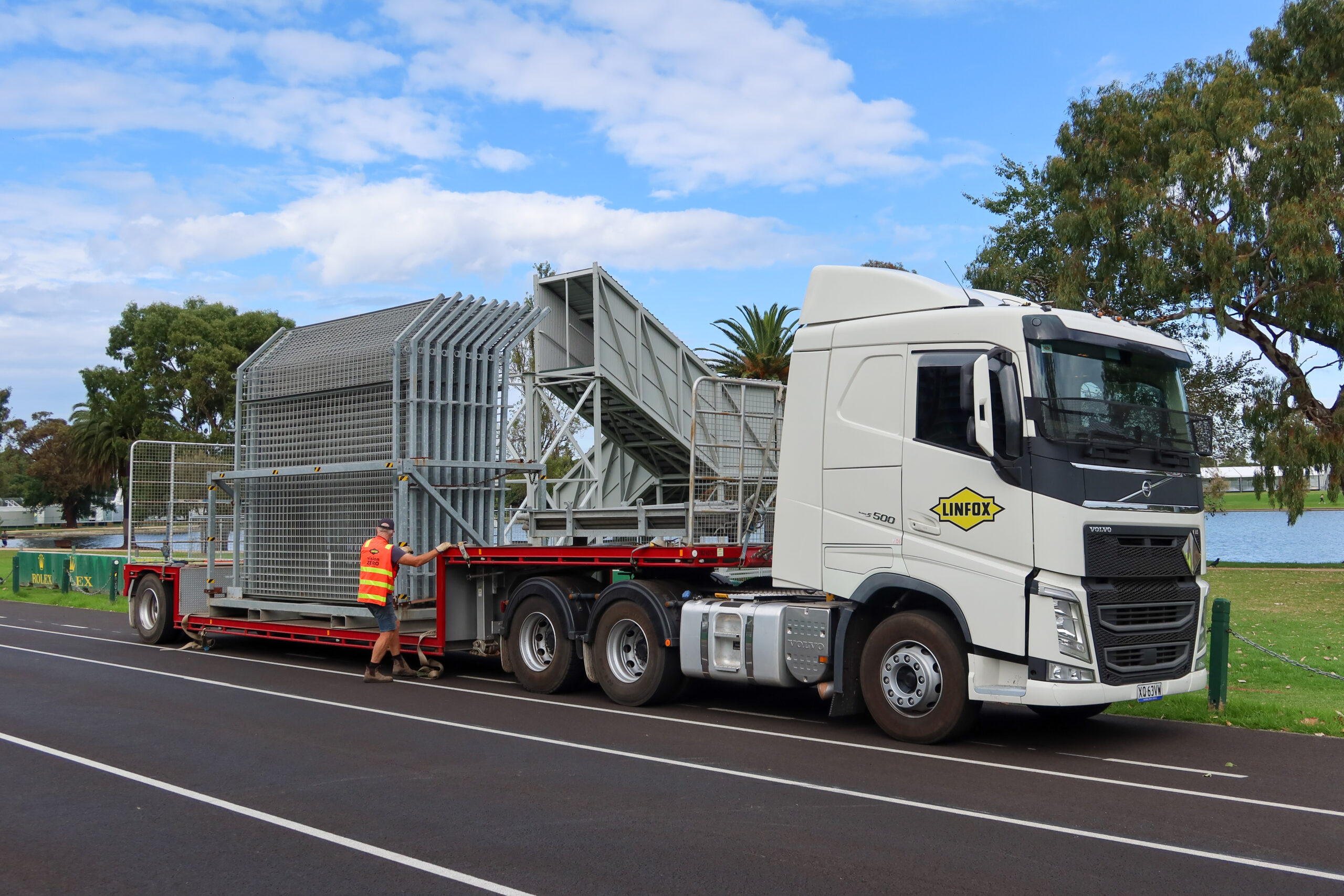 Prioritising safety
Over 12 weeks, Linfox's 40-strong team constructs track barriers weighing thousands of tonnes as well as debris fences, tyre buffers and general admission stands. Dismantling then takes three weeks after the race concludes.
Linfox's commitment to be safer ensures the team participates in Linfox's annual Stop for Safety campaign, completes regular internal audits and implements proactive safety initiatives onsite. This helps them overcome weather disruptions that could interrupt tight deadlines and increases awareness of their surroundings, as members of the public continuously interact with the track throughout construction.
Ben said, "COVID-19 has been a challenge, but we kept our team members safer with a second break room to enable physical distancing and extra facilities to encourage outdoor dining."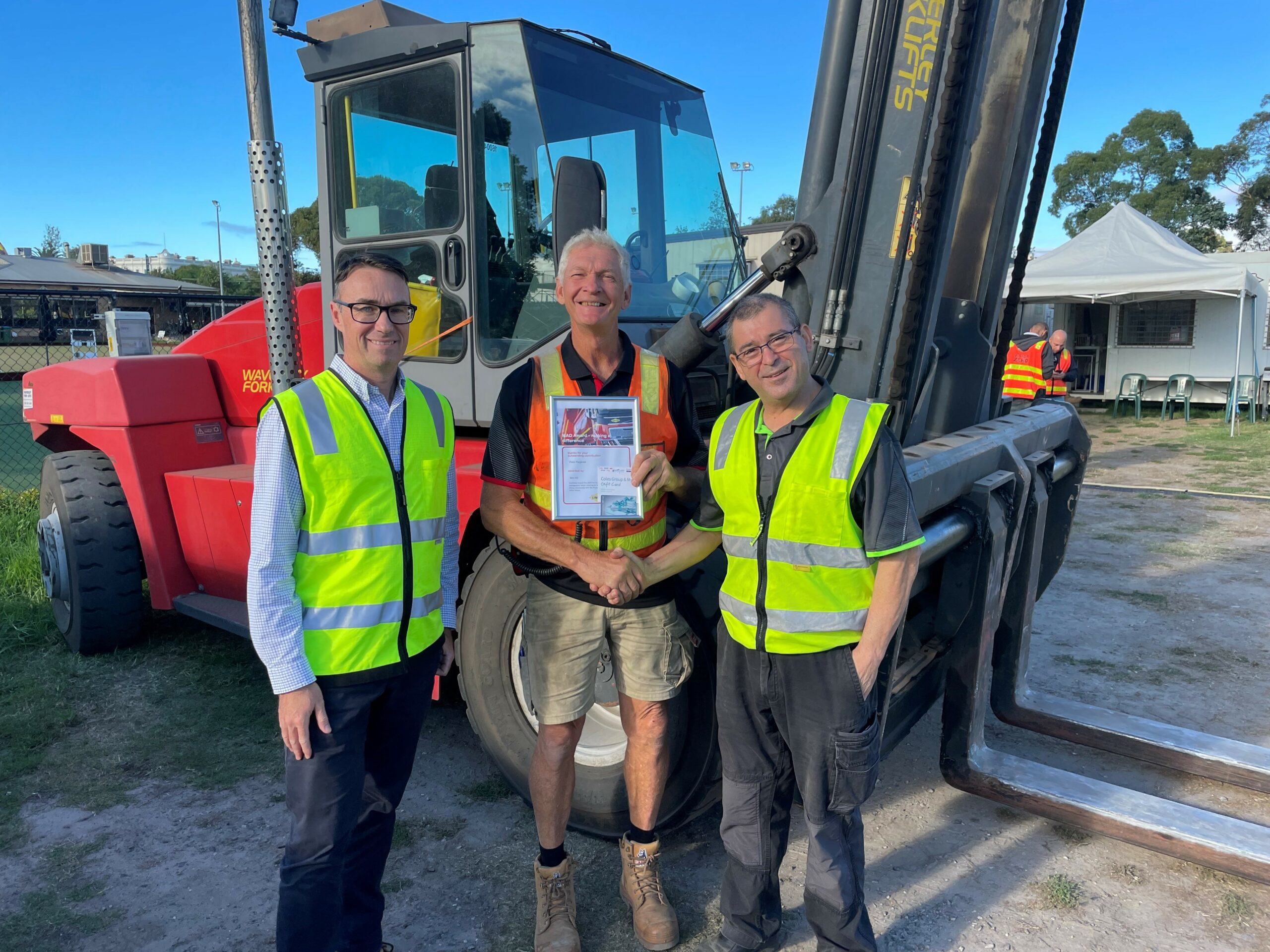 Linfox team member awarded
Long-term Grand Prix project team member Peter Fitzgerald was presented with the Linfox Resources and Industrial 'Making a Difference' award for his work on the event.
"Peter stepped up to lead the Linfox project team and built a great working relationship with the new Grand Prix project management team," said Ben.
"His work and commitment delivered for our customer, kept the work on schedule and achieved together with our people – well done Peter."
Image: Linfox National Manager Resources and Industrial, Ben Hill and Linfox National Project Manager, Tony Comito presented Peter Fitzgerald (centre) with the Resources and Industrial 'Making a Difference' award.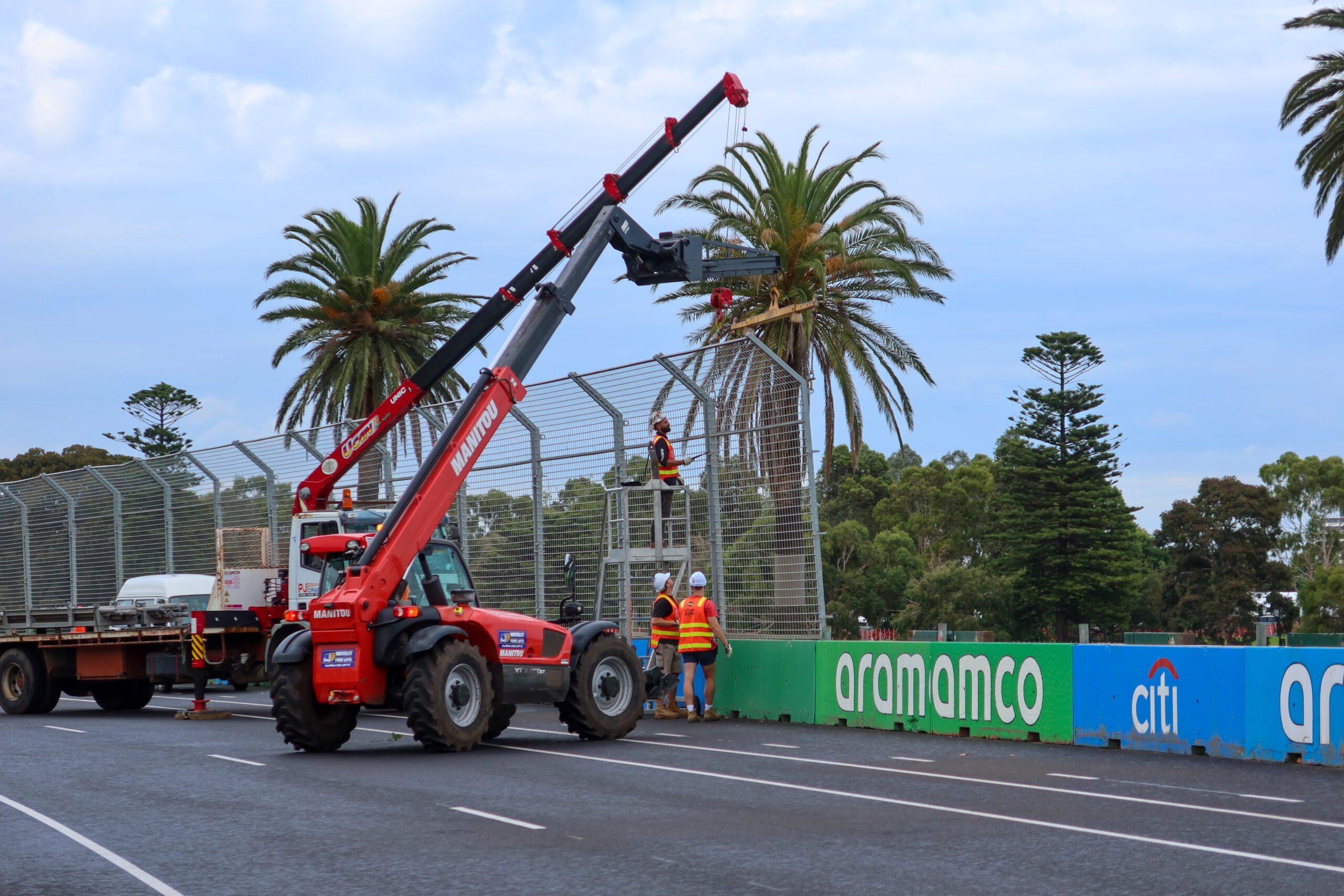 F1® Grand Prix by the numbers
More than 3,100 concrete barriers each weighing around 4.5 tonnes delivered across 620 truckloads
53,000 tyres in bundles
260 general admission stands
40 team members across four crews
12-week build, one week of racing, and three weeks post-event dismantling
3,000 debris fences (photo points, TV panels and special control points).