The year 2020 saw an explosion of sustainability commitments from companies around the globe. Linfox was one of them, launching its five-year Leading the Way 2025 business strategy with a pledge to 'act sustainably' that would include the trial of six electric trucks.
A credible sustainability commitment requires more than just promises, and despite disruptions caused by the COVID-19 pandemic, Linfox introduced the first two electric trucks in 2021 and four more have entered day-to-day operations in 2022.
The potential benefits of electric vehicles (EV) include reduced fuel costs, lower maintenance costs and reduced air pollution. Greenhouse gas emissions can be eliminated if vehicles are charged using renewable energy.
The experience of the drivers and real-time data gathered from Linfox's EV trials will inform future decisions as Linfox takes big steps to meet the challenges of tomorrow.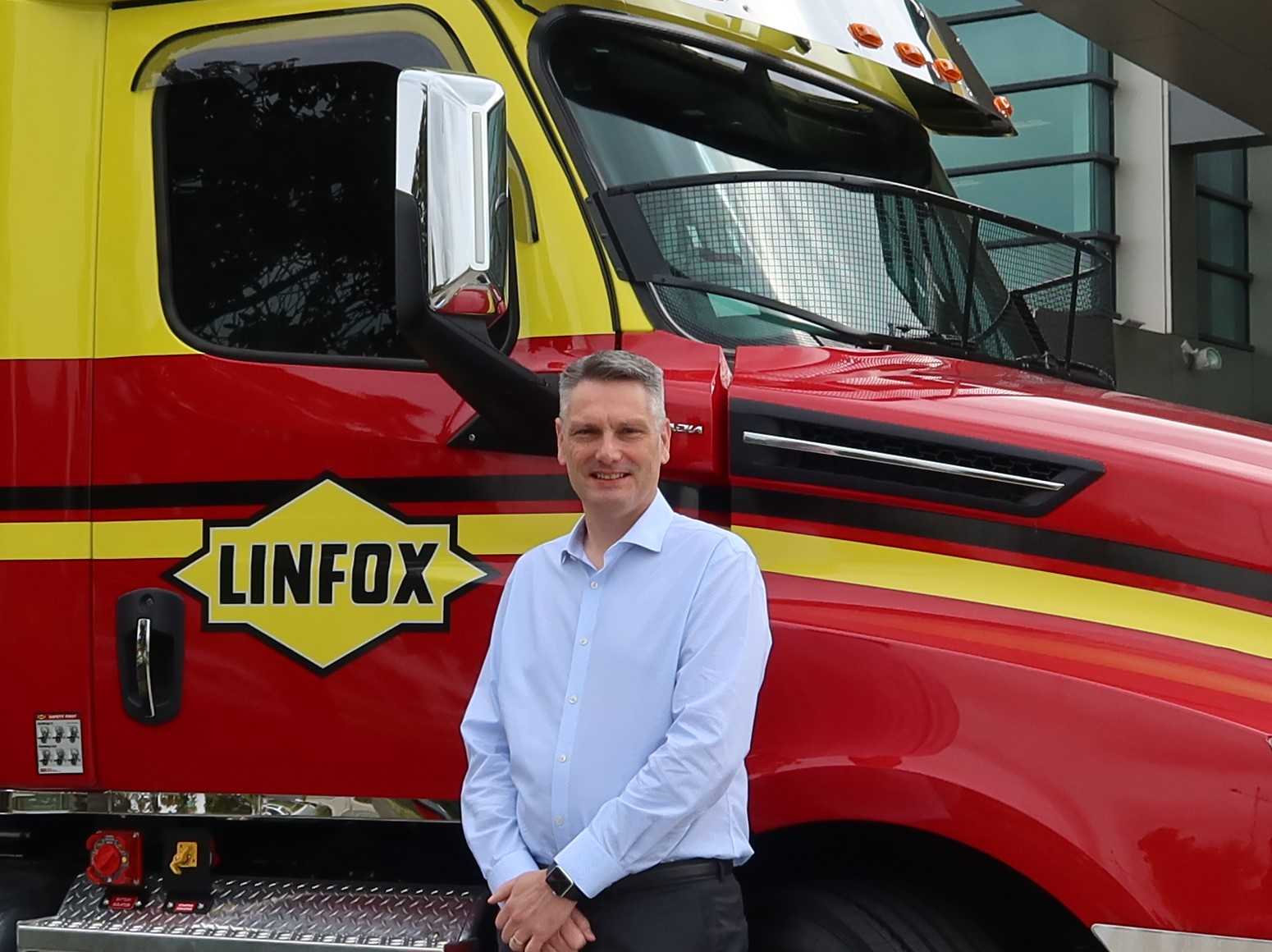 "As we work towards a more sustainable transportation and logistics industry, the next decade will see major changes in the way Linfox operates its fleet and facilities.
We are in the process of purchasing grid-supplied renewable electricity from large-scale solar and wind generators, with the goal of making Linfox sites 100 percent carbon neutral through a combination of energy efficiency features such as LED, state-of-the-art refrigeration systems, on-site solar generation, battery storage and renewable grid electricity.
Linfox's new logistics centre southeast of Brisbane, Australia, is a prime example of Linfox's bold carbon-neutral vision. It will be Linfox's first carbon-neutral facility in 2022 and has received full 5-Star Green Star Design and As-Built certification and will achieve 5-Star Green Star performance.
Linfox is building more of these logistics centres across the country as we strive for net zero carbon emissions. We will also soon complete an ambitious LED lighting replacement program at existing sites. Through energy efficiency projects, Linfox has achieved thousands of MWh savings and exponentially increased our solar energy production through an accelerated solar installation program on our warehouses, contributing greatly to our carbon emissions reductions targets."
Jason Price
Linfox General Manager
Property Development and Sustainability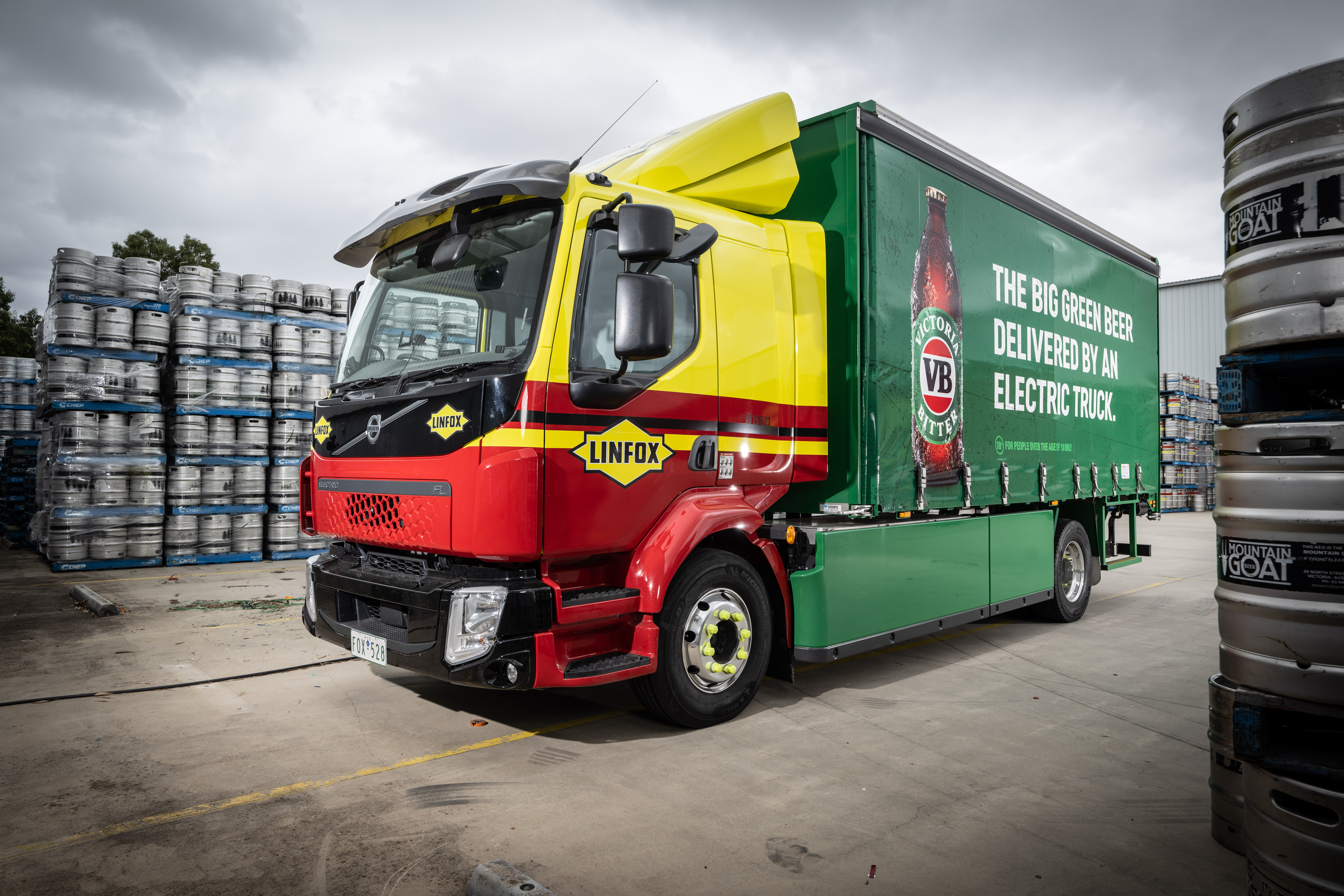 August 2021
Linfox's first electric truck hits the road
The historic first saw Australia's iconic beer, Victoria Bitter, transported in a new Volvo FL Electric truck for valued Linfox customer, Asahi Beverages. The vehicle undertakes metropolitan deliveries within BevChain, Linfox's leading beverage logistics business.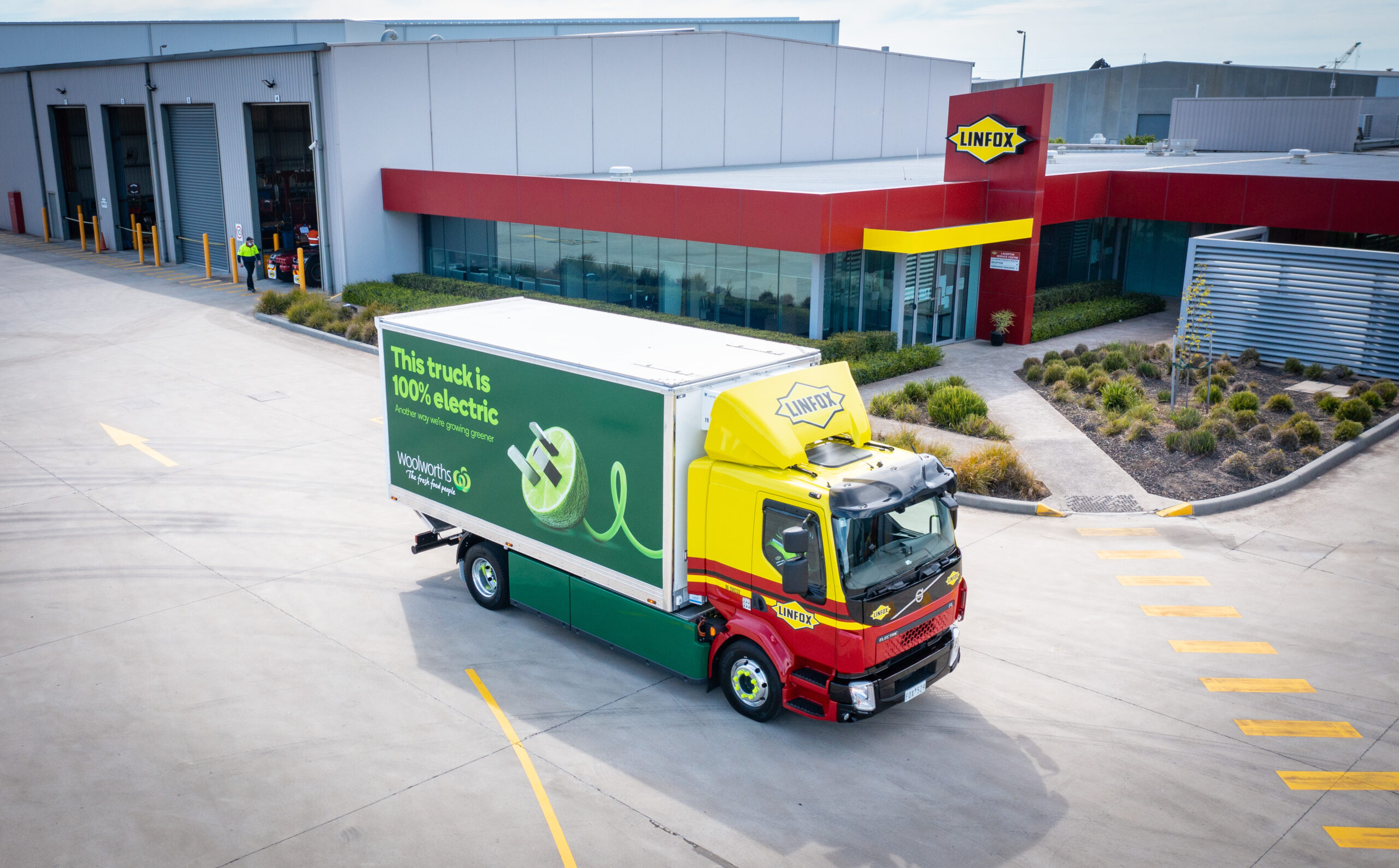 September 2021
Linfox introduces first electric truck for fresh produce for Woolworths Group
The Volvo FL Electric transports fresh produce daily from the Melbourne fresh food distribution centre operated by Woolworths Group's supply chain arm, Primary Connect.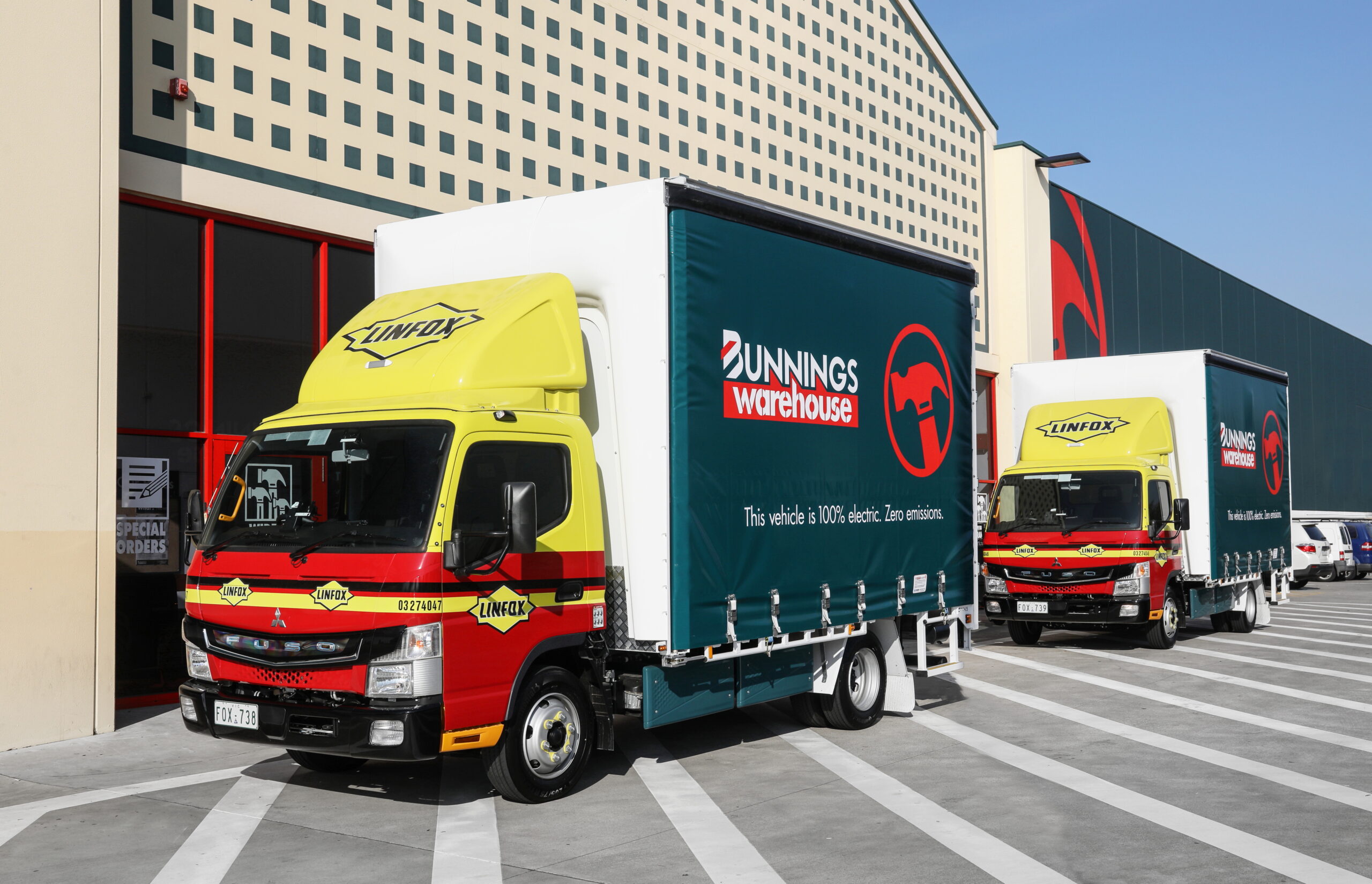 March 2022
Linfox introduces two electric trucks for Bunnings
The Fuso eCanters deliver home and lifestyle products to local stores in Melbourne's southwest and are powered by 100 per cent renewable electricity.
"Supply chain partners have an important role to play in the transition to renewable energy and the action we take now will determine our future and the future of generations to come," said Executive Chairman Linfox Pty Ltd, Peter Fox.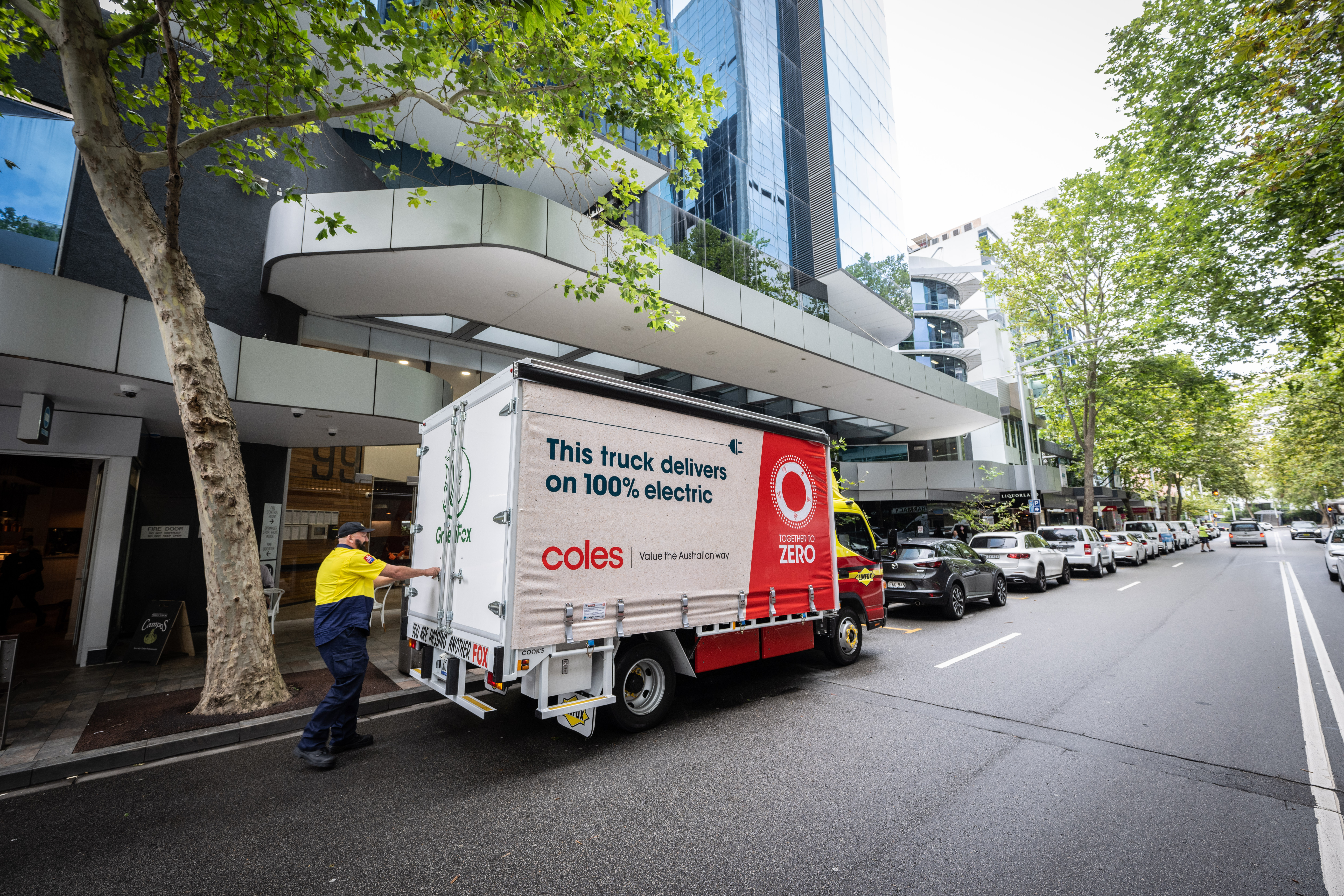 April 2022
Linfox launches first electric truck for Coles
The Fuso eCanter services several Coles stores in New South Wales, loading products from the Eastern Creek Distribution Centre for delivery to Coles supermarkets and new format Coles Local stores.
David Clark, Coles Head of Transport Safety and Sustainability – Supply Chain, said Coles sought supplier partners who aligned with its sustainability values, and noted Linfox was a natural fit for the electric truck project.
"We are excited to see how electric truck technology evolves and are eager to continue working with Linfox to discover ways to reduce emissions in our supply chain through alternate fuel technologies."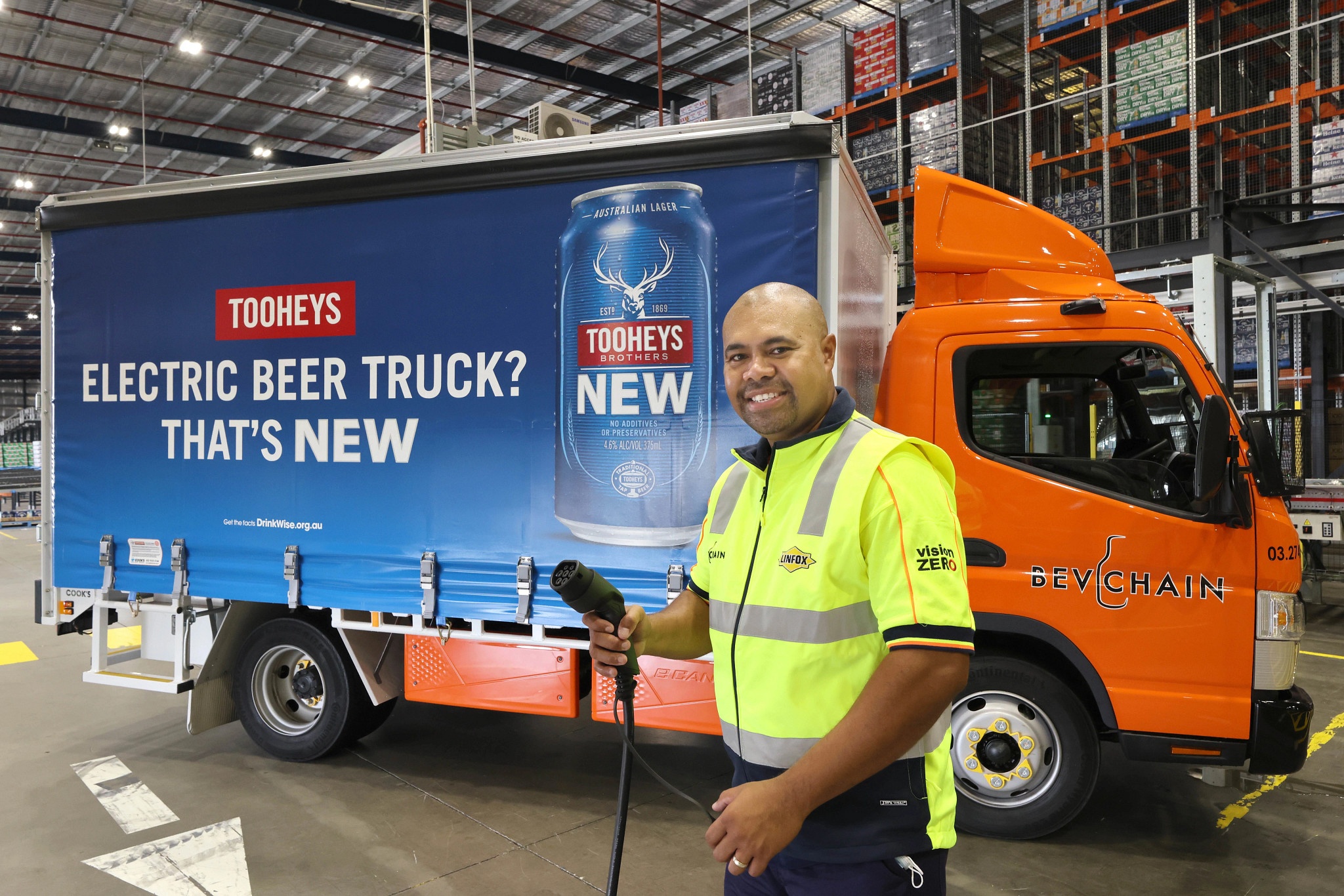 April 2022
BevChain introduces first electric truck in NSW for Lion
The Fuso eCanter delivers kegs, packaged Tooheys New and other Lion beers from BevChain's award winning automated warehouse to pubs, bars and clubs in metropolitan Sydney.
Lion Australia Managing Director, David Smith said collaboration across industry was key to ensuring the simple joy of having a beer at the pub can be enjoyed by everyone for generations to come.
"From the farm to the brewery to the road and then the pub or bottle shop, we are looking at all the ways we can minimise our carbon footprint and meet our 2050 goal," he said.