Linfox has a proud heritage when it comes to keeping our people safe. There is no doubt that our industry-leading Vision Zero safety culture is ingrained in our business. Clever engineering, smart solutions and high-tech equipment is used across our operations to ensure people stay safe.
Our traditional safety results are better than ever, but is that enough?
Linfox has been on a journey of safety, health and wellbeing discovery over the last two years. We call it our safety evolution. We examined our own shortcomings but also looked outward to learn from others who do things differently.
We proactively partnered with industry experts and safety, health and wellbeing peers at other global organisations, happy to share stories and learnings from their own safety journey.
Most importantly, we learned that to improve safety we must involve our people in the conversation. This safety evolution is helping our sites uncover risks, solve problems, and innovate how we work.
This year we made a commitment to focus our effort on eight core principles, simple things we believe will help us be safer and enhance wellbeing. It all starts with talking and listening to our team.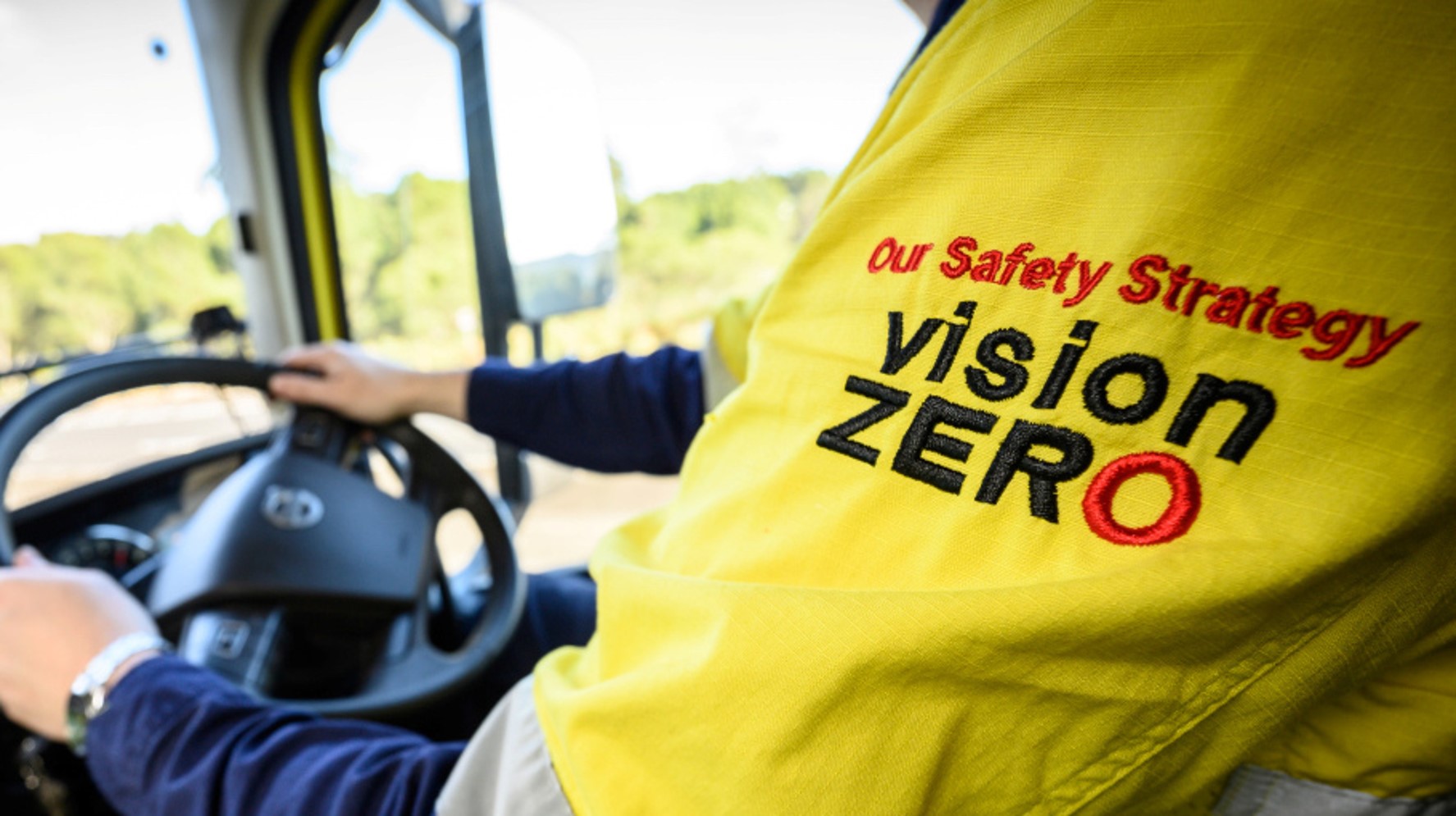 Safety, Health and Wellbeing Core Principles FY23
Care, trust and inclusion are the foundations of our safety culture.
Talk to our team
Adopt a risk-based approach
Learn from success, not just failure
Recognise effort
Embed health and wellbeing
Create a mentally healthy workplace
Declutter systems
Measure prevention, not just outcomes.
Investing in leaders
The Linfox Leader Program is a nine-month face to face course, designed to build leadership skills and equip people leaders with practical workplace tools.
One course module is solely dedicated to helping leaders navigate safety, health and wellbeing conversations and lead a positive safety culture onsite. This significant investment sets our leaders up for success and gets everyone on the same page about our safety evolution.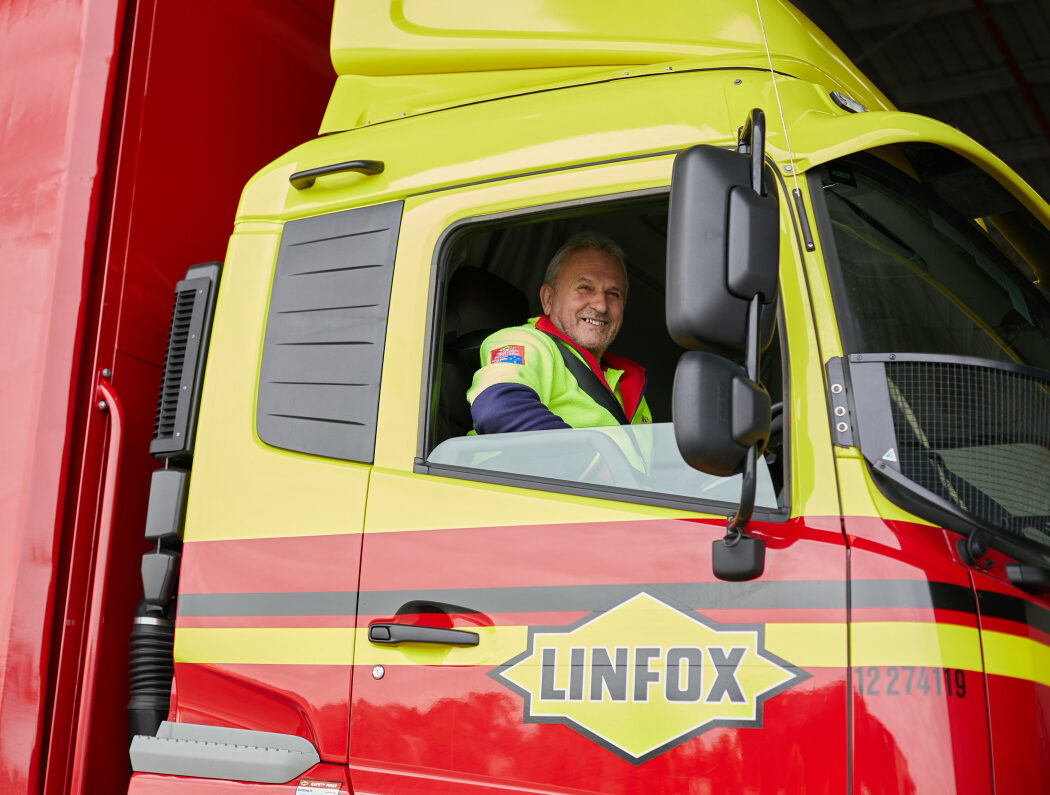 Introducing the 4Ds: A simple tool to encourage conversations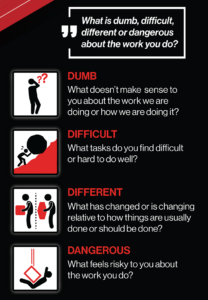 We recently introduced the 4Ds process, a simple way to capture the views of team members about the things they believe are dumb, difficult, different or dangerous about their job.
Being safer starts with asking better questions.
Gaining a deeper understanding about how the work is really done opens the door to honest conversations about what we can all do to make work better, easier and safer for everyone.
This risk-based approach involves talking and listening to our people. It strengthens our team culture while creating positive safety outcomes.
The 4Ds video
Our recent Stop for Safety event showcased a video outlining the 4Ds process. This was viewed over 9,000 times across Australia, New Zealand and abroad.
By sharing it we hope others can learn from our approach and in turn, share their views with us. Visit www.linfox.com/safety-health-and-wellbeing.
Health and wellbeing: Sharing stories to support our drivers
Linfox is proud to produce The Driver's Seat, a podcast created to support the health and wellbeing of drivers – and anyone wanting to live a happier, healthier life.
In this 10-episode podcast, comedian Dilruk Jayasinha has real conversations about fitness, nutrition, addiction, work-life balance, sleep, finances and more.
The episodes will be released weekly and available on all streaming platforms as well as the free LiSTNR app.
Special guests include:
Craig Foster – Former Socceroo and NSW Australian of the Year
Brad Hodge – Cricket coach and former cricketer
Naomi Frauenfelder – CEO Healthy Heads in Trucks & Sheds
Andrew Papadopoulos – Fitness expert and trainer
Dave Hughes – Comedian and tv personality
Wayne Schwass – Former AFL player
Linfox drivers will also share stories about their experiences. LISTEN HERE.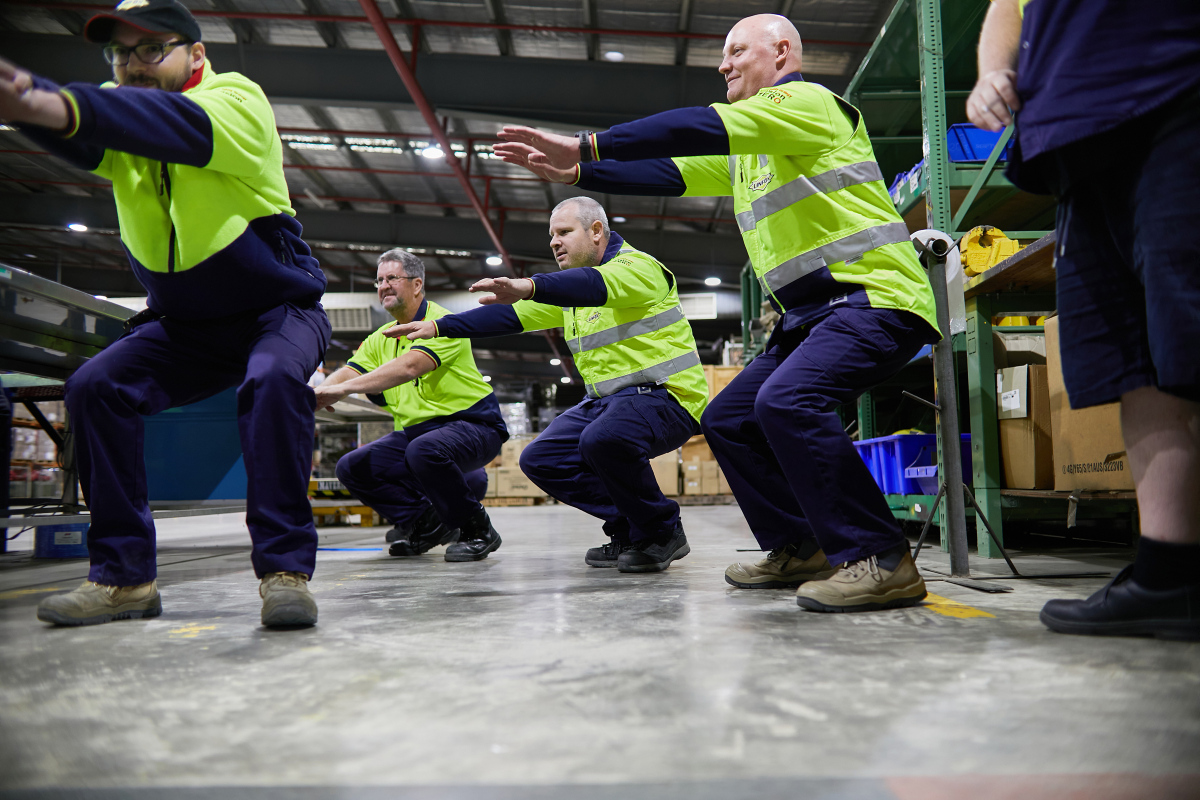 Prioritising healthcare
Our Healthy Fox program continues to focus on practical things that can make a difference to the health and wellbeing of our team.
With the heavy focus on COVID-19 during the past three years, many of us haven't prioritised other areas of our health. Linfox funded skin check clinics and general health assessments for our employees during 2022. Over 1,000 people took advantage of this opportunity, with many being referred on to specialists for further assessments. Getting proper medical attention means our team members can address potentially critical issues promptly.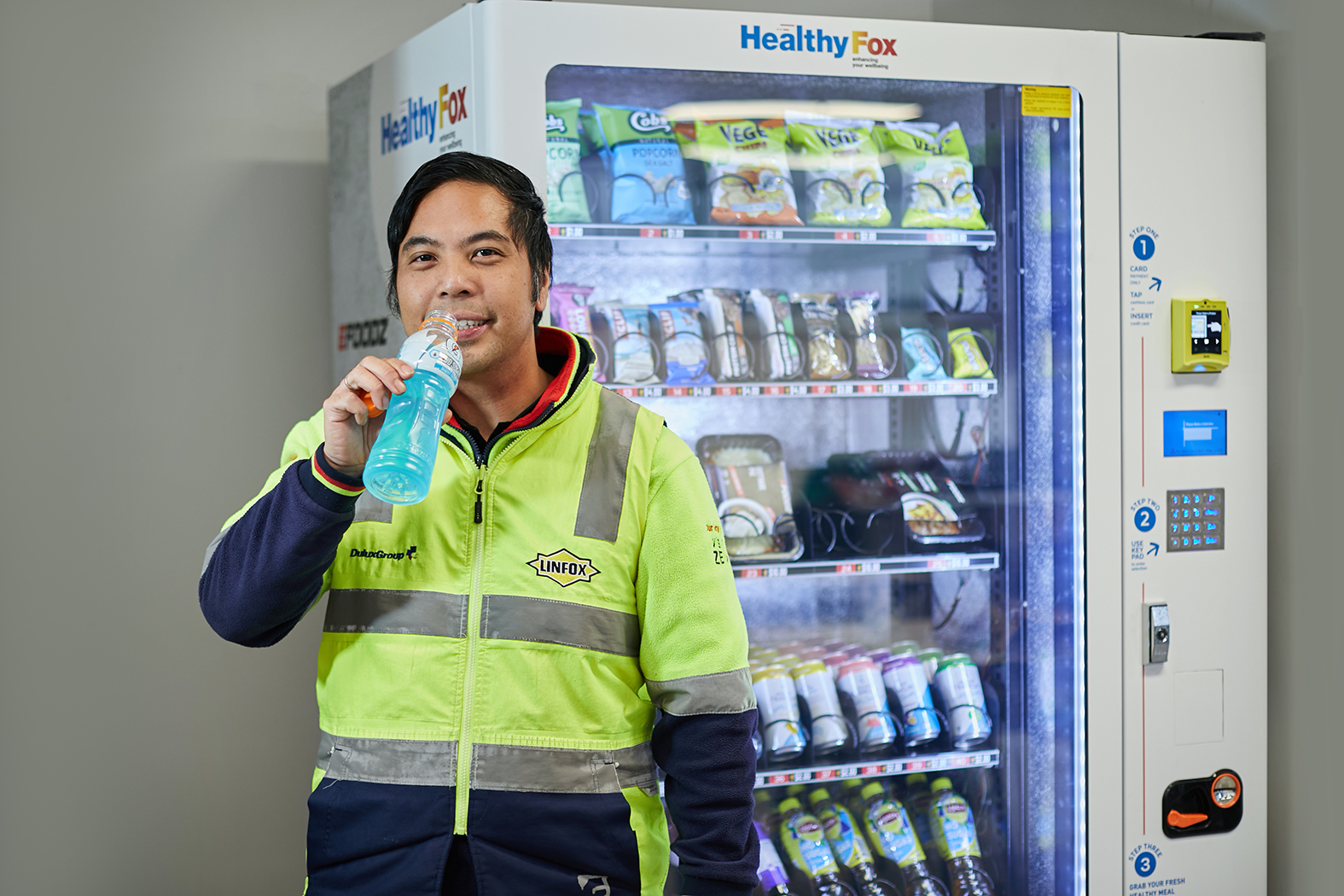 Healthy vending machines
Making healthy food choices often comes down to convenience, which can be tough at some of our site locations.
Healthy Fox is trialling healthy vending machines at several sites to improve access to nutritious meal, snack and beverage options.
They have been so popular that the service provider is finding it hard to keep up with demand!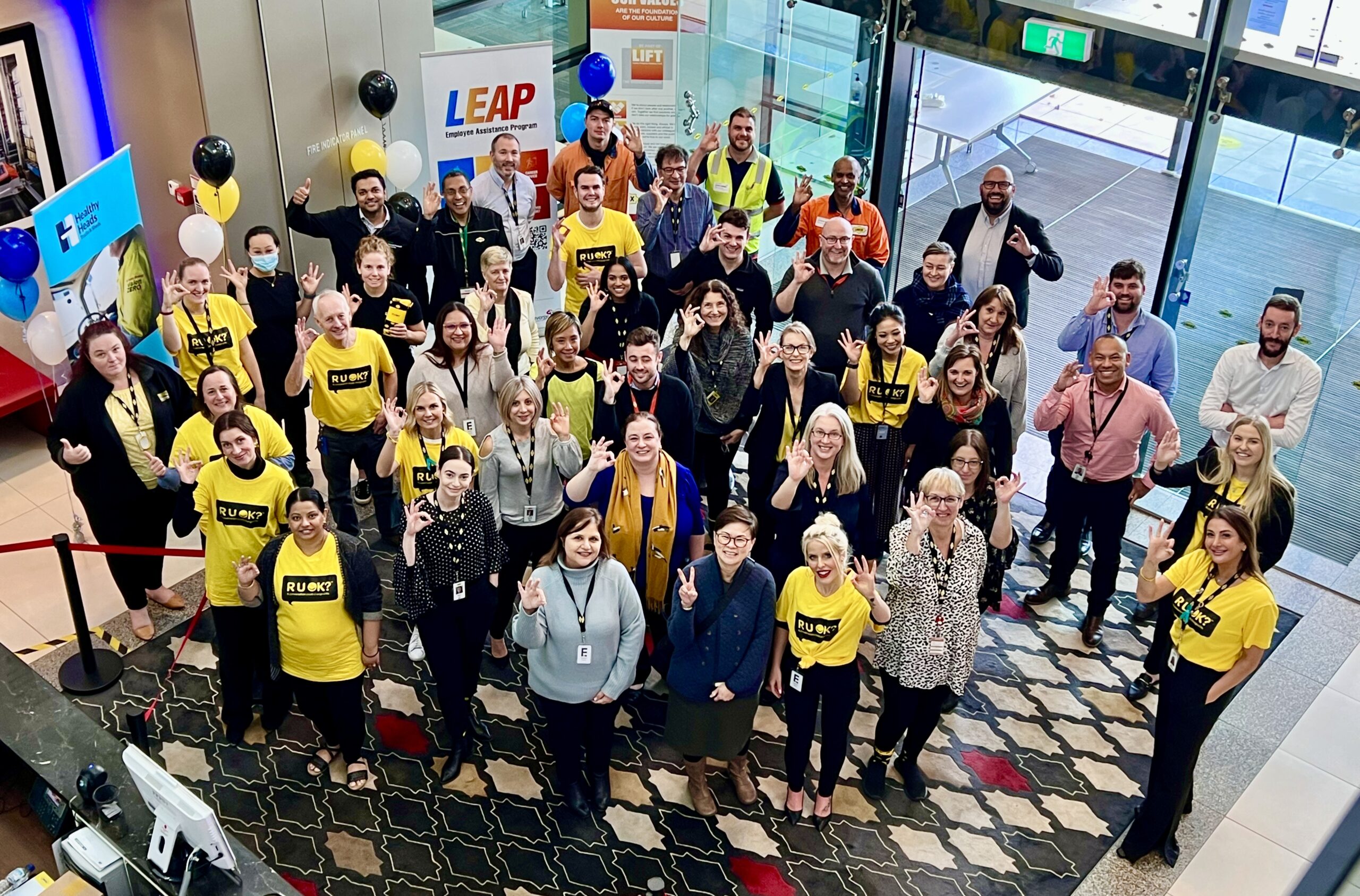 Encouraging conversations about mental health
As part of Linfox's commitment to mental health, we invested in placing trained mental health first aid experts at all our sites. They are available to support anyone going through a tough time at work or in life.
Each year, Linfox also takes part in the R U OK campaign. This year in conjunction with industry foundation Healthy Heads in Trucks and Sheds, our inaugural R U OK in Trucks and Sheds Day saw our sites take part and raise awareness about asking that important question – because simple conversations can change a life.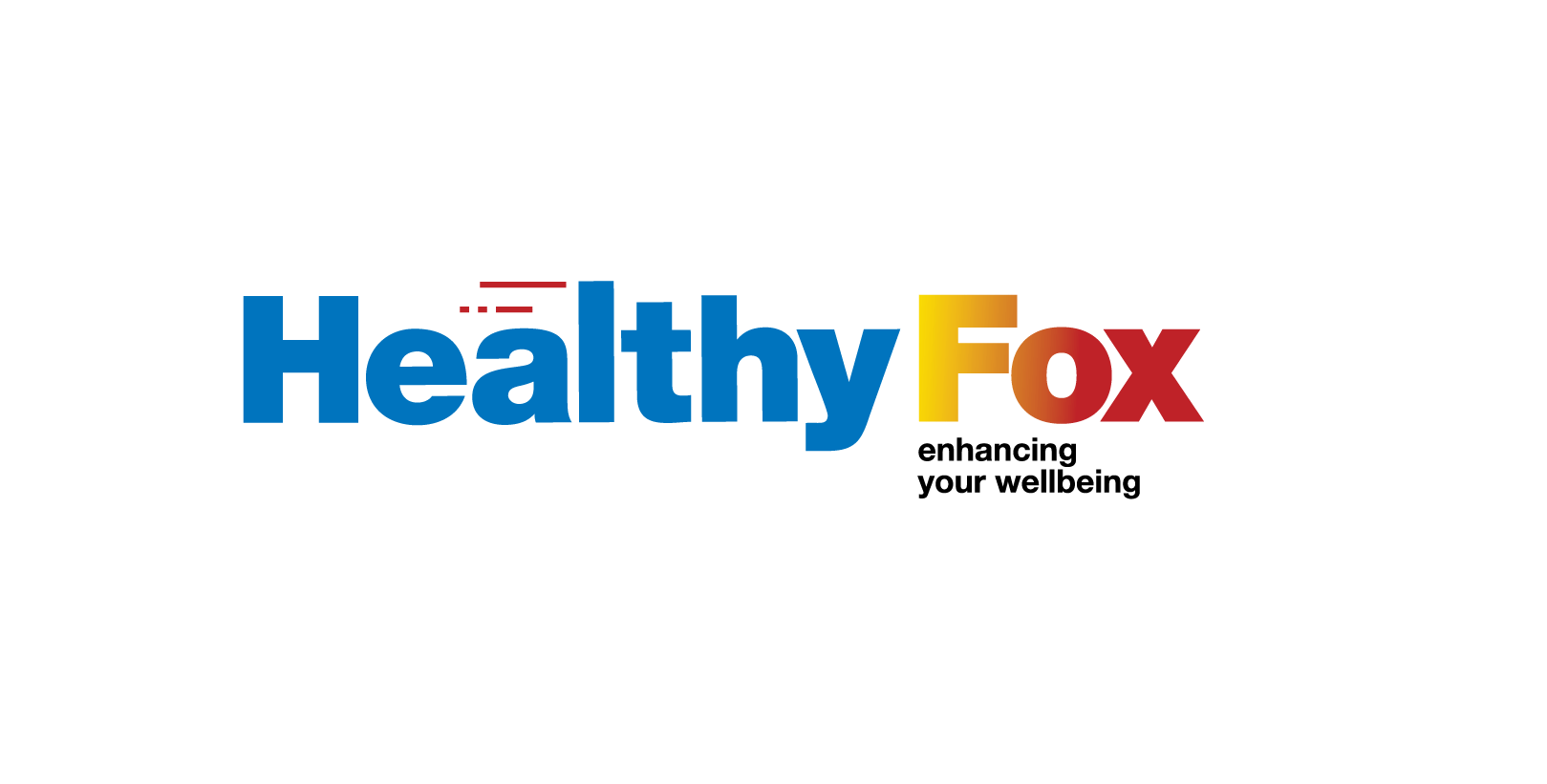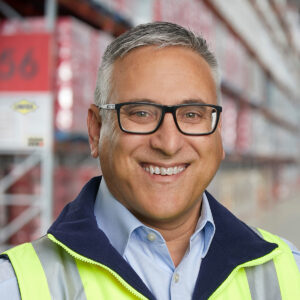 CEO Linfox Logistics Australia and New Zealand, Mark Mazurek is a member of the new Victorian Government Mentally Healthy Workplaces Advisory Group.
They will play a pivotal role stewarding change across Victorian workplaces to promote mental health and wellbeing.