BevChain is trialling electric vehicles with major customers, and this week introduces Sydney's first electric beer truck to the BevChain Lion fleet.
The Fuso eCanter will deliver kegs and packaged Tooheys New and other Lion beers from BevChain's award winning automated warehouse to pubs, bars, and clubs in metropolitan Sydney.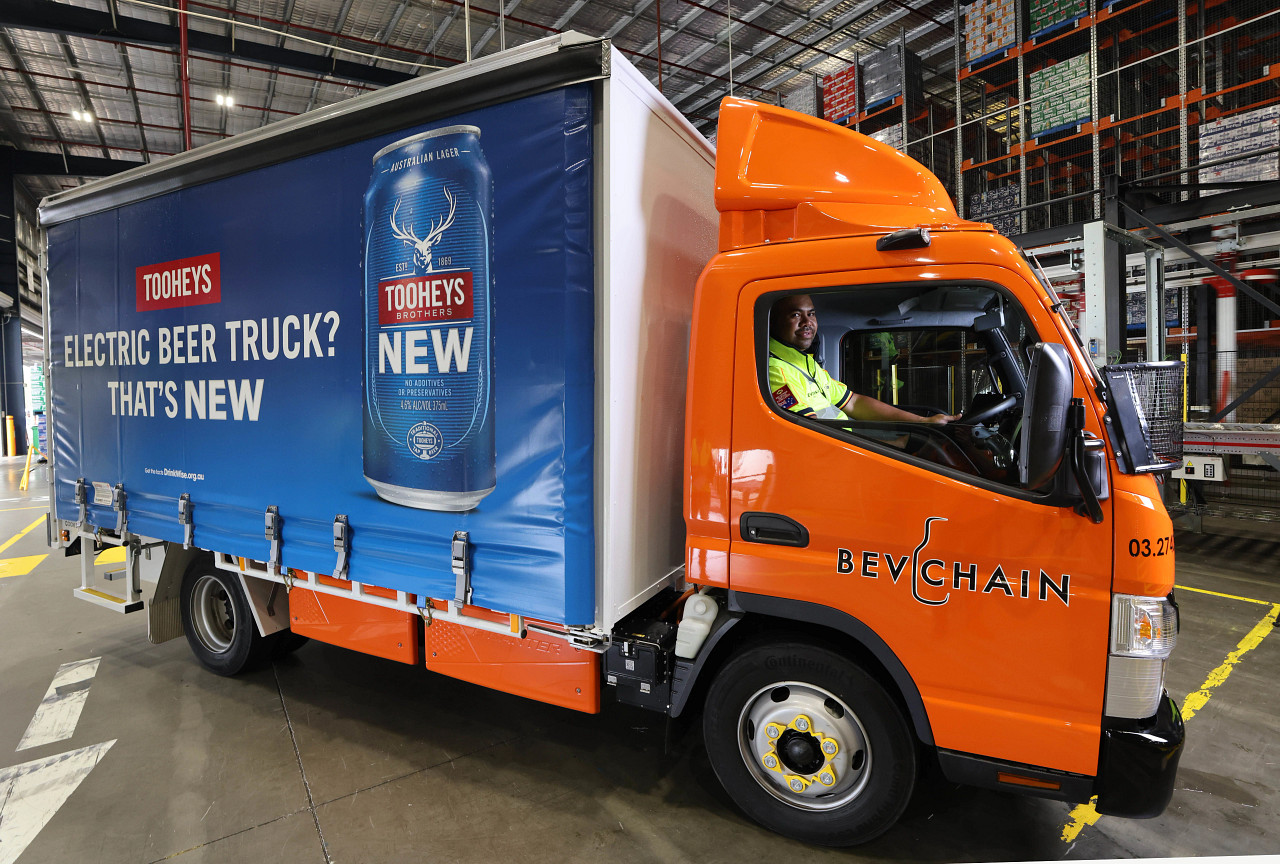 Based on anticipated usage, at least 60 tonnes of carbon dioxide equivalent emissions (CO2-e) can be avoided annually compared to the same size Euro 6 diesel powered truck.
BevChain President, Misha Shliapnikoff said the truck's operation is underpinned by BevChain and parent company Linfox Logistics' Leading the Way 2025 business strategy, as the transport and distribution leader strives to Act Sustainably through the GreenFox program.
"BevChain is excited to introduce the first electric truck for Lion. This truck will be powered by clean energy from our automated distribution centre, which is situated strategically next to the Lion brewery in Auburn, NSW. As Lion's logistics partner, we're committed to working with Lion to reduce carbon emissions and meet our shared sustainability targets."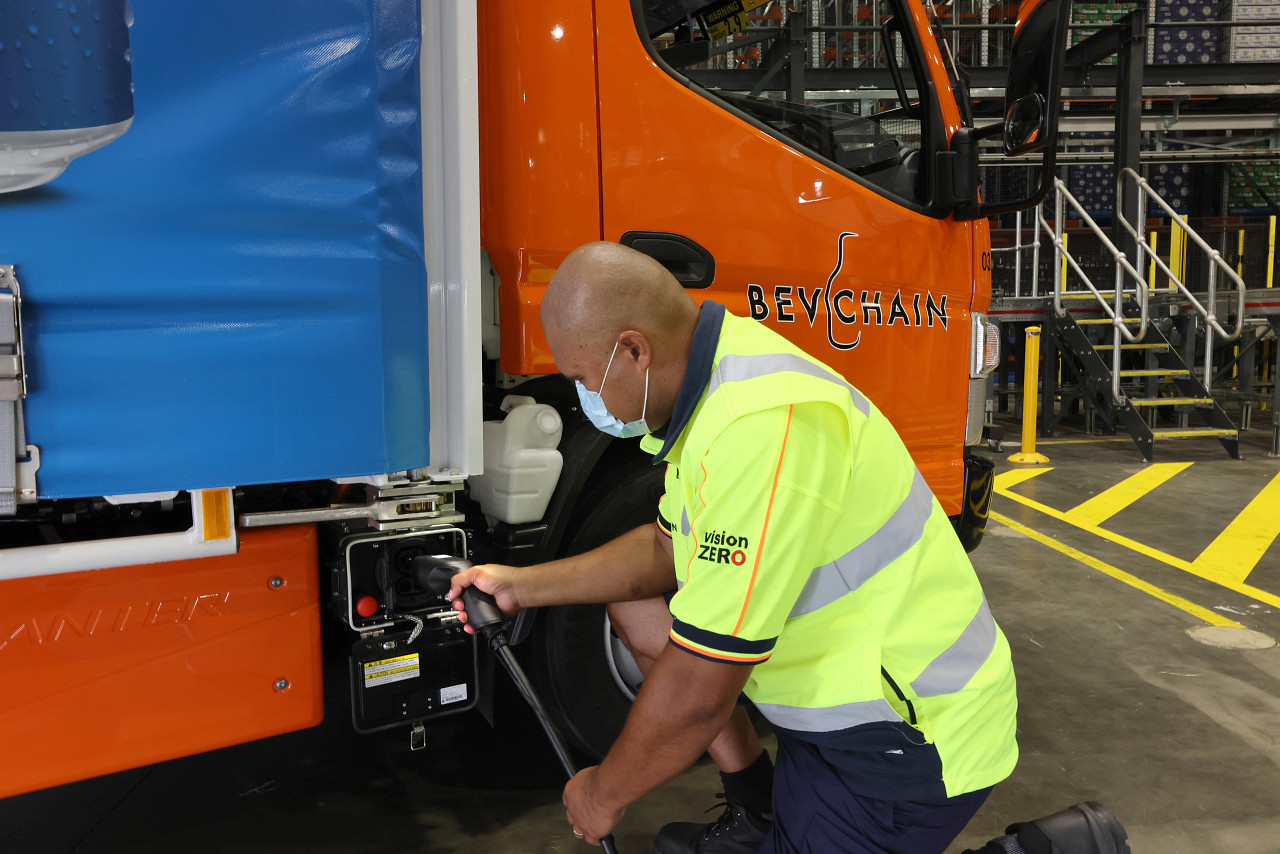 The electric vehicle supports Lion's sustainability goals, which in 2020 became Australia's first Climate Active accredited carbon neutral brewer and has committed to achieving a net zero value chain by 2050.
Lion Australia Managing Director, David Smith said collaboration across industry was key to ensuring the simple joy of having a beer at the pub can be enjoyed by everyone for generations to come.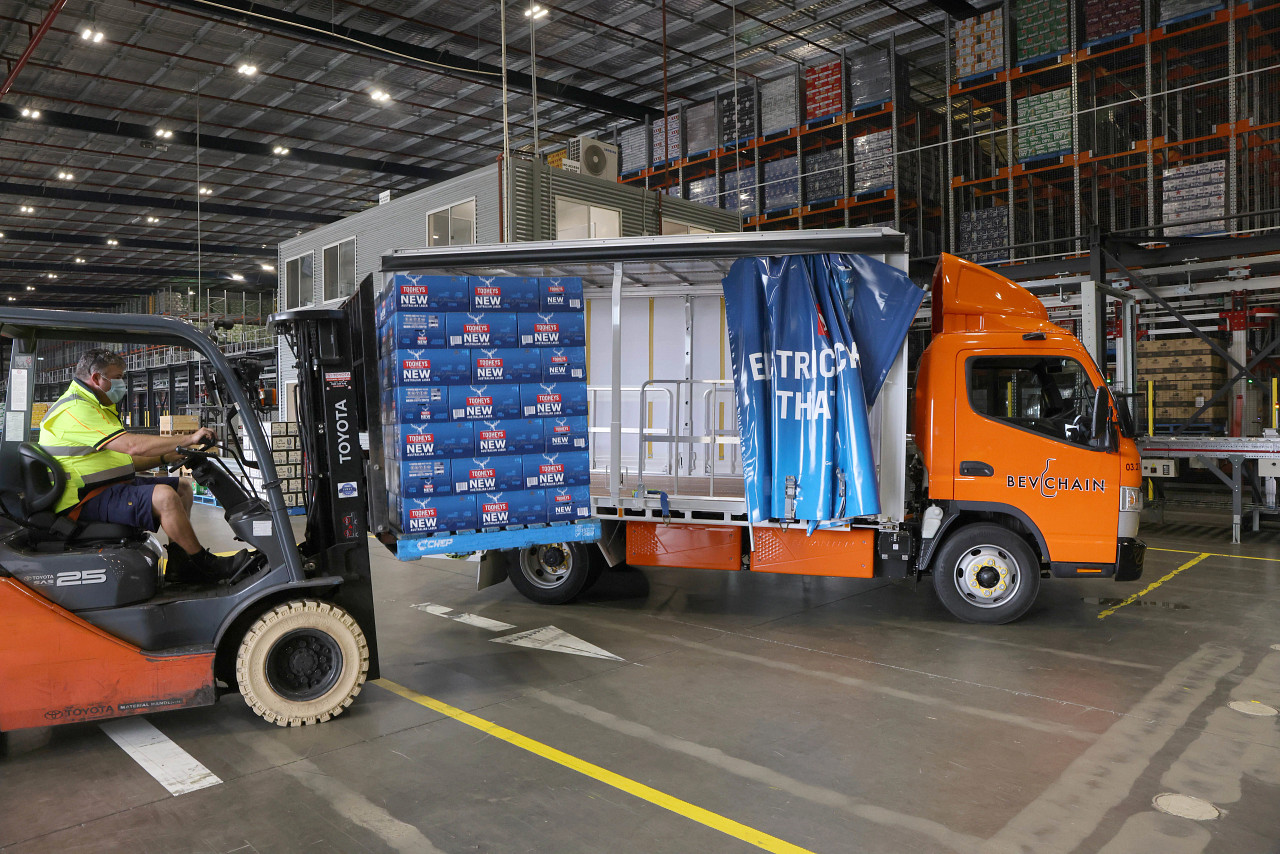 "From the farm to the brewery to the road and then the pub or bottle shop, we are looking at all the ways we can minimise our carbon footprint and meet our 2050 goal," he said.
Daimler Truck and Bus Australia Pacific President and CEO, Daniel Whitehead, said he was thrilled to see the Fuso eCanter going to work for Linfox and Lion.
"The Fuso eCanter is a pioneering electric truck but it is more than a statement, it is a real workhorse that can get the job done in near silence while producing zero emissions," he said.
Linfox and BevChain will operate six electric vehicles for major customers across Victoria and New South Wales by March 2022.

Media Contact
Jack Styles
Senior Communications Advisor
Jack_Styles@Linfox.com – 0438 057 769