The years ahead will bring significant changes that will reshape automotive and transport markets around the world, such as electrification.
Goodyear Fleet, together with Linfox, believes in a future powered by people and new technologies, with a vision of sustainable, safe and new mobility experiences that make life easier every day.
For more than 60 years, the Goodyear Fleet team has committed to deliver consistently high standards, reliable services and high-performing products to Linfox. This could not have been achieved without the right people.
Goodyear Fleet fosters an inclusive and supportive environment where team members can thrive through teamwork and collaboration, with a shared focus on sustainable sourcing, responsible operations, and advanced mobility. Goodyear Fleet team members are encouraged to gain broad experience and undertake learning opportunities, so they can reach their full potential and deliver leading solutions that serve the evolving transport industry landscape.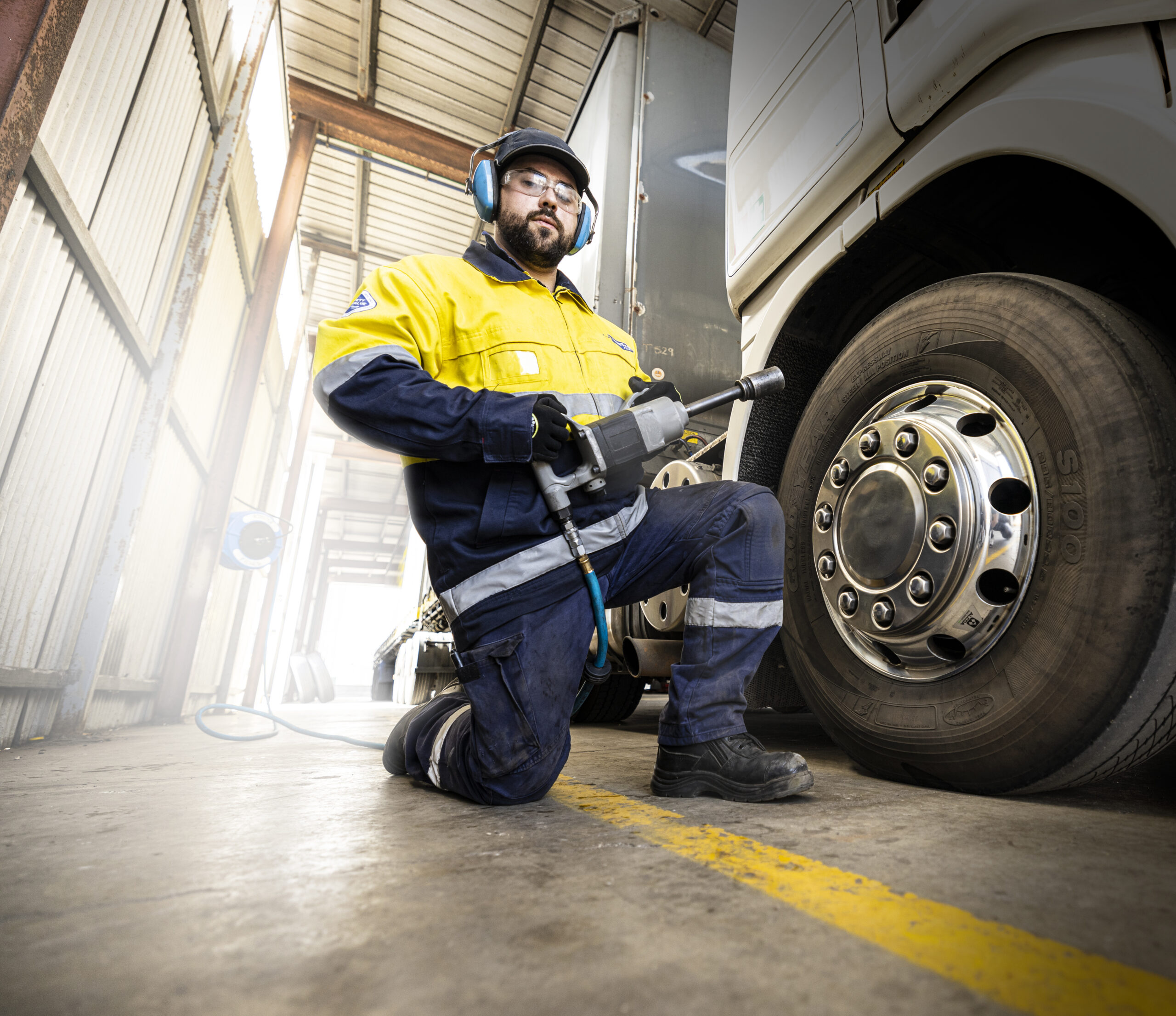 Jesse has worked for Goodyear Fleet for more than three years. With no prior automotive experience, he now prides himself in being able to fit anything from a forklift tyre to truck tyres. Jesse shares a focus on responsible operations and highlights one of the most important aspects of his role is to ensure the safety of all associates and customers. He believes the strong team culture at Goodyear Fleet allows him to do his best work.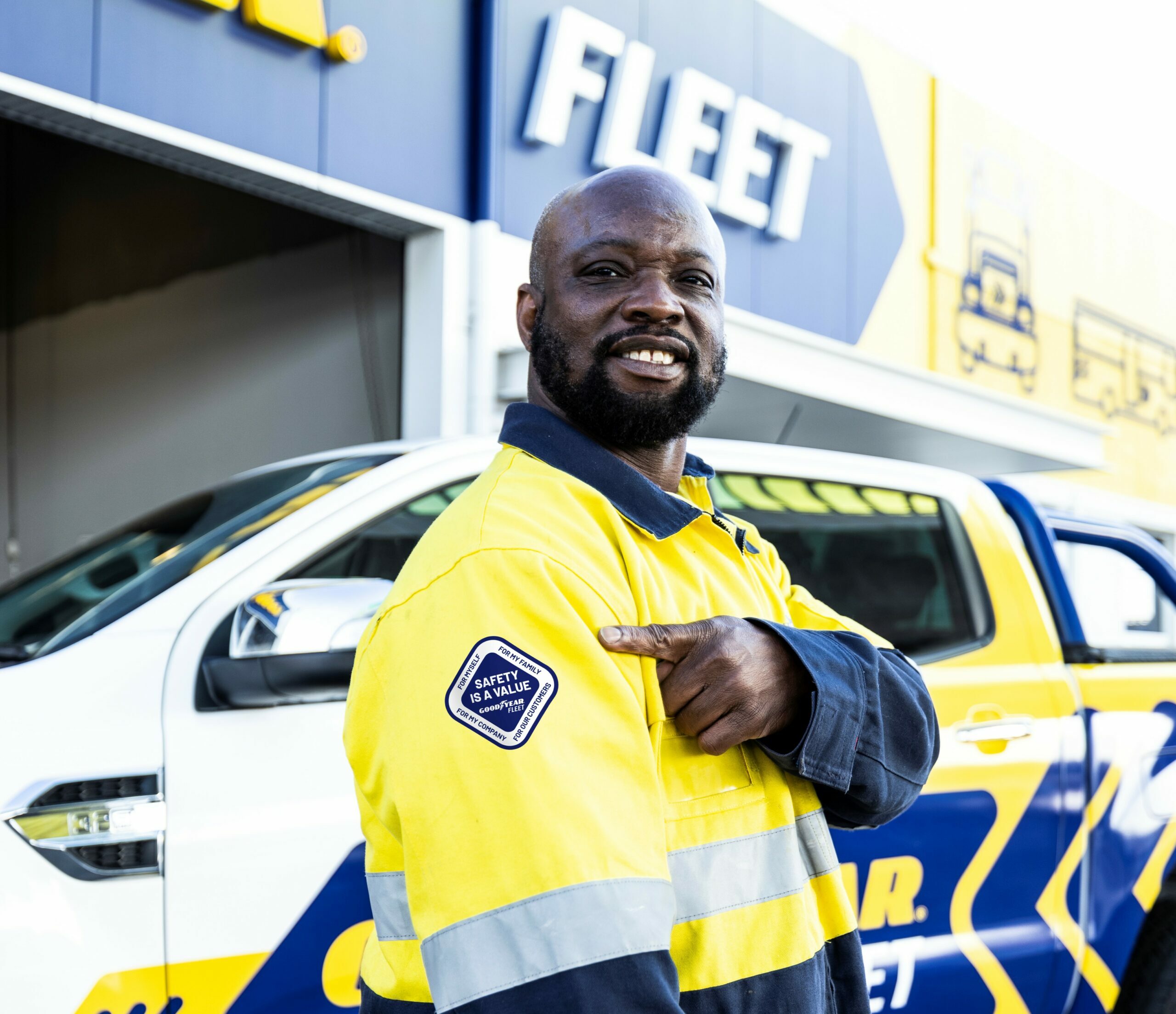 Jacob is a mobile technician and a valued Goodyear Fleet team member for more than 10 years. He is still so passionate about the job after all these years, and is one of the key associates who helps make Goodyear Fleet a great place to work and do business with.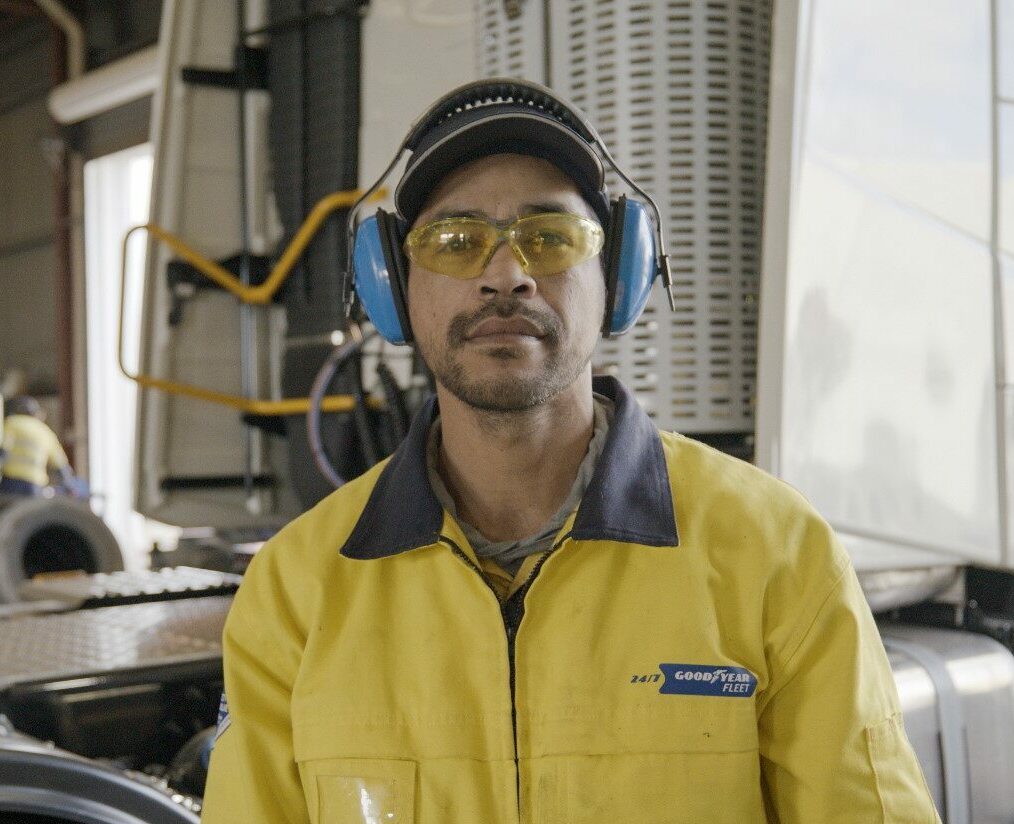 Josh has been with Goodyear Fleet for a year, having started with no tyre industry experience. Through on the job training and support from his manager and colleagues, he now services key Goodyear Fleet customers. He loves his role as he works with good people. They work hard but also have fun in what is a 'home away from home'.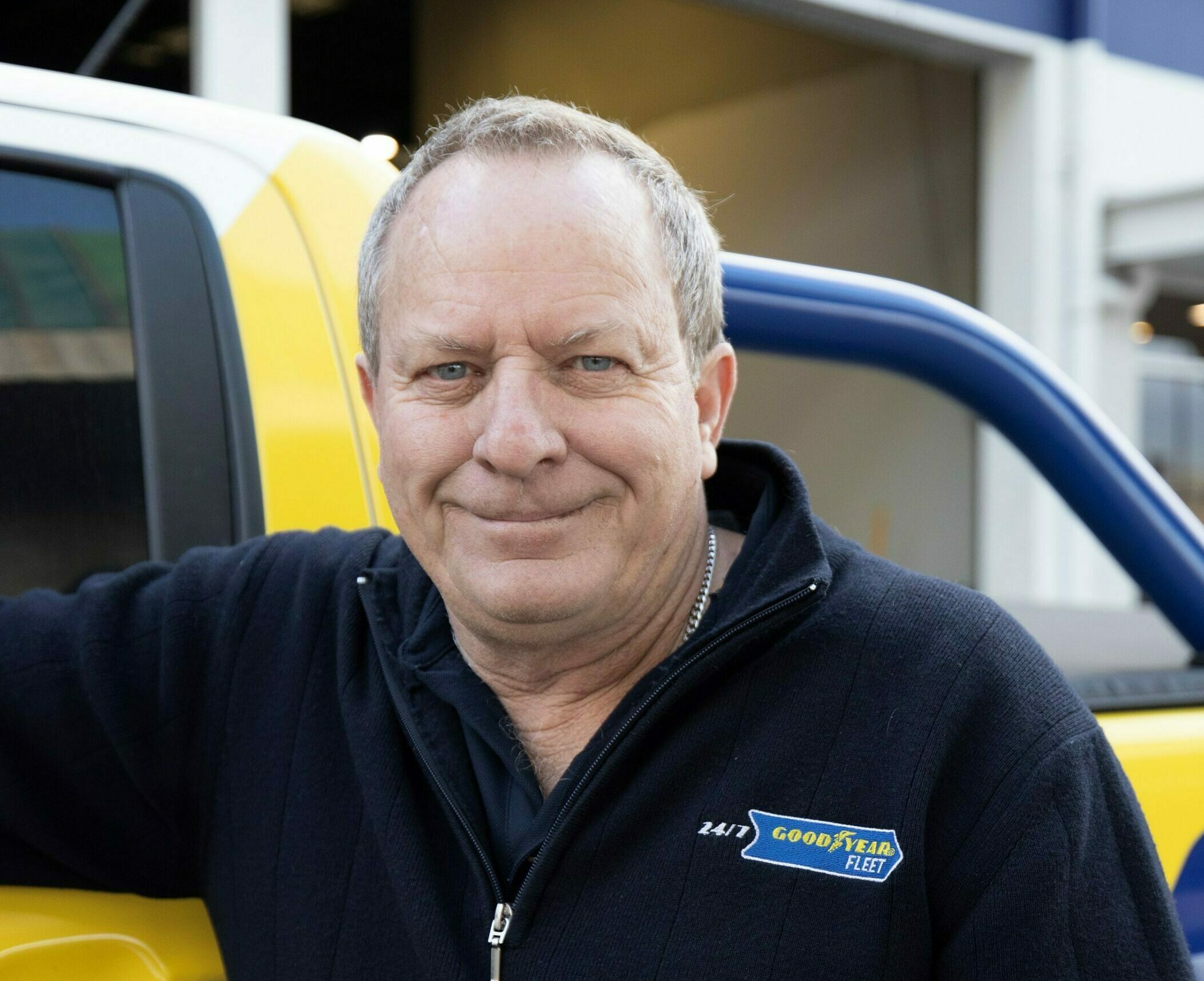 Andrew is a store manager from South Australia. A true leader, he fosters a culture of leadership and ambition, encouraging his team to pursue their career goals, whatever they may be. He believes that at Goodyear Fleet the possibilities are endless to get his team members where they want to be.
It is always people who pave the way for success through their dedication to each other and our customers. This is how the team at Goodyear Fleet rolls, where all the unique abilities, culture and characteristics our associates bring to the business are celebrated.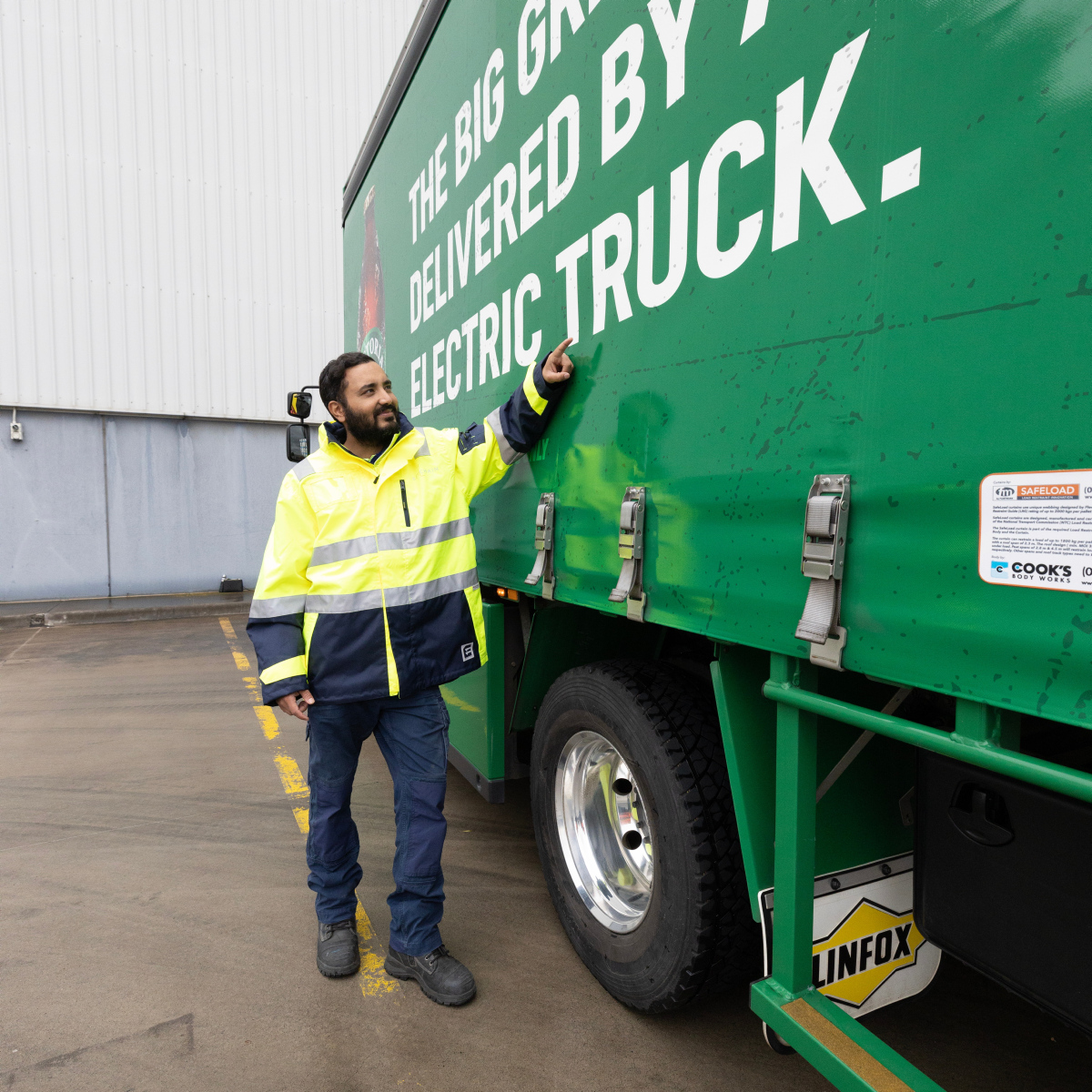 Goodyear Fleet: If it rolls, we keep it rolling

If it rolls, we have it:
Goodyear Fleet offers one of Australia's largest ranges across all categories and brands to cater for all our customers' tyre needs, meeting any application, including passenger, 4×4, commercial, agricultural, industrial and many more. In Australia, Linfox's electric vehicle fleet is proudly rolling on Goodyear tyres.
If it rolls, we service it:
Goodyear Fleet keeps our key business partners' fleets rolling, any place with our 24/7 tyre-incident response service. We can also quickly and easily facilitate distribution of products for our customers' fleets, through our national network of 500+ aligned tyre service providers.
If it rolls, we know it:
Goodyear Fleet delivers valuable insights that matter to increase operating efficiencies and maximise the life of tyres – giving our customers the power to know how their fleet's tyres are performing any place, any time.
Article courtesy of Goodyear Fleet.