The Linfox-Burapha Agro-Forestry sustainable plantation in Laos is now fully operational.
As part of Linfox Asia's strategy to expand operations in the Mekong Delta region, Linfox partnered with Burapha Agro-Forestry to provide logistics expertise for their harvesting and haulage operations.
The Lao-Swedish company's sustainable plantation and wood products manufacturing facility is fully operational, with 4,900 cubic metres of logs harvested in April 2021 ahead of a forecast production increase to 9,000 cubic metres per month.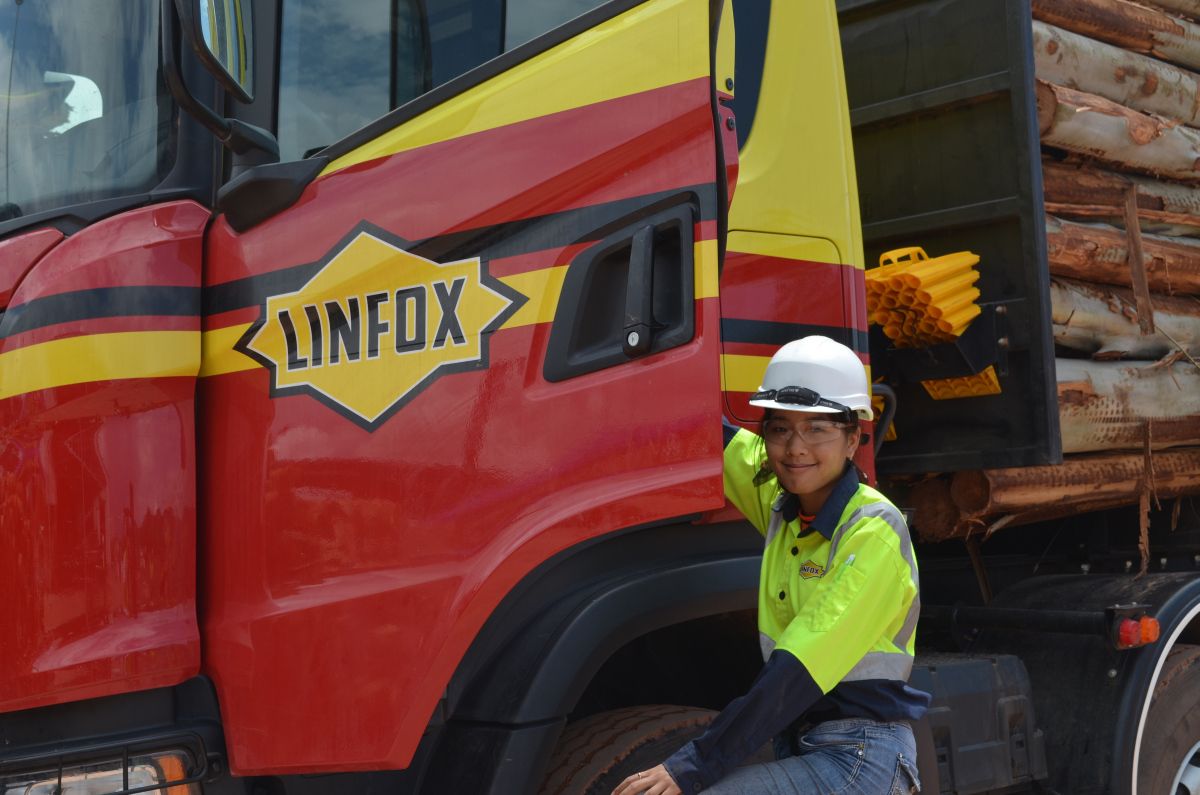 Safety and training lead the way
"As the harvesting operation requires specialised, high-tech, automated fleet and equipment, Linfox team members completed an intensive six-month training program in automated harvesting and forwarding," explained Linfox Laos Country Manager, Scott Morgan.
All log vehicle drivers must complete specific vehicle training, including loading and unloading techniques using a log crane and grapple. In addition, vehicle control training is conducted for challenging terrain and conditions utilising Central Tyre Inflation Systems.
"As log loading and haulage carries higher risk, the training ensures the work is conducted with the utmost safety and compliance," said Scott.
All team members are trained to the highest standard regardless of their experience, ensuring the necessary skill base for this specialised work.
Despite some difficulties due to the recent COVID-19 lockdown in Laos, Linfox was granted approval by the Laos government to continue the harvesting and haulage operations.
To keep team members and partner communities safe, Linfox implemented a specific 28-days on, 14-days off roster, with team members accommodated in a COVID-safe Linfox camp based at the plywood factory.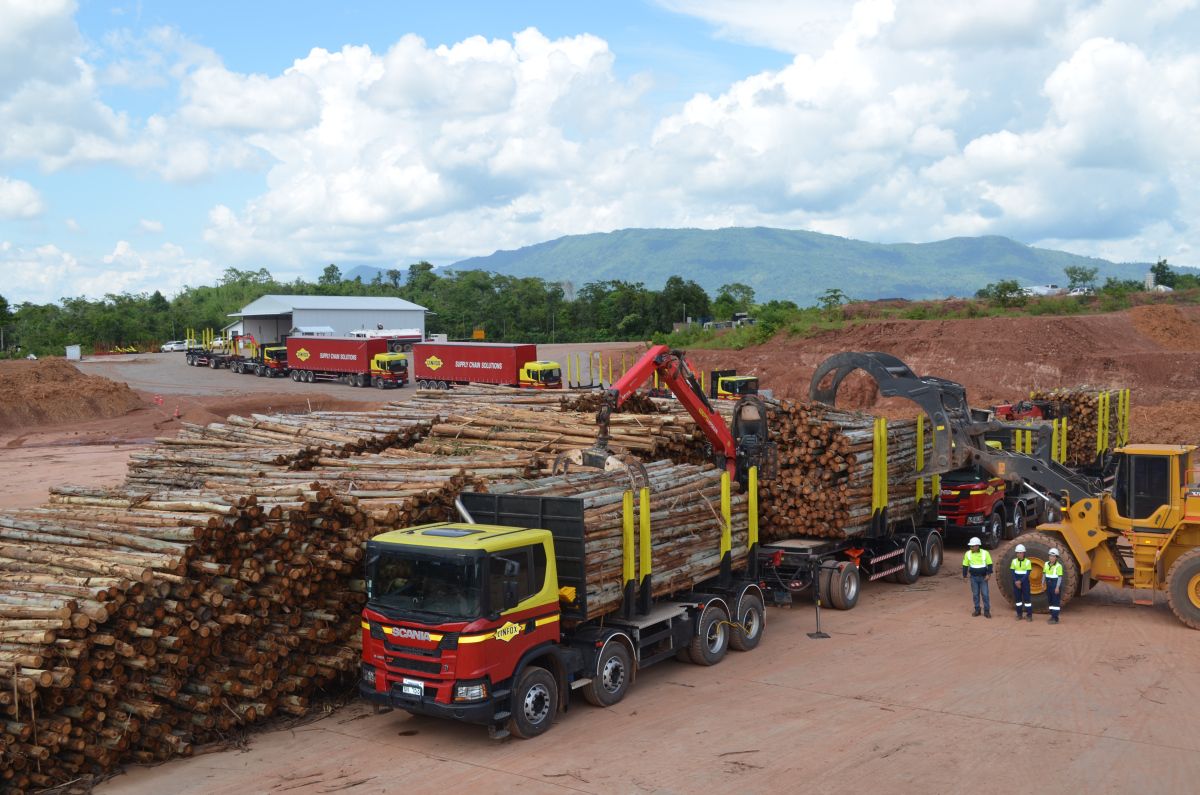 Investing in specialised fleet
Five Scania 8 x 4 vehicles, all fitted with log cranes towing three-axle log trailers, will support the log haulage from plantations to the plywood factory at Hinheup.
Three Scania 6 x 4 vehicles towing 45-foot tautliners will transport export plywood from the mill to a Linfox warehouse based in the Laos capital, Vientiane.
Linfox expects to begin exporting timber from this operation to Australia via the Thailand port of Laem Chabang during May.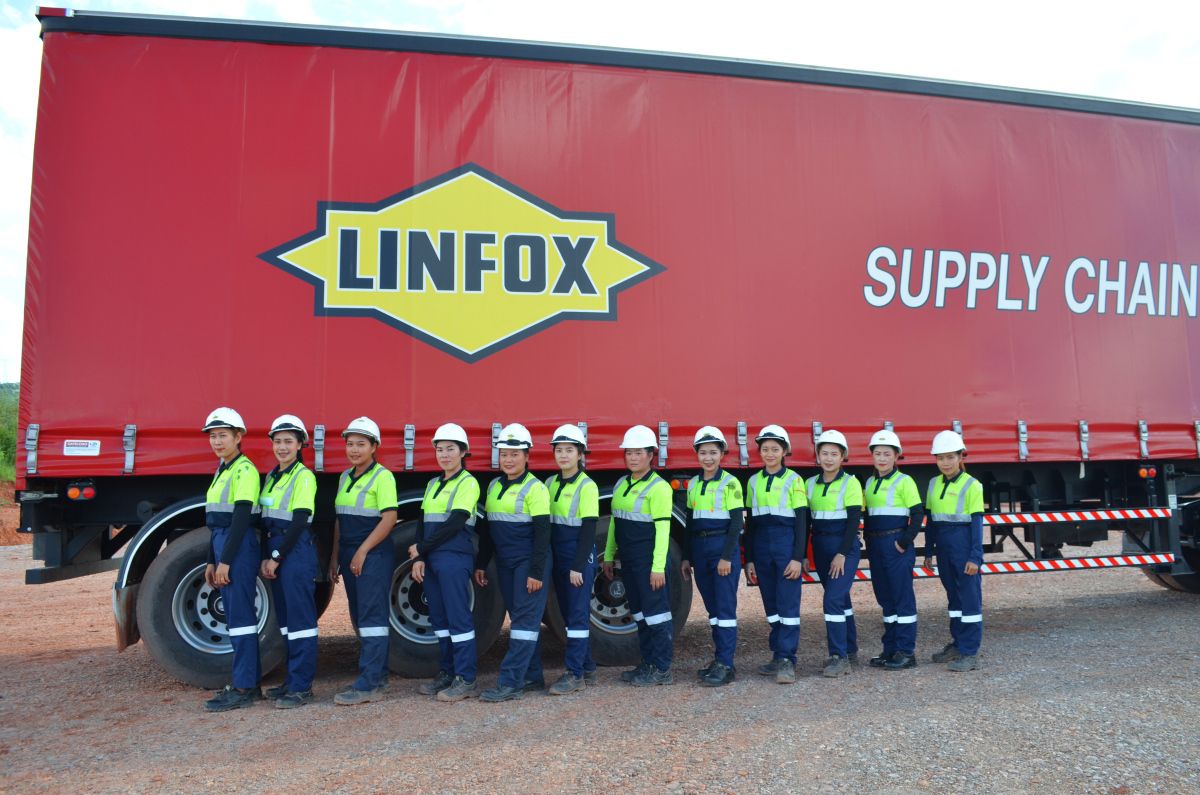 Making a difference
The Linfox-Burapha partnership is a significant investment in technology and local employment opportunities.
"Linfox is committed to developing and maintaining a diverse, inclusive culture," said Scott.
The Burapha project is striving for a gender-diverse onsite team, with a 40 per cent female workforce expected.
Linfox welcomes and celebrates the rich perspective and experience this brings the organisation and the customer.
"The Laos team deserves strong recognition for their hard work, building this logistics operation from its inception to full operations during very challenging times," reflected Scott.
"This is a rewarding project that aligns with our commitment to act sustainably, achieve together as a diverse team, and contribute to the communities in which we operate."