Linfox has been working with Woolworths since the 1970s. Today, Linfox operates bulk transport services, both from primary producers and into stores, home delivery transport and distribution centre management across various Australian states.
Some Linfox trucks operate in stunning scenery across Asia Pacific, and some don't. Some drive vital routes to keep supply chains open, supermarket shelves stocked and families fed.
During the COVID crisis, Linfox's retail vehicles worked for supermarket customers delivering critical stock.
Operating 995 stores across the country, Woolworths is Australia's largest supermarket chain. 115,000 team members in stores, distribution centres and support offices provide customers with superior service, range, value and convenience.
Helen Coleman is a Linfox driver. She delivers groceries to Woolworths stores across Victoria.
"Because of COVID-19 we have changed the way we do things.  Our new hygiene standards and physical distancing regulations help to ensure we stay healthy and safe.
"At store we have implemented new precautions to ensure we can operate safely at all times.
"We deliver essential items that people need to survive – my job has become even more important due to the COVID crisis."
Helen came into Linfox via the Female Driver Program and was trained at Linfox's Laverton Operational Training Centre (image at bottom).
"The training gave me the skills and know-how to succeed in my new role."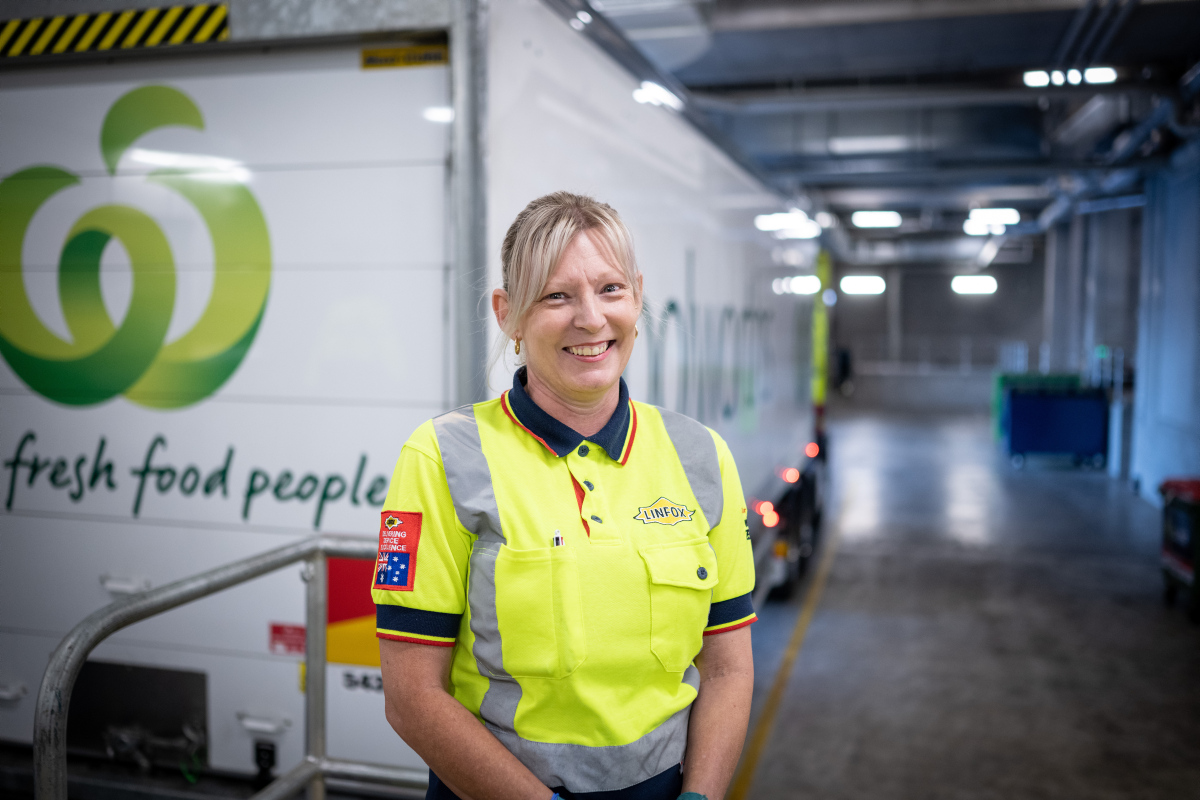 The numbers
Due to the COVID crisis, Linfox employed more than 550 additional team members to work across Woolworths distribution centres, secondary and primary freight transport and to perform customer home delivery services
200 additional home delivery vehicles added to the Woolworths fleet
60 per cent uplift in volume compared to the Christmas peak period
Picked and delivered more than 24,000 pallets of toilet paper and water
during the first six weeks of the COVID crisis
57 heavy vehicle combinations added to the fleet to help manage the demand
Five contingency distribution centres opened across three states to support the increased uplift, the largest of which was commissioned and operating within seven days.