Linfox wins award for Best Wellbeing Program
Linfox has won the Best Wellbeing Program Award at the National Safety Awards of Excellence.
Hosted for the past 28 years by the National Safety Council of Australia (NSCA), the National Safety Awards of Excellence recognise organisations and people that actively promote workplace health and safety as a cornerstone of their business performance.
The Best Wellbeing Program recognises an innovative health and wellbeing program that has resulted in improvements within an organisation.
On receiving the award at a luncheon in Sydney on Wednesday 8 December, Linfox was commended for its Healthy Fox program, which was launched in 2014 to connect team members with tools and resources to make healthy mental and physical lifestyle choices.

Best Wellbeing Program award sponsor, SafetyCulture, commended Linfox's introduction of the Moving Mindz initiative during the peak of the COVID-19 pandemic. The innovative mental wellbeing and movement program was designed to encourage connection and physical exercise in a particularly challenging time, and led to significant improvements in overall wellbeing, increased mood and sleep quality, weight loss and reduced loneliness.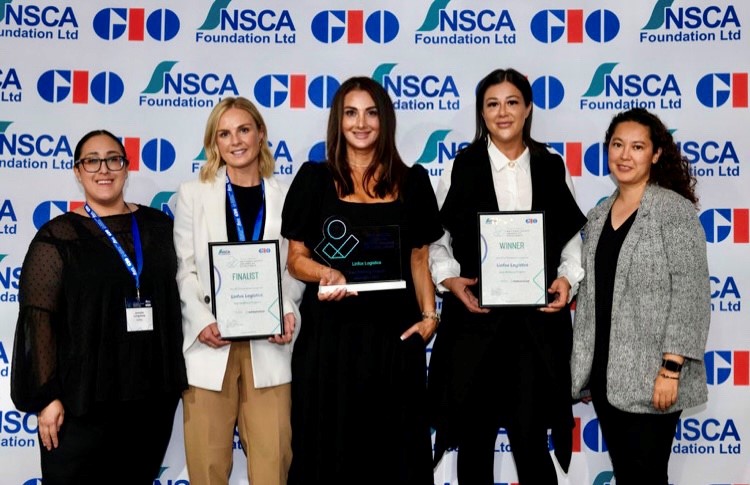 Linfox's commitment to corporate and social responsibility through the Healthy Fox program was also recognised, including ongoing partnerships and support for foundations such as Australian Red Cross Lifeblood, White Ribbon, DonateLife, PanKind, Movember and Ovarian Cancer Australia.
"This NSCA Best Wellbeing Program Award is a wonderful endorsement of Linfox's commitment to safety, health and wellbeing through our Healthy Fox program," said CEO Linfox Logistics Australia and New Zealand, Mark Mazurek.
"It is also a reflection on the people who bring our 'be safer' message to life every day for the benefit of our team members, as part of our Leading the Way 2025 business strategy."
"I would like to acknowledge the work of our Healthy Fox team and those who support them, including the Safety, Health and Wellbeing team, Healthy Fox site champions and mental health first aiders across our operations."
Linfox has amplified its approach to safety, health and wellbeing during the pandemic in response to the pressure on transport and logistics workers during extremely challenging conditions. This includes support as founding members of the launch of Healthy Heads and Trucks & Sheds foundation, and the relaunch of Linfox's employee assistance program, now called LEAP.