Linfox, BevChain and Armaguard celebrated almost 1,400 team members for their extended contribution to their organisations, customers and the broader national logistics task.
After a tough three years, events were held for 2021 and 2022 long service milestone recipients across Australia. after being placed on hold during the pandemic. Celebrations for New Zealand recipients are planned for early 2023.
NSW 2022 recipients with Linfox President Resources and Industrial, Scott Nicholls (far right).
"Our long-serving team members bring a unique blend of expertise and experience, made possible by the diverse customers and industries we serve," said Linfox President Human Resources, Laurie D'Apice.
"It's this rich perspective that builds successful customer partnerships and underpins the importance of developing and retaining our people."
The events allowed company leaders to shake hands with those who dedicate substantial service to those customers and communities at large.
"Loyalty is the first of our four LIFT (loyalty, integrity, fairness and trust) values," explained Laurie, who received his 20-year long service award at the Sydney event.
"It's important to recognise and celebrate that when we see it in action."
There's no greater example than Lindsay Fox himself – seizing an opportunity to start a business with one truck in 1956. More than 65 years later, his fledgling business is now a logistics leader.
WA 2022 recipients with Linfox President Resources and Industrial, Scott Nicholls (far left).
Victorian 2022 long service recipients celebrate with Avalon Airport Chairman, David Fox (second from far left) and Linfox CEO ANZ, Mark Mazurek (second from far right).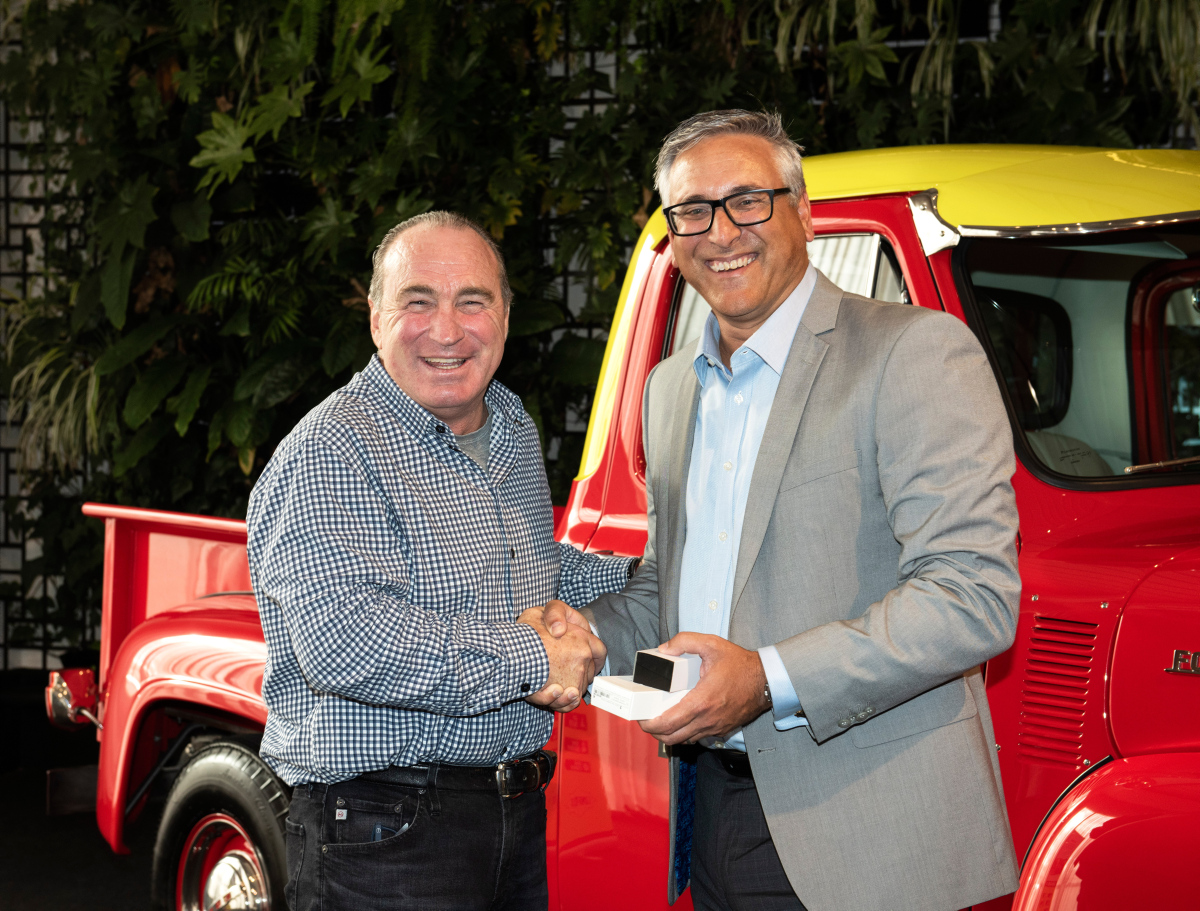 Image: Having just celebrated 30 years as Executive Chairman Linfox Pty Ltd, Peter Fox AM congratulates CEO Linfox Logistics ANZ, Mark Mazurek for 15 years' service to Linfox.
CEO Linfox Logistics Australia and New Zealand, Mark Mazurek also celebrated 15 years' long service at the Melbourne event, after a professional journey spanning several leadership roles across Linfox.
Opportunities abound within Linfox, BevChain and Armaguard across Asia Pacific. Team members have access to clear, secure and long-term career pathways in an essential industry that supports national prosperity.
The businesses support their people to learn and progress with development and mentoring opportunities at all levels across its business units. Read more here. 
SA long service 2022 recipients with Linfox President BevChain, Misha Shliapnikoff (far right) in Adelaide.
QLD 2022 long service recipients with Linfox President Government and Defence, Doug Fryer (far right).